We at Elferspot Magazine are constantly looking for exciting vehicles and their history behind them. Of course, we are particularly interested in the people who, driven by love and passion, turn these cars into special vehicles. This time we were allowed to talk to Dimitri, who owns a wonderful Porsche 993 Carrera S. In model year 1994, the 964 was replaced by the 993 model line. This was a significant advance, not just from a technical, but also a visual perspective. The introduction of the model 993 marked the last of the model 911 versions powered by the air-cooled Porsche flat-six M64 engine. Not a few enthusiasts call the 993 the most beautiful Porsche 911 of all time. In fact, it is actually difficult to disagree.
Hey Dimitri! Thanks for having you for this Elferspot-interview. Please tell us something about you as a person. Who are you? 
I have two kids and a fiancée. I live a pretty simple life these days. I grew up heavily addicted to motocross & cars.
It seems you are a passionate Porsche driver. How came it? 
The Porsche heritage fascinated me, they were so dominate for many years in Motorsport Racing. I love Reading about the late 70s & 80s 911 race car drivers and the adversity they faced during that time period in Motorsport Racing. I remember watching the Carrera Cup racing with all the 964's & shortly after 993's going at it. I thought to myself I have to own a 911 one day.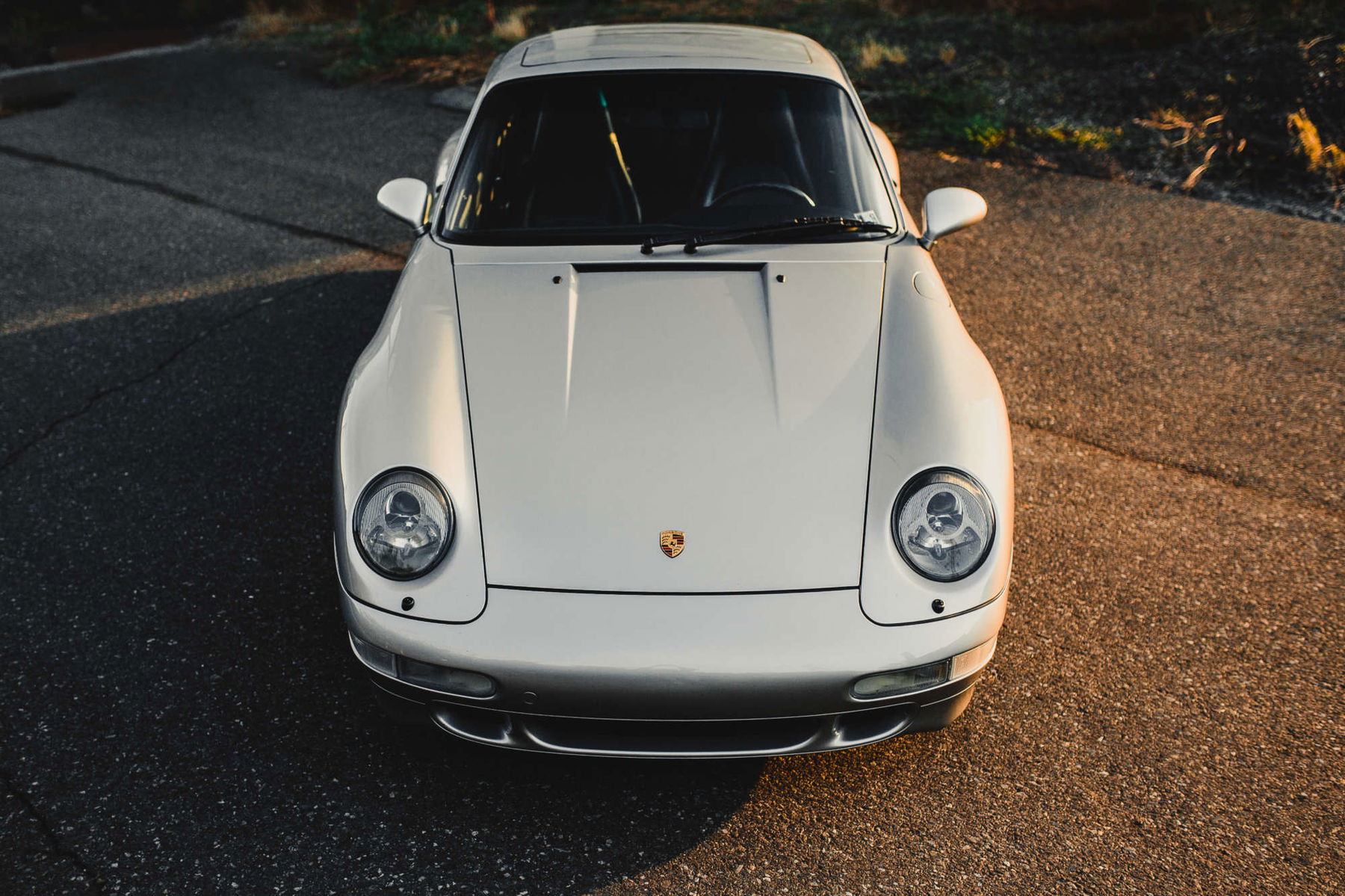 I remember watching the Carrera Cup racing with all the 964's & shortly after 993's going at it. I thought to myself I have to own a 911 one day.
What other cars have you owned in your life so far?
1991 Nissan 300zx it was a neat car got me in a lot of trouble as a 16 year old. Taught me a few lessons about driving early on. 2003 Gti 1.8t, I remember being so mad the 20th anniversary Gti came out a few weeks later. Shortly after I turned my gti into a 20th anniversary clone with a nice set of BBS RS to top it off. 1993 Corrado SLC that was making just over 400hp. It was a fun car but short lived. I had my sights set on 1988 Gti. Had fun with the 88 for a few years and then it struck me. Why am I modifying VW when my real obsession is to some day own a Porsche 993. Spending money on VW's was never going to allow me to reach my goal.
You are driving a very nice Porsche 993 S. When did you buy it and why did you choose this model?
Thank you, I appreciate that. Bought in December of 2015. For me the 993 S has always been my unicorn. I love the turbo wide body styling with no spoiler. It really shows off the curvy shape of these cars. It's something I lusted over since I was a young boy.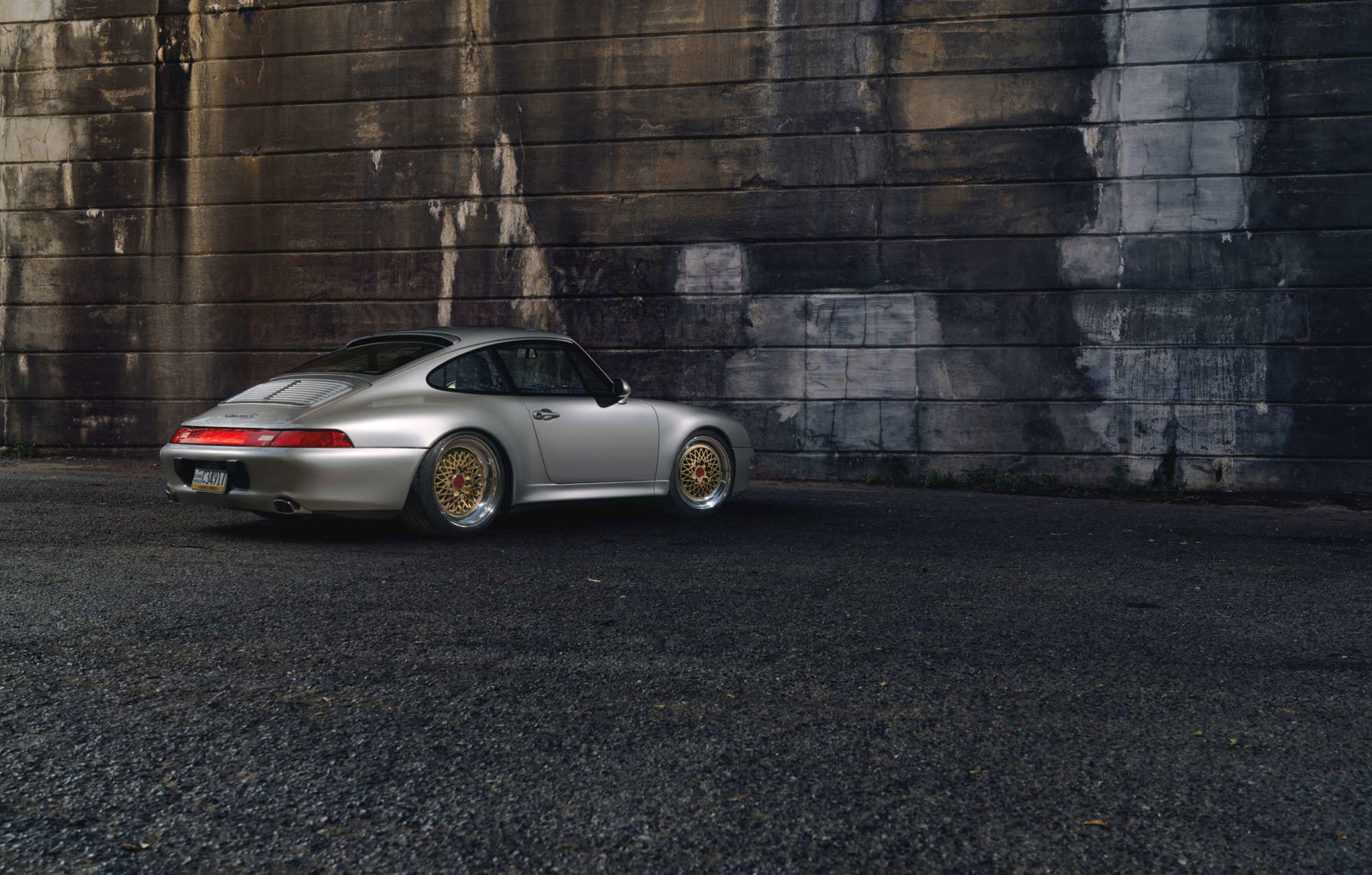 I saw in your Instagram profile that you had original wheels at the beginning. Why did you choose BBS for your 993?
For me it goes back to the heritage. Looking at old Porsche 911 race cars online and in magazines growing up with my buddy Doug. One thing was common most of them were running BBS. I guess you can say I'm a new age purist. I may go beyond what most purist would do suspension & wheel wise but my vision is that of the old race cars and how they sat at the track.
Please tell us more about your modifications on your 993.
I haven't been in a rush to get the car where I envision it. Kind of want to enjoy the journey rather than doing it overnight. I've taken the over night strategy in the past but this car is different. So far I've  had Fister III exhaust installed by Nothing Leaves Stock in Coopersburg Pa. Good group of honest car guys that are always willing to help me with my projects over the years. Nothing Leaves Stock helped me dial in the H&R AH deep coilovers. Frank from Shore Polishing and finishing helped me build my dream wheels. Custom 18" upsized BBS E50s wrapped in Michelin Super Sports. That's pretty much it as far as modifications go. I have focused more of my effort during my ownership so far to get the car sitting as right as possible. Helping me get the car cosmetically right I had the aid of my good friend Mark Lisetski. Owner of Rips Auto Detail. He did a full paint correction on my vehicle shortly after acquiring the 911. My good friend Ivan Hoffman has always been there to lend me a hand around the garage as well.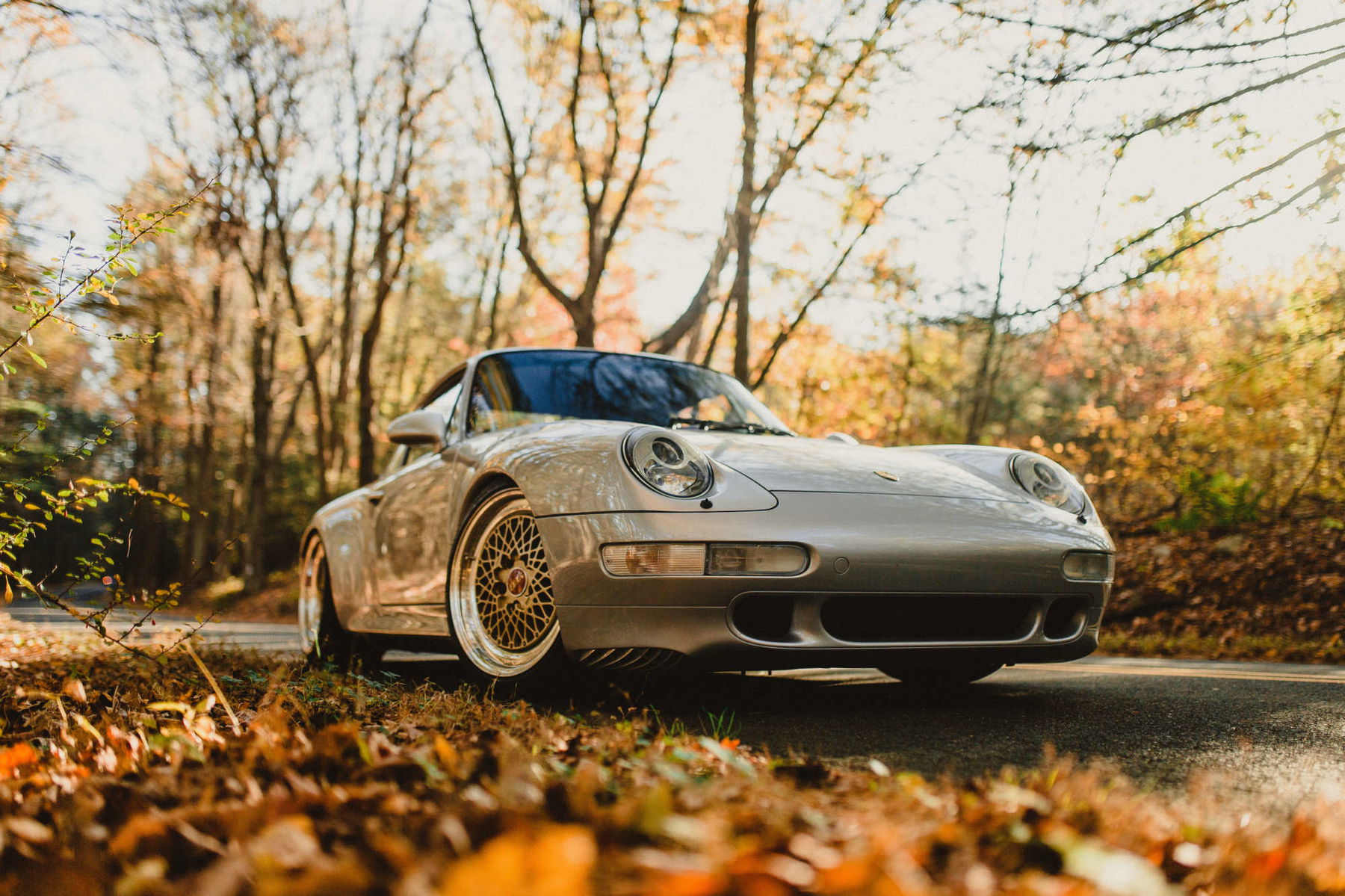 My favorite part about driving the car is probably the constant realization that I have obtained something I have wanted for so long. The Porsche crest on the wheel is a constant reminder of that.
How often do you use your Porsche and what do you like most on driving a 911?
I'd say pretty often mostly on spirited drives, occasional car shows such as First Class Fitment. One of my favorite car shows run by Canibeat crew. I like to take my fiancée out to dinner in it whenever we get a chance since we have two little ones. It's no garage Queen it gets driven. My favorite part about driving the car is probably the constant realization that I have obtained something I have wanted for so long. The Porsche crest on the wheel is a constant reminder of that.
If you could choose another 911, which one would you take?
If money were no object probably a 1993/94 964 turbo. But I wouldn't sell my current car to obtain it.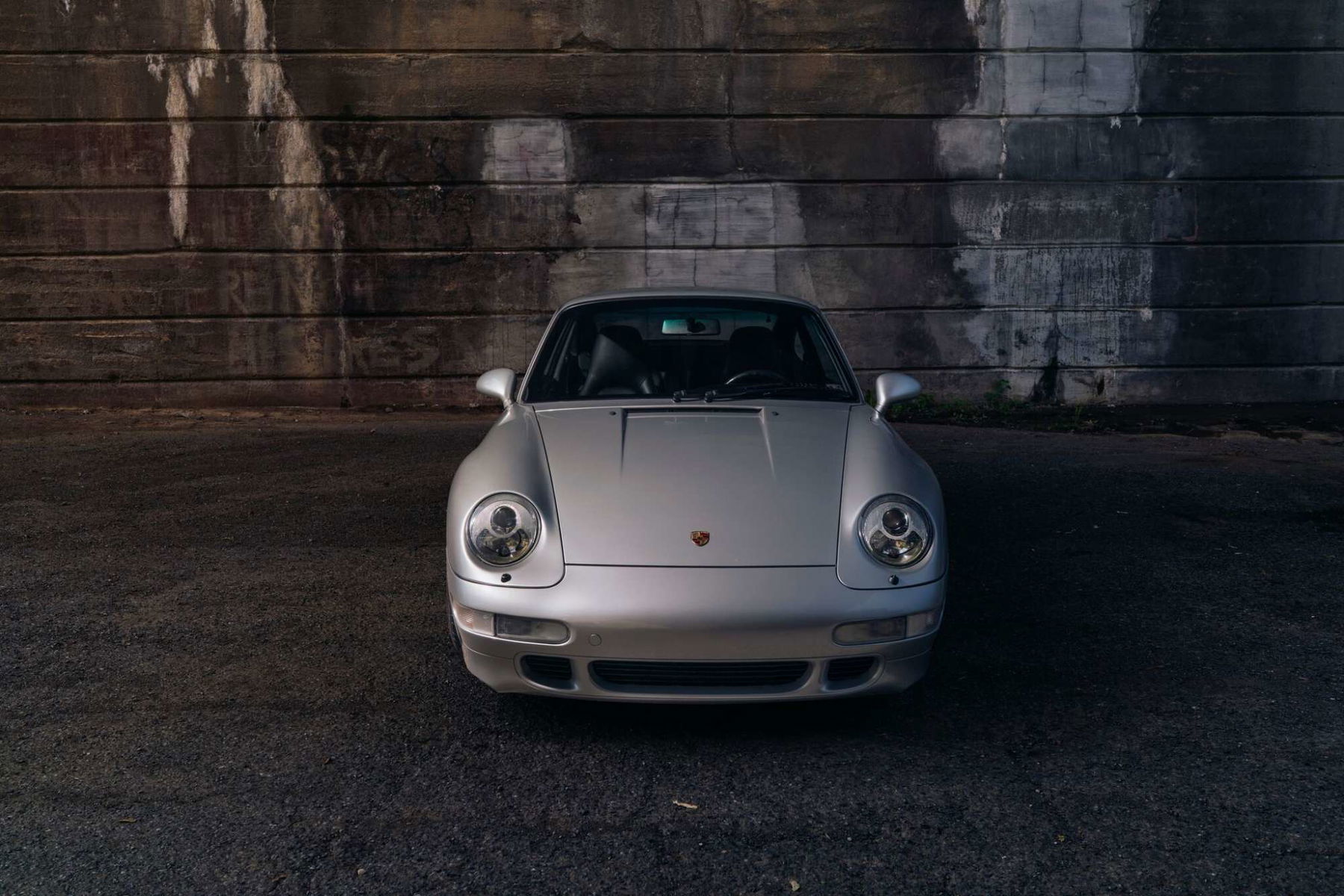 What´s your opinion about the market for used 911s? What do you think about the prices? Is this a bubble?
Been following the market on them closely since the late 90s. I remember when you could buy a nice 964 carrera for 20 grand. The cars have increased in value very rapidly over the last 7 to 10 years. I personally don't think it's a bubble. The prices do seem inflated compared to 7 or 8 years ago. But it seems correct I mean it's the last of the aircooled Porsche's. The last of the hand built Porsche's. It's the end of an era in Porsche. The quality after these cars dropped off for several years which caused Porsche to have to reinvent themselves.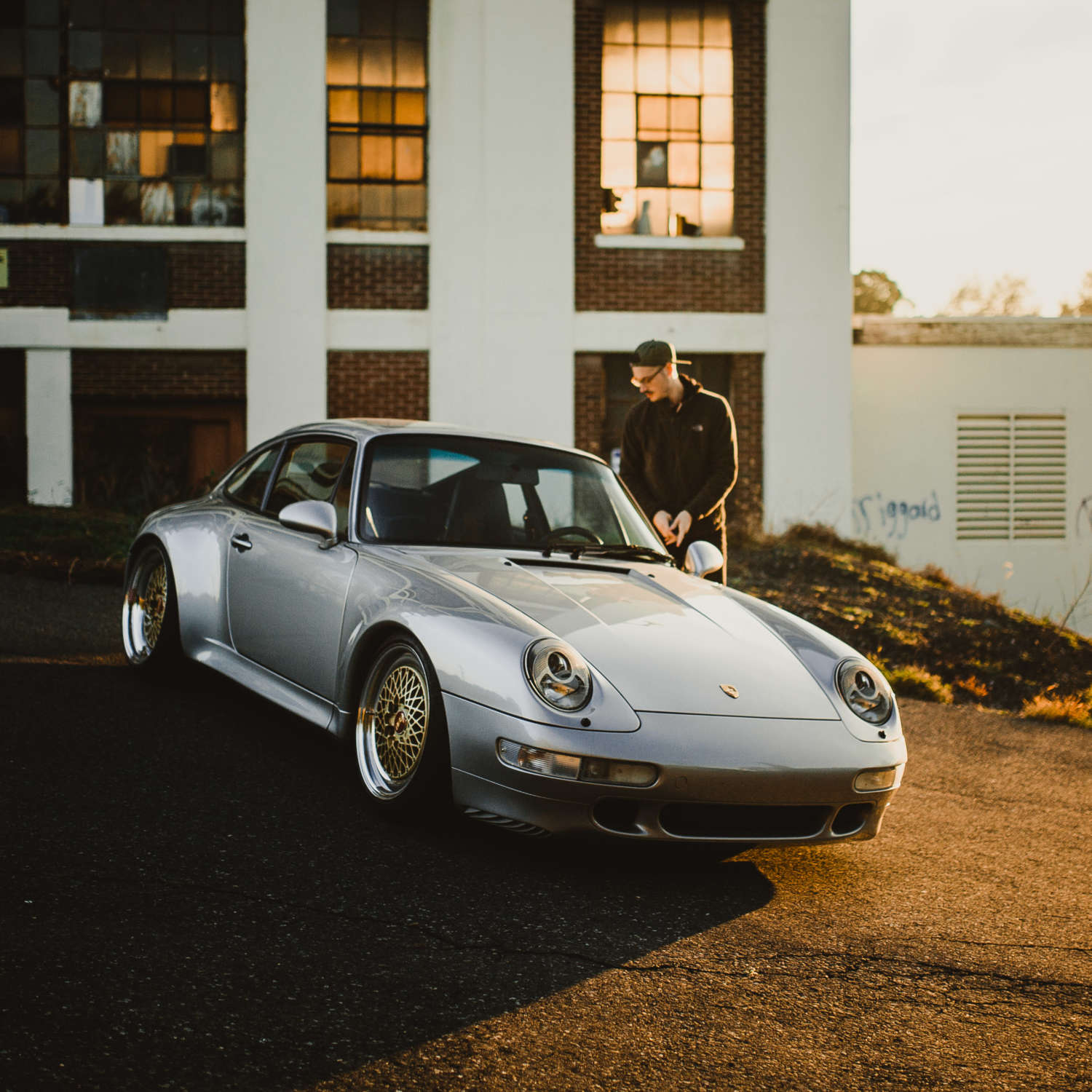 How about your family? Do they like your car as well or is just a mens dream?
Probably a little of both to be honest. They know it's something I'm passionate about and have been for a very long time. I'd say they are more happy for me than anything. Plus my fiancée likes to remind me its both of ours. Luckily for me she's terrified of manual transmissions.
Thanks Dimitri! It was a pleasure!
Pictures by: Eric Dowd and kevin11photography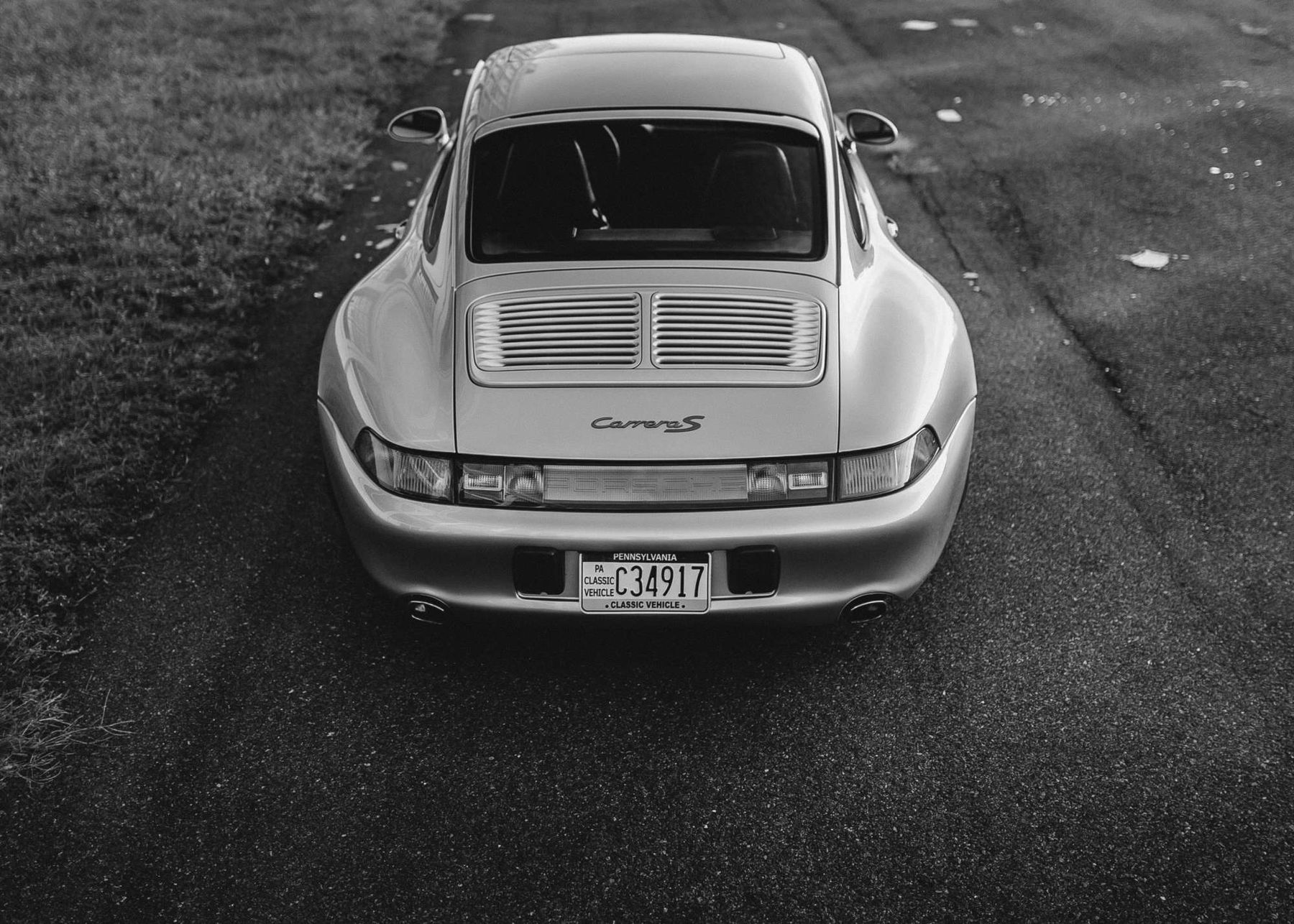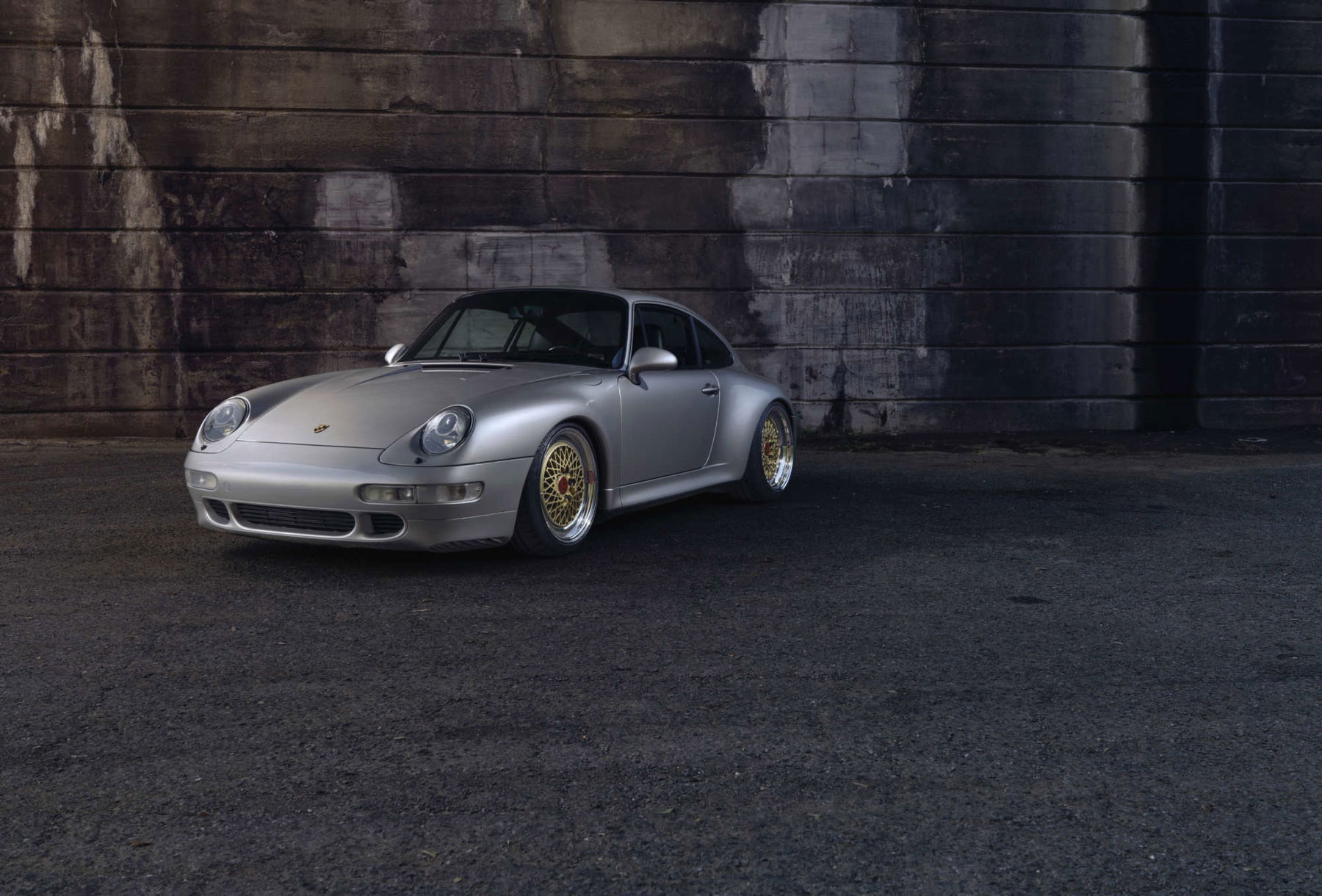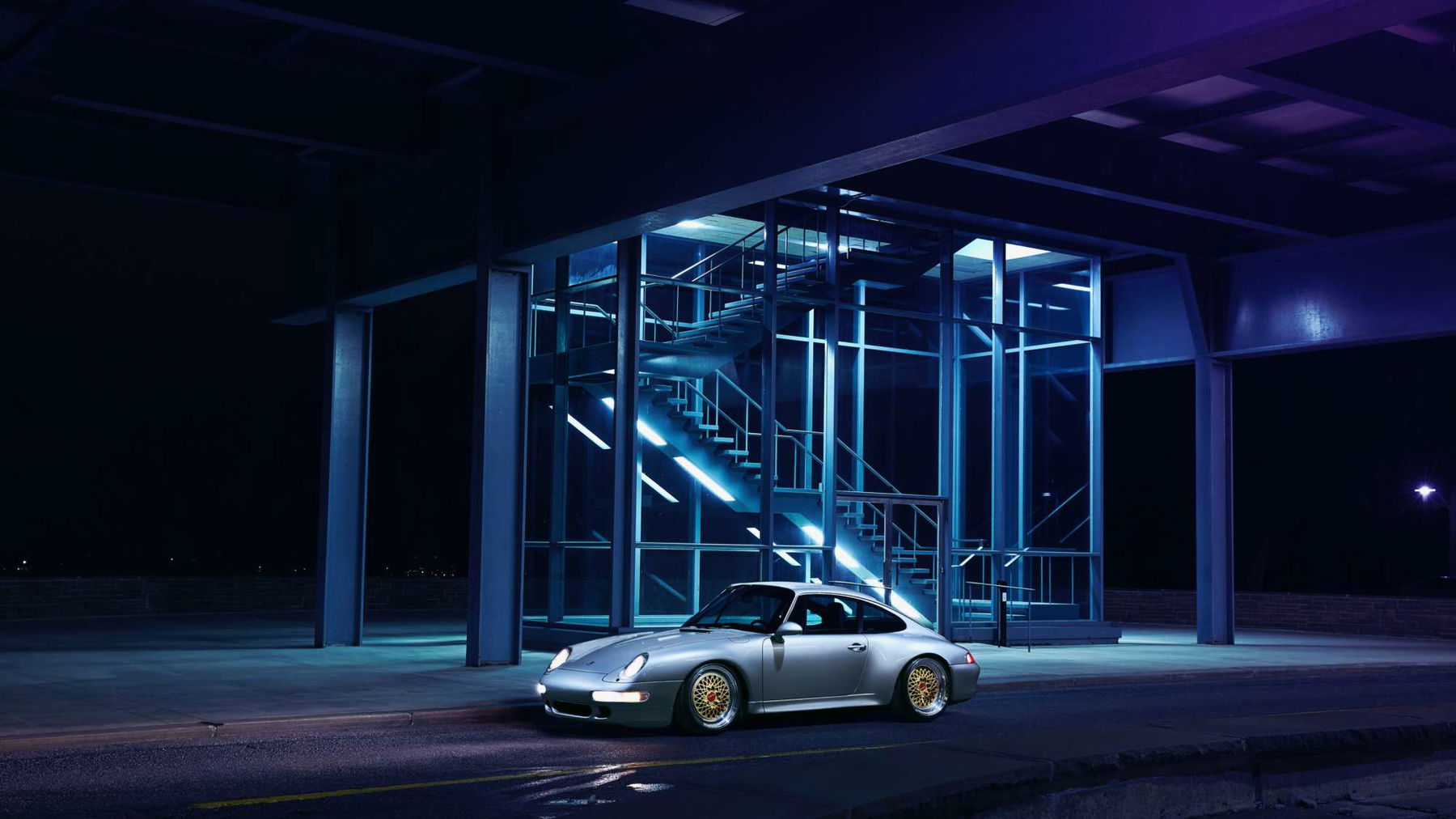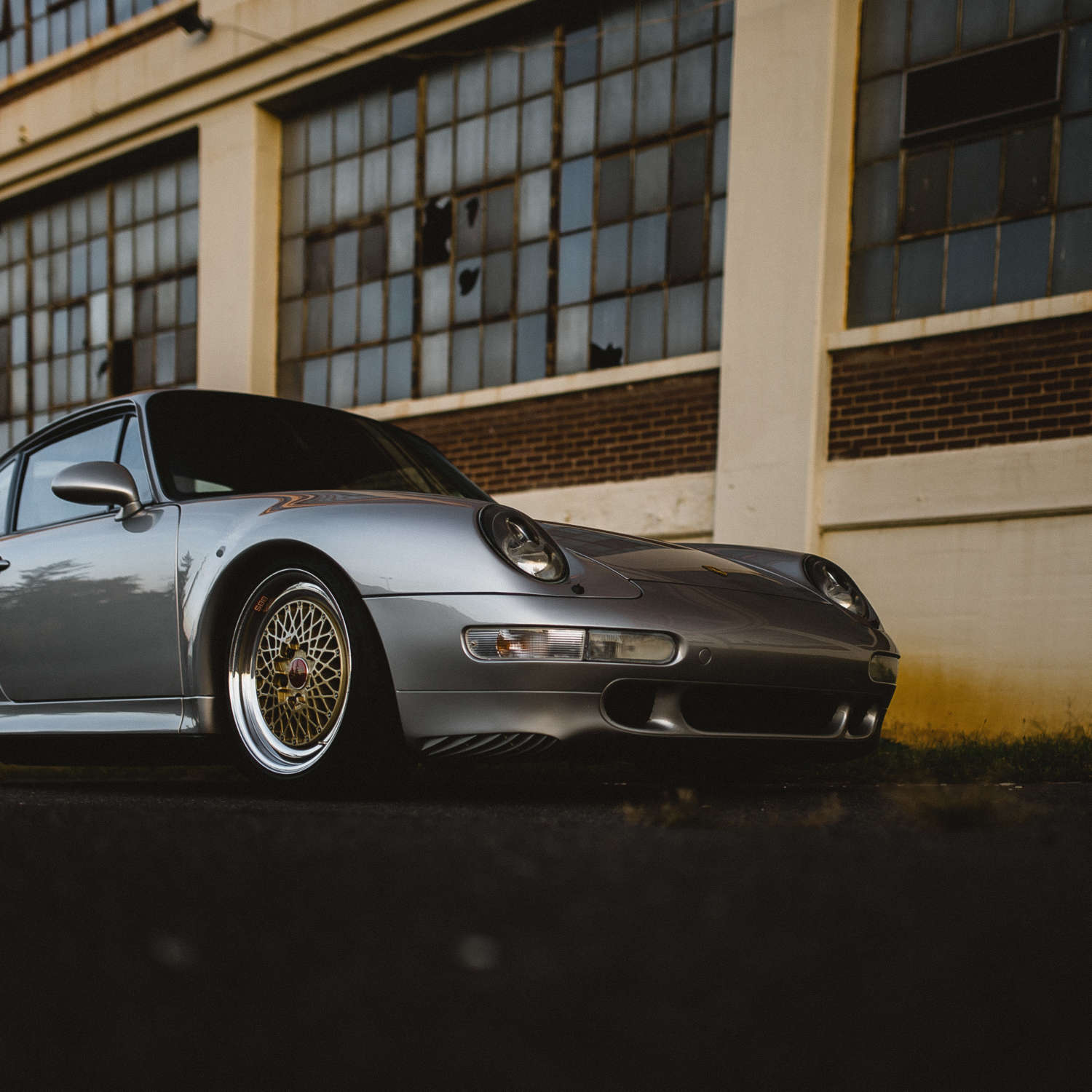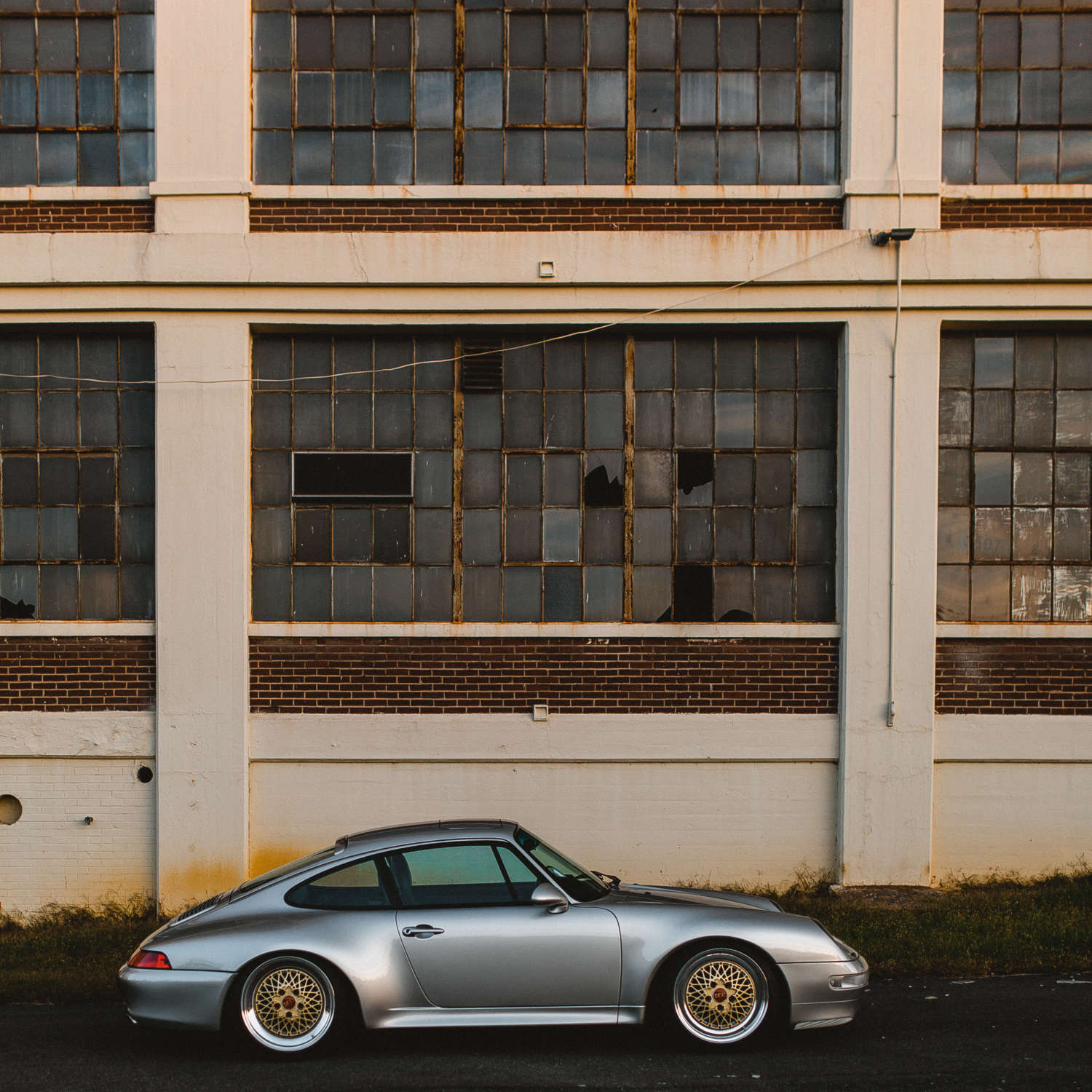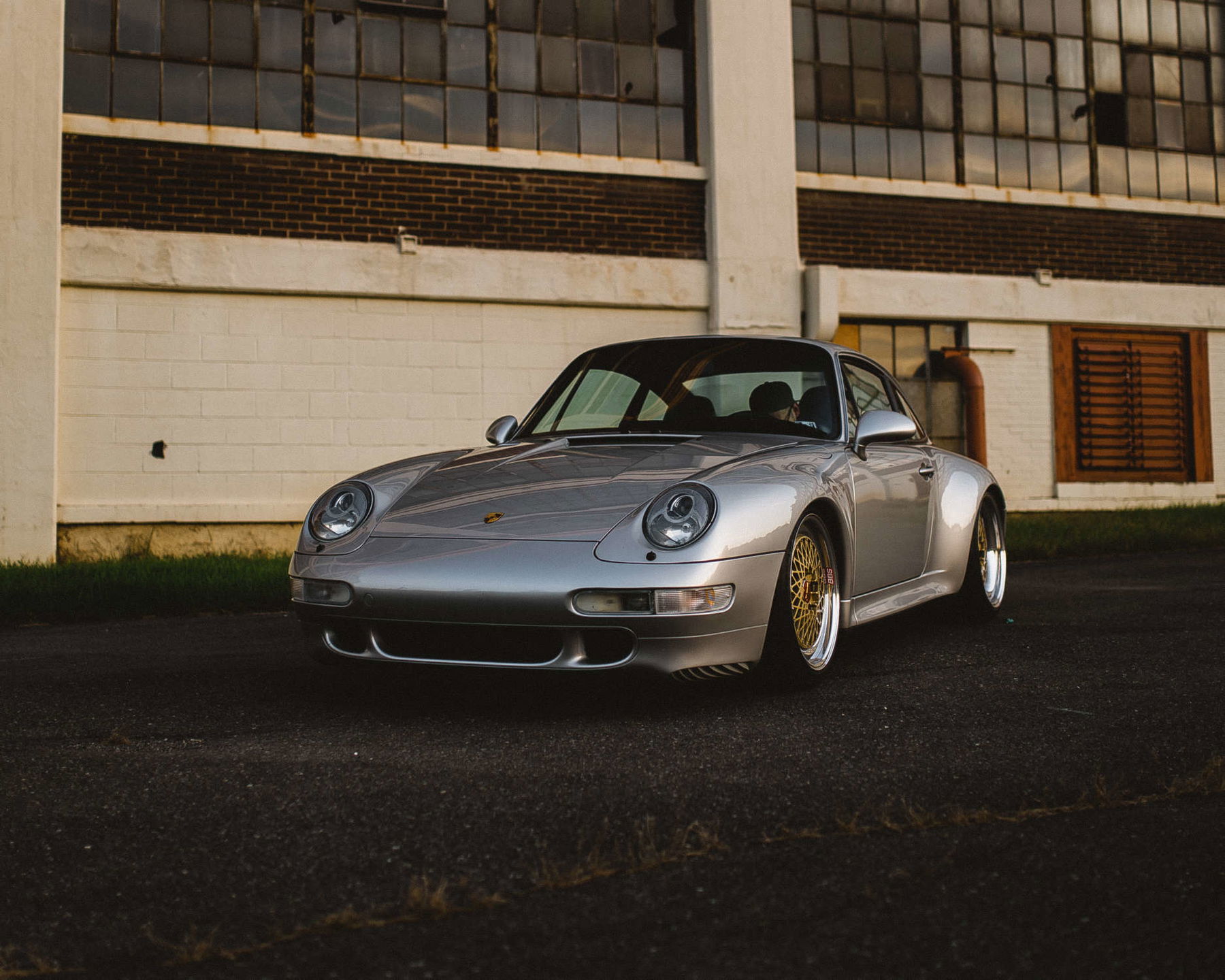 Pour consulter l'article original et complet, cliquez ici.
Temps de lecture estimé: 2'10 Est-il encore nécessaire de présenter la 993 Carrera 4S? Si elle devait passer l'épreuve de l'applaudimètre devant un parterre d'esthètes, il ne fait nul doute qu'elle décrocherait un score à rendre jalouses toues les autres 911. Il est en effet difficile de résister aux charmes combinés de la 993 et du … Lire la suite Quel est l'intérêt de la 993 Carrera S? →
Pour consulter l'article original et complet, cliquez ici.
The letter 'S' has a distinctive place in the 911's legacy unlike any other symbol in the Roman alphabet. First introduced on the charming yet potent (for its day) 911S in 1967, this curving character represented increased speed and increased specialness until it was usurped atop Zuffenhausen's production sports car tree by the Carrera and Turbo monikers in 1973 and 1974 respectively.
After leaving the line-up altogether in 1977, the 911 range was simplifi ed during the SC and 3.2-litre Carrera years before a proliferation of models entered OPCs during the 964 era.
Yet, despite the release of a Turbo S in 1992, the revered 'S' badge was not to return to the decklid of the naturally aspirated 911 until the 993 Carrera 4S was rolled out in 1995.
This Turbo-inspired sports car was by no means the first production 911 to embrace the wide-body philosophy, although it did set out the basic formula that still lives on to this day with the current 991 Carrera 4 and Carrera 4S.
However, to find the true spiritual successor to the original 911S that enthralled me so much back in issue 114's head-to-head feature, Porsche enthusiasts had to wait until 1997.
With the 993 Carrera S, Porsche had created a rear-wheel-drive 911 whose name referenced the range-topping models from the preceding 30 years. Despite the lack of the Turbo's trick rear suspension or the 'Big Red' brake package (both of which made it onto the Carrera 4S), the 993 Carrera S's massively flared haunches add enough aesthetic appeal to differentiate it from the standard 993 Carrera.
In fact, where the base car can often look flabby and bug-eyed thanks to those swooping, sloping front wings, the extra beef at the S's rear-end, coupled with the iconic 'Turbo Twist' alloys – these ones solid-spoked compared to the Turbo's hollow originals – provide a visual spectacle, even at standstill.
The optional (yet popular) aerokit on the particular example before you provides yet more muscle, even if an unadorned car is perhaps more appealing for its purity.
To read more on the last air-cooled Porsche 911, including our thoughts behind the wheel, pick up a copy of Total 911 issue 118 in store and online now. Alternatively, for an immediate Zuffenhausen dose, you can download it.
Pour consulter l'article original et complet, cliquez ici.