LOS ANGELES (Californie) – Le marché californien est important pour Porsche et c'est ce qui a justifié la présentation de quelques nouveautés intéressantes au Salon de Los Angeles . Comme le constructeur a également ouvert un Centre Expérience Porsche à Carson, non loin de Los Angeles, il fallait bien en …
Pour consulter l'article original et complet, cliquez ici.
We at Elferspot Magazine are constantly looking for exciting vehicles and their history behind them. Of course, we are particularly interested in the people who, driven by love and passion, turn these cars into special vehicles. This time we were allowed to talk to Dimitri, who owns a wonderful Porsche 993 Carrera S. In model year 1994, the 964 was replaced by the 993 model line. This was a significant advance, not just from a technical, but also a visual perspective. The introduction of the model 993 marked the last of the model 911 versions powered by the air-cooled Porsche flat-six M64 engine. Not a few enthusiasts call the 993 the most beautiful Porsche 911 of all time. In fact, it is actually difficult to disagree.
Hey Dimitri! Thanks for having you for this Elferspot-interview. Please tell us something about you as a person. Who are you? 
I have two kids and a fiancée. I live a pretty simple life these days. I grew up heavily addicted to motocross & cars.
It seems you are a passionate Porsche driver. How came it? 
The Porsche heritage fascinated me, they were so dominate for many years in Motorsport Racing. I love Reading about the late 70s & 80s 911 race car drivers and the adversity they faced during that time period in Motorsport Racing. I remember watching the Carrera Cup racing with all the 964's & shortly after 993's going at it. I thought to myself I have to own a 911 one day.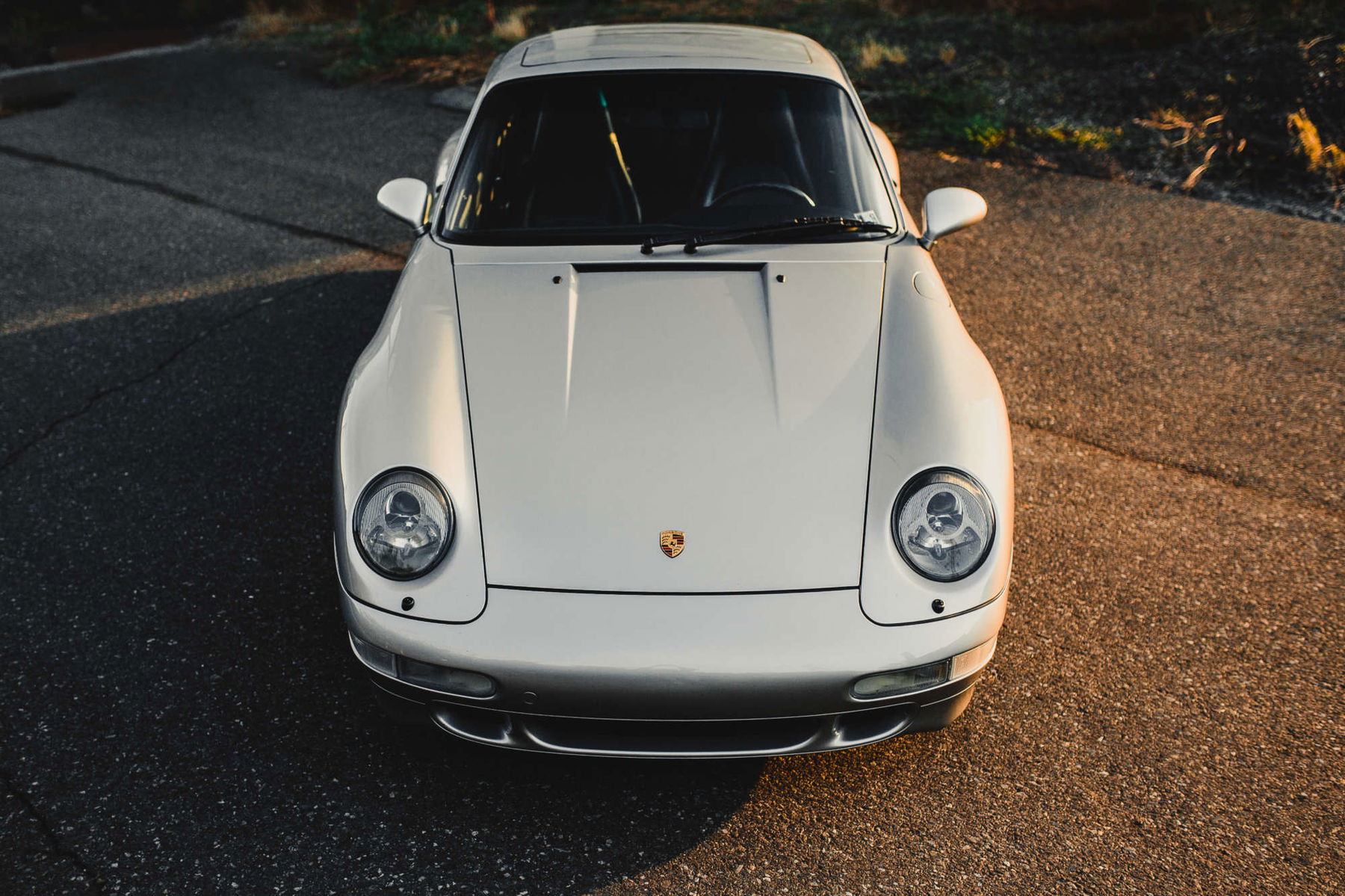 I remember watching the Carrera Cup racing with all the 964's & shortly after 993's going at it. I thought to myself I have to own a 911 one day.
What other cars have you owned in your life so far?
1991 Nissan 300zx it was a neat car got me in a lot of trouble as a 16 year old. Taught me a few lessons about driving early on. 2003 Gti 1.8t, I remember being so mad the 20th anniversary Gti came out a few weeks later. Shortly after I turned my gti into a 20th anniversary clone with a nice set of BBS RS to top it off. 1993 Corrado SLC that was making just over 400hp. It was a fun car but short lived. I had my sights set on 1988 Gti. Had fun with the 88 for a few years and then it struck me. Why am I modifying VW when my real obsession is to some day own a Porsche 993. Spending money on VW's was never going to allow me to reach my goal.
You are driving a very nice Porsche 993 S. When did you buy it and why did you choose this model?
Thank you, I appreciate that. Bought in December of 2015. For me the 993 S has always been my unicorn. I love the turbo wide body styling with no spoiler. It really shows off the curvy shape of these cars. It's something I lusted over since I was a young boy.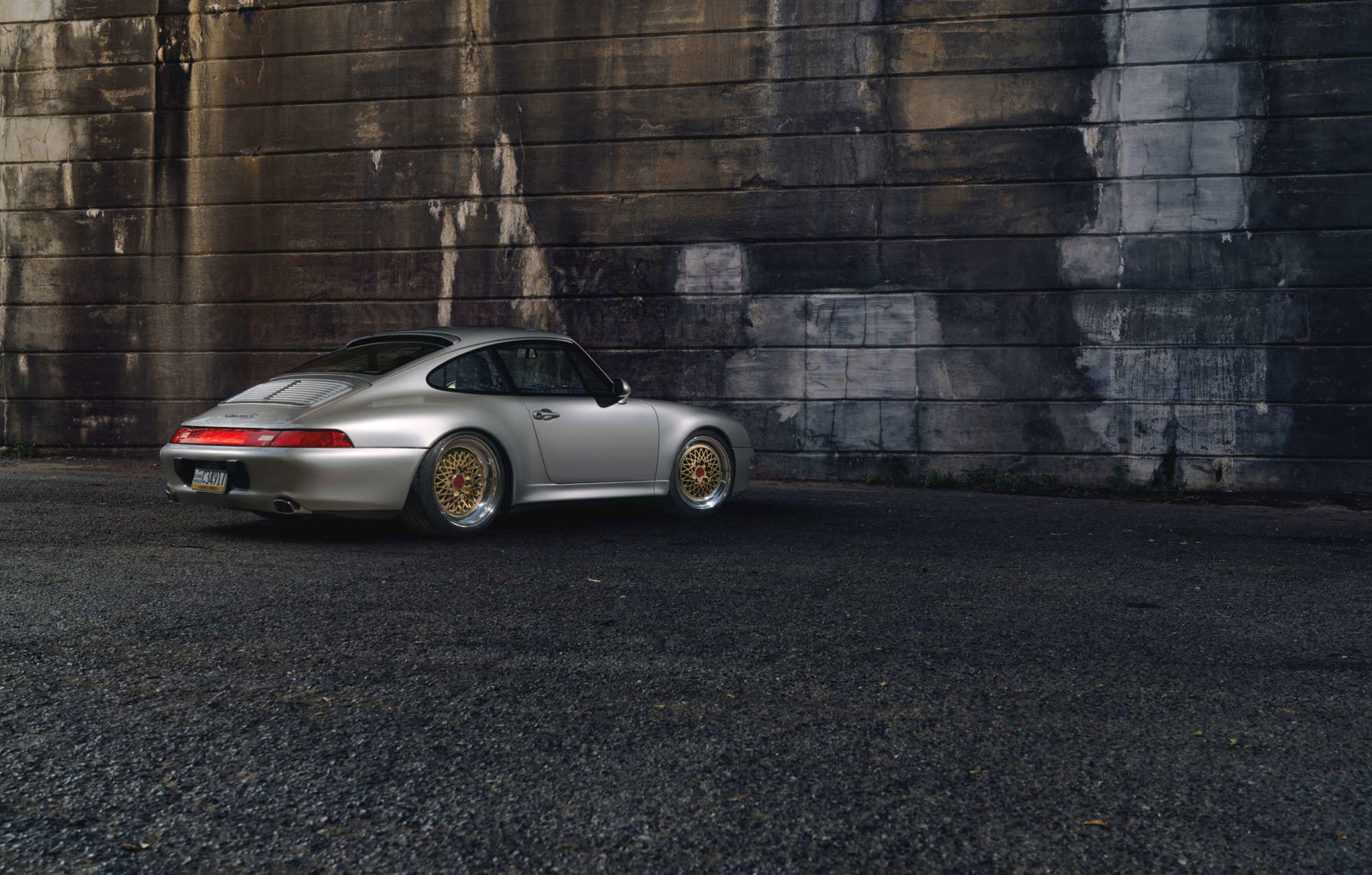 I saw in your Instagram profile that you had original wheels at the beginning. Why did you choose BBS for your 993?
For me it goes back to the heritage. Looking at old Porsche 911 race cars online and in magazines growing up with my buddy Doug. One thing was common most of them were running BBS. I guess you can say I'm a new age purist. I may go beyond what most purist would do suspension & wheel wise but my vision is that of the old race cars and how they sat at the track.
Please tell us more about your modifications on your 993.
I haven't been in a rush to get the car where I envision it. Kind of want to enjoy the journey rather than doing it overnight. I've taken the over night strategy in the past but this car is different. So far I've  had Fister III exhaust installed by Nothing Leaves Stock in Coopersburg Pa. Good group of honest car guys that are always willing to help me with my projects over the years. Nothing Leaves Stock helped me dial in the H&R AH deep coilovers. Frank from Shore Polishing and finishing helped me build my dream wheels. Custom 18" upsized BBS E50s wrapped in Michelin Super Sports. That's pretty much it as far as modifications go. I have focused more of my effort during my ownership so far to get the car sitting as right as possible. Helping me get the car cosmetically right I had the aid of my good friend Mark Lisetski. Owner of Rips Auto Detail. He did a full paint correction on my vehicle shortly after acquiring the 911. My good friend Ivan Hoffman has always been there to lend me a hand around the garage as well.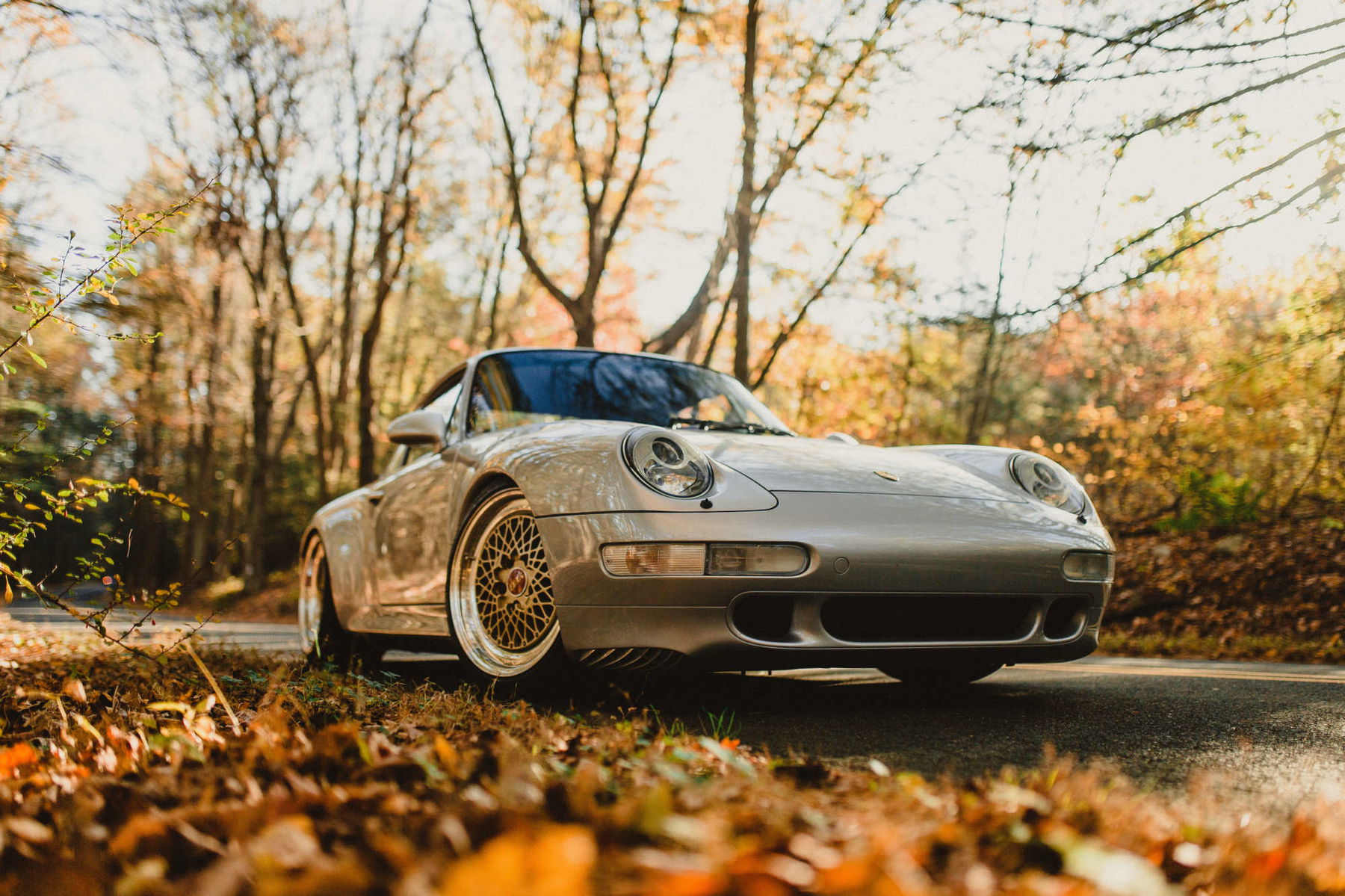 My favorite part about driving the car is probably the constant realization that I have obtained something I have wanted for so long. The Porsche crest on the wheel is a constant reminder of that.
How often do you use your Porsche and what do you like most on driving a 911?
I'd say pretty often mostly on spirited drives, occasional car shows such as First Class Fitment. One of my favorite car shows run by Canibeat crew. I like to take my fiancée out to dinner in it whenever we get a chance since we have two little ones. It's no garage Queen it gets driven. My favorite part about driving the car is probably the constant realization that I have obtained something I have wanted for so long. The Porsche crest on the wheel is a constant reminder of that.
If you could choose another 911, which one would you take?
If money were no object probably a 1993/94 964 turbo. But I wouldn't sell my current car to obtain it.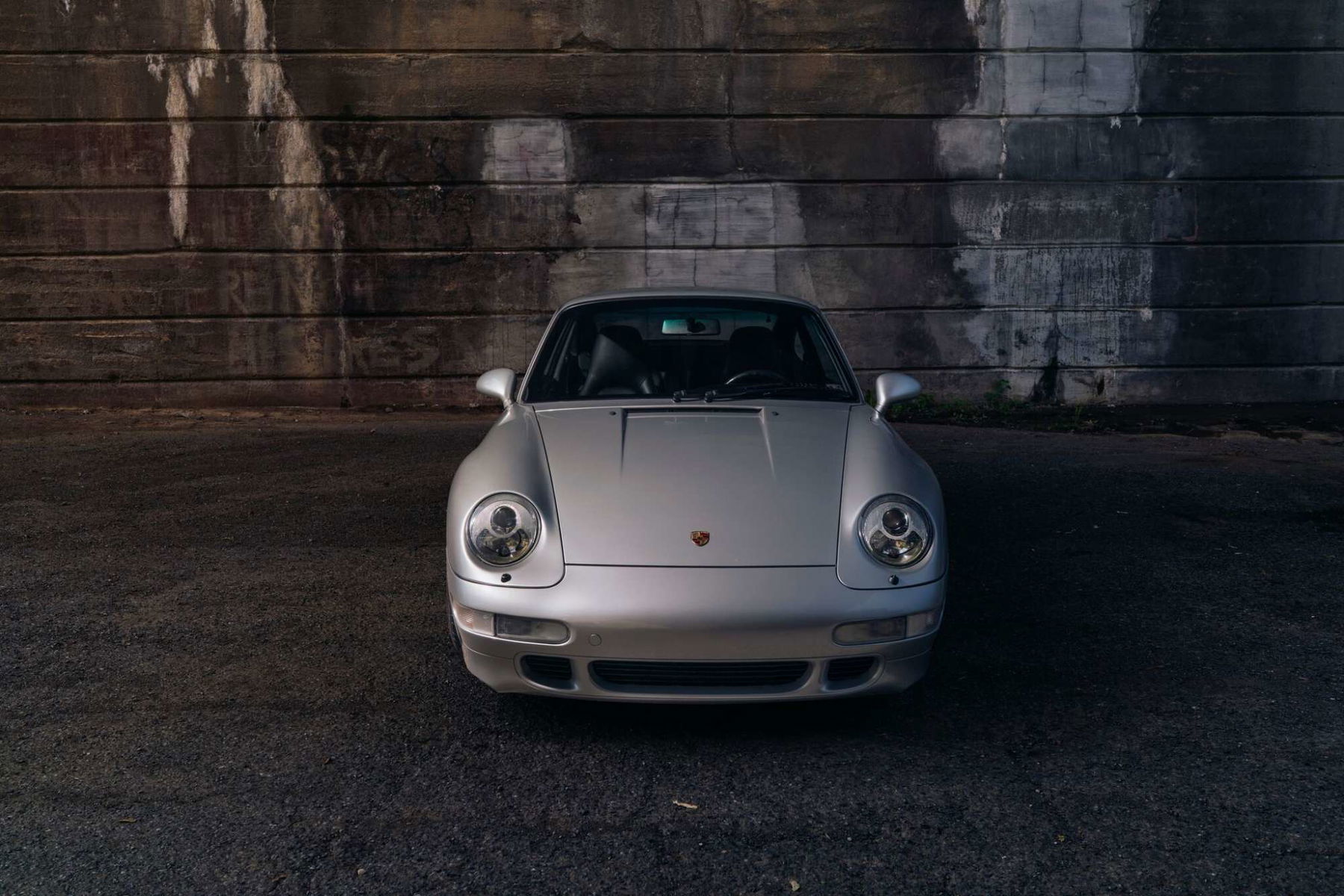 What´s your opinion about the market for used 911s? What do you think about the prices? Is this a bubble?
Been following the market on them closely since the late 90s. I remember when you could buy a nice 964 carrera for 20 grand. The cars have increased in value very rapidly over the last 7 to 10 years. I personally don't think it's a bubble. The prices do seem inflated compared to 7 or 8 years ago. But it seems correct I mean it's the last of the aircooled Porsche's. The last of the hand built Porsche's. It's the end of an era in Porsche. The quality after these cars dropped off for several years which caused Porsche to have to reinvent themselves.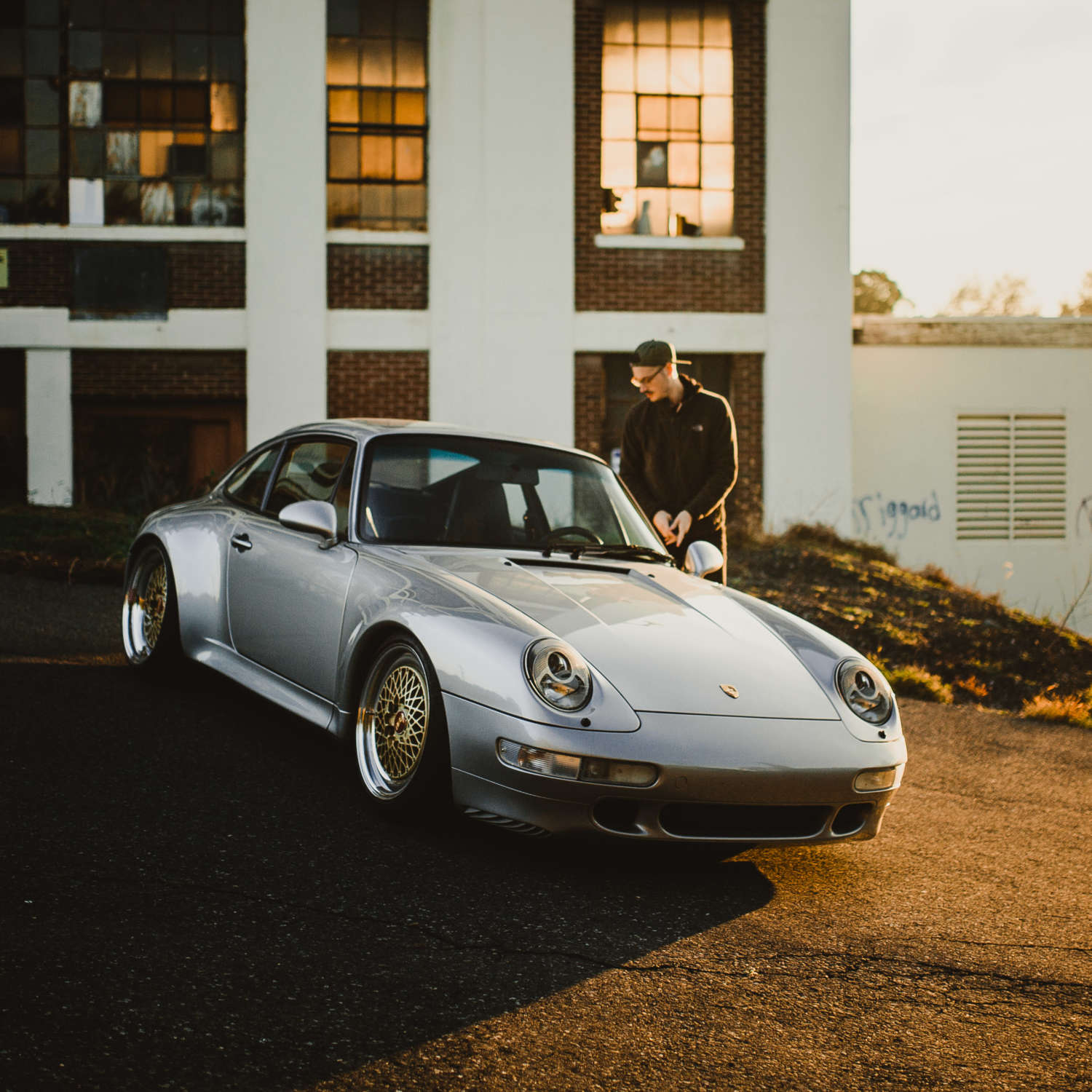 How about your family? Do they like your car as well or is just a mens dream?
Probably a little of both to be honest. They know it's something I'm passionate about and have been for a very long time. I'd say they are more happy for me than anything. Plus my fiancée likes to remind me its both of ours. Luckily for me she's terrified of manual transmissions.
Thanks Dimitri! It was a pleasure!
Pictures by: Eric Dowd and kevin11photography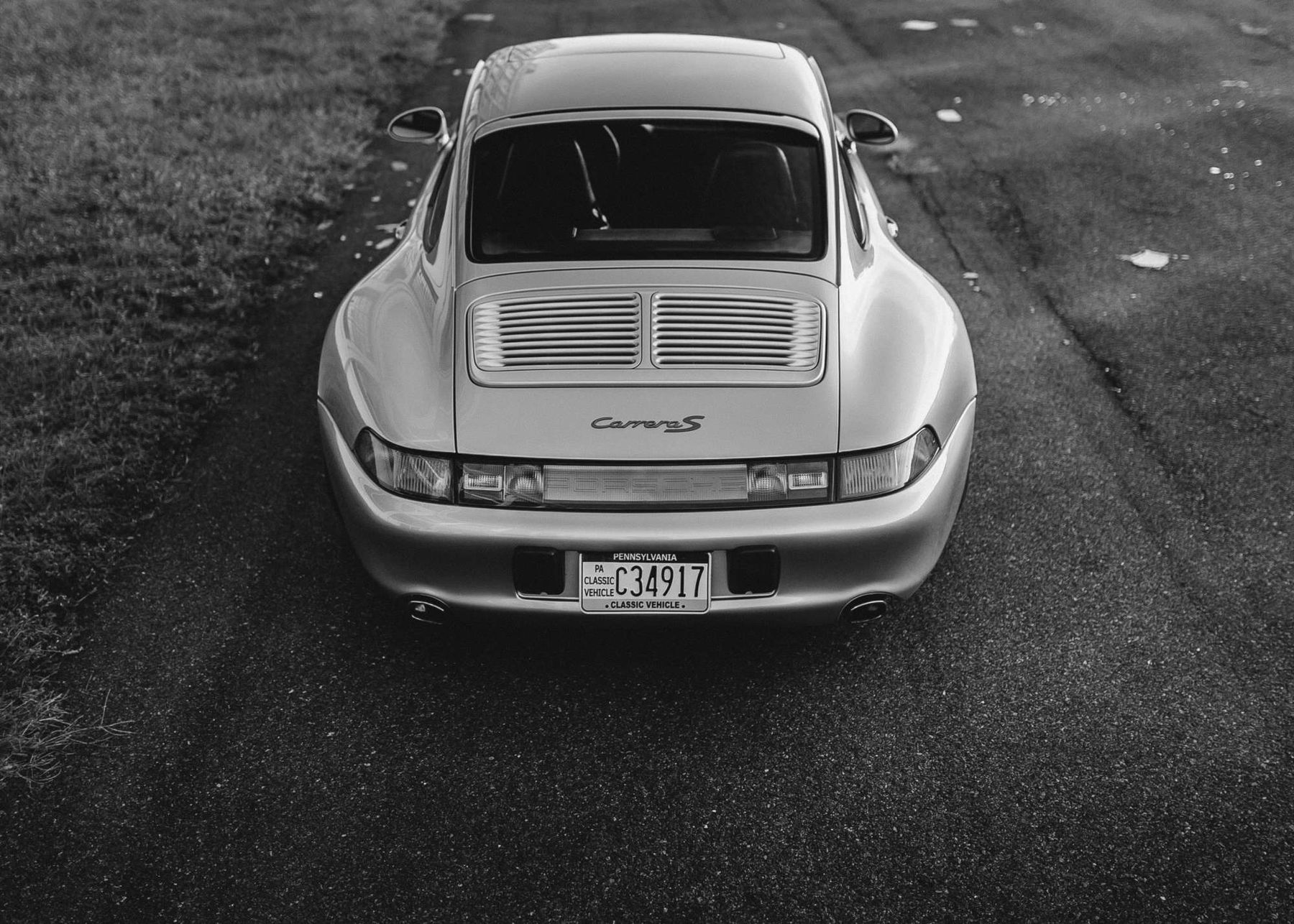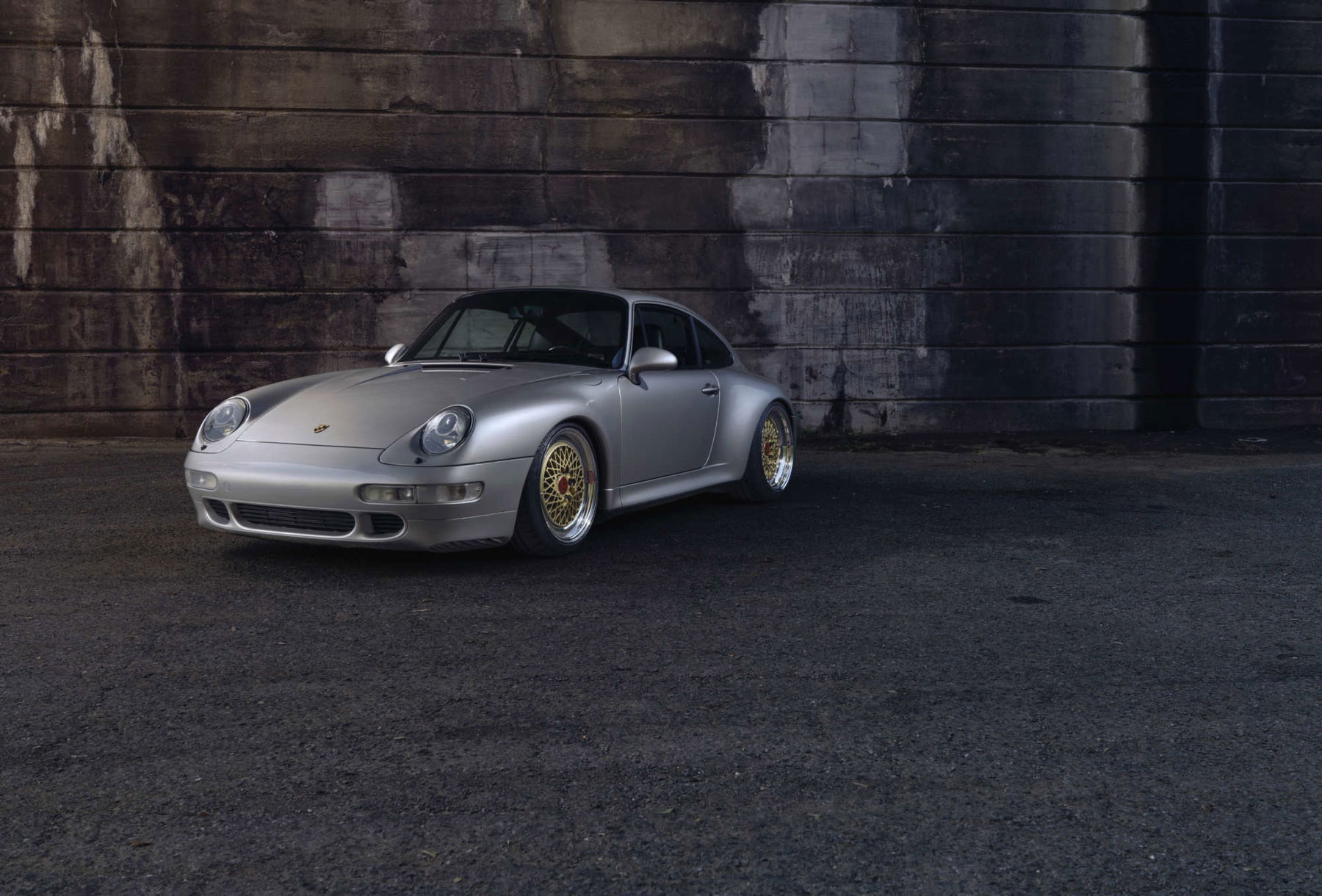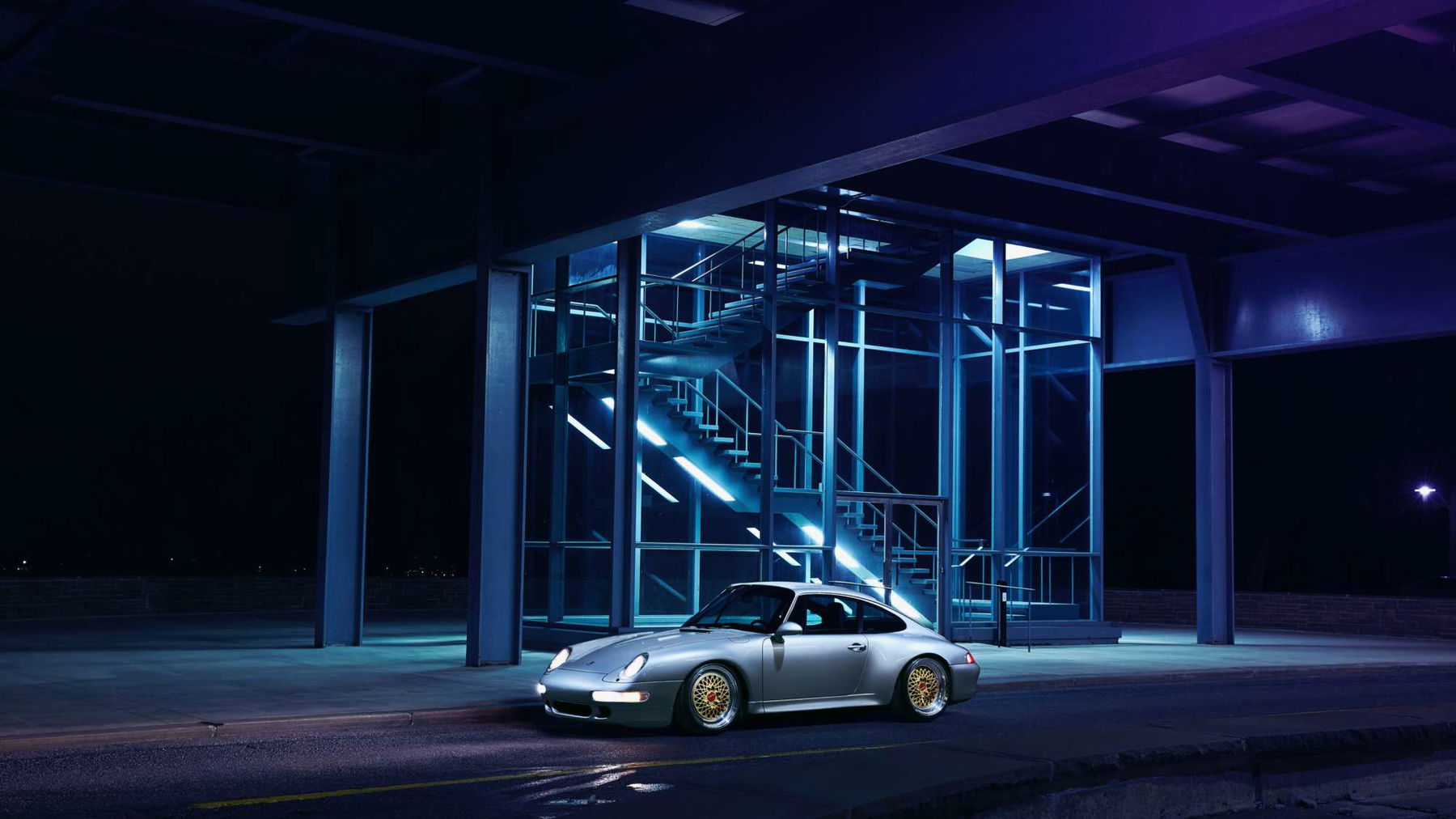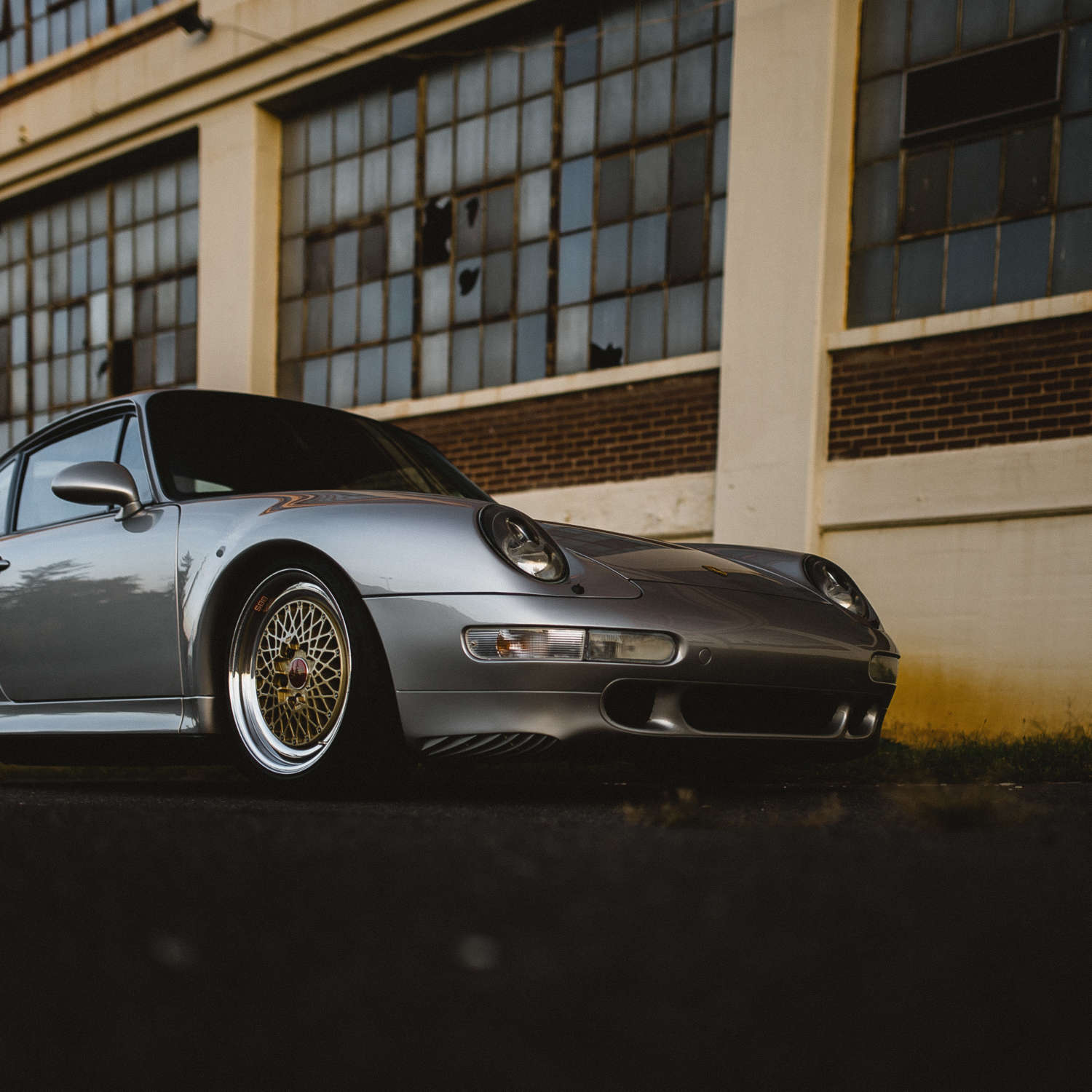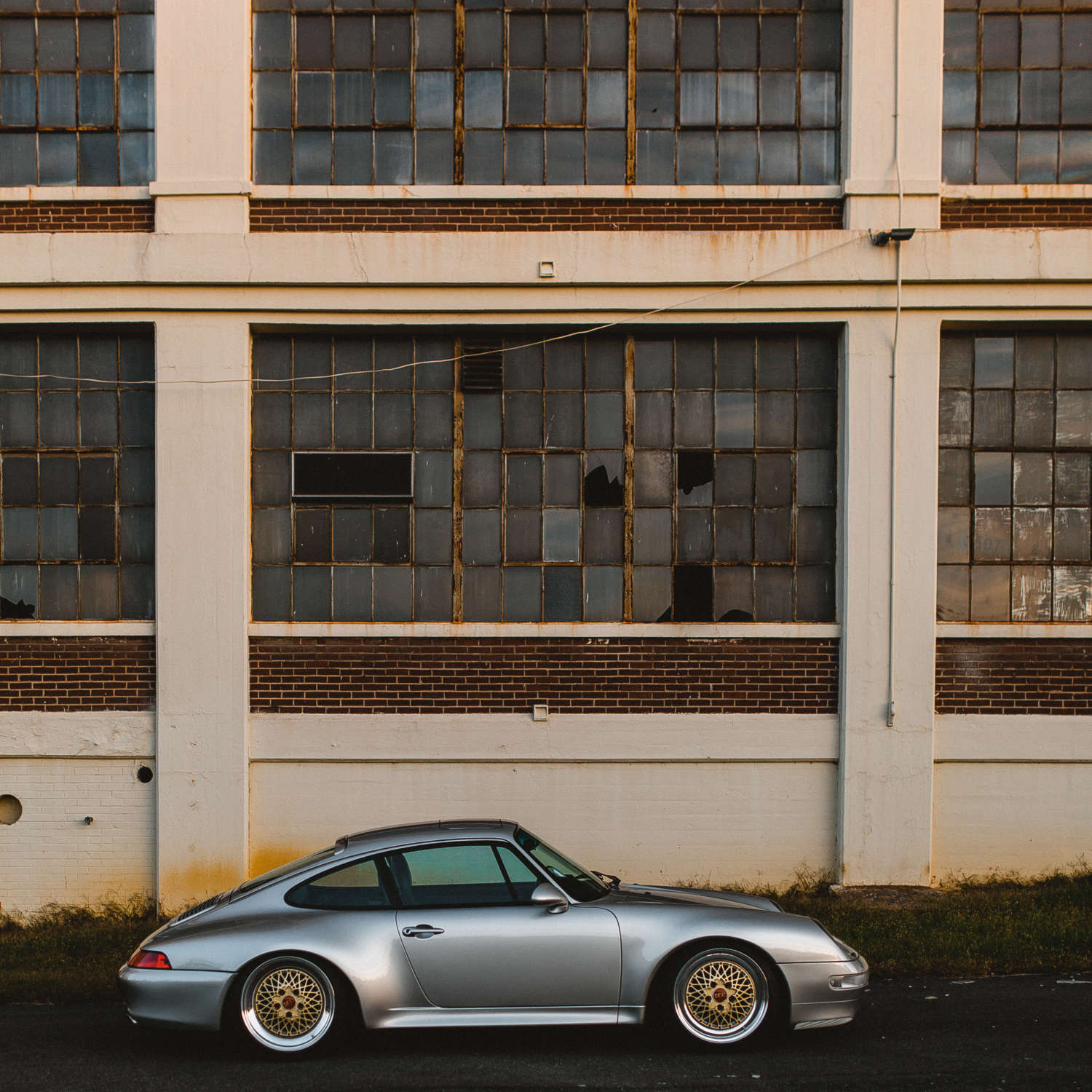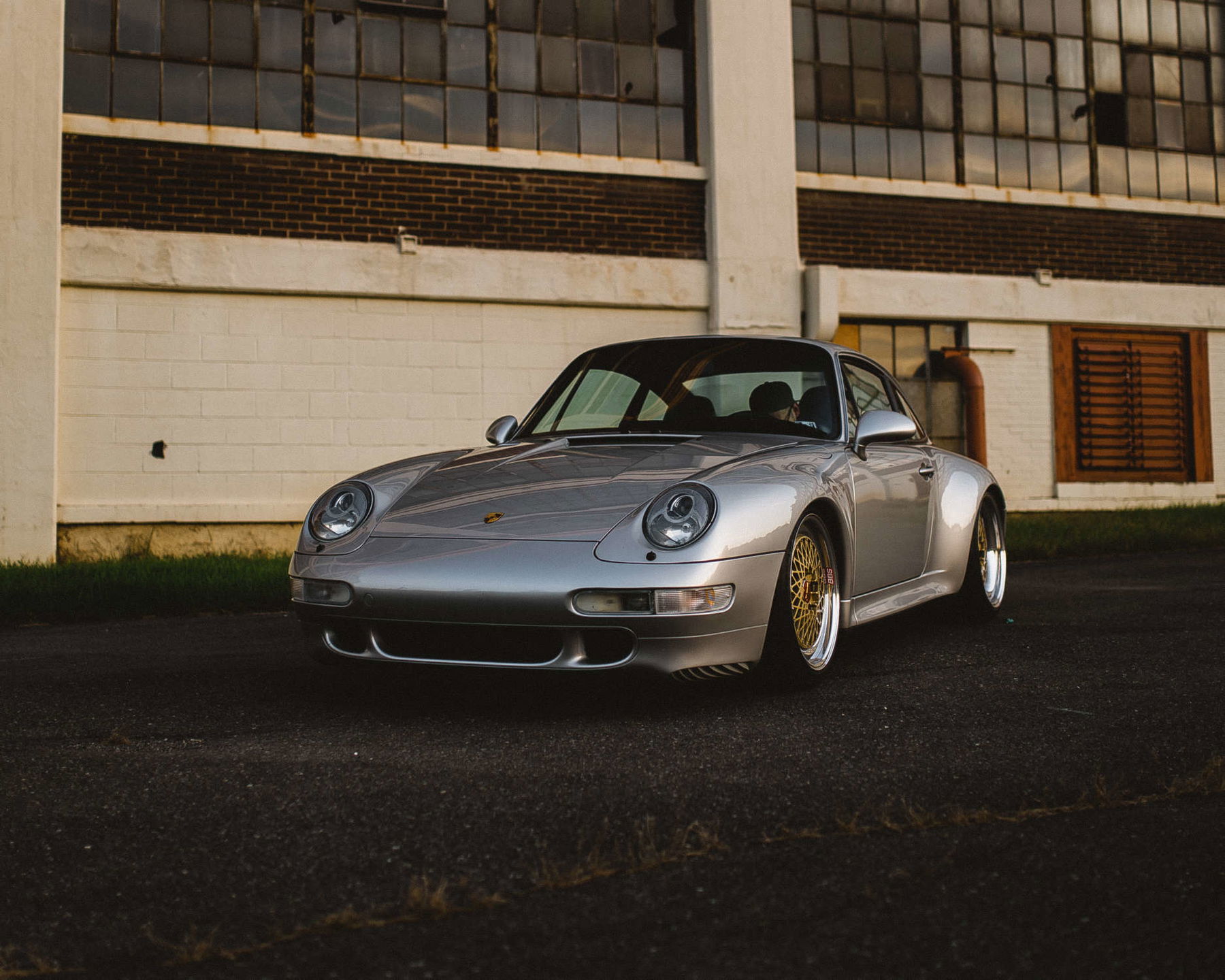 Pour consulter l'article original et complet, cliquez ici.
Sharper feel and extra power make the GTS the most entertaining 718 Boxster yet.
Pour consulter l'article original et complet, cliquez ici.
Twenty-eight hundred dollars. That's the « Buy-it-Now » asking price of this rare Checkpoint Redline pinball cabinet by Data East
. In the grand scheme of things, that doesn't seem like a whole lot of cash. Then again, heck, I paid less than that for my first Porsche. And I drove it home. This pinball cabinet might provide you a whole lot more fun than a beat up early 944 would, though. Checkpoint is a rare piece, especially in full working order. Built in 1991, this was the first cabinet design to feature a dot-matrix digital readout, and the first to include a radar speed detector in the ball launching chute. It's a simple two flipper, triple pop-bumper, roll-under spinner cabinet with one 4-bank, one 3-bank, and one single drop target. If you know your cabinets, you want this one. If you know your Porsches, you want this one. If you know both, you're as nerdy as I am.
How many Porsche-related icons can you find littered in the motif of this pinball cabinet? Aside from the headlining impact-bumper 911 coupe and 356 speedster (Plus a Ferrari. Who put that there?) in the backglass and lower playfield, there are Fuchs-style wheels in the cabinet name, there's a tachometer, the tally keeper spells out « CARRERA », and there's even a small scale hot wheels sized model hanging out on the right hand side.
This is an incredibly anorak-ish car-guy's pinball machine, and if you're a Porsche fanatic, this would make the perfect addition to your collection. I would personally love to have this bad boy hanging out in my garage. I could come back from a drive in my 912E or Boxster and play a ball before heading inside. It'd be a fun way to wind down from the adrenaline of a winding back road drive. Conversely, if you live with a Porsche fanatic, and you want them to spend a little less time bothering you with stats about their compression ratio or sparkplug gap, Christmas is right around the corner and this would make a wonderful gift
.
The post Porsche-Themed 'Checkpoint' Pinball Cabinet For Sale On eBay appeared first on FLATSIXES.
Pour consulter l'article original et complet, cliquez ici.
It would be an excellent use of your time to watch this video. Jeff, host of the « Home Built By Jeff » series on YouTube, is based out of Australia, and he just recently finished this backdate and restoration of his air-cooled Porsche 911. In just four minutes, this guy manages to make a reality out of a fantasy most of us have thought about at one point or another. You get to watch him strip a dilapidated Porsche down to almost nothing, and then build it back up again into the RSR-style long-hood clone of his dreams. This video might even inspire you to get off your duff and get cracking on your own Porsche project in the garage. In fact, his whole series is worth watching.
Not only does Jeff, apparently on his own, restore this Porsche to like-new condition, he completes a whole lot of modifications that would leave even the heartiest of DIY-ers baffled. We're quite impressed watching Jeff do his own bodywork, upholstery, welding, machine work, and engine rebuild. Not only that, but to appropriately articulate the full process and film the job for us to see, this guy is a true Renaissance man.
Jeff managed to turn this
Into this
Sure, the project has been lumbering on for quite some time, and it would seem Jeff has made restorations like this into his own vocation of sorts, but the work is pretty well up to snuff, and the 911 looks phenomenal when completed. Considering the project was completed from a home shop without a lift or proper paint booth, we're simple stunned at the finished result. Check it out. If you think you can do better, get cracking, and make sure it's on film! What is your take on the purple-over-orange color palette?
The post Watch This Guy Restore The Porsche Of His Dreams In Just 4 Minutes appeared first on FLATSIXES.
Pour consulter l'article original et complet, cliquez ici.