The winter road salt is beginning to recede, and the days are getting longer and warmer. Summer is on its way, and with it, the promise of another season of driving excellence at the wheel of your favourite Porsche 911. But which 911? If you're thinking of a change to your stable or have your eye on something new for 2019, then look no further than Total 911's annual and ever-popular 'cars to buy' guide to help steer you in the right direction.
There remain bargains to be had when comparing 911s with other models in the same price point, while many other models still represent guaranteed investment-grade quality, providing you're prepared to play the long game. There's also a host of 911s ready and willing to provide you with oodles of fun – more fun than any amount of cash in the bank can offer. So wether you're looking for road or track-based frolics, a great value 911 or a decent investment proposition, we've got the answers readily compiled for you over the next 12 pages.
And don't just take our word for it. Once again we've sought the opinions of experts from around the industry, those who work within the Porsche marketplace on a daily basis, and whom in the ensuing years have seen values of cars peak and dive, and trends come and go, building a healthy resistance against market naivety as a result – and their knowledge and insight is hereby being passed exclusively to you. We've asked more specialists than ever, our panel this year offering wisdom from a combined 101-years of experience selling fine Porsche. As a result, no other resource will offer such a compelling insight as to what 911 models you should be focussing on for 2019.
This year, to reflect the breadth of 911s on offer, we've split the experts' choices into three categories: best value, long term investment, and outright fun, all of which provide compelling options for a variety of budgets. It makes for a tantalising read: have your wallets at the ready as we present the 911s to buy for 2019…
Pour consulter l'article original et complet, cliquez ici.
The sun is piercingly bright, blazing down from a cloudless blue sky. After a long winter of cruel wind and rain, the day is beautiful and the warmth on the skin is very welcome. There's a backing soundtrack of high-revving racing engines, and the aroma of race fuel is in the air. Yet this is not Le Castellet or Dijon in July. This is Donington Park and an unsilenced test day, surrounded by beautiful, historically significant racing machinery far from that pre-hybrid era of motorsport.
We're here to take a closer look at one of the most talked-about new series in Porsche racing circles in years: the Peter Auto 2.0L Cup. The fact this series involves cars all more than 50 years old, rather than showcasing modern technology, is testament to the current momentum of historic motorsport. There is a wave of affection and a love of yesteryear that has helped bring back an era of racing when cars moved around and oversteer was the best way forward.
Peter Auto has become synonymous with historic racing in Europe. The skilful combination of beautiful cars, sensible regulations and iconic race circuits attracts drivers across the entire spectrum and value of historic racing. Owners of classic pre-1966 short-wheelbase Porsche 911s have long been a familiar sight on the grids at Europe's iconic race circuits. Generally further back down the often-packed grids, these small capacity 911s enjoy fierce battles among each other as well as occasionally embarrassing machinery with far higher capacity and power, using driver talent and the agility of the Porsche chassis to punch above its weight.
This popularity of the 911 in historic racing motivated several within the sport to create a series solely for this particular model of pre 1966 short wheelbase Porsche 911. Patrick Peter, founder of Peter Auto, together with motorsport specialists James Turner and Lee Maxted-Page, joined forces and discussed what was needed to create a series with as level a playing field as possible to enable owners of these early 911s to race for outright victory, not merely a class win.
This resulted in the largest ever database of early 911s being compiled to regulate this new series and attract drivers from across Europe. Today at Donington, we're chatting with Phil Hindley of Porsche specialists Tech9 as they prepare this particular 2.0 911 ahead of the first round at Spa.
Phil is here today to shake down this beautiful, historic 911 2.0 racing car. Just two weeks later, he'll be plunging down into Eau Rouge as the first round of the Peter Auto Porsche 2.0L Cup series kicks off (see report on page 10). We're here to chat in between runs about this series, find out what's needed to race competitively in FIA-approved historic Porsche racing and what tempted Phil back into the racing seat once again in a £250,000 early 911.
"I've always enjoyed racing to win – from the front and not just for a class victory," Phil says. "It's fair to say that these little 2.0 911s are great to drive, but in a grid full of Mustangs and E-Types ahead of them, they are the lowest powered cars out there. This Peter Auto series brings together everyone who loves racing these cars and levels the playing field. The attraction of being able to race a 2.0 911 to win outright is a huge attraction for the series."
For the full feature on the Porsche 2.0L Cup, pick up your copy of Total 911 issue 167 in shops now or get it delivered to your door. You can also download the issue to any Apple or Android device. Don't forget you can also subscribe to ensure you never miss and issue. 
Pour consulter l'article original et complet, cliquez ici.
The general enthusiasm for Porsche sports cars is further enhanced when vehicles associated with great personalities tell a special story. This blue 911 SWB (short wheel base) definitely falls in this category and is now for sale.
The original 911
At the end of the 1950s, the Porsche 365 was finally approaching the end of its capabilities Having been created as a derivative of the Volkswagen, the potential of the engine, chassis and body was practically exhausted. After several considerations – including a four-seater – a first specification for the successor to the 356 was drawn up. At the time, Ferry Porsche wrote on a wish list: "2-seater with 2 comfortable emergency seats, rearview mirror built into fender, improved entry. At the same time, sales demanded: "Retain existing Porsche line. No fundamentally new car. Sporting character." "The direction was set: evolution instead of revolution. That was true for the technology as well. The drive system with the Boxer engine in the rear should be maintained, but the chassis concept should be modernized. 1 In 1963, the 901 model was finally presented to the world at the IAA Frankfurt / Main. In 1965, the sports car, renamed the 911, began to be delivered. The rest is history.
"2-seater with 2 comfortable emergency seats, rearview mirror built into fender, improved entry" Note from Ferry Porsche
The original 911 presented here by us here therefore retrospectively comes from a very special year. It was delivered in the US in 1965 and thus actually earned the name "original model".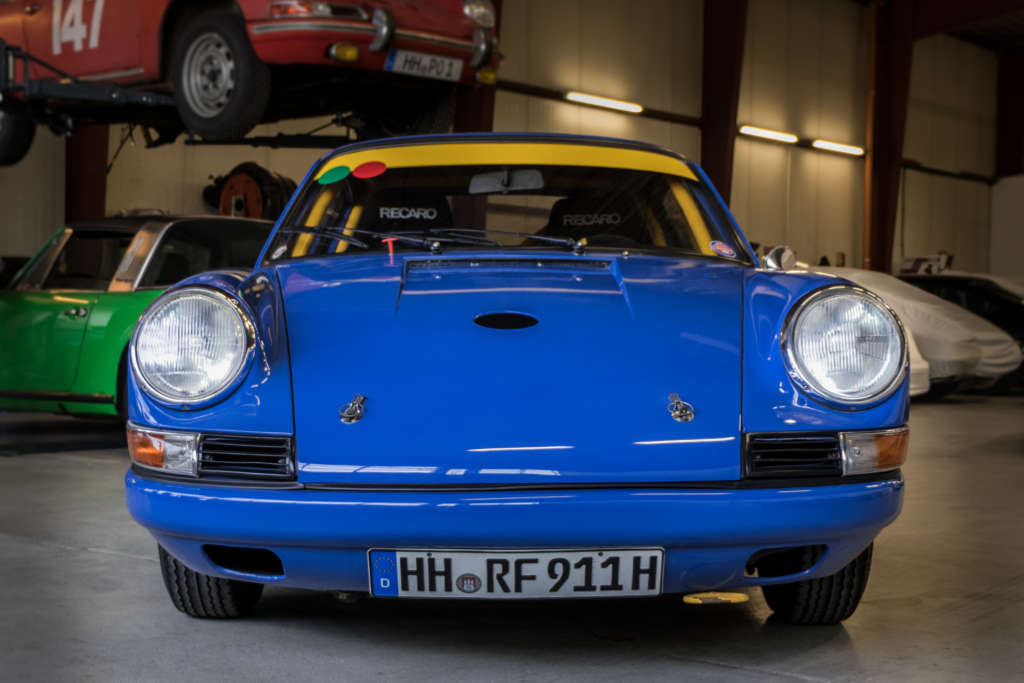 Back to Germany
In the 90s, the 911 found its way back to Germany and was now destined for higher tasks. The FIA pass for historic races was the declared goal and a team of professionals was hired. The renowned expert on historic rally cars, Oliver Bienert, took charge of the bodywork and restoration, and the engine expert Manfred Rugen took care of the engine. The whole process was conducted and supervised by none other than rally icon Walter Röhrl. Röhrl took over the role of test driver, gave tips, and developed the structure of the 911s. Goal: A very light, agile Porsche with plenty of power. The present documentation including invoices impressively prove that with this car no expense or effort was spared. After the 911 had received the FIA pass, Walter Röhrl drove it in the Bavaria Historic for the first time in 1996 (at that time still with FIA rating).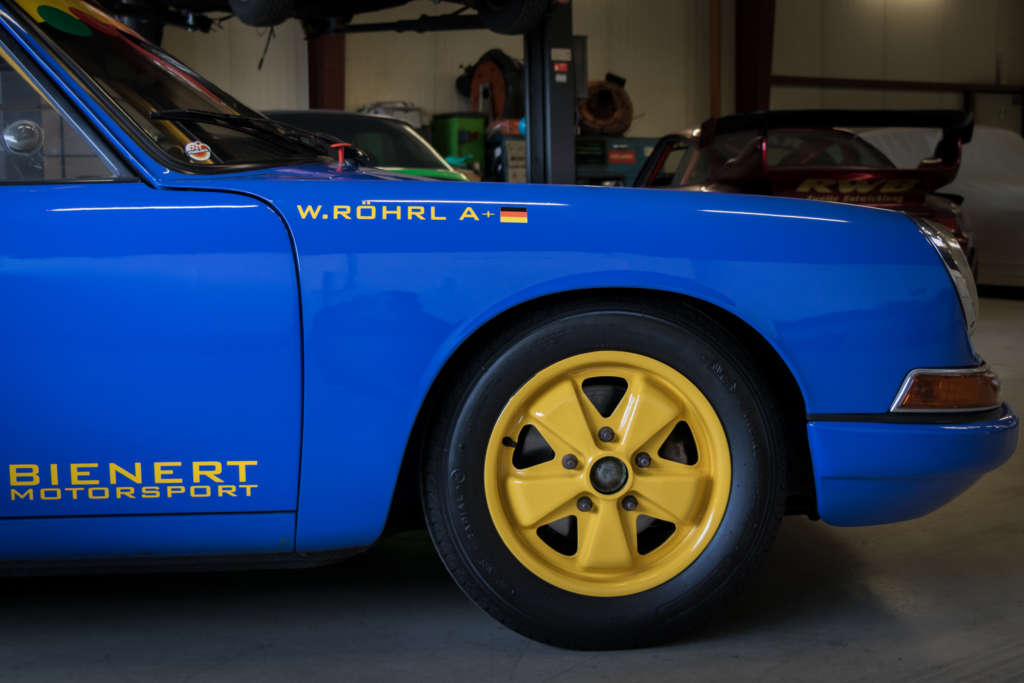 Bienert Motorsport
Oliver Bienert knows better than anyone else how to build historic rally cars. Vehicles built and supervised by him were extremely successful. 6-time European Historic Rally champion, winner of the Porsche 356 Cup, champion and runner-up of Porsche Classic Car Trophy, winner Porsche 911 Cup Historic Rally, and countless class and race victories. The Bienert name stands for traditional craftsmanship in connection with innovative solutions and contemporary improvements to historic Porsche sports cars.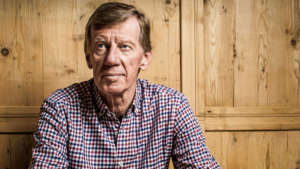 Walter Röhrl – The Rally Legend
For a description of Walter Röhrl as a racing driver, let's see what experts say about him. Niki Lauda once called him a "genius on wheels". A long time ago in Italy, he was voted "rally driver of the century" and a jury of 100 motorsport experts from around the world voted him "the best rally driver of all time". In France in November 2000, his colleagues chose him as the "Rally Driver of the Millennium". This says all about his qualities as a rally driver.
"If you see the tree you're driving into, you're understeering. If you only hear it, you're oversteering." Walter Röhrl
Walter Röhrl – The Porsche developer

More than 25 years ago, in 1993, a matter that Röhrl and Porsche had been contemplating for a long time was eventually stipulated in a contract: Porsche hired the four-time winner of the Monte Carlo Rally and two-time World Rally Champion as developer and representative. In 1993, Walter Röhrl could already look back on a lively involvement with Porsche in his past. His first own car was a used Porsche 356; after that, he always owned a Porsche 911. In 1977, his private 911 rally car paved the way for his work contract with Fiat. In 1981, Walter Röhrl started on a Porsche 924 in the German Rally Championship.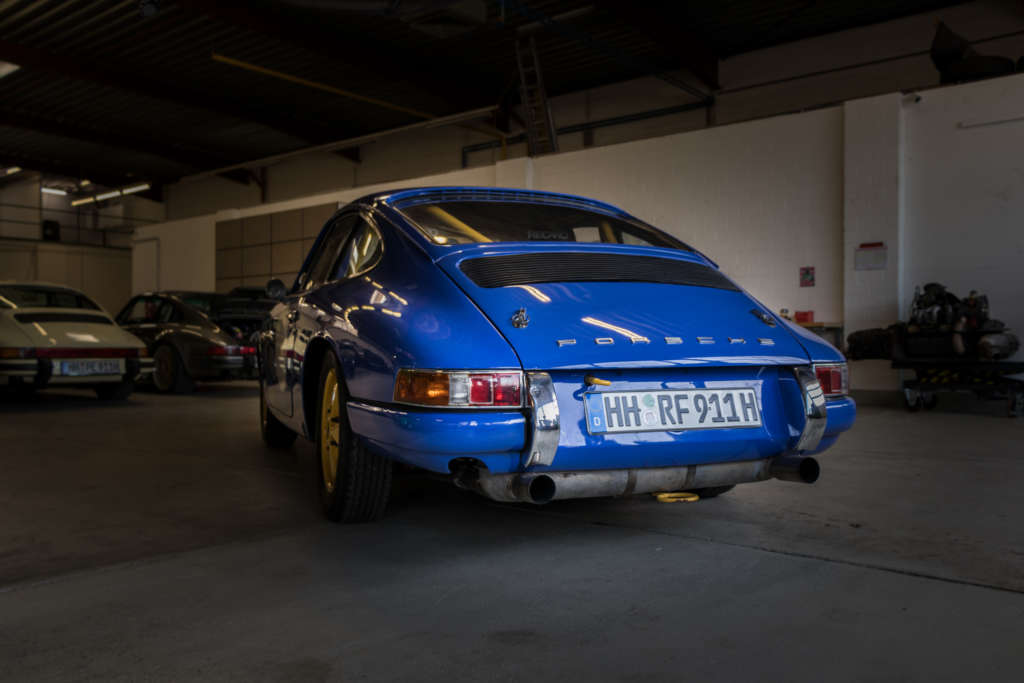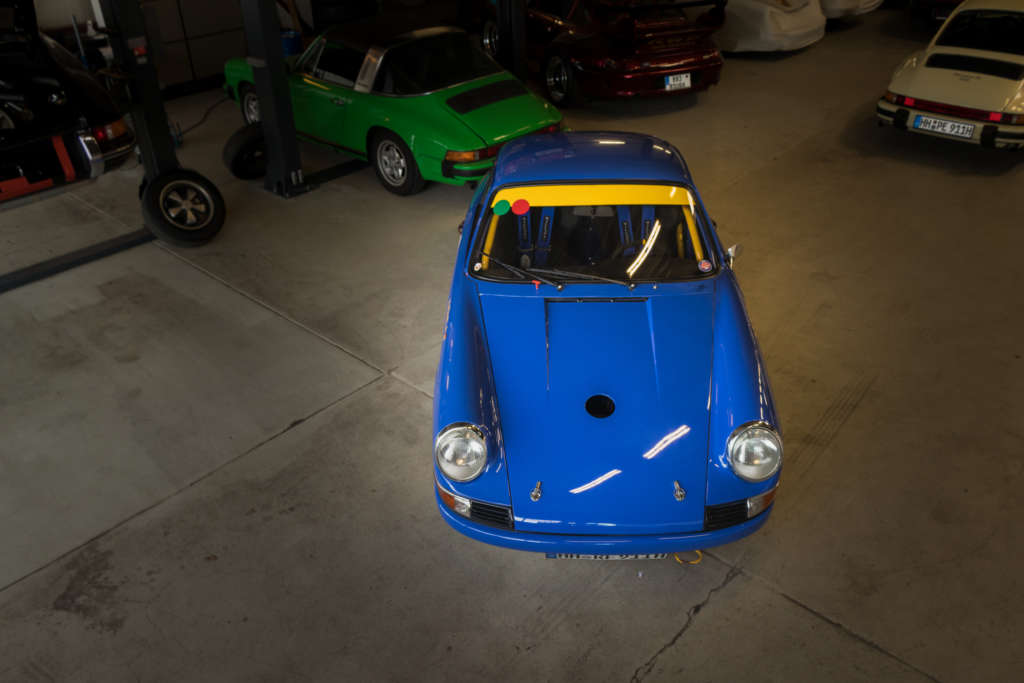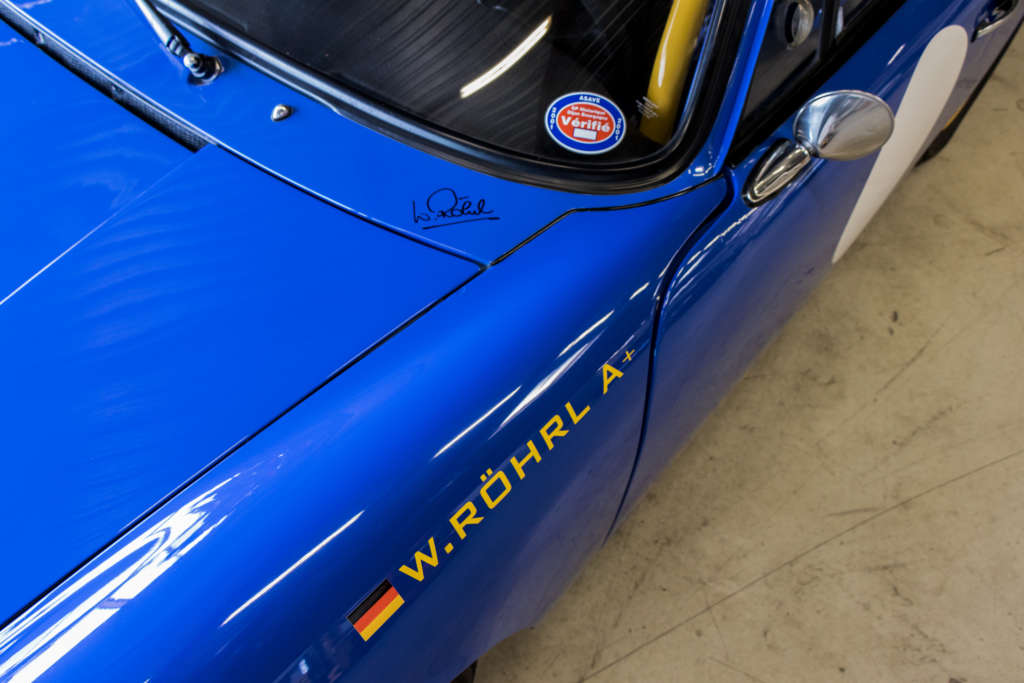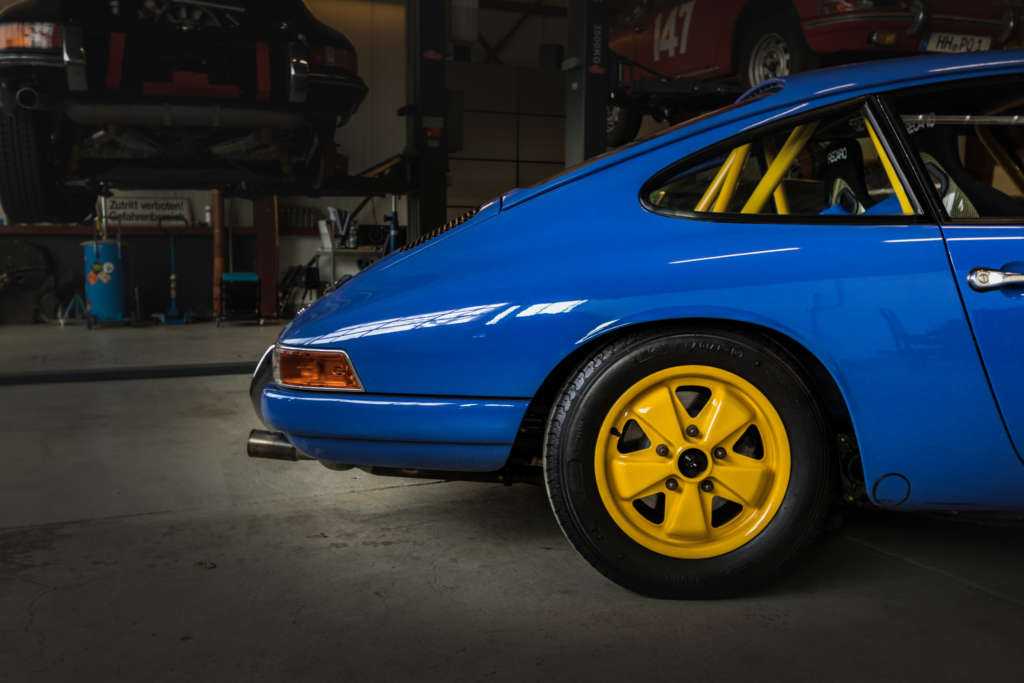 Racetrack
Back to the vehicle. After its rally missions, the 911 would open a further racing chapter. The new owner had the rare 65er converted for the racetrack. The engine was placed in the "Sprint version" and produced a whopping 195 hp in a power range of 6500 – 8000 revs/min. Ideal for the historic GTM Championship.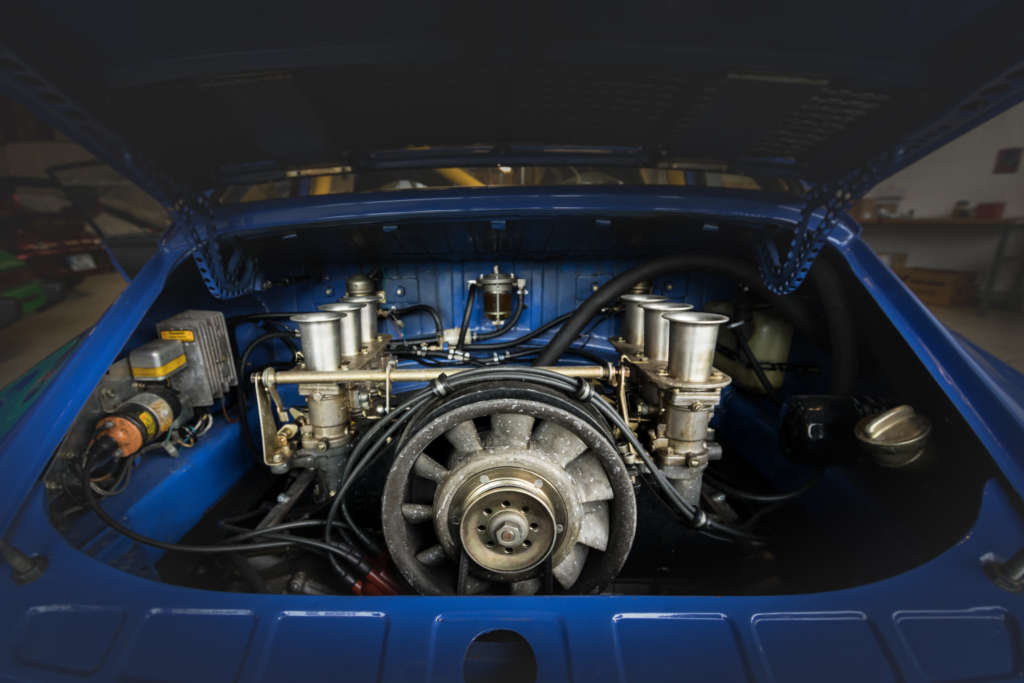 Construction change from race track to rally
In the course of the last change of ownership in the year 2013, the 911 was again rebuilt by hand. The hard-to-drive race track configuration was converted into a more practical rally configuration. This work was done by the renowned engine builder Matthias Höing. Höinig, who led the engine test bench trials at Porsche's US factory racing department in the 2000s, among other things, and his company, Höinig Motoren, specialize in the optimization of classic Porsche six-cylinder engines. All parts altered as part of the customization were retained and belong to the vehicle.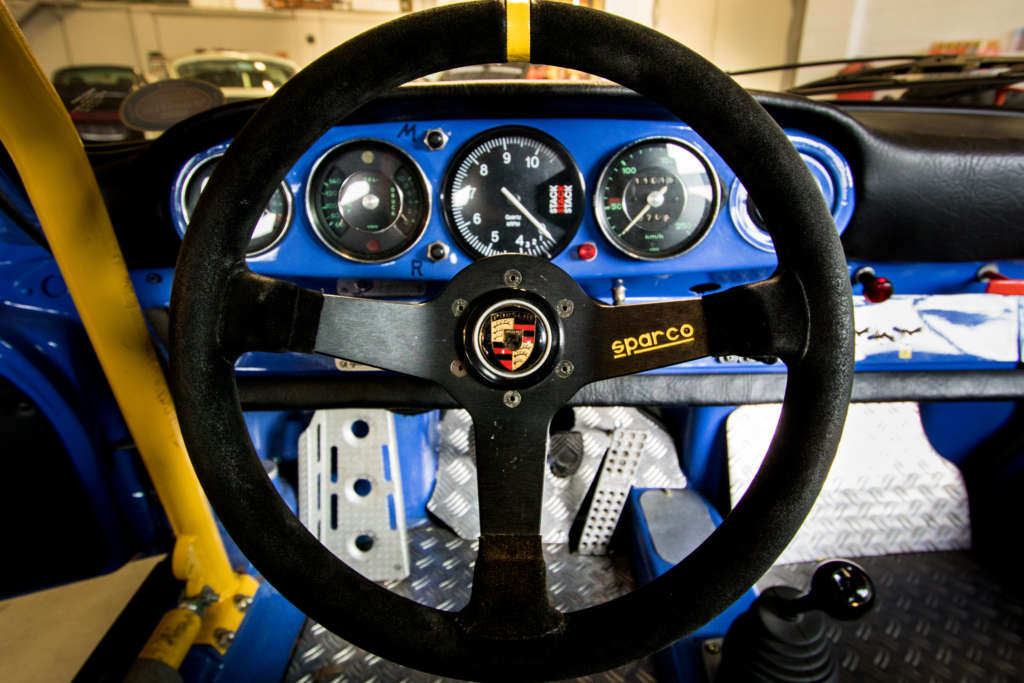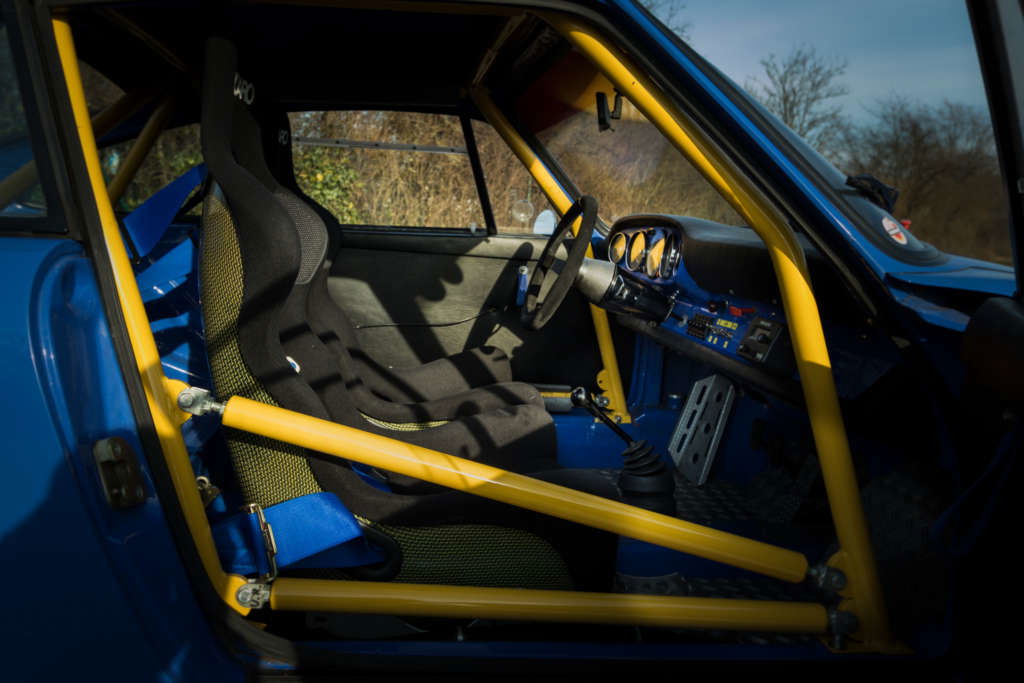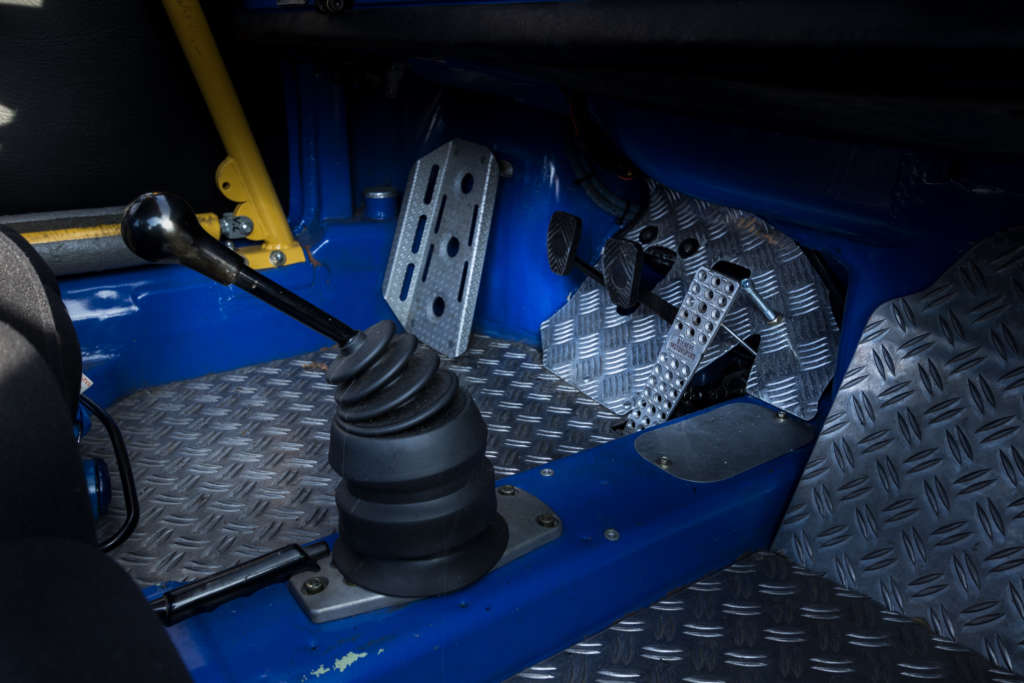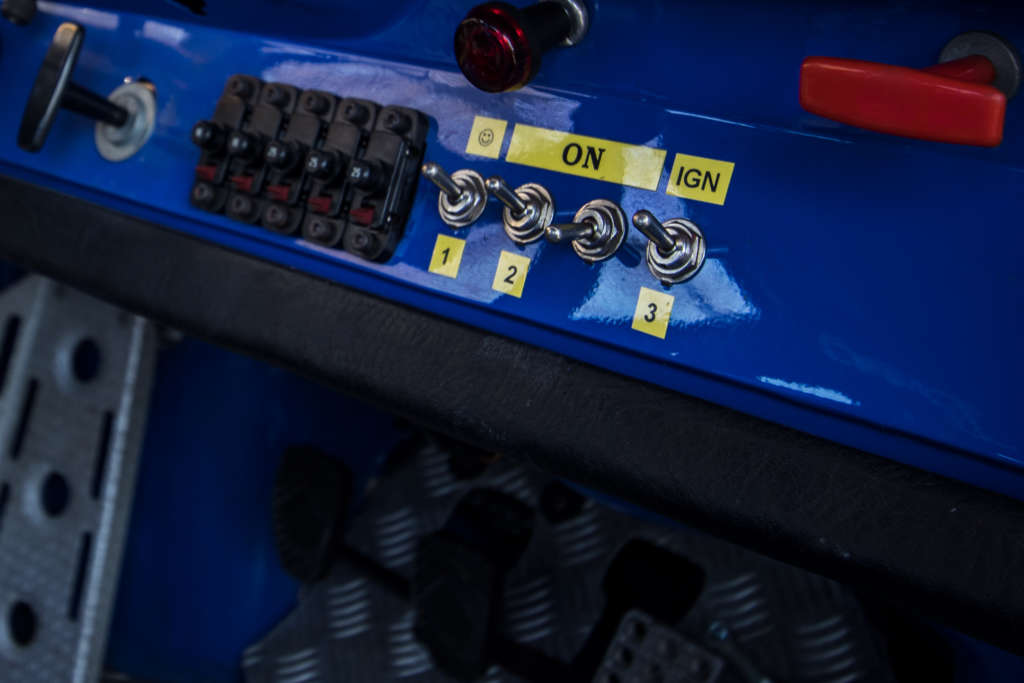 Lightweight boxer
Lightweight, agile and fast. The design aimed at by the experts can be reduced to these three characteristics. As already mentioned above, a great deal of effort was made to achieve this goal. The advantages of the short wheelbase (SWB) in terms of maneuverability could only actually be achieved by many further optimizations. As has always been the case in racing, besides the engine, everything revolves around the topic of weight reduction. Of course, the weight was also an issue at the Bienert Röhrl 911. Aluminum engine housing, Plexiglas, all-aluminum doors of the Porsche 959, weight-reduced front end and bonnet, to name just a few of the many measures. In the end, this dream of a rally car weighs just over 900 kg and delivers a power to weight ratio of 4.9 kg/hp.
"When accelerating, the tears of emotion must flow horizontally to the ear" Walter Röhrl
Conclusion:
Unique in appearance, historically significant and technically outstanding. A picture book 911 with an engine sound that produces goosebumps. This description is not all that modest, but definitely says it all in a nutshell. The future owner can look forward to an automotive work of art with a distinctive racing aura. But the last word we leave to the Grand Master: "When accelerating, the tears of emotion must flow horizontally to the ear" Walter Röhrl
This wonderful Porsche 911 is now for sale. Click >> here for the ad.
More pictures: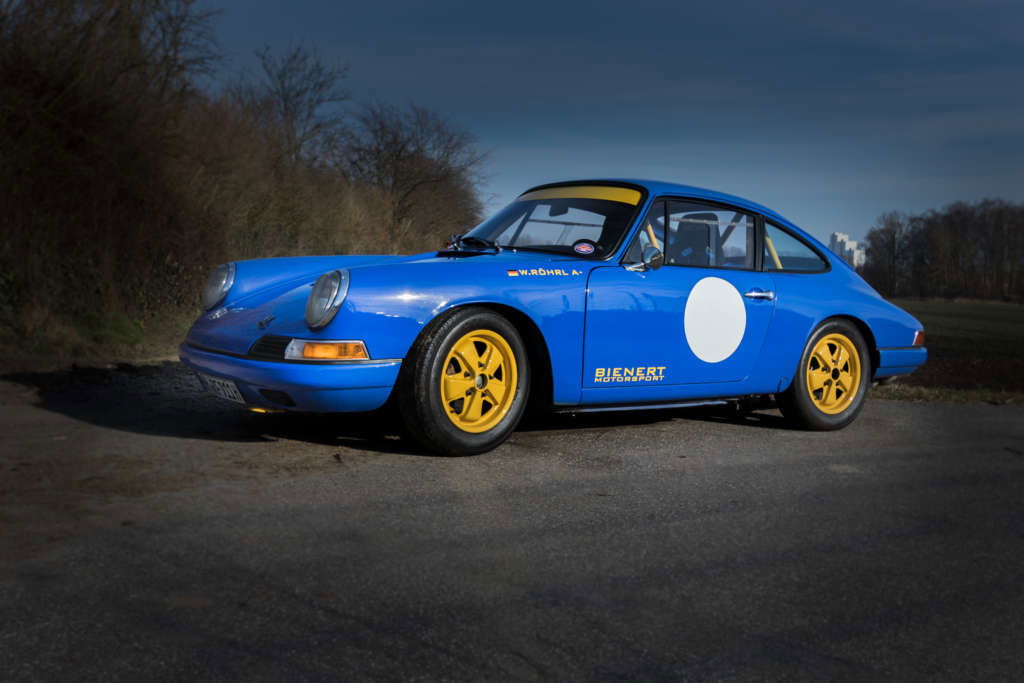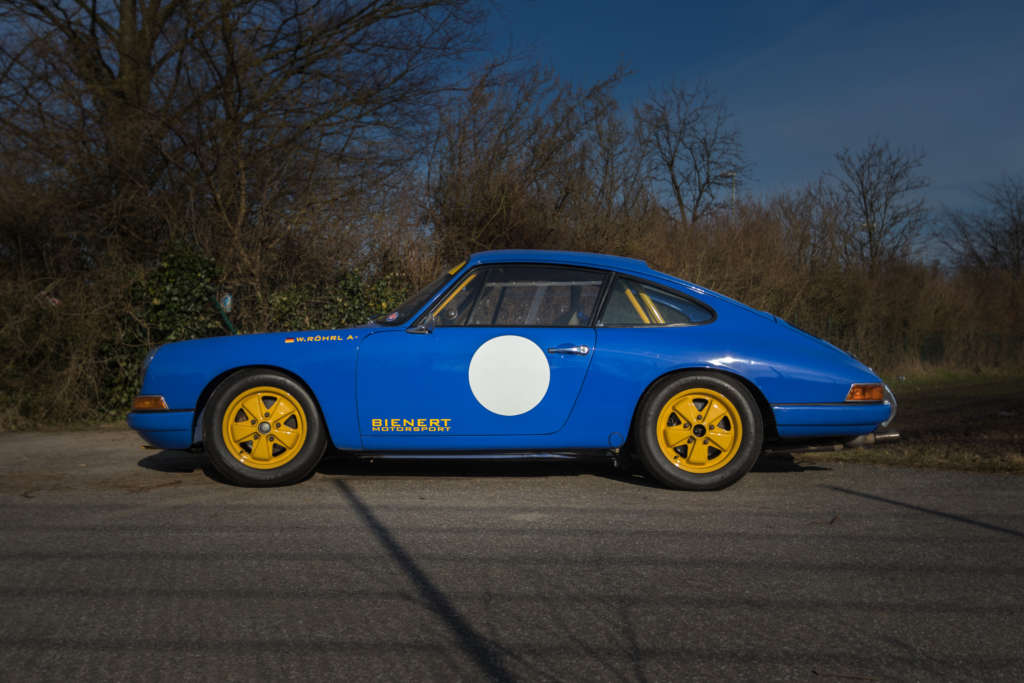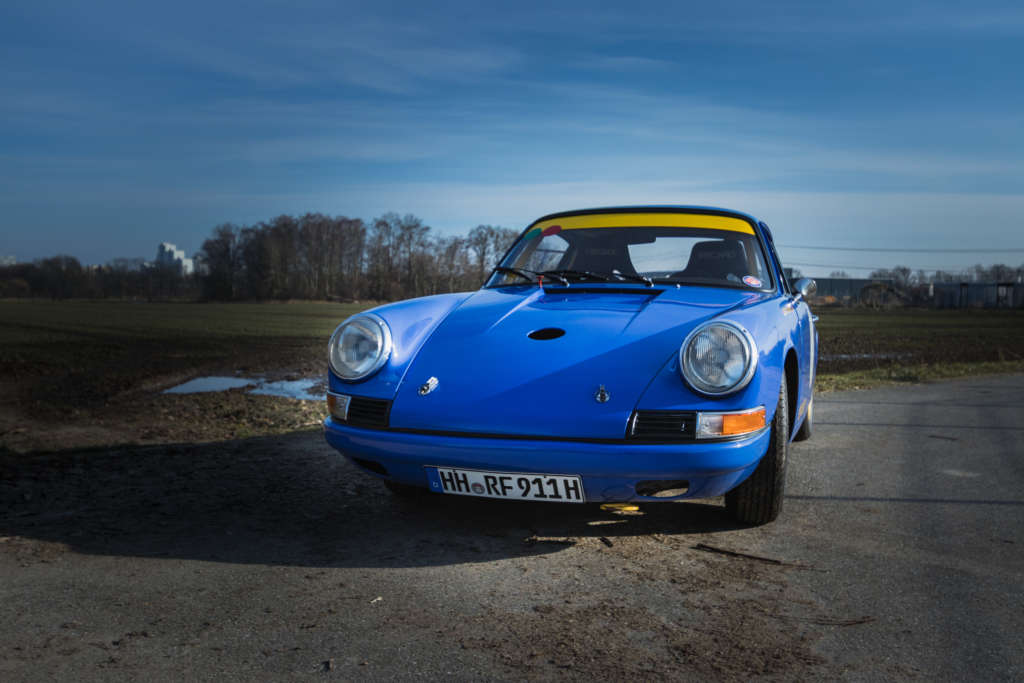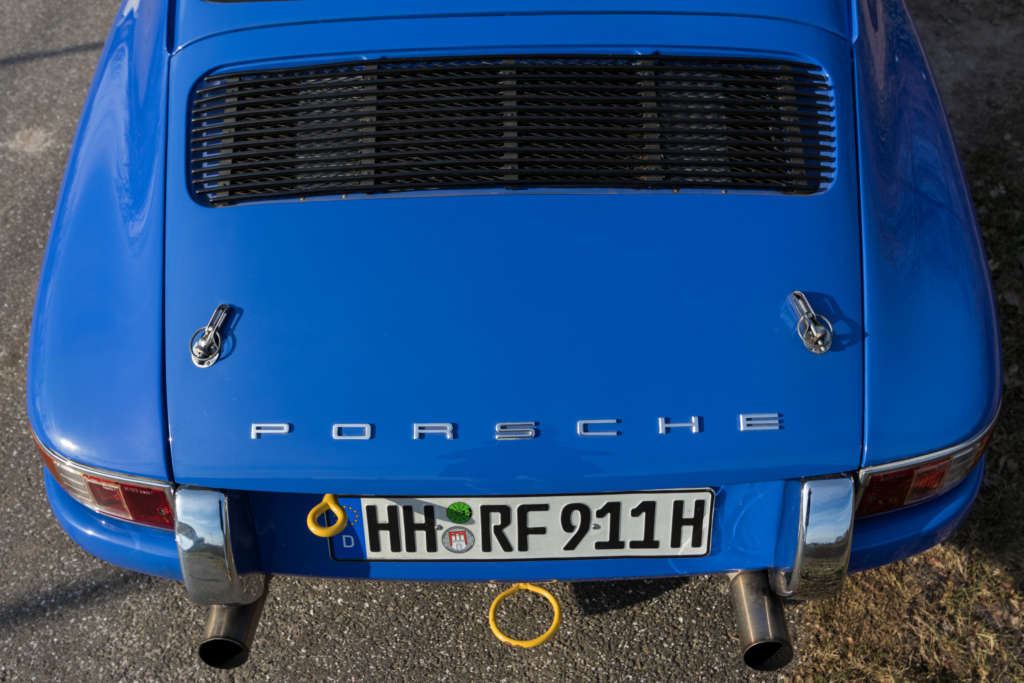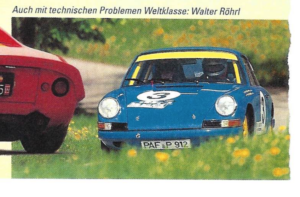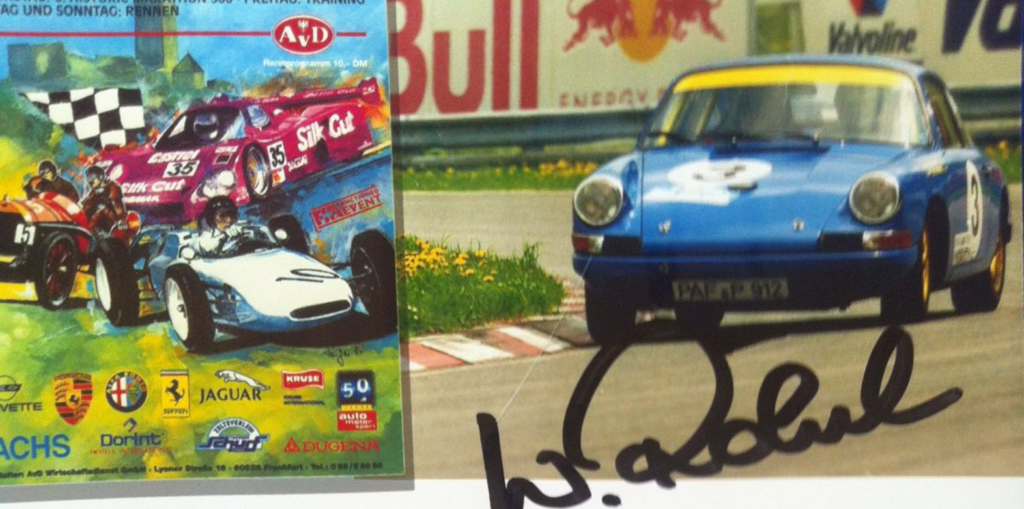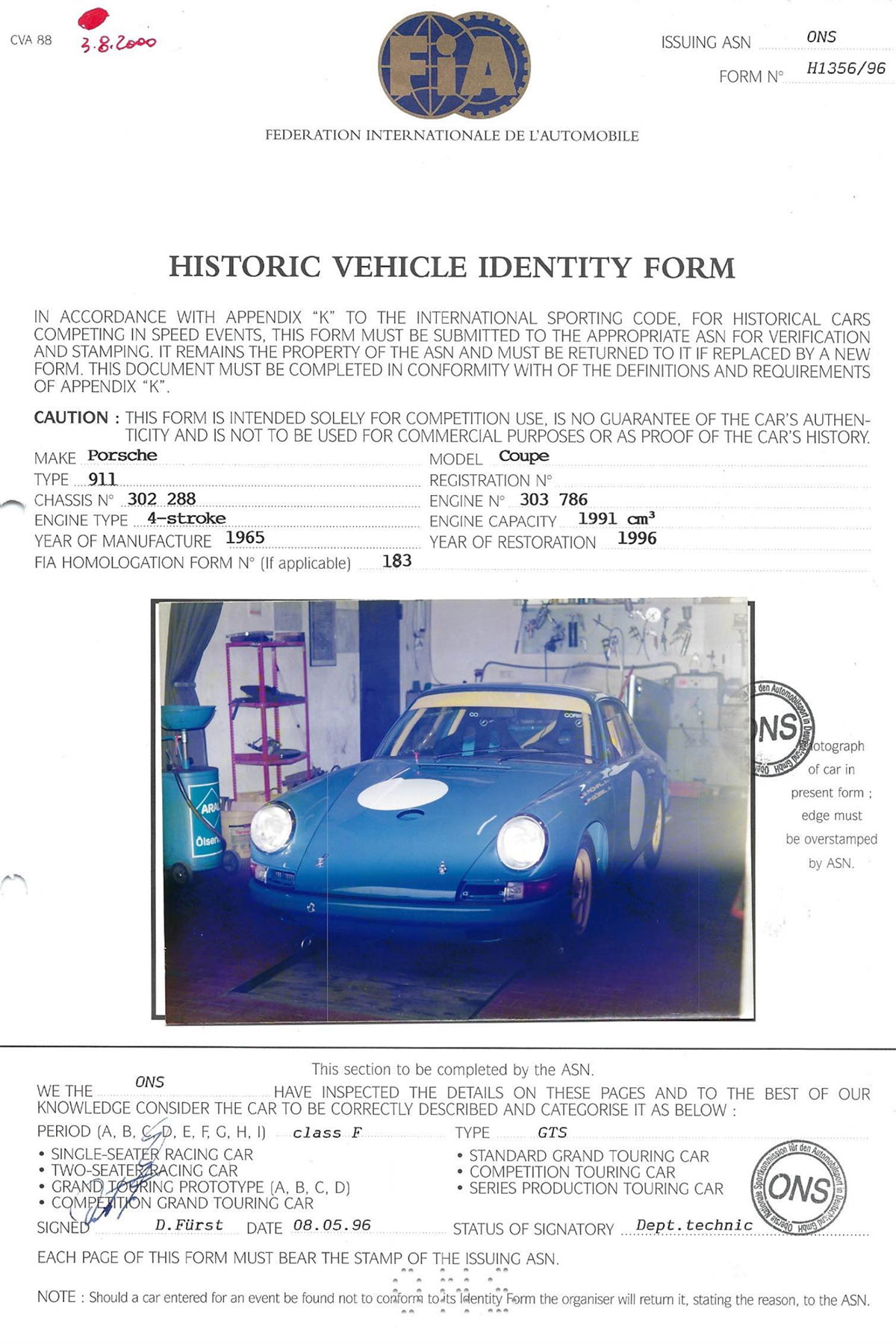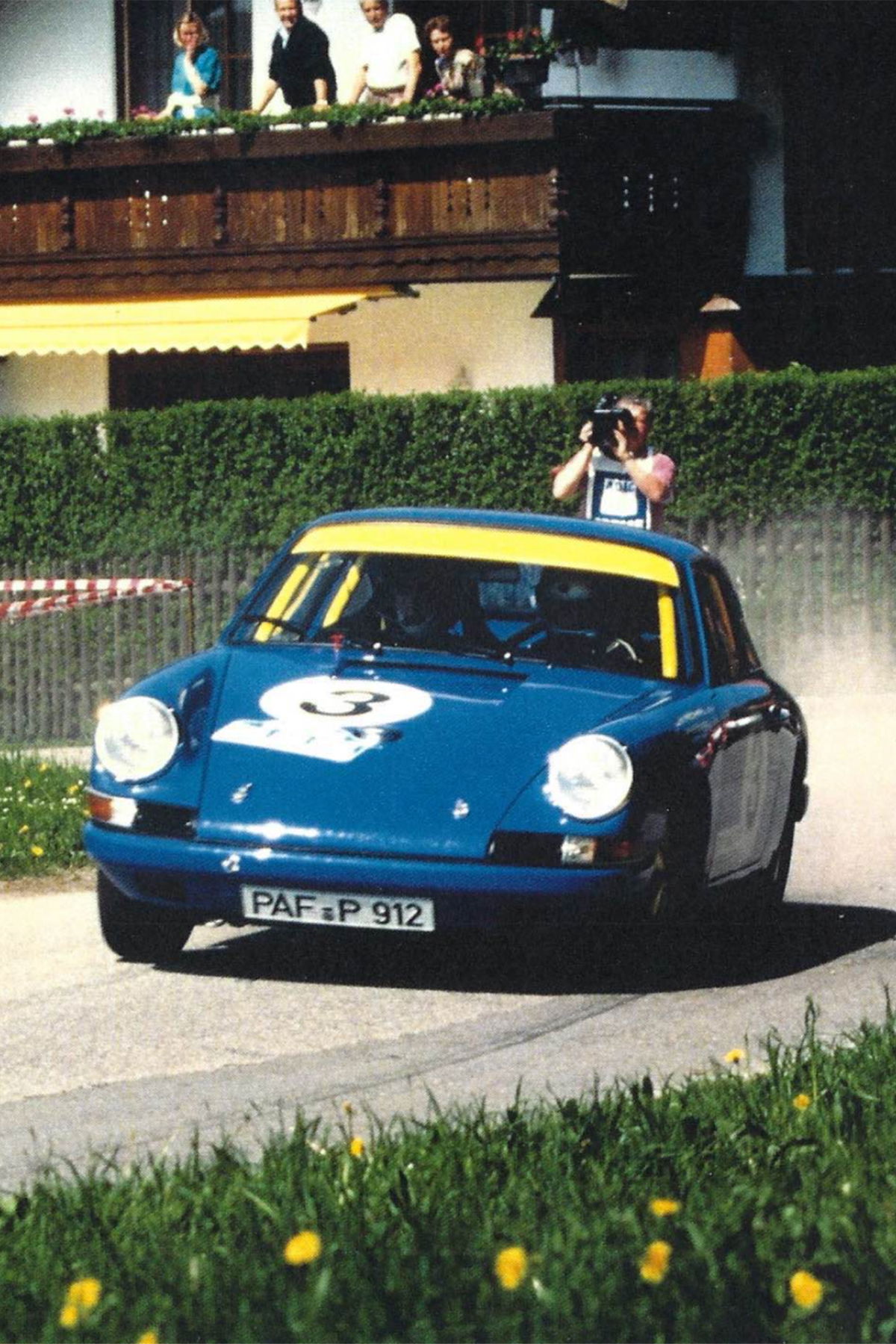 Copyright Pictures:
Vehicle: Markus Klimesch
Walter Röhrl Photo: Porsche AG
Historical extracts: provided by the owner
Text: Markus Klimesch
Pour consulter l'article original et complet, cliquez ici.
As I mentioned last week, 2016 was a very good year for bringing you a very high calibre of Porsche 911s in Total 911 magazine. Under a mantra of 'onwards and upwards', I've picked out five more models I'm intent on personally covering for you loyal readers in 2017. In reverse order, they are:
5) Porsche 964 Turbo 3.6
For me, the later 930 Turbo with G50 gearbox is one of the most enjoyable classic 911s to pilot. The 964 3.3 after that was merely a cosmetic upgrade for Porsche's Turbo, but the later 3.6-litre was a different beast entirely. It still lags behind the twin-turbocharged 993 in terms of values, but there's a reason Porsche wanted a second crack at the whip of the 964 Turbo. I'm betting this is going to become an all-time great, and a test drive will show if my money has been well placed.
4) Porsche 991.2 GTS
To be revealed early in 2017, The new 911 GTS will utilise a rendition of the new, turbocharged 9A2 flat six engine currently used for the Carrera and Carrera S models. Whether or not the new GTS coincides with a long-awaited Powerkit for the 991's second-generation remains to be seen, but what is guaranteed is a superb sportscar for those who don't want (or can't get!) a new 991 GT3. Speaking of which…
3) Porsche 991.2 GT3
The first generation's story was as spectacular as its spec: revving all the way to 9,000rpm, the car also stole headlines for incidents involving the odd fire and a worldwide recall. I've no doubt the Gen2 car, which has already been confirmed as naturally aspirated, will be just as scintillating to drive, though its redline will likely be more in line with the 991 GT3 RS's 8,600 maximum revs.
2) Porsche 911 2.0 SWB
With all the 2017 talk surrounding new tech on new cars, a revisit to where it all began with the short wheelbase 911 2.0-litre will remind us of the 911's more humble beginnings. Famed for its supposed snappy handling (a lengthening of the car's wheelbase in 1968 helping to alleviate that), the early cars are rocketing in value as they become automotive antiques. We'll get one on the road for you before they all disappear into collections.
1) Porsche 997 GT2 RS
2017 looks set to mark the return for a fearsome GT2 with the famous Rennsport moniker, but it was the 997 GT2 RS that started the legend. With 700Nm of torque going through the rear wheels only, this won't just be the best drive of the year for me, it'll likely be the most, well, interesting, too!
Which Porsche 911s would you like to see in Total 911 this year? Comment below or email [email protected]
Pour consulter l'article original et complet, cliquez ici.