Thanks to a fortunate set of circumstances, we get a sense of how a well-used Carrera GT performs in wintry surroundings. No traction control, no modes to choose from, and a fearsome reputation pushes steely drivers like our man here to treat the Carrera GT's inputs with some circumspection. It's claimed a few lives and clearly doesn't have the sort of supportive character that modern—even some of its contemporary—hypercars have. So when the elements aren't making life any easier, how does an experienced track driver engage with one of the most demanding cars ever sold to the public?
The spike of revs and an unmistakable scream (0:32) set the tone. Without a doubt, the urgency and directness of the drivetrain are a large part of what makes this car such a singular creation. Few road-going machine employ a clutch as famously difficult to interact with, and the way this motor revs—more racing car than road car—means gear changes are something which require a great deal of concentration. « Once I knack of it and found my pedal spacing, and the way the engine revs so quick, the heel-toeing is just bliss to someone like me, » says TheSUPERCARDRIVER's Charles Craven.
As the wheels search for grip and the motor spikes and screams, even driving the Carrera GT in a straightline is an engaging experience that requires full concentration. Trying to put the 605 horsepower down with such a responsive motor and the torque you'd expect from a 5.7-liter V10 isn't easy; every prod of the throttle is an event.
Because something like the 992's performance is much easier to access, the Carrera GT may not be quite as quick on a slippery country road, but who cares? With the sense of occasion and the ever-present threat of a trip off a hillside, this car is undeniably the more exciting. It requires constant attention, but few machines are as rewarding—provided the driver is gifted enough to handle it.
Pour consulter l'article original et complet, cliquez ici.
La Porsche 911 (Typ 991), c'est définitivement terminé.
La dernière 911 Speedster de ce type est sortie de chaîne de fabrication en cette fin de semaine et referme l'aventure de cette version 991 ouverte en 2011.
La sportive découverte biplace n'était pas seulement le dernier dérivé de la génération 991, il est également devenu le dernier modèle de la série à être fabriqué.
Ce Speedster 911 marque une nouvelle étape dans l'histoire de 911 qui laisse l'entière place à la version 992 arrivée sur le marché il y a un an.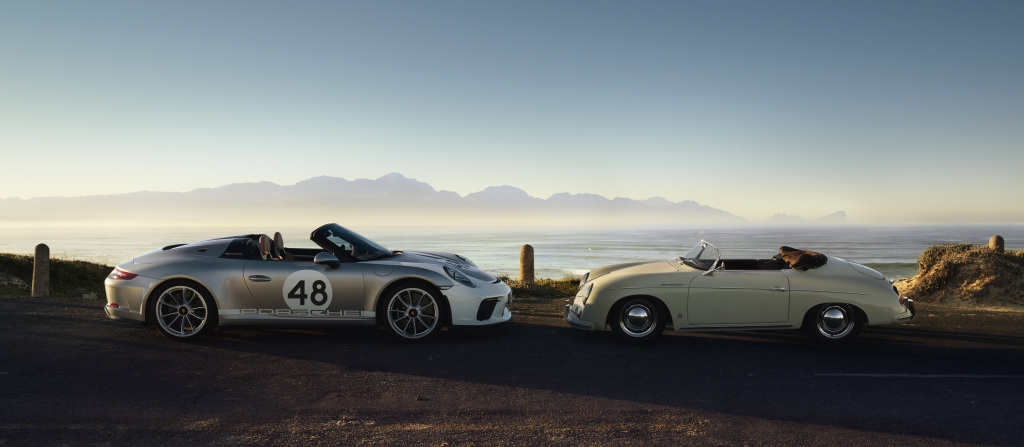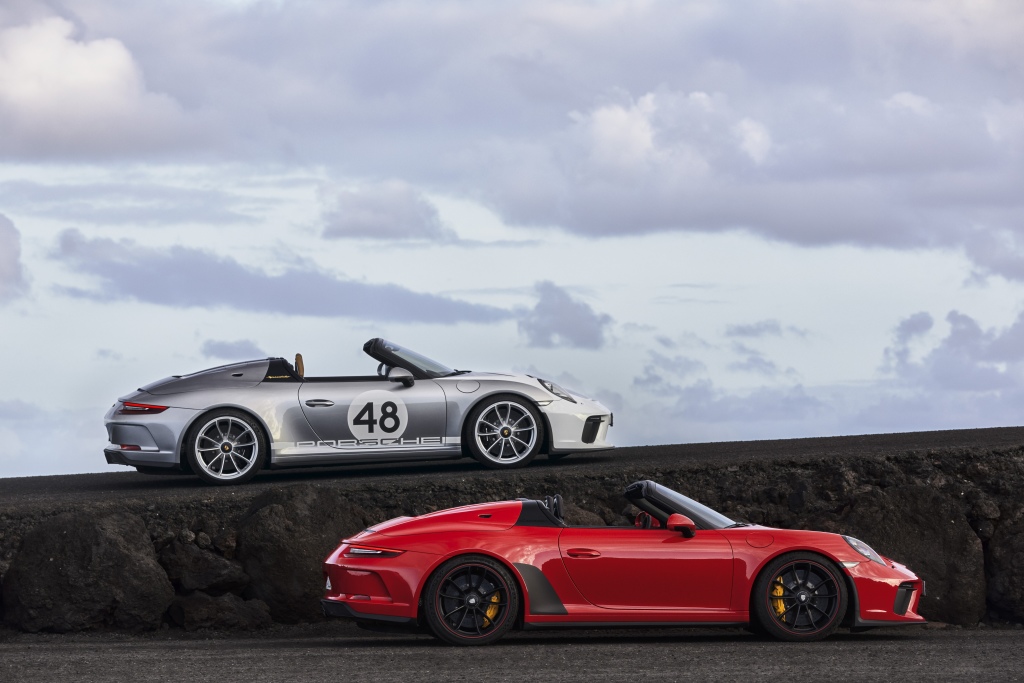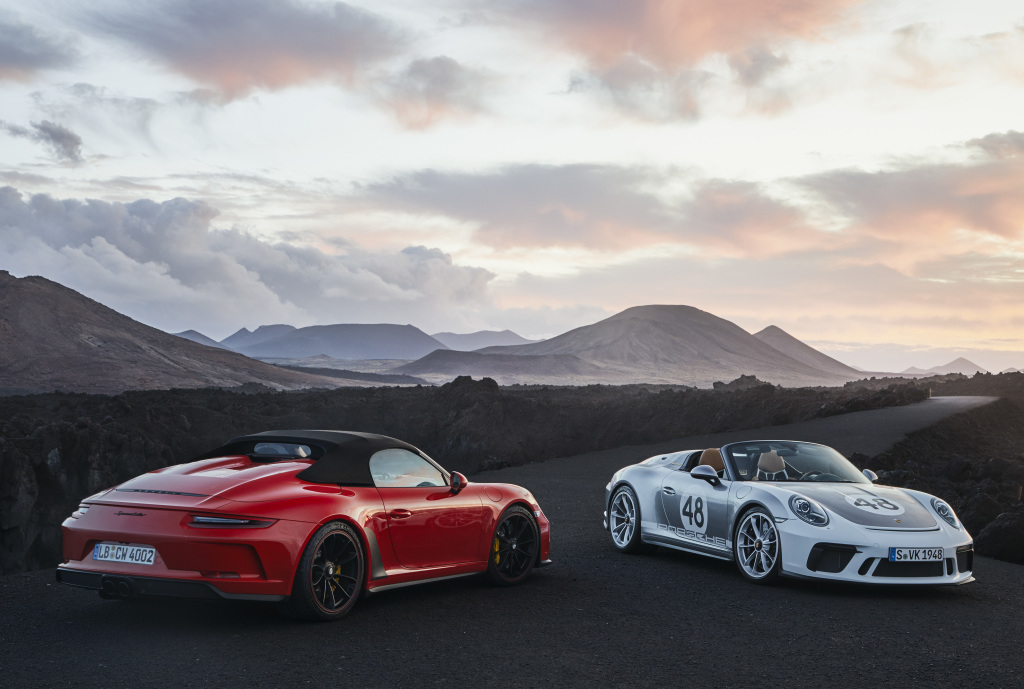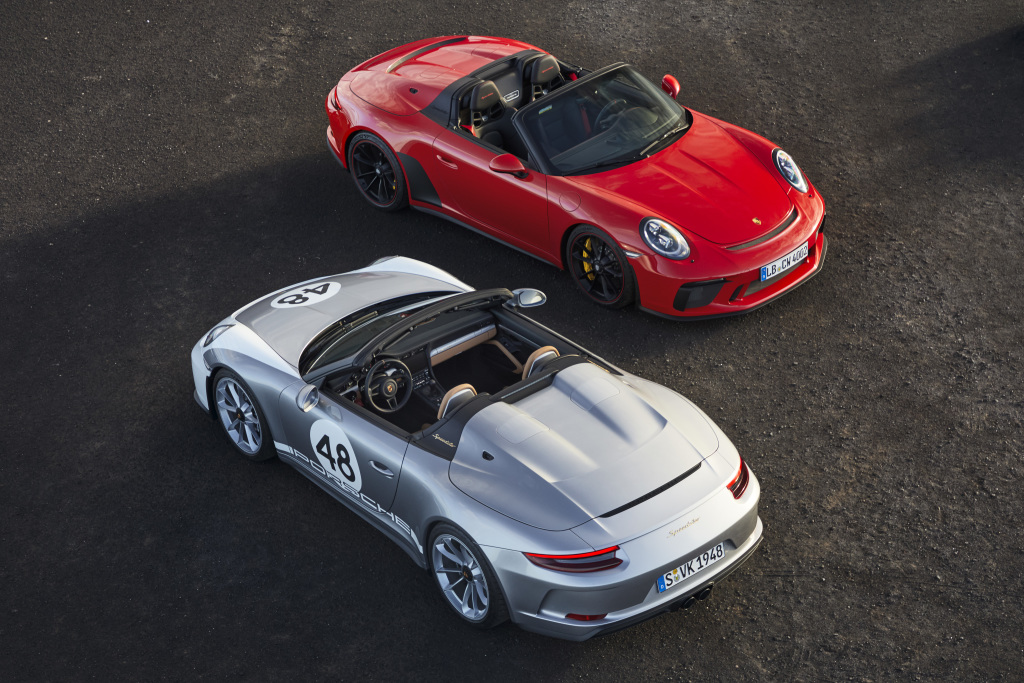 Un beau succès cette 991
Ce sont 1.948 exemplaires de la 911 Speedster( en référence à l'année de lancement de la 356) qui sont sortis de l'usine de Zuffenhausen, près de Stuttgart, le fief de la marque allemande.
En huit années, Porsche aura fabriqué quelques 233.540 unités de cette 911 Typ 991 soit une moyenne annuelle de 29.193 exemplaires.
Le mot officiel
Chez Porsche, Michael Steiner, la patron de la R&D a déclaré : «Porsche est synonyme de tradition et d'innovation. Cela ne se reflète nulle part plus clairement que dans le cœur de la marque, c'est à dire la 911.
La 911 a remplacé la 356 en 1963 et, durant les décennies qui ont suivi, notre modèle de moteur arrière est devenu une icône inégalée dans le monde des voitures de sport. La génération 991 en particulier a établi de nouveaux standards en termes de performances, de maniabilité, de sécurité et d'efficacité.
Cela me remplit de fierté, ainsi que d'un peu de tristesse, de devoir envoyer à la retraite cette version aboutie et racée. Pour ma part, je peux dire que la 991 m'a procuré un énorme plaisir durant toutes ces années. »
Des photos de la dernière 911 Speedster fabriquée cette semaine à Zuffenhausen, le berceau de la 911.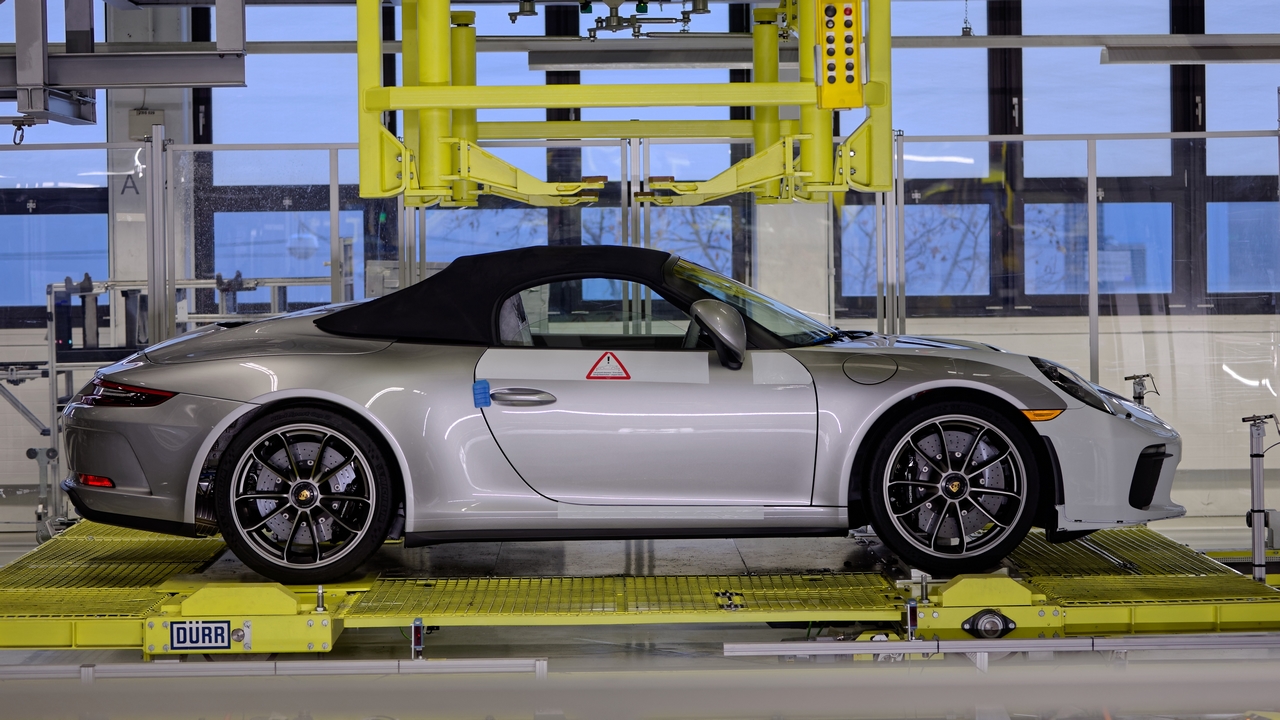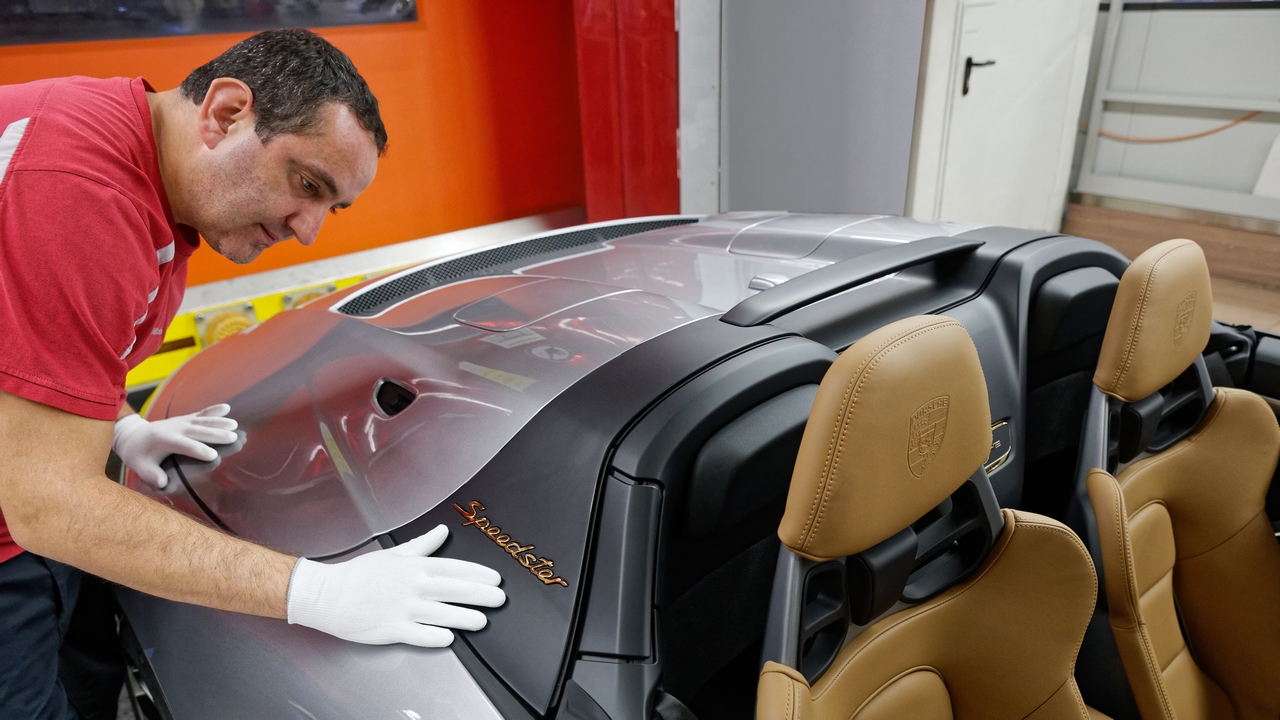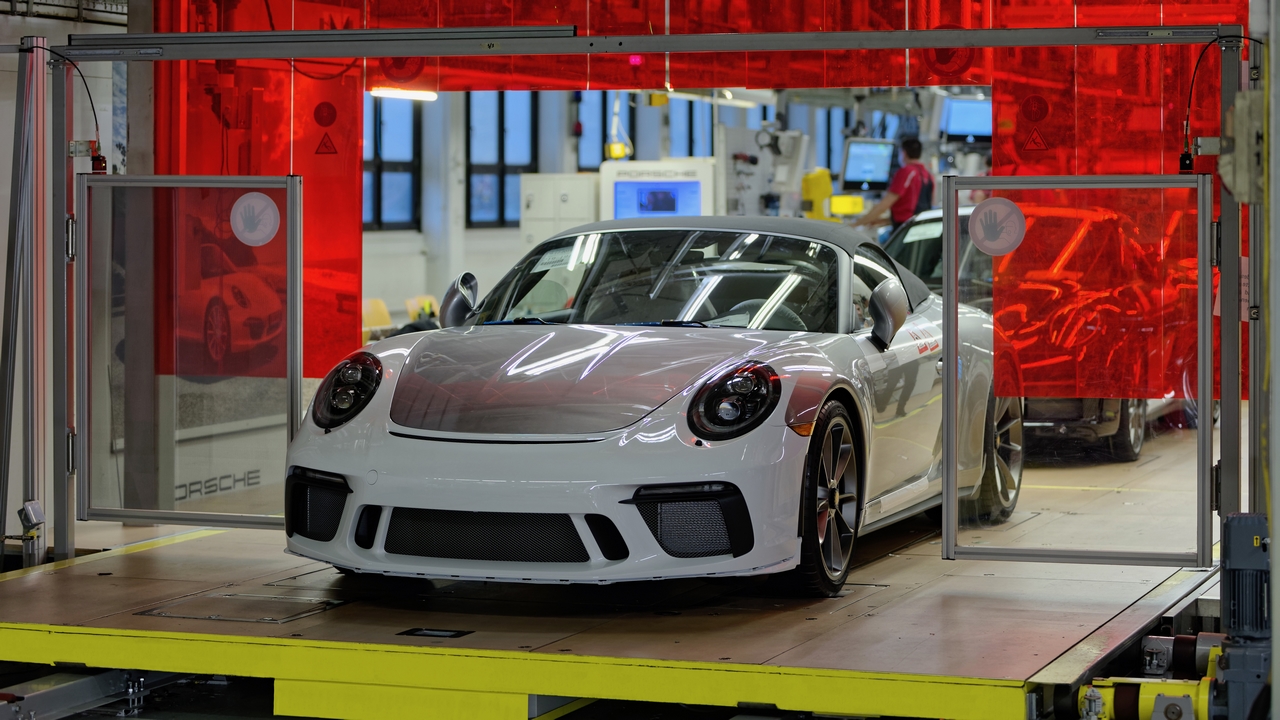 Pour le plaisir de la redécouverte de la 911 Typ 991, des images officielles d'une version normale en livrée noire avec intérieur en cuir beige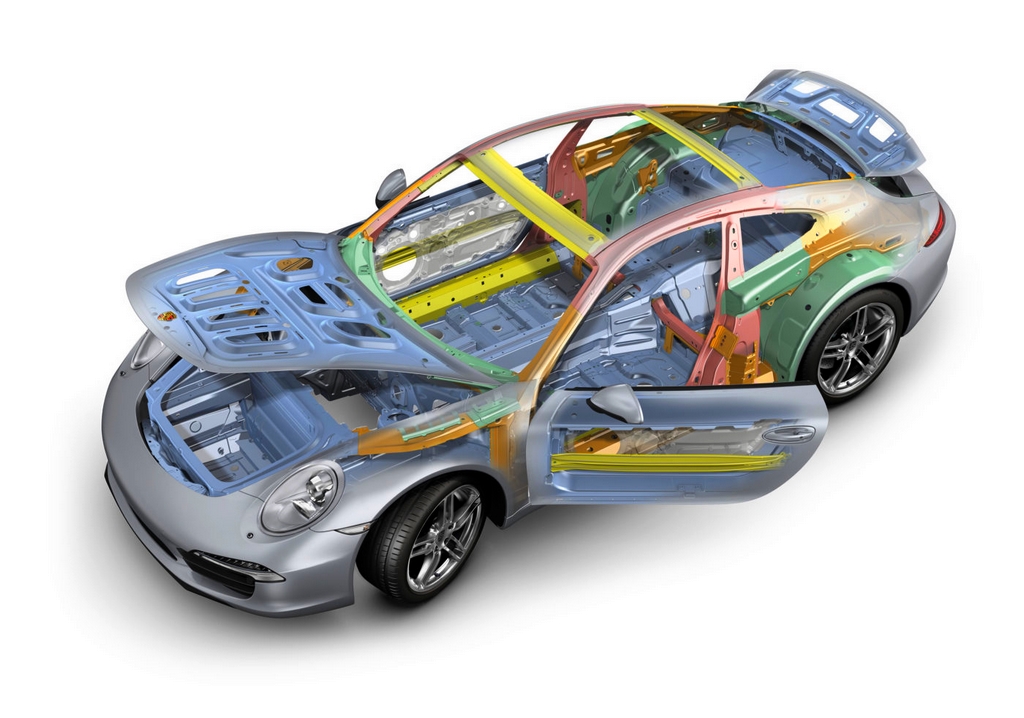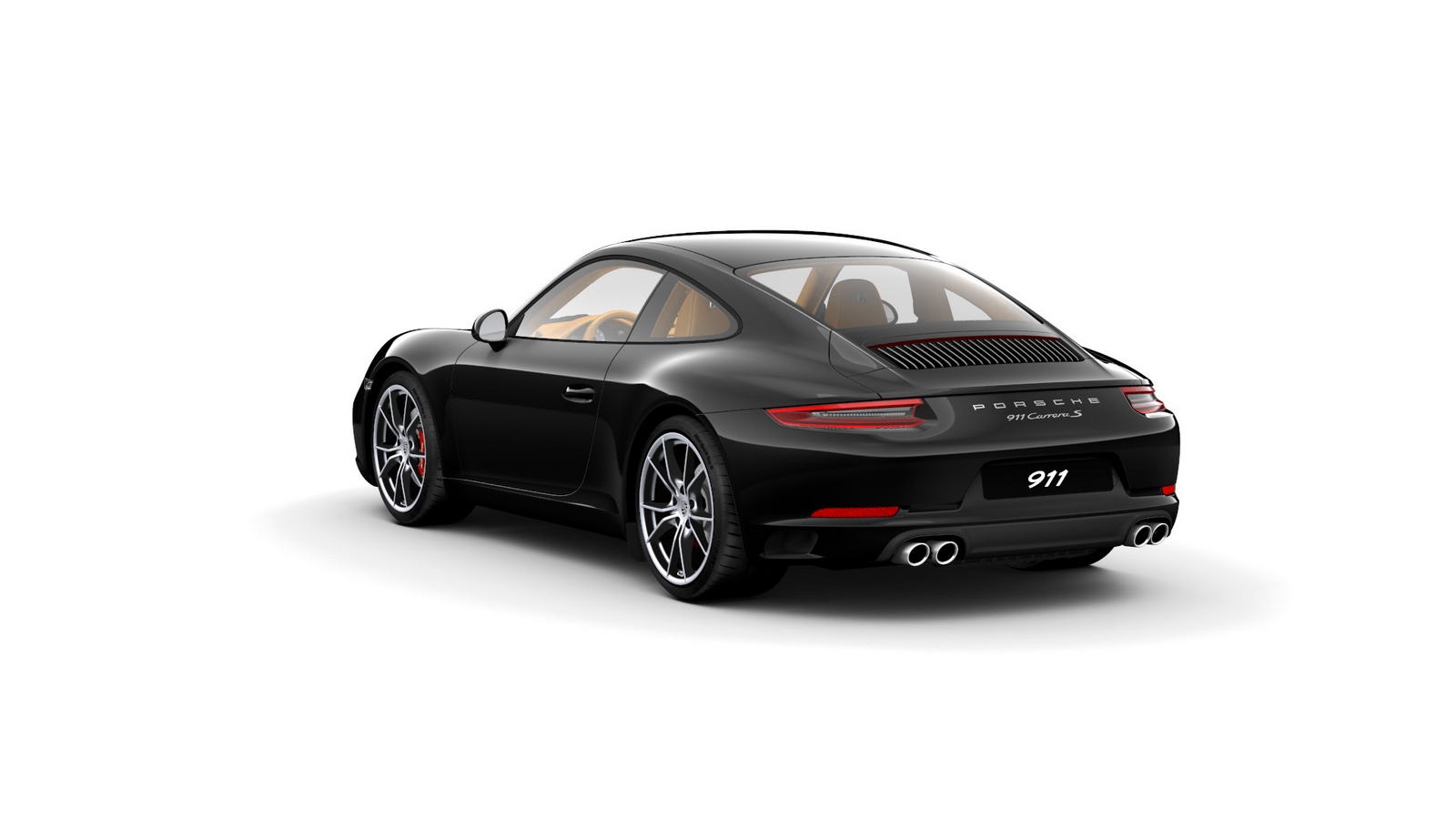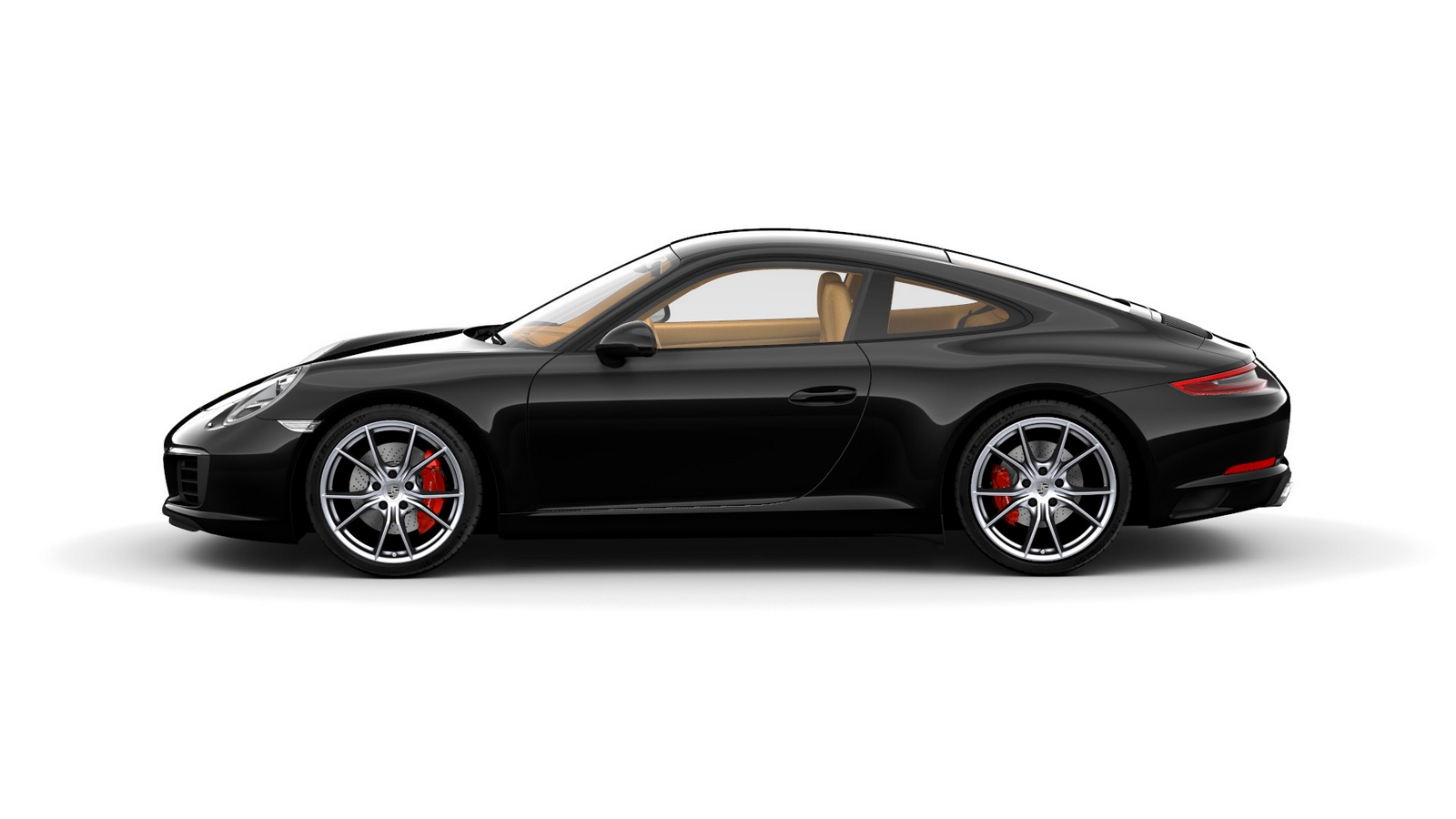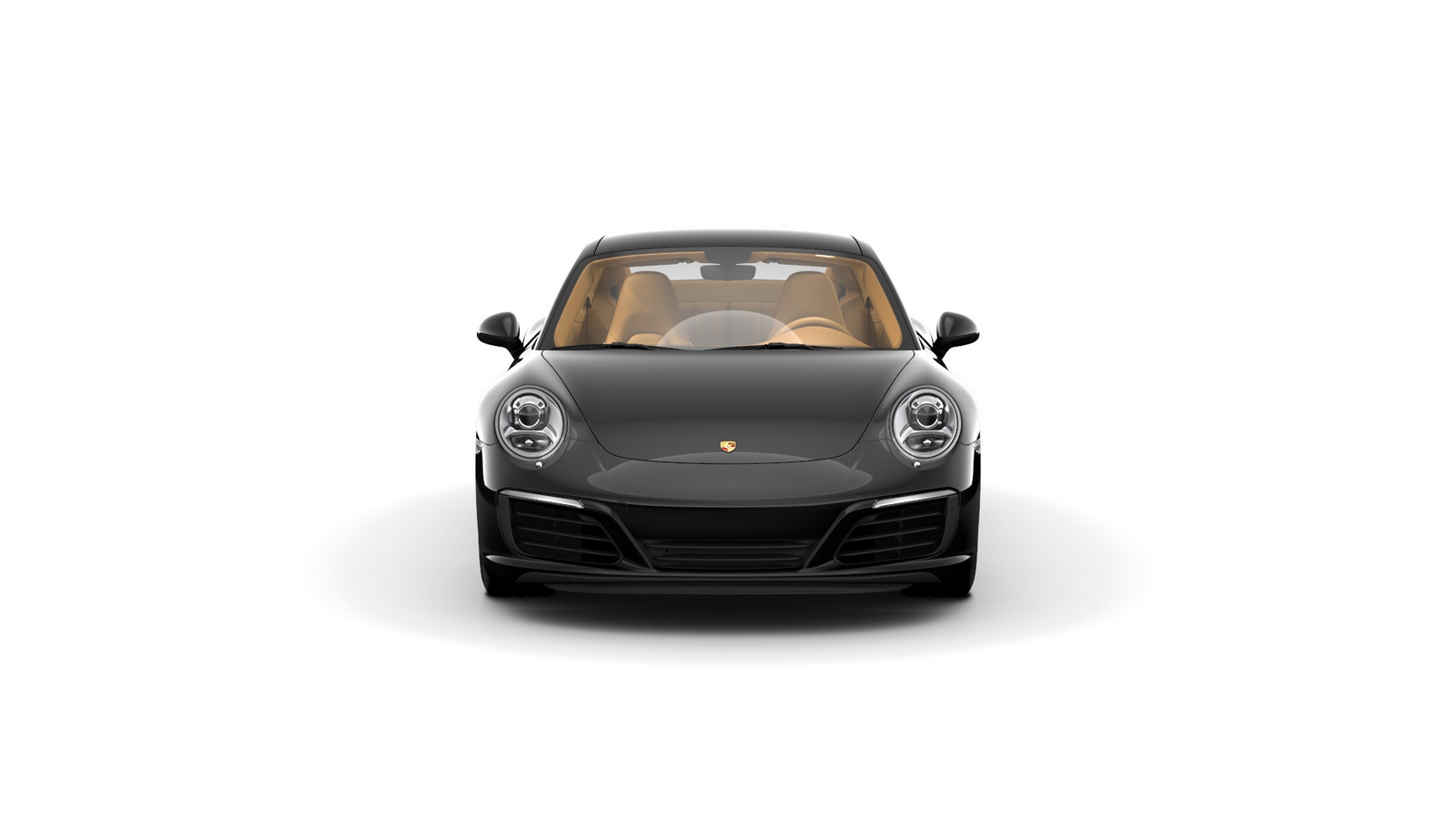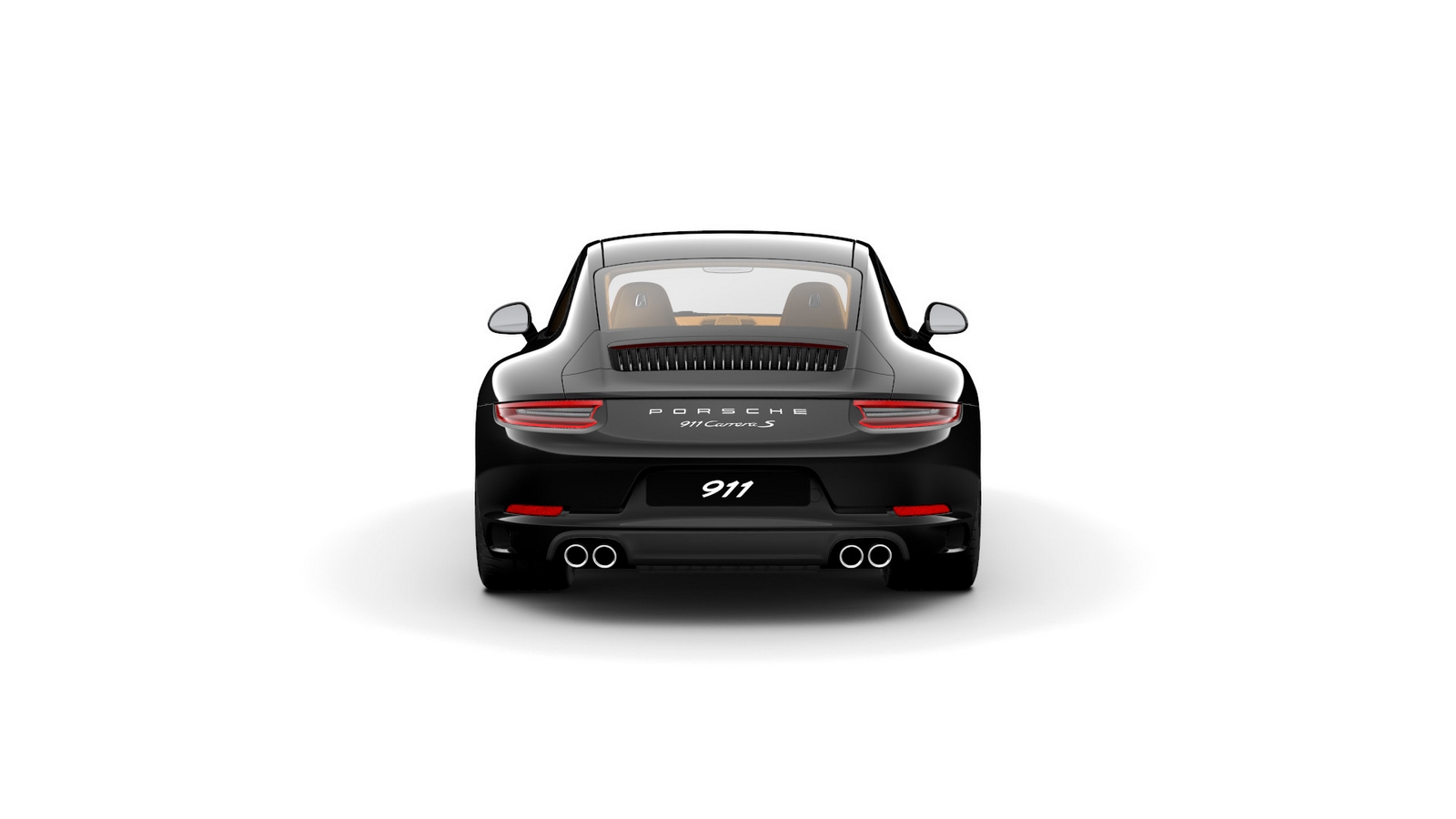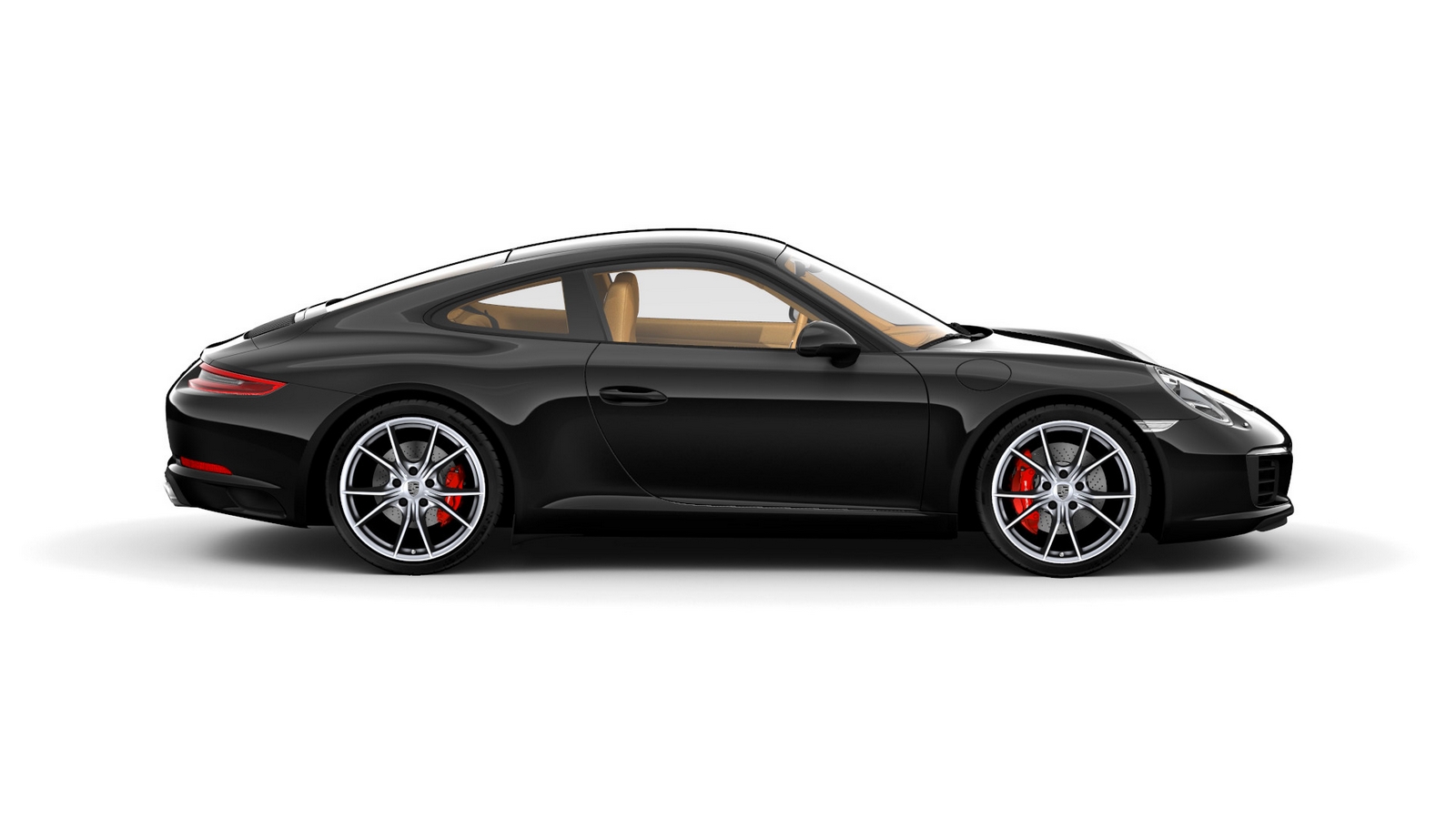 Quelques modèles qui ont marqué 8 années de vie
De cette Porsche 911 Typ 991, on gardera à l'esprit quelques belles versions comme la Targa, la « Personally built by 5 Million Porsche Fans », la « 50 Years Edition », la GTS Club Coupe avec « Ducktail », la Martini Racing, la Carrera GTS Coupe « Rennsport Reunion », la R, la R « Tribute to Steve McQueen », la 911 « One million », la GT2 RS 700 ch, la GT3 Touring Package et la GT3 RS.
Ceci sans oublier les nombreuses versions produites dans le cadre d'une série limitée ou pour remettre en avant le modèle sur certains marchés.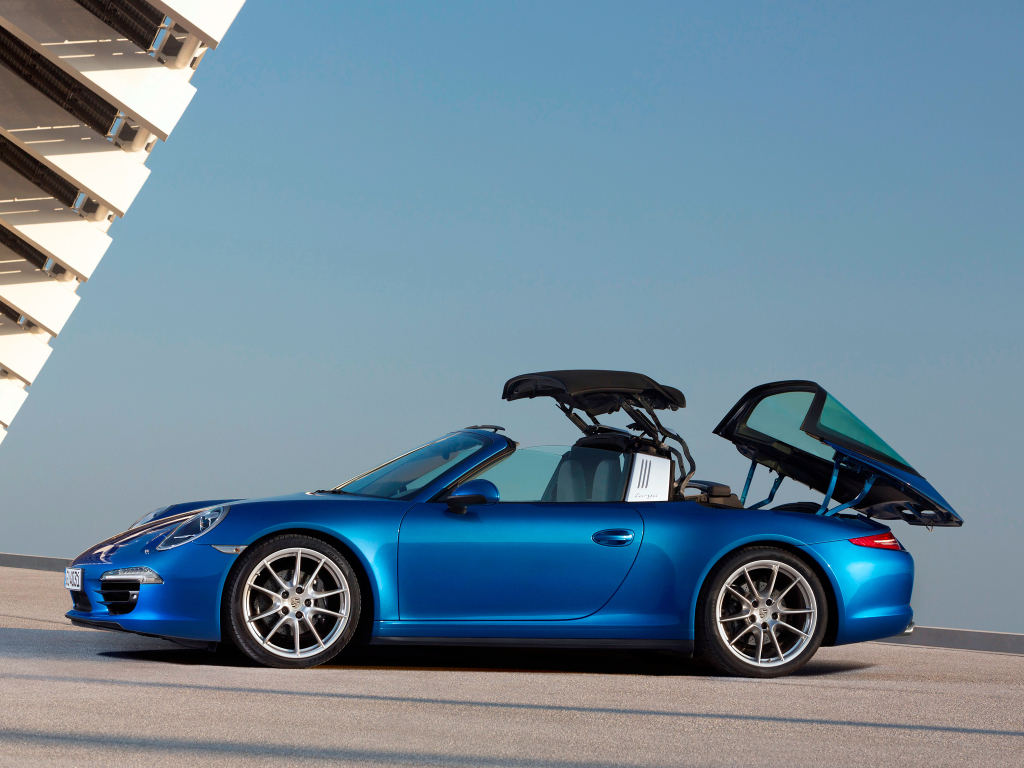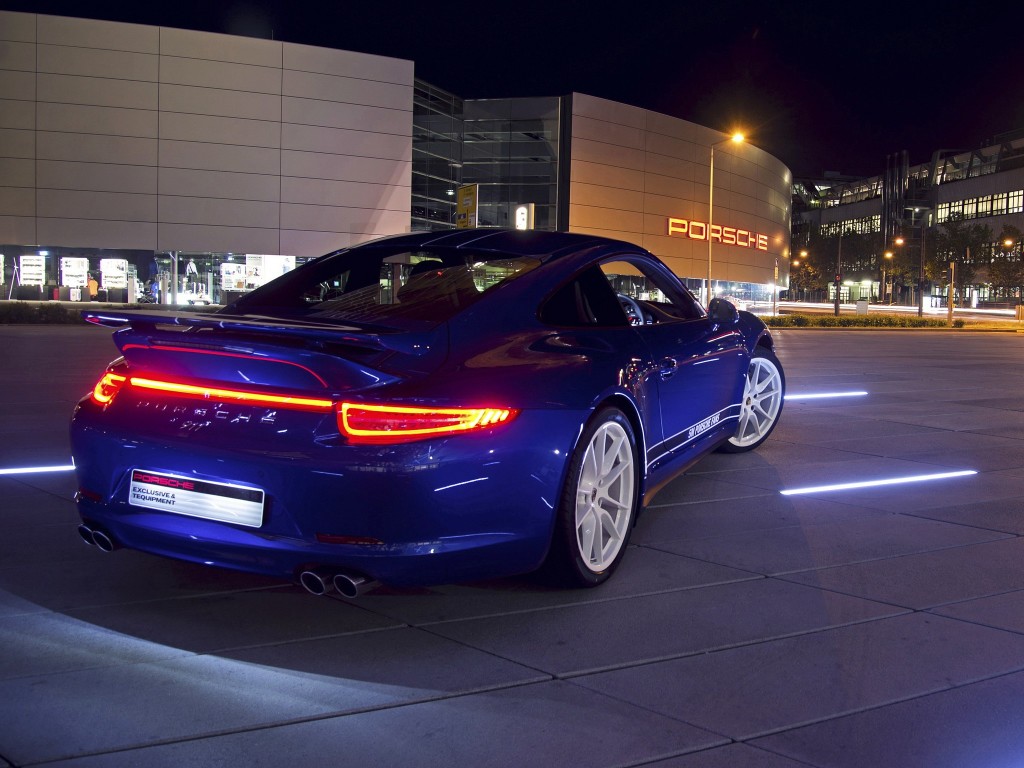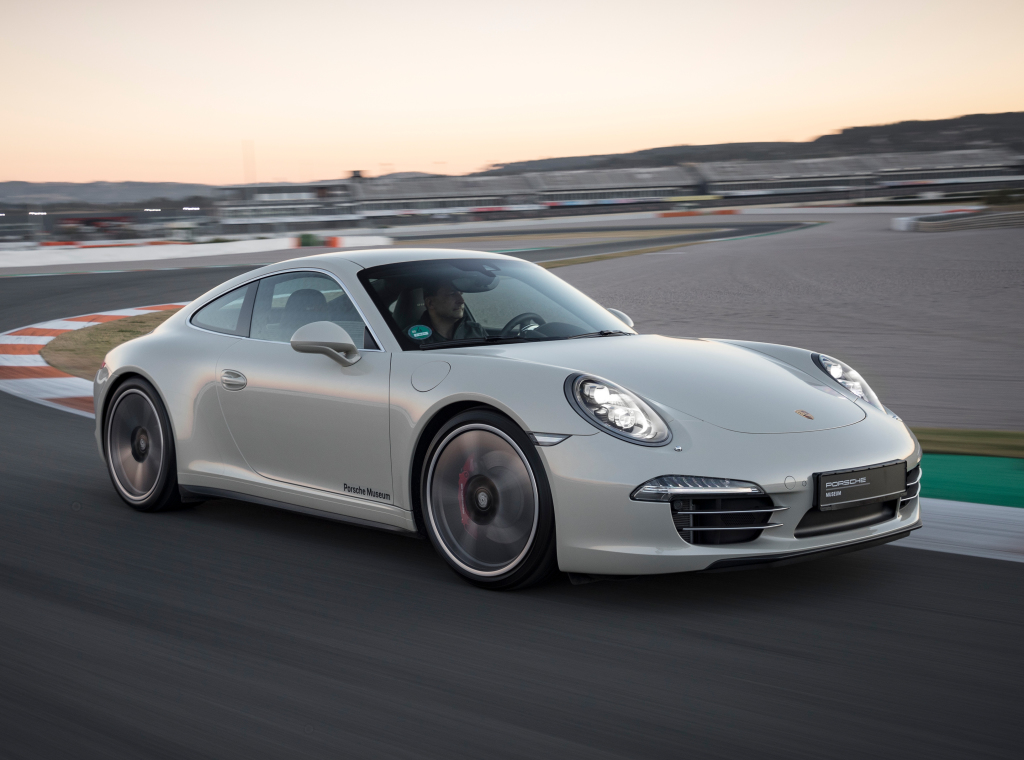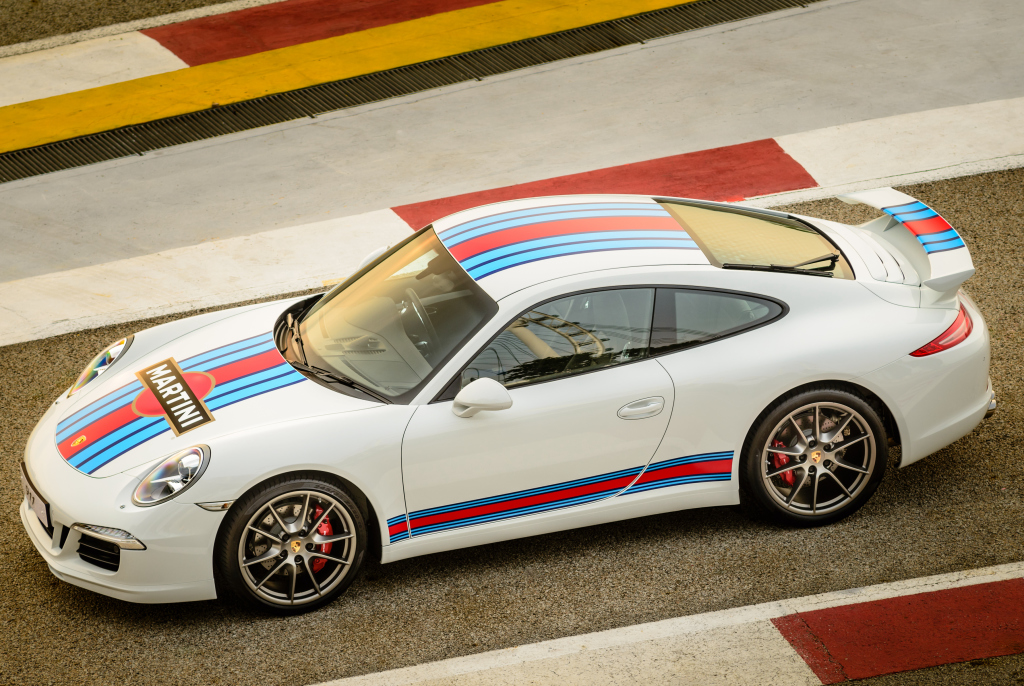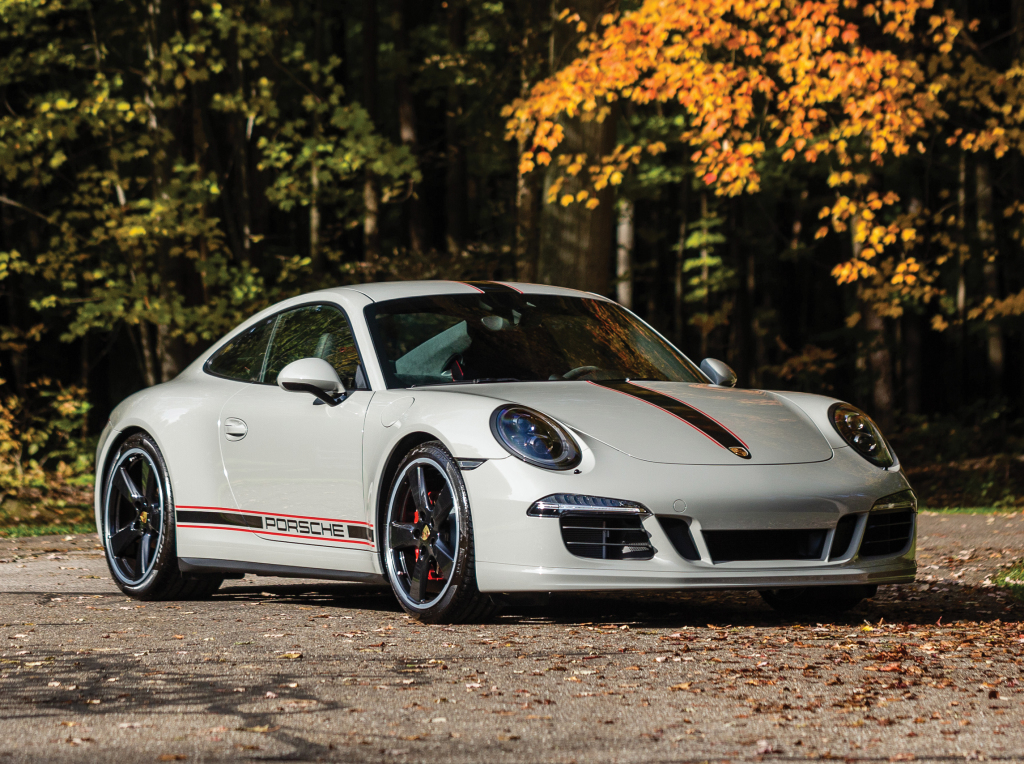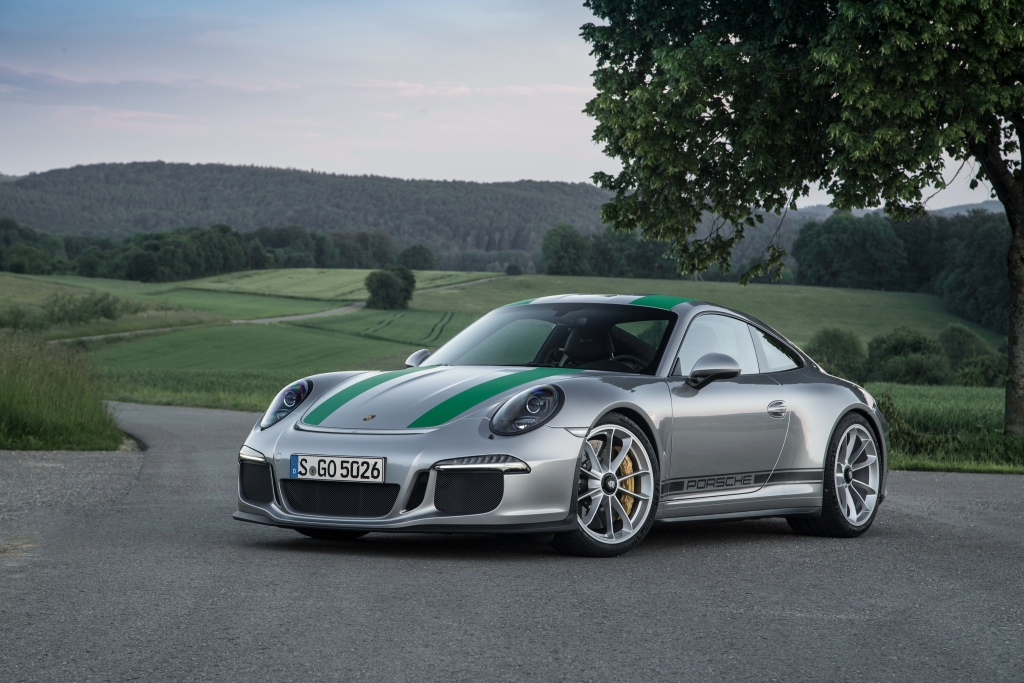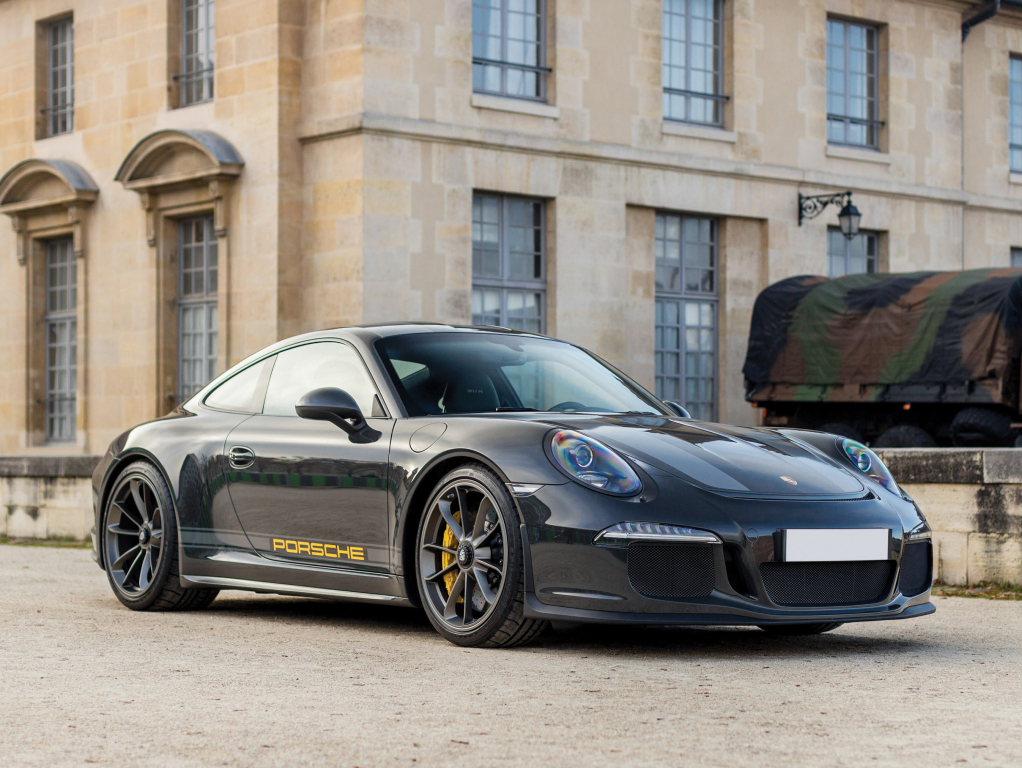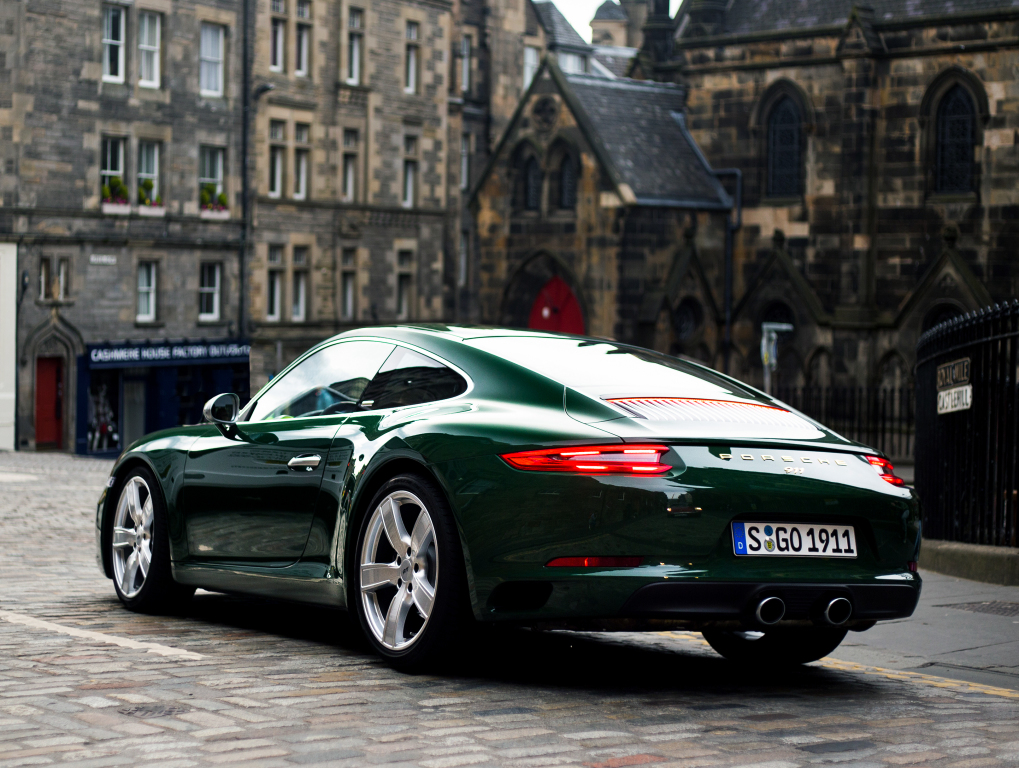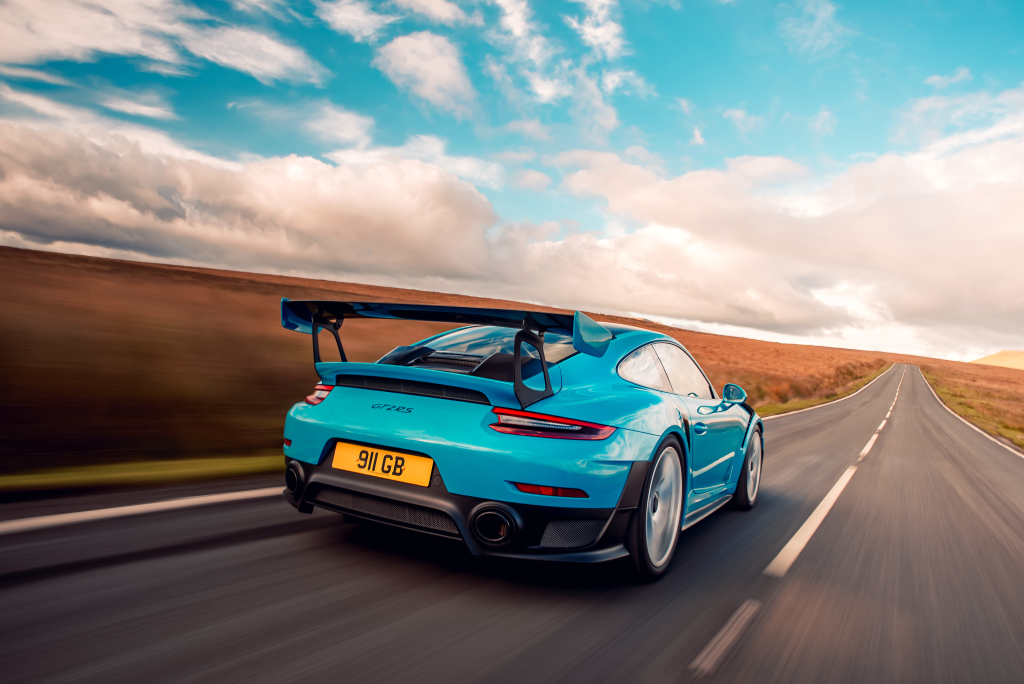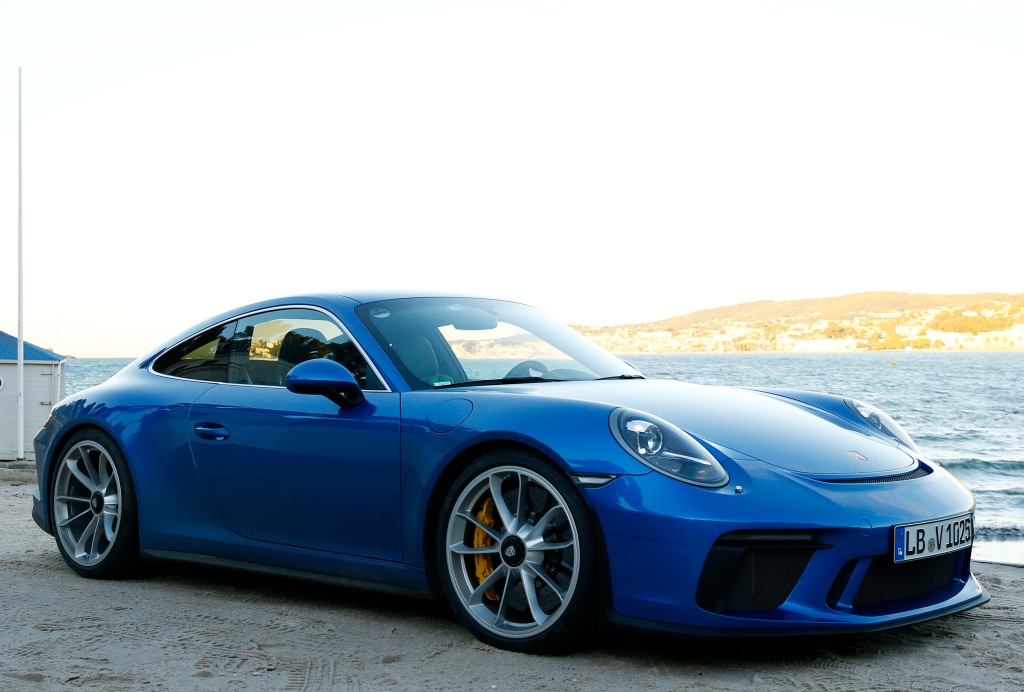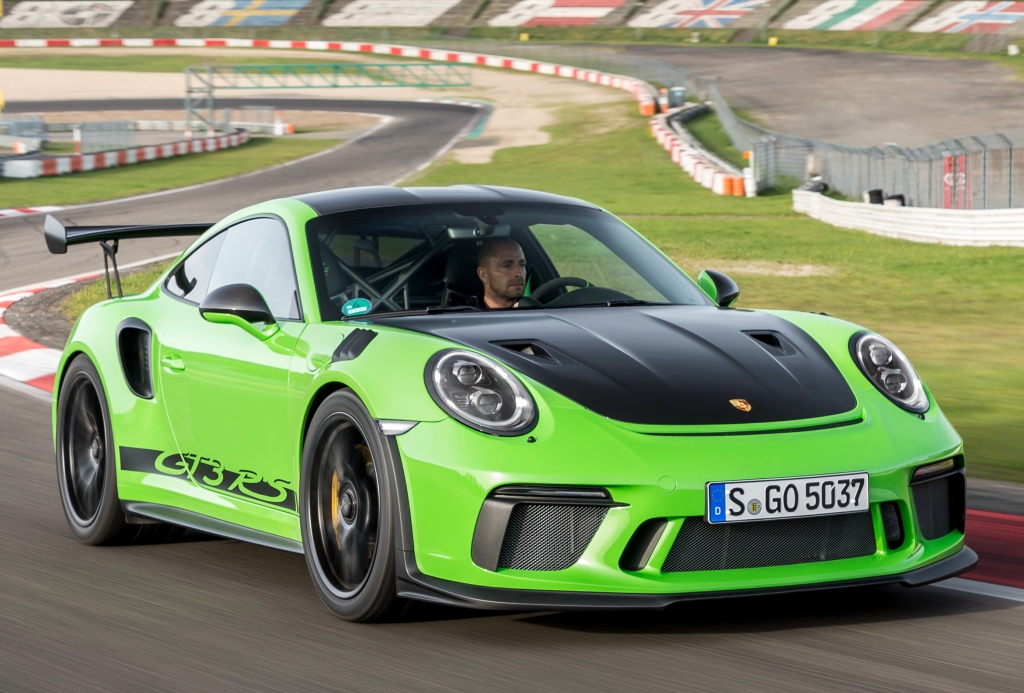 Bref retour vidéo sur la Porsche 911 et évolution entre 1963 et 2011, année du lancement de la 991.
Une belle version de la 911 tire donc sa révérence en cette fin d'année 2019
Toute la place est désormais donnée à la 992 dont nous devrions découvrir plusieurs versions et évolutions durant l'année 2020.
Pour consulter l'article original et complet, cliquez ici.
When supercars suffer such immense depreciation the moment they leave the dealer's lot, the shrewd enthusiast has to wonder if buying new is a smart way to go. The clever collector takes into consideration the unfortunate drop in price cars in this range suffer almost immediately, then find that which will suit their tastes, budget, and intent. These two « grand tourers » boast similar numbers and cost roughly the same, but their characters and the experiences they offer are remarkably different, and require a deeper look to determine which is the better buy.
There are some—a few—machines which straddle the fence between outright supercar and usable sports car. The Porsche 991.1 Turbo S is one of those, and it's obviously the friendlier, more approachable, and more practical of the two featured here. But it's the exploitable performance and capability in every department which make this Turbo S such a formidable machine—and possibly the faster car in real-world conditions.
Four-wheel drive, 553 lb-ft from 2,900 rpm, and the sort of stability that encourages one to push over damp backroads like few supercars do. Perhaps that's why the Turbo S is often, as possibly unfairly, relegated to a position of hyper-capable sportscar. To some, the status of supercar is reserved for things that are wilder, unwieldy, and a little slinkier than a 911—even one of the most capable 911s around.
The most approachable of the McLaren lineup is still very much a hardened sports car for a weekend drive. True, the 570GT has a decent trunk and a livable cabin, but it's still a slightly strenuous event every time it's taken out. With 570 horsepower powering the rear wheels alone, the driver must be aware of the conditions. That said, the traction is immense, but it still lacks the everyday usability as the Turbo over crowned and cambered roads.
What the 570GT might lack in all-weather performance, it makes up for in exotic appeal. The low scuttle, the futuristic interior, compact packaging, and the sharky nose all lend a sense of occasion that the Porsche doesn't have. It's a matter of whether it's the heart or the intellect which signs the check.
For me, and this isn't my Porsche bias speaking, I'll take the Turbo S. Good manners, exploitable performance, cheaper servicing, and the ability to decimate just about everything over backroads beat exotic looks and a greater sense of occasion—but to each their own.
Pour consulter l'article original et complet, cliquez ici.
La Porsche Carrera GT reste encore une supercar à l'ancienne… Pas de boite robotisée, un V10 tiré de la course qui respire naturellement (Atmo) à 8000 trs sans la moindre assistance électrique. Un poids contenu à moins d1T4000. Et le minimum syndical d'assistances, ABS et un antipatinage 100% déconnectable. Un truc de pilote… Eh bien […]
Pour consulter l'article original et complet, cliquez ici.
Chez Porsche quand on décidait d'homologuer une caisse de course par un modèle de route, c'était souvent sans véritable compromis… Oui, j'emploie le passé car aujourd'hui, les GT3 et GT2 se pavanent dans le luxe. Mais jusqu'à la 993, quand tu signais pour une GT2, fallait être capable de sacrifier toute notion de confort pour […]
Pour consulter l'article original et complet, cliquez ici.