A few months ago in Bangkok, I had the opportunity to visit RWB Thailand by Autohaus. Unfortunately, my stay in the city was super short and I didn't have the time to meet the founder personally. I spent at least 3 hours on the place, enjoyed the perfect combination of the architecture and the unique cars around the building.
RWB (RAUH-Welt Begriff) is a Porsche tuner based in Japan, founded by Akira Nakai, who combines Japanese and Euro tuning elements, creating the distinct RWB style for Porsche chassis. Starting off as a small countryside body-shop in Chiba-Ken, RAUH-Welt 911's are now a common sight on both the streets and racing circuits of Japan.
Autohaus RWB Thailand was founded by Chin Kanitpong, in 2011. The building was designed by VaSLab in 2011 and the construction was completed in 2012. The project was inspired by the art of body tuning by Nakai-san, while the place is considered one of the best architectural-automotive sights of the country.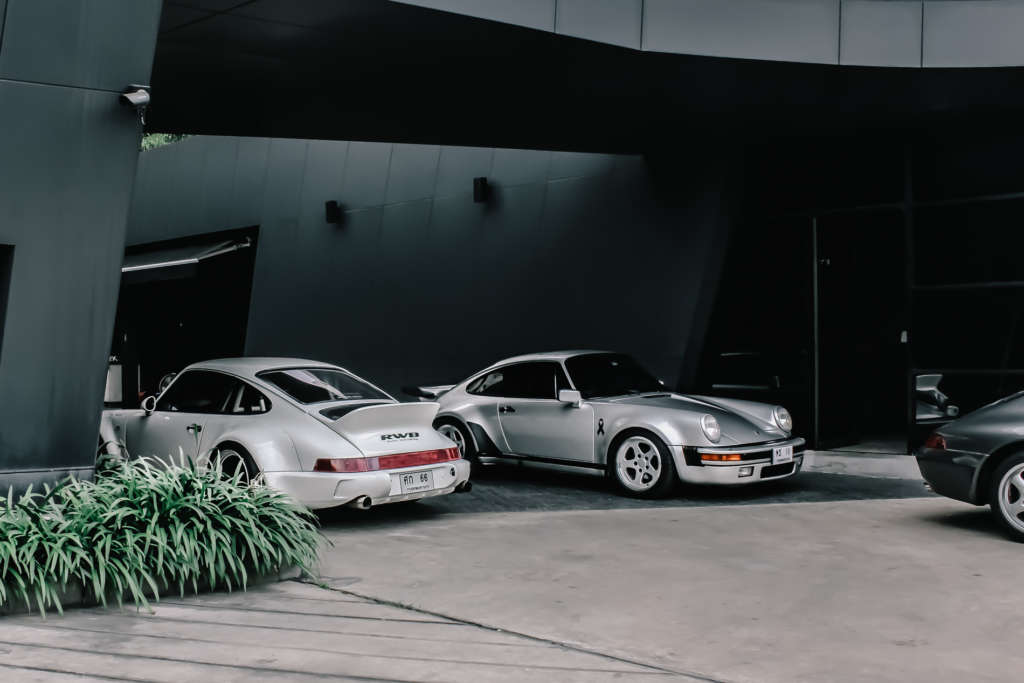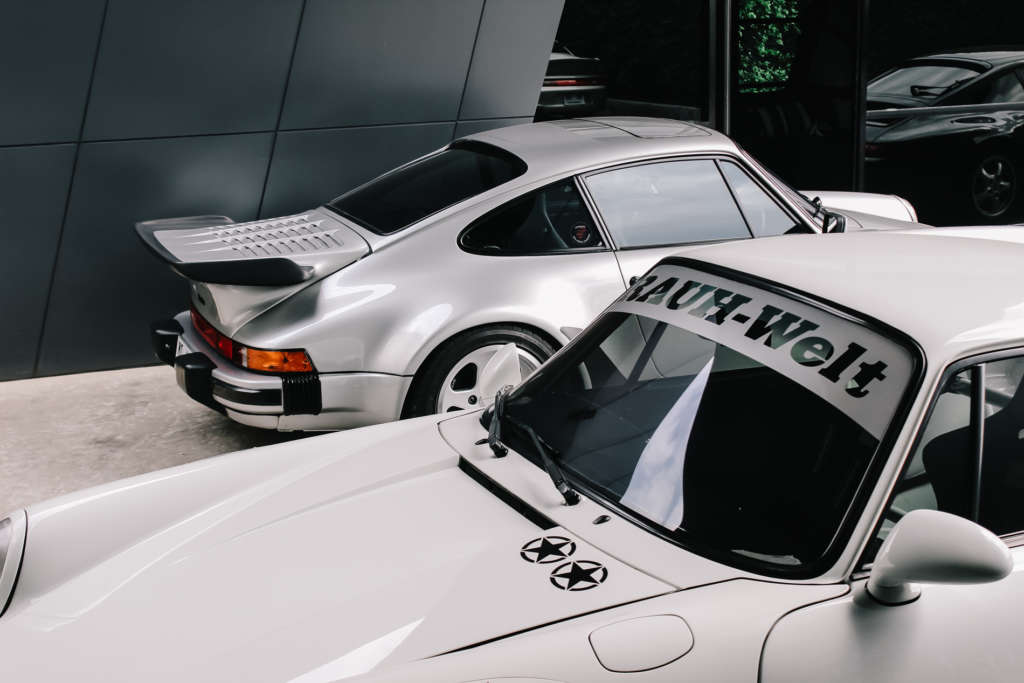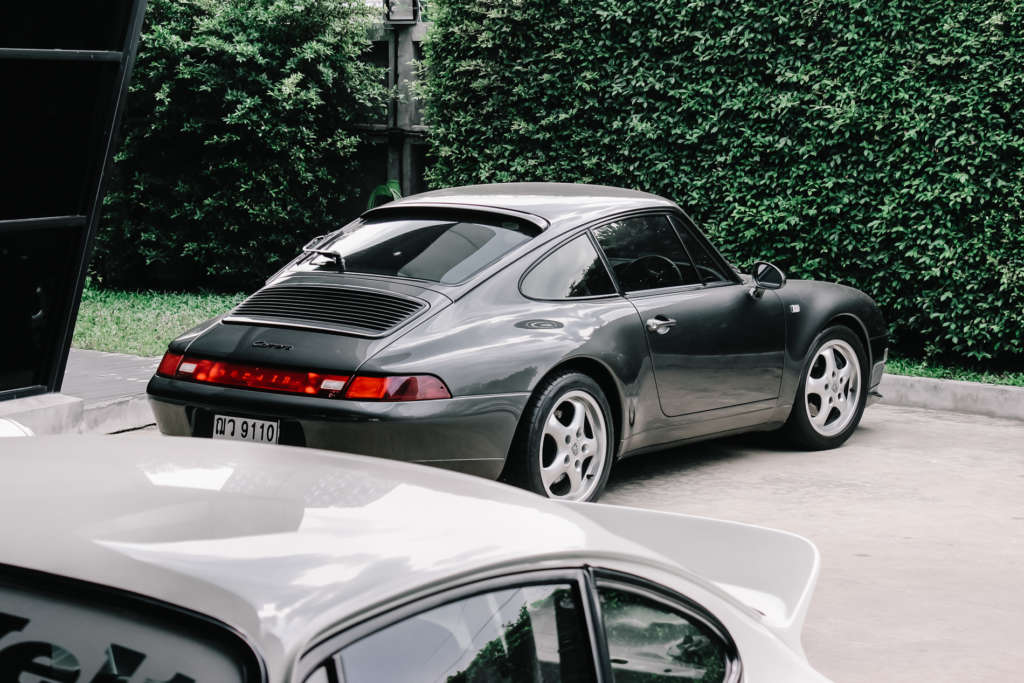 Right now, we are capable of building 911s from a ground up, both RWBs and not RWBs projects. Chin Kanitpong, Founder of Autohaus RWB Thailand
What inspired you to start RWB Thailand?
After my first RWB in Thailand, I just wanted to share "the widebody work" from the master, Akira Nakai.
I read on the website that per customer only one RWB can be ordered – Why only make one RWB Porsche per customer? Why not more?
That's not really true. There are customers who own more than one RWB. However, each one must be built and customised by Nakai-san one at a time.
What differentiates RWB Thailand from the rest of the distributors?
Right now, we are capable of building 911s from a ground up, both RWBs and not RWBs projects. Our chief mechanic is a good engine builder and also has experience with automotive electrical systems. However, we can only focus on one or two cars built at a time, just want to take time on each build to make sure it's done perfectly.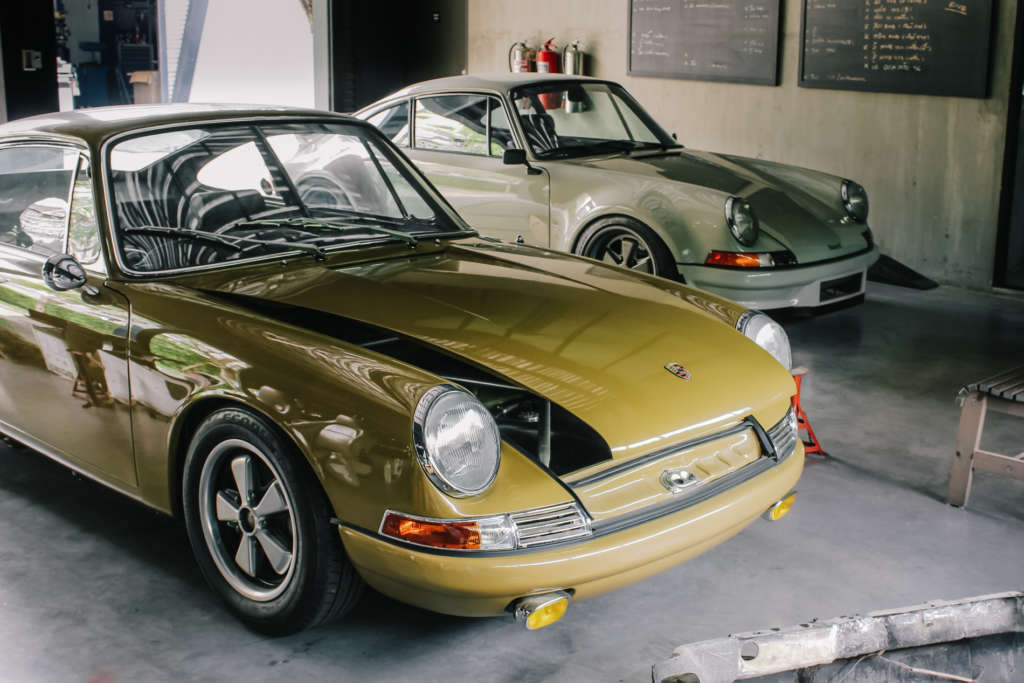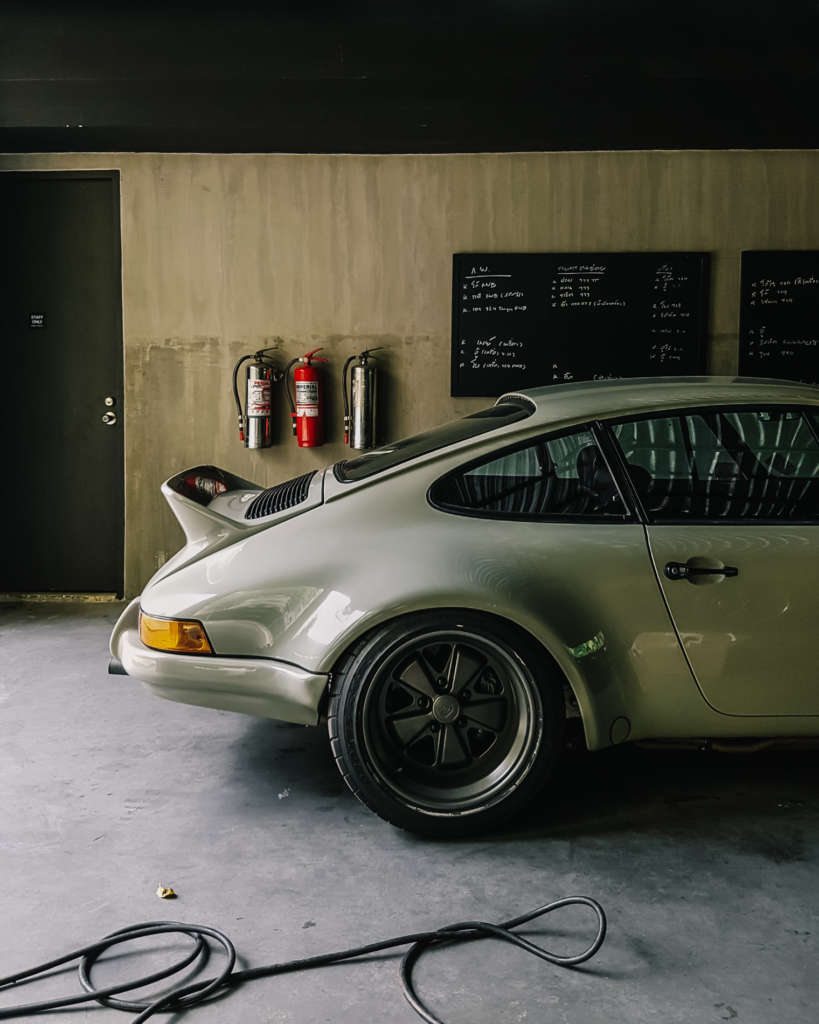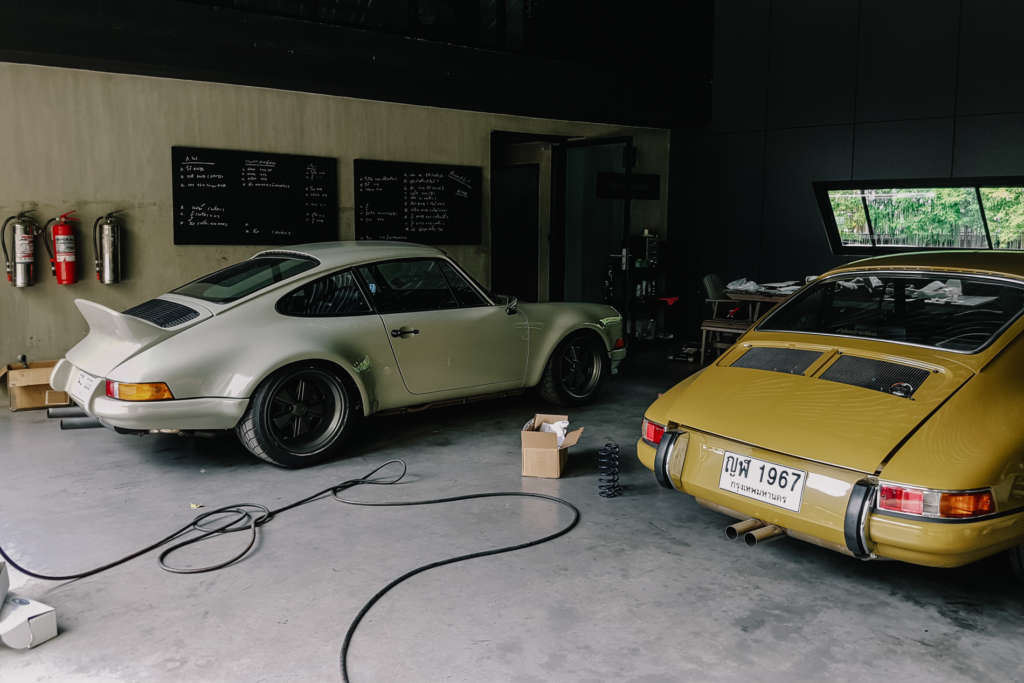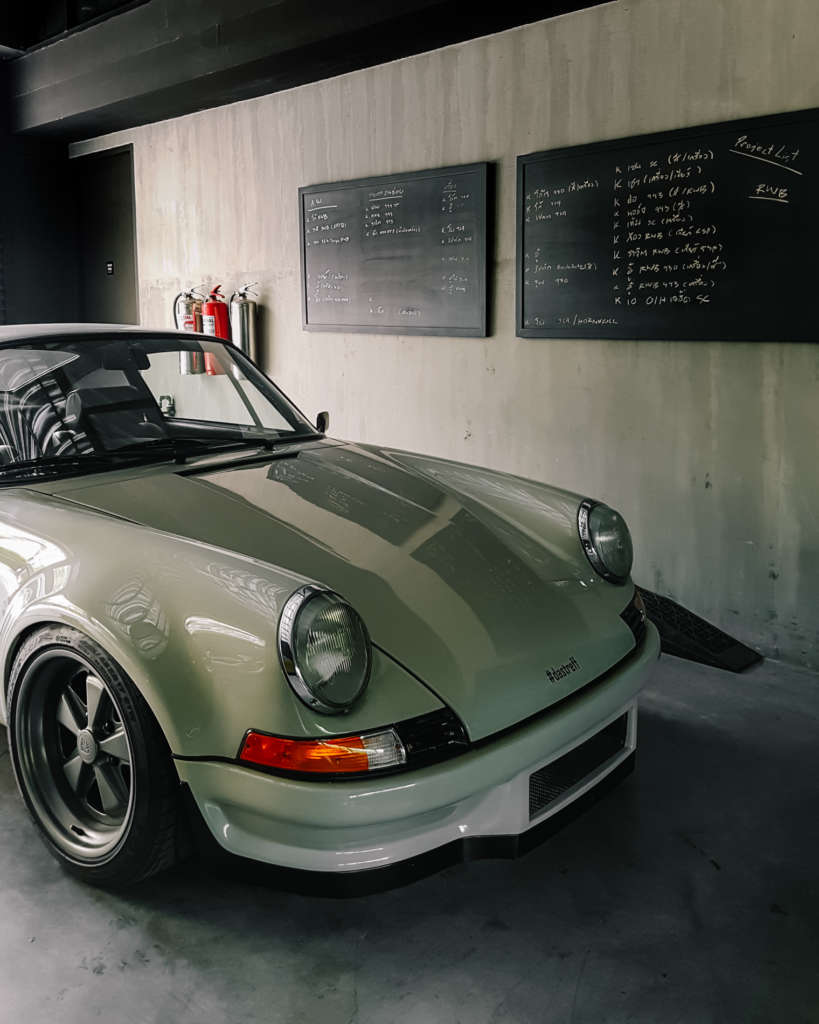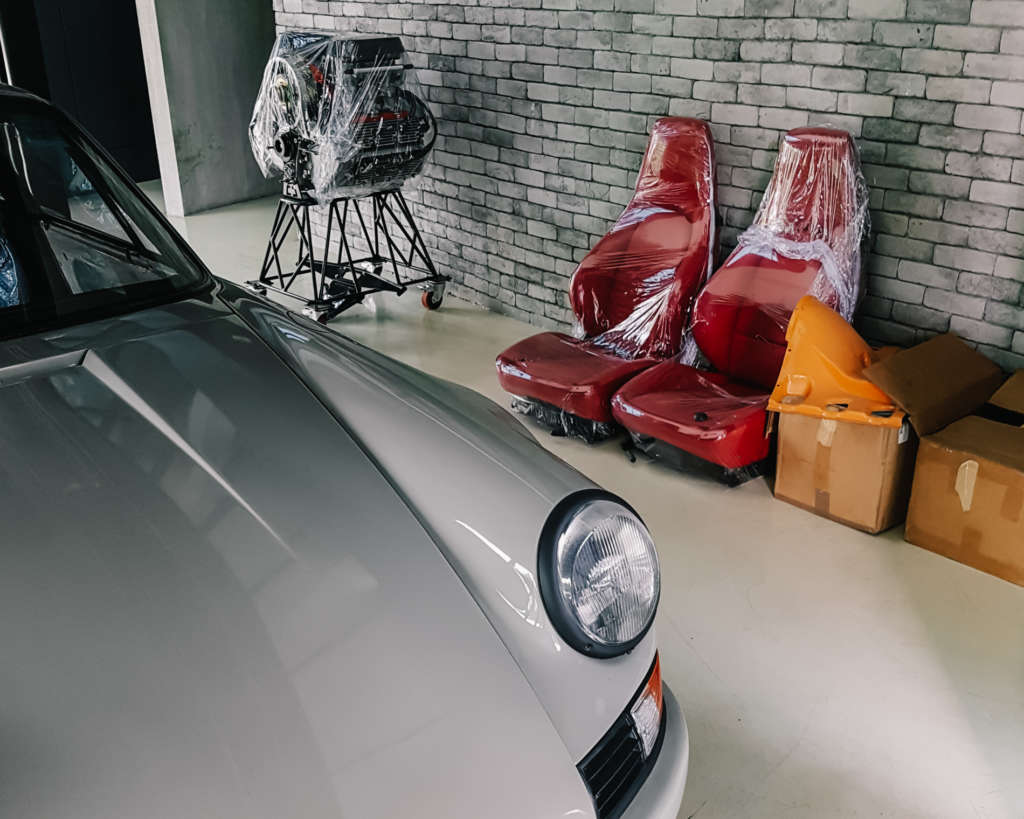 I saw that you do a lot of restoration as well, is this your primary business over modifying the cars?
No, restoration is not our primary business. I would say engine rebuilding is our main expertise.
What was the first car that you modified in Thailand?
Ten years ago, my mechanic and I started off with building a VW Golf MK1 race car. It has 2.0 16V ITBs coupled Quaife racing transmission.
What modifications you're capable of making on the Porsches? Is it only exterior, or interior as well?
We can pretty much do a complete car. Bodywork and paint are done by our affiliated shop close by. For the interior, we have upholstery teams to come in and work on the car, all other mechanical and technical are done by our mechanics.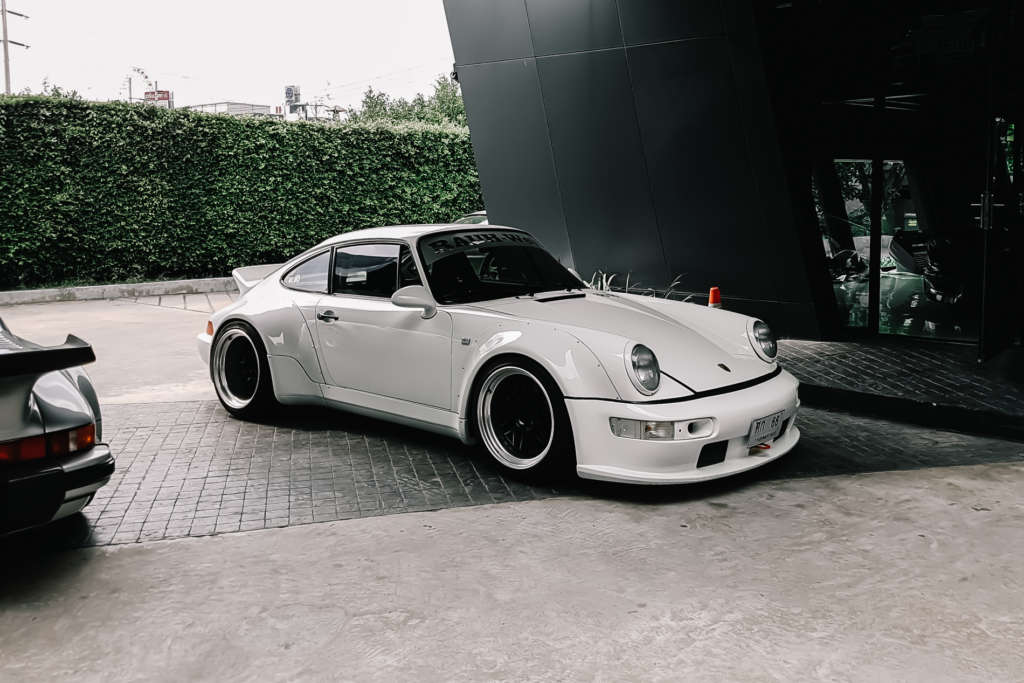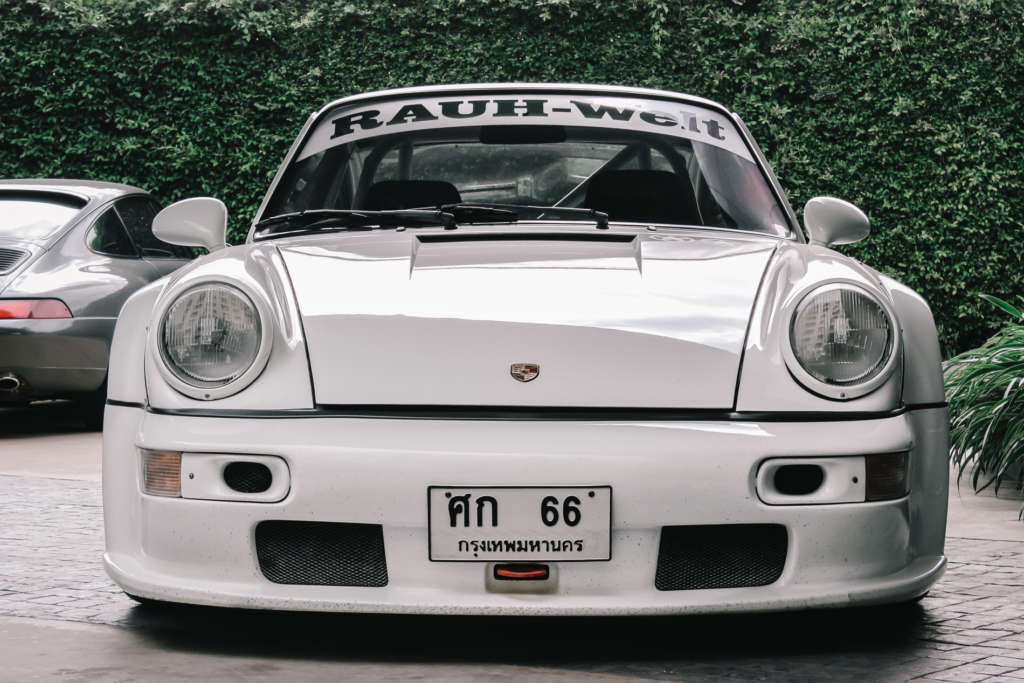 RWB Porsches: It's just a matter of personal preference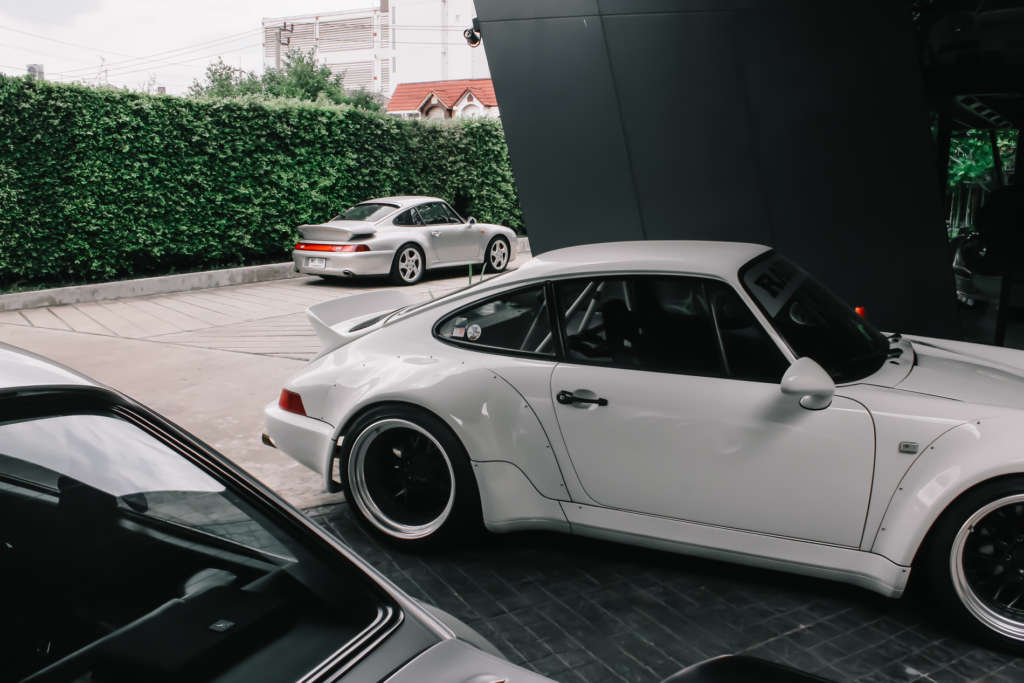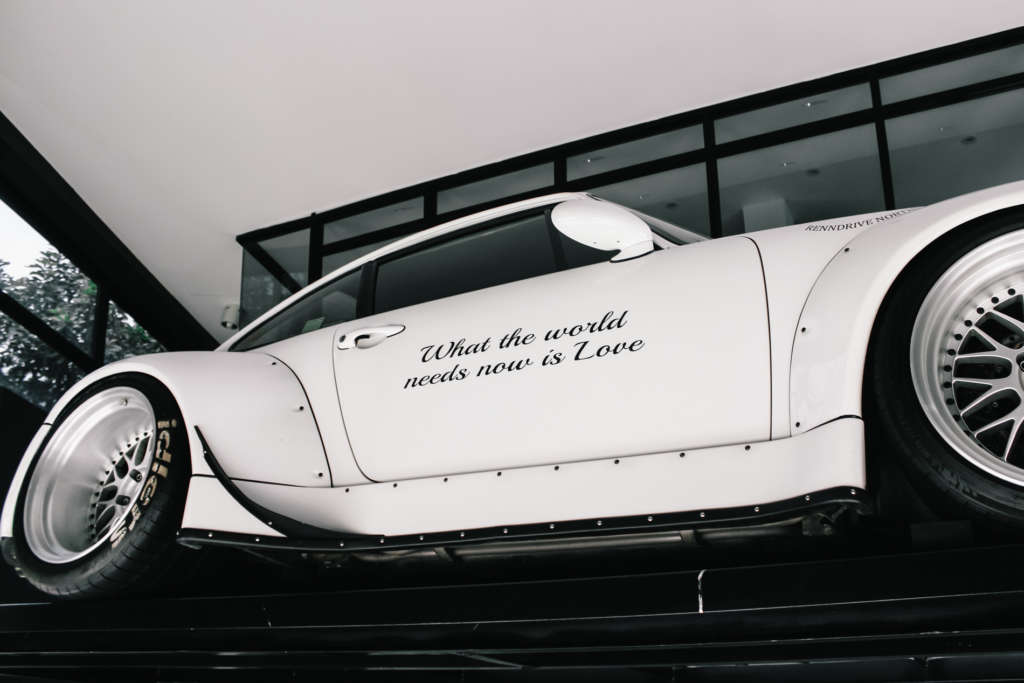 Which are the more memorable cars that you have come across in your years at RWB?
That would be our first 964 engine rebuild. It was for my 964 RWB. Internally, we built it to factory spec but added PMO six throttles kit with Motec engine management system, the car achieved 310 hp and ran flawlessly for years.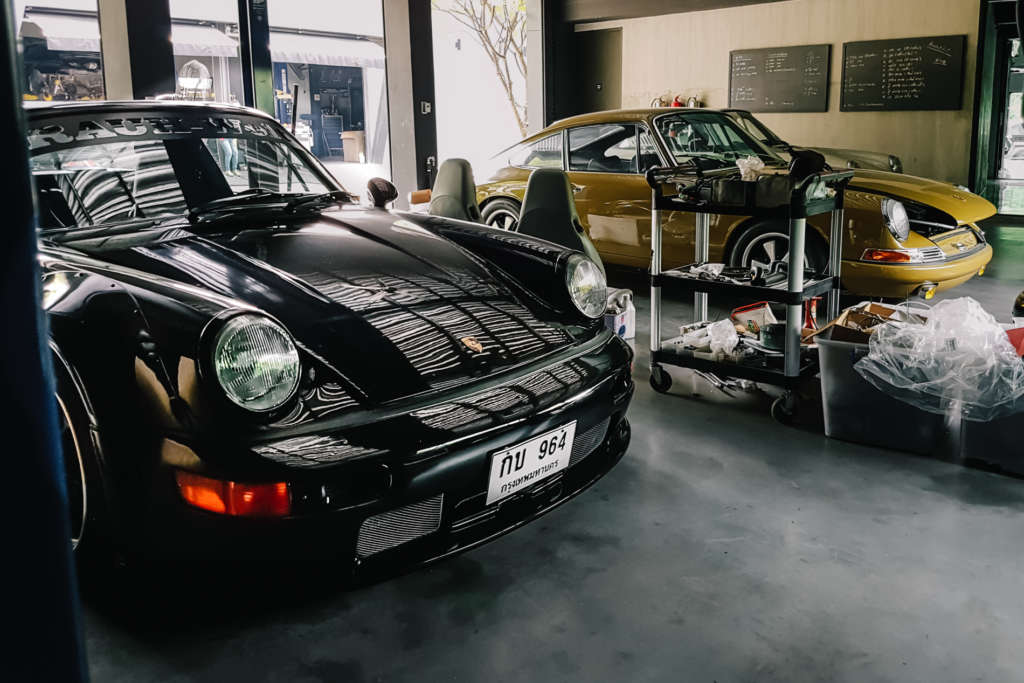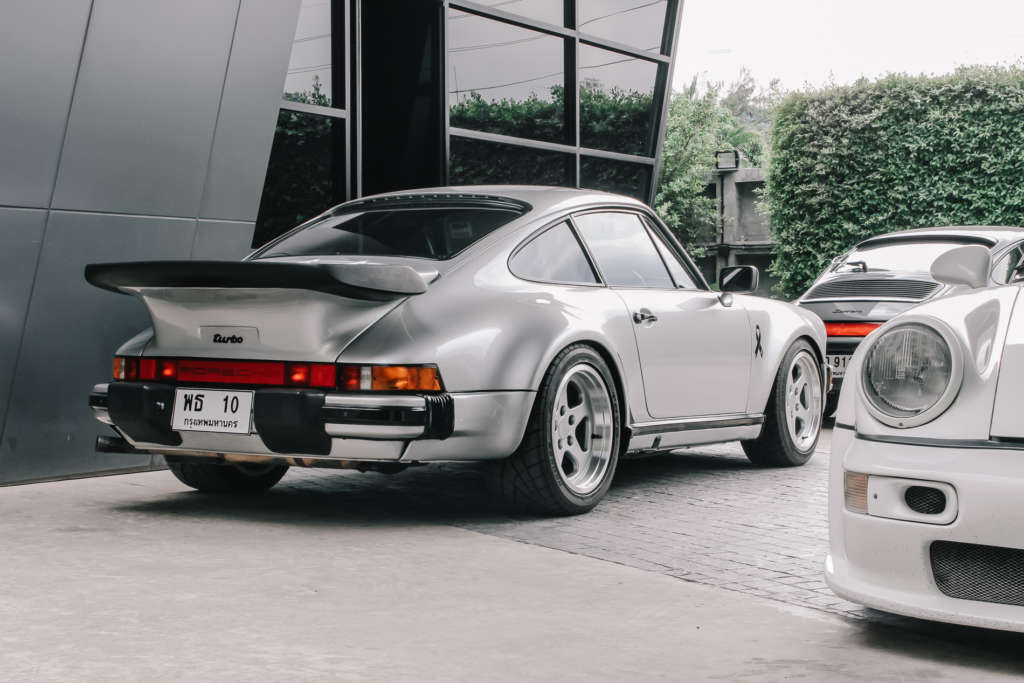 What car is the most popular among your customers? Is it only 964 Porsches? Or what other cars come in to be modified?
We have worked on all air-cooled models ranging from 912 to 993. An interesting project was a 1967 SWB 911 that only came in as a bare shell. We had to source all the parts to complete the car, that project took us almost 4 years.
Not all Porsches that come to Autohaus are customised into an RWB's, they also use the traditional way of restoring them, Autohaus handles a regular maintenance and restoration of other brands as well.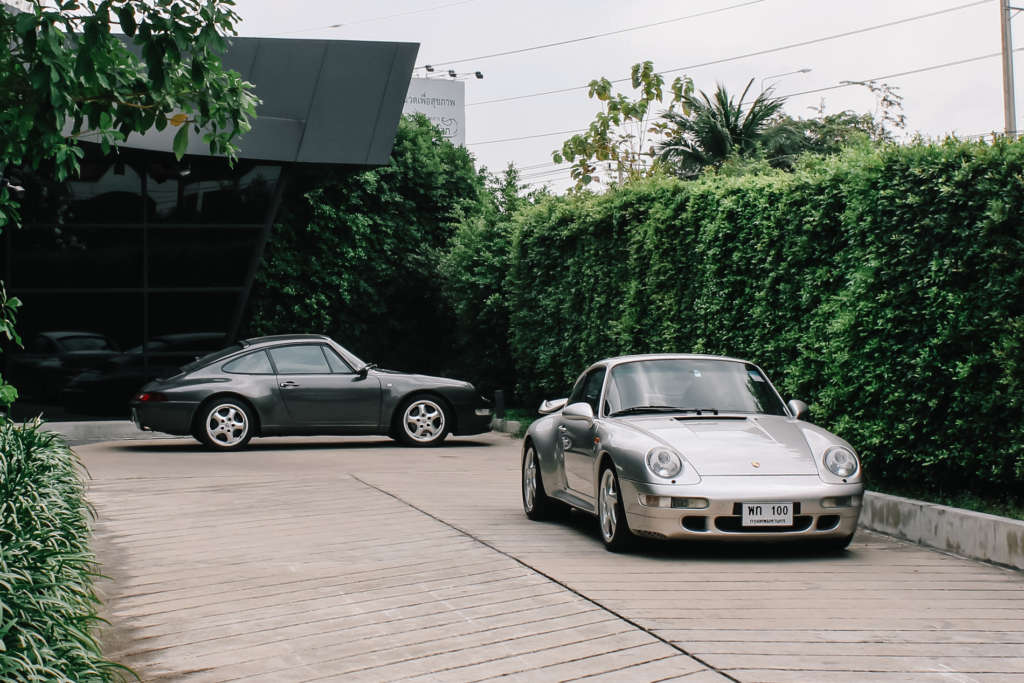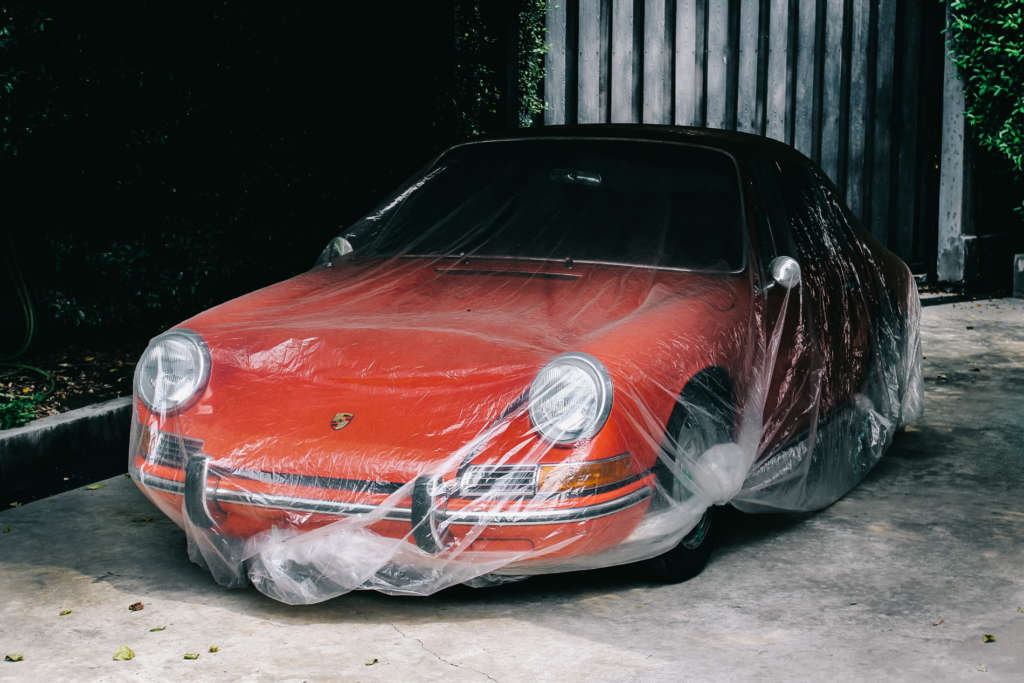 More about it: www.rwbthailand.com/
Follow them on Instagram: @rwbthailand
The article and photos were created in collaboration with Carphiles. 
Pour consulter l'article original et complet, cliquez ici.
While I was in Thailand, I had the unique opportunity to take a closer look inside one of the most stunning houses I've ever heard of – already the first glance at the astonishing residence of Tenn made me literally breathless. I could barely remain calm confronted with his residence – the ultimate dream dwelling of every car lover. His love for the Porsche vehicles paired up with the eye for design resulted in probably one of the coolest houses ever – just take a look at the pictures!
How did you first become interested in Porsches?
As a kid, I always loved the shape of the 911, so I started to read into it, the history and all about Porsche. As a kid, you can only dream and just have a poster on the wall.
It wasn't until my early 20's that I actually got to drive one. A friend of my dad bought a brand new 964 to our house. He tossed me the key and let me drive to go get them some beer. I was hooked! The smell, sound, that feeling of the engine pushing you from the back. It was everything I thought it would be. I promised myself to work hard and get me one of these! Two things I learned from that day: One, Porsche is a great car for driving, and two, sharing your passion with others is the best thing.
He tossed me the key and let me drive to go get them some beer.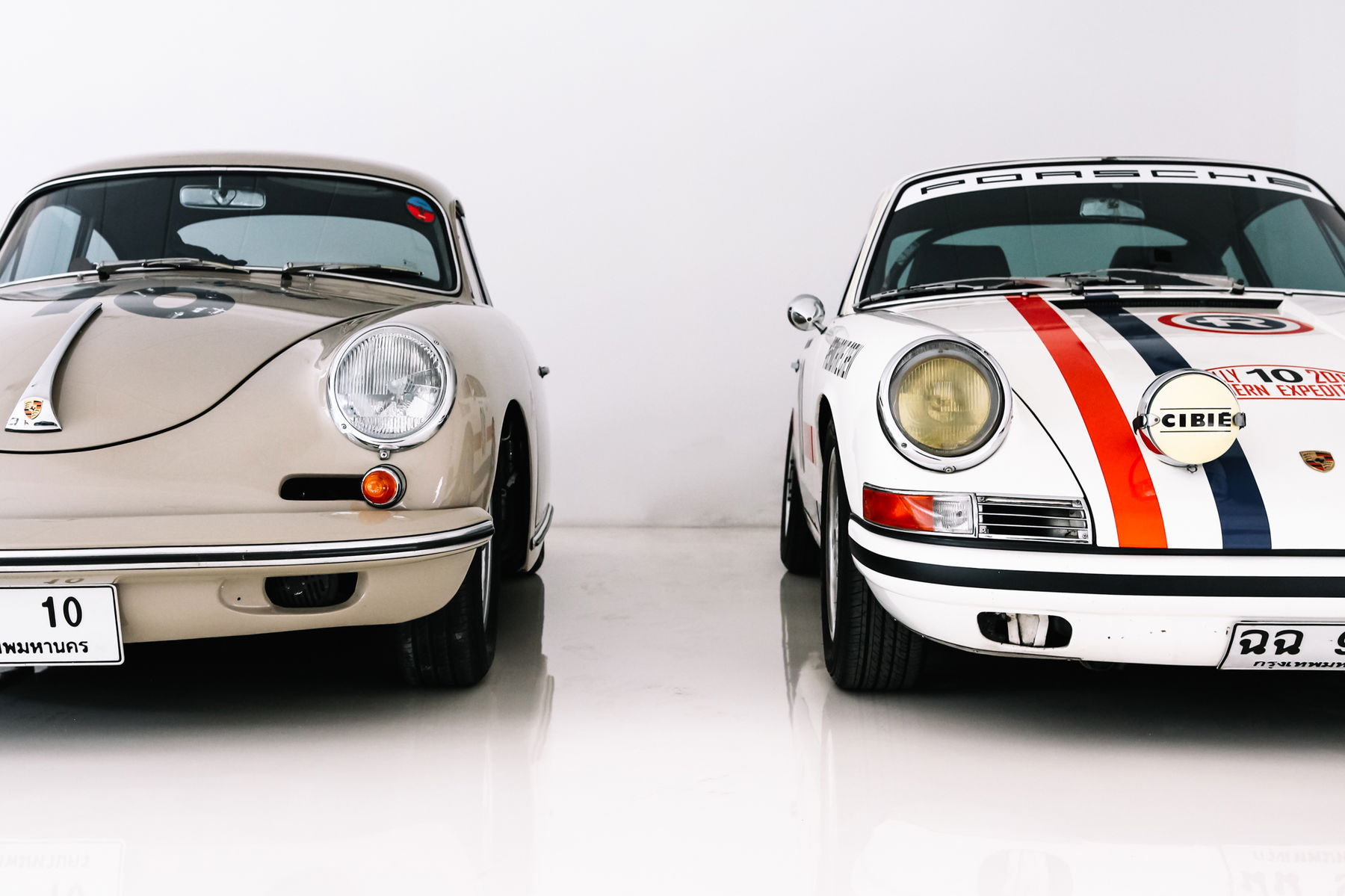 Could you briefly describe each of the cars from your collection?
Most of the cars in my collection have been with me for a long time except maybe the 930.
1. The 356B T5 belonged to my friend for a long time before it passed on to me.
2. The 911 SWB. I have this car for over 10 years. It was built for street and track, I ended up racing it in a few club races, etc. Now it retired and became my street car. I have driven it everywhere up north and down all the way to Malaysia.
3. The 930. I traded my Alfa Sprint GT and my Carrera 3.2 with my friend for the 930 because I always wanted one, and I am not disappointed!
4. The 964 Turbo RWB. I also have this car for almost 10 years. I got it from a Singaporean friend who was an expat working in Thailand. he moved back so I got it from him.  A few years later, I went to RWB 12 hours race, got hooked on how good RWB performs on the track so I decided to do it on the Turbo. The price wasn't this high back then! It's been a fun ride, you can really put all the power down, and it has massive grip. I also took many long trips with this car. Taking it to Sepang F1 track last year was a blast!
5. The 996 Turbo what can I say? Best bang for the buck. It's a fast and comfortable supercar! I have a few TechArt stuff on it but it's very standard other than that. My first choice for fast touring with the wife!
It's been a fun ride, you can really put all the power down, and it has massive grip.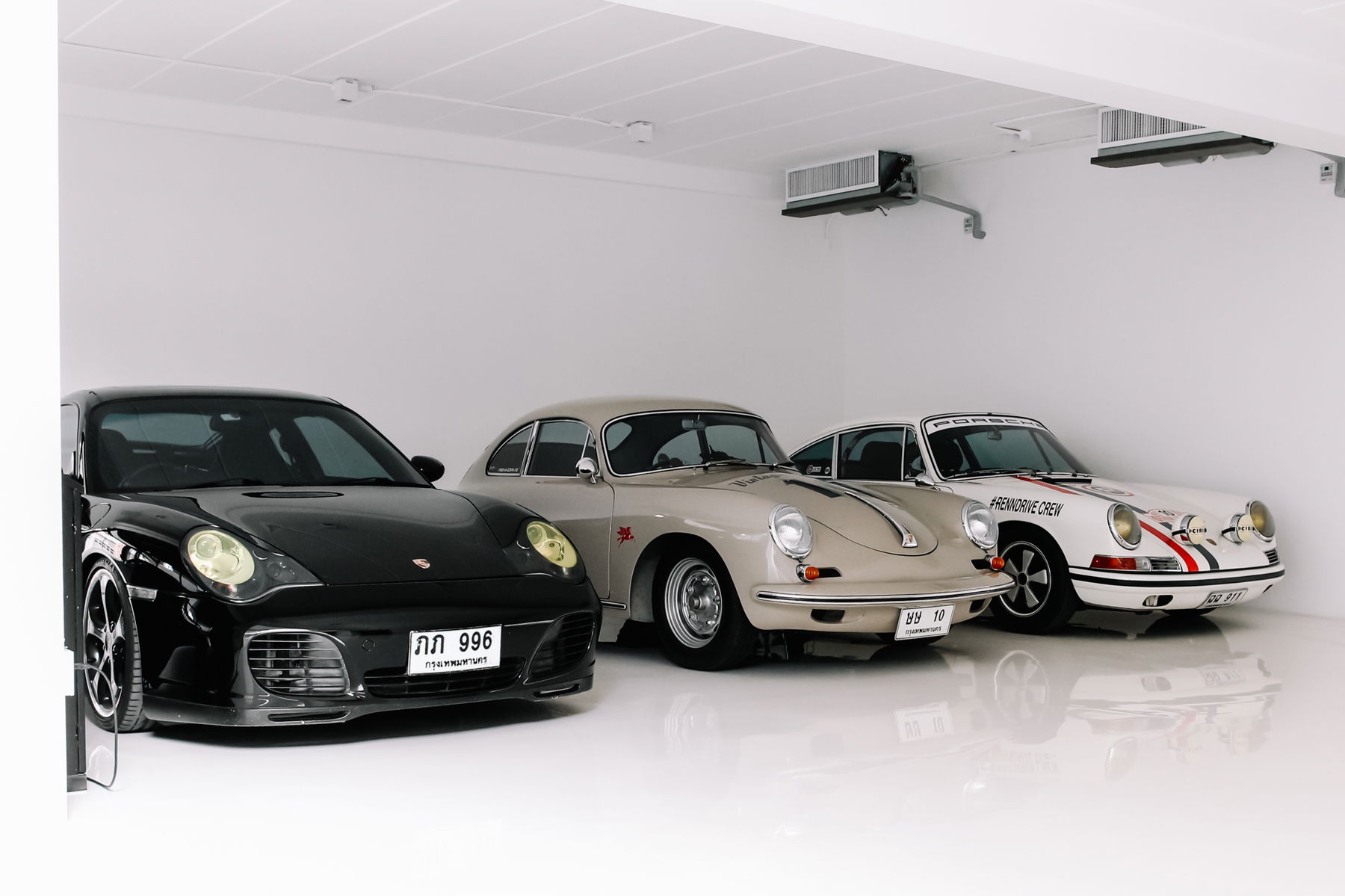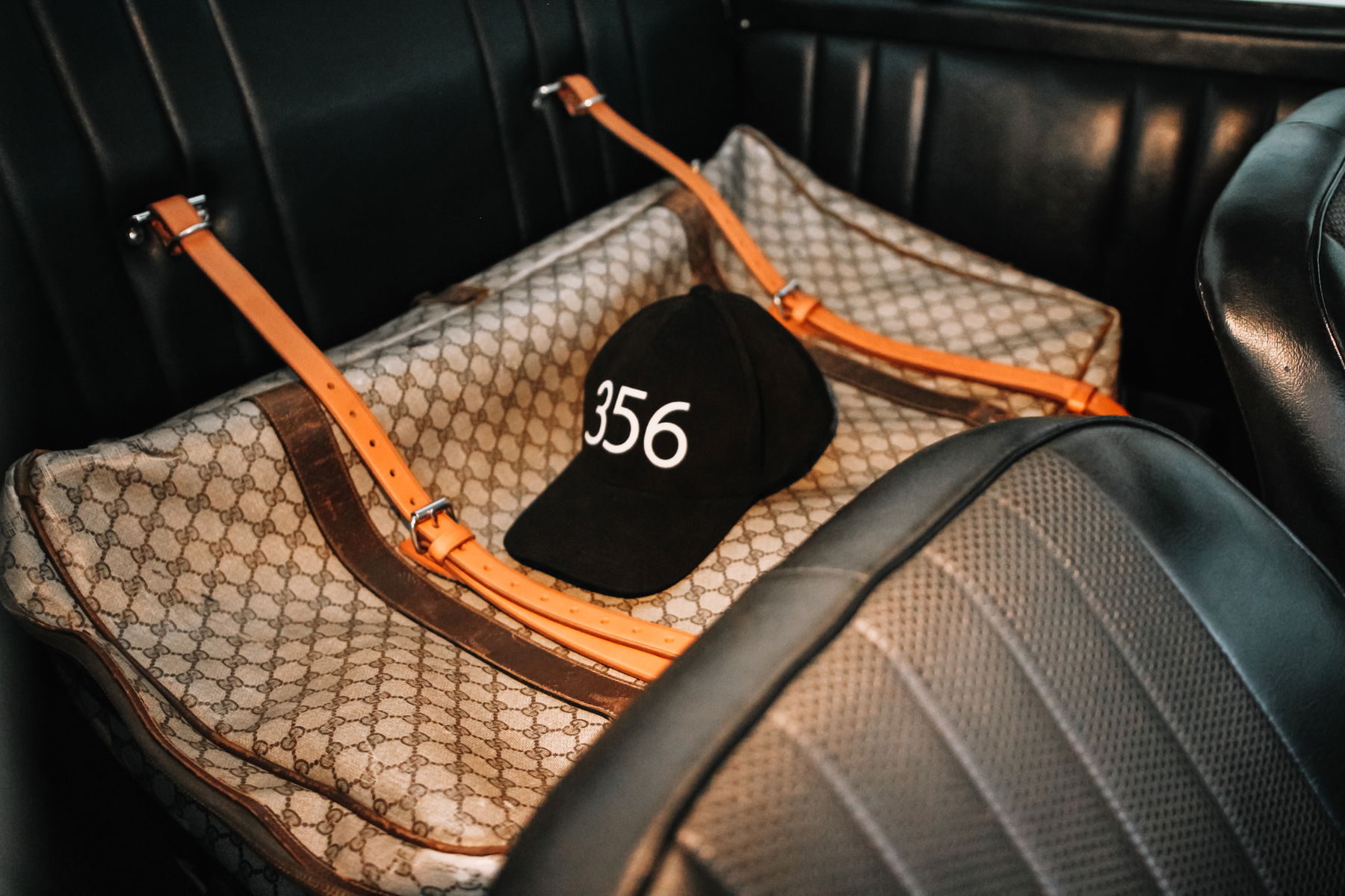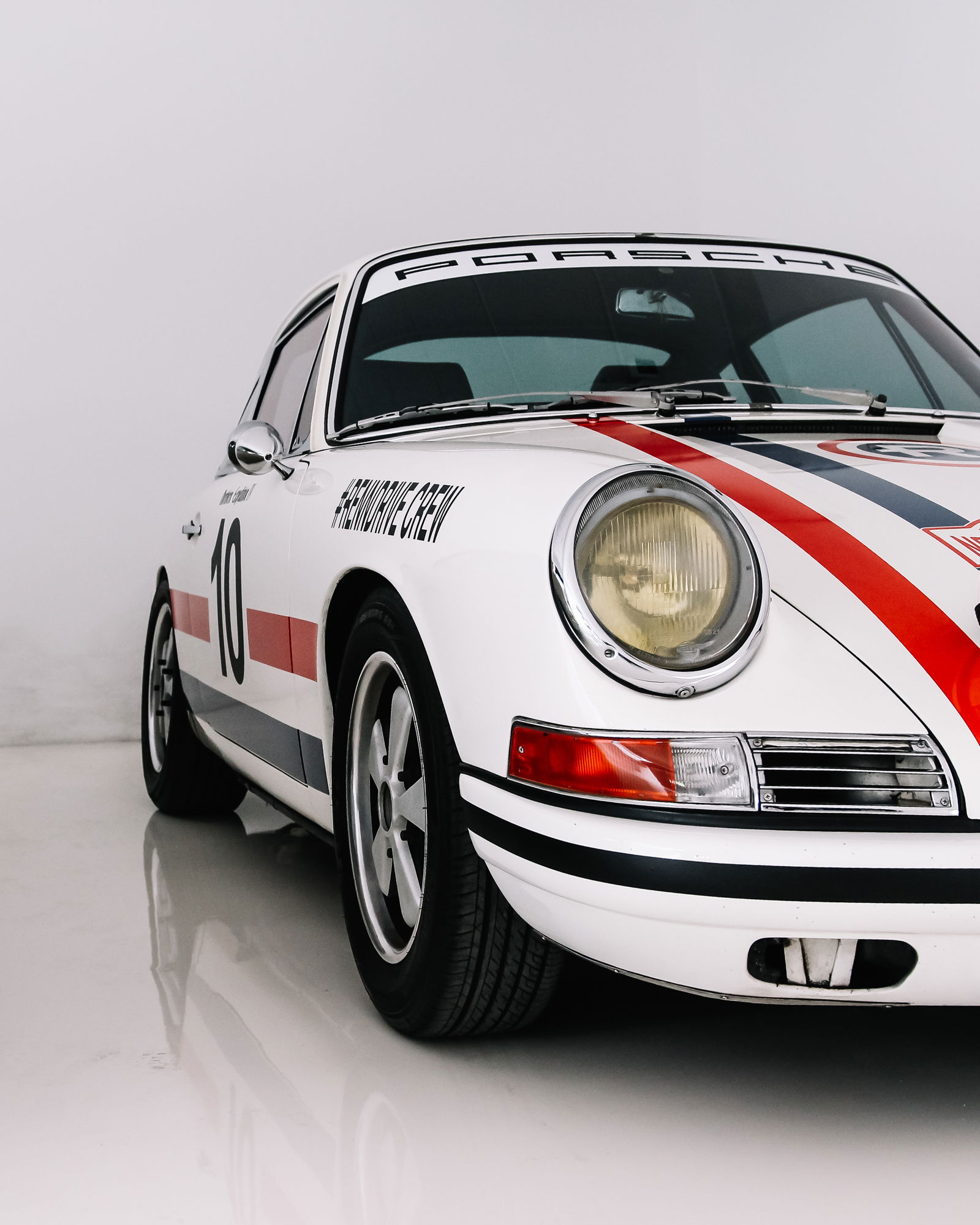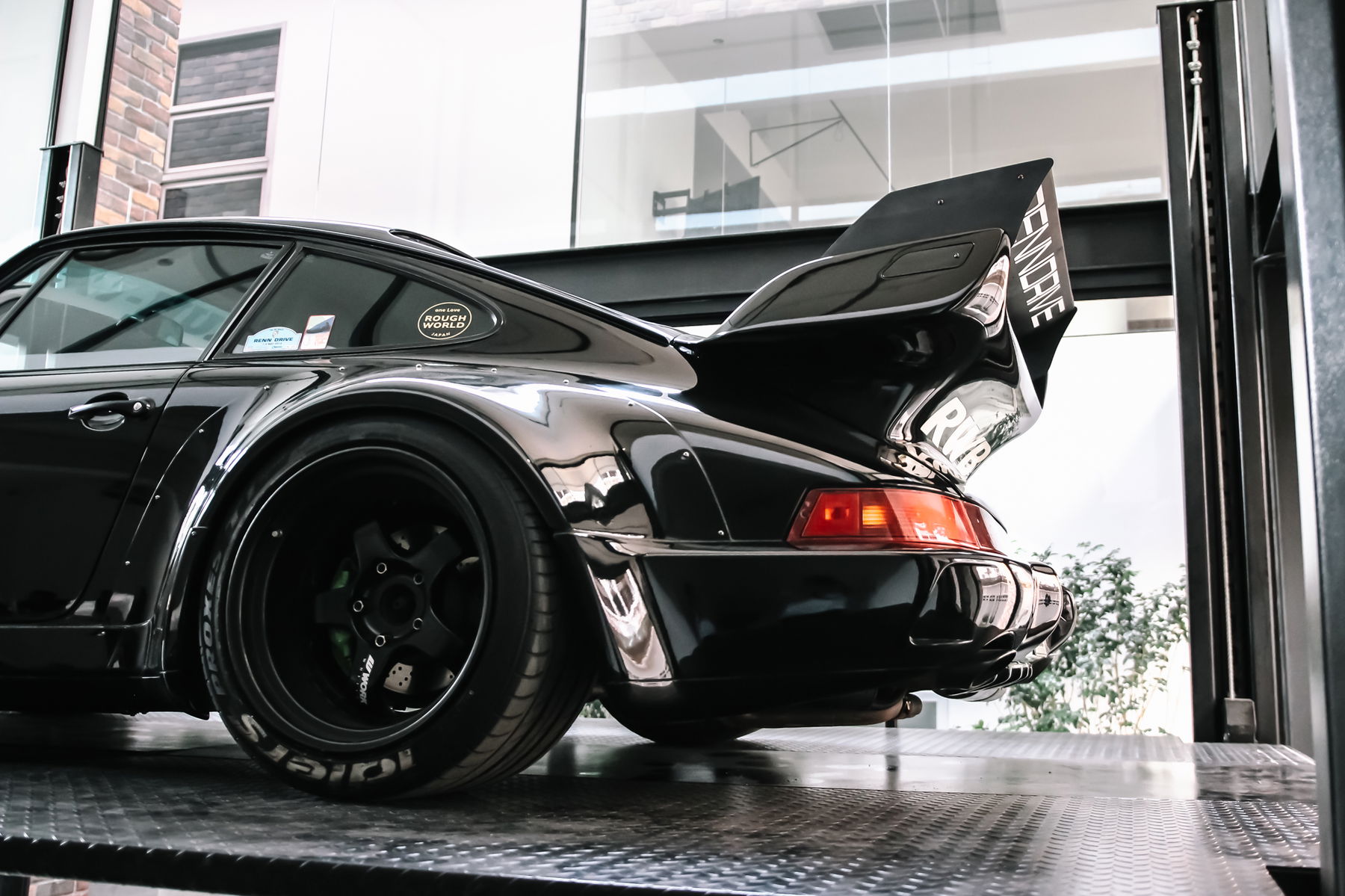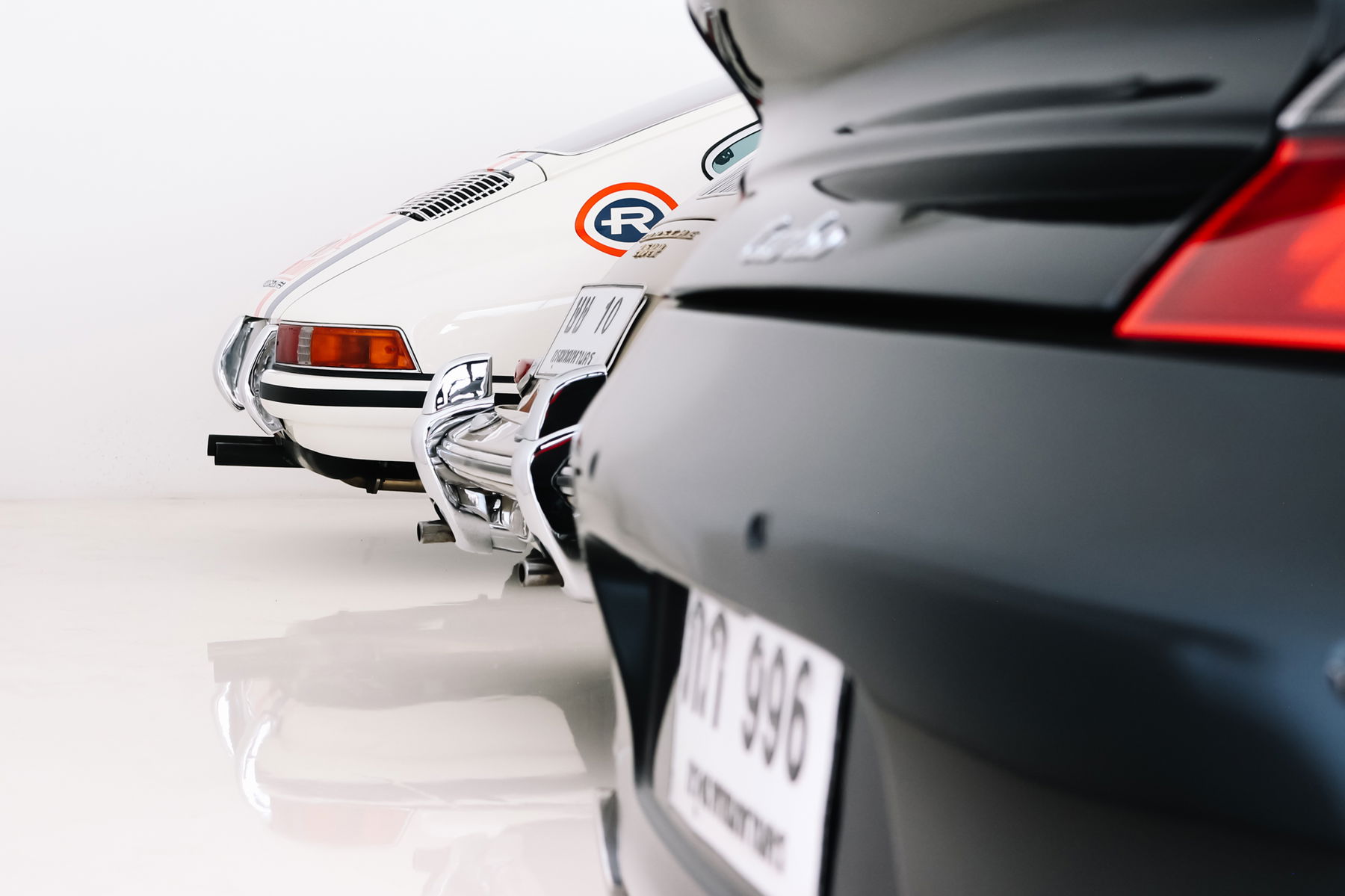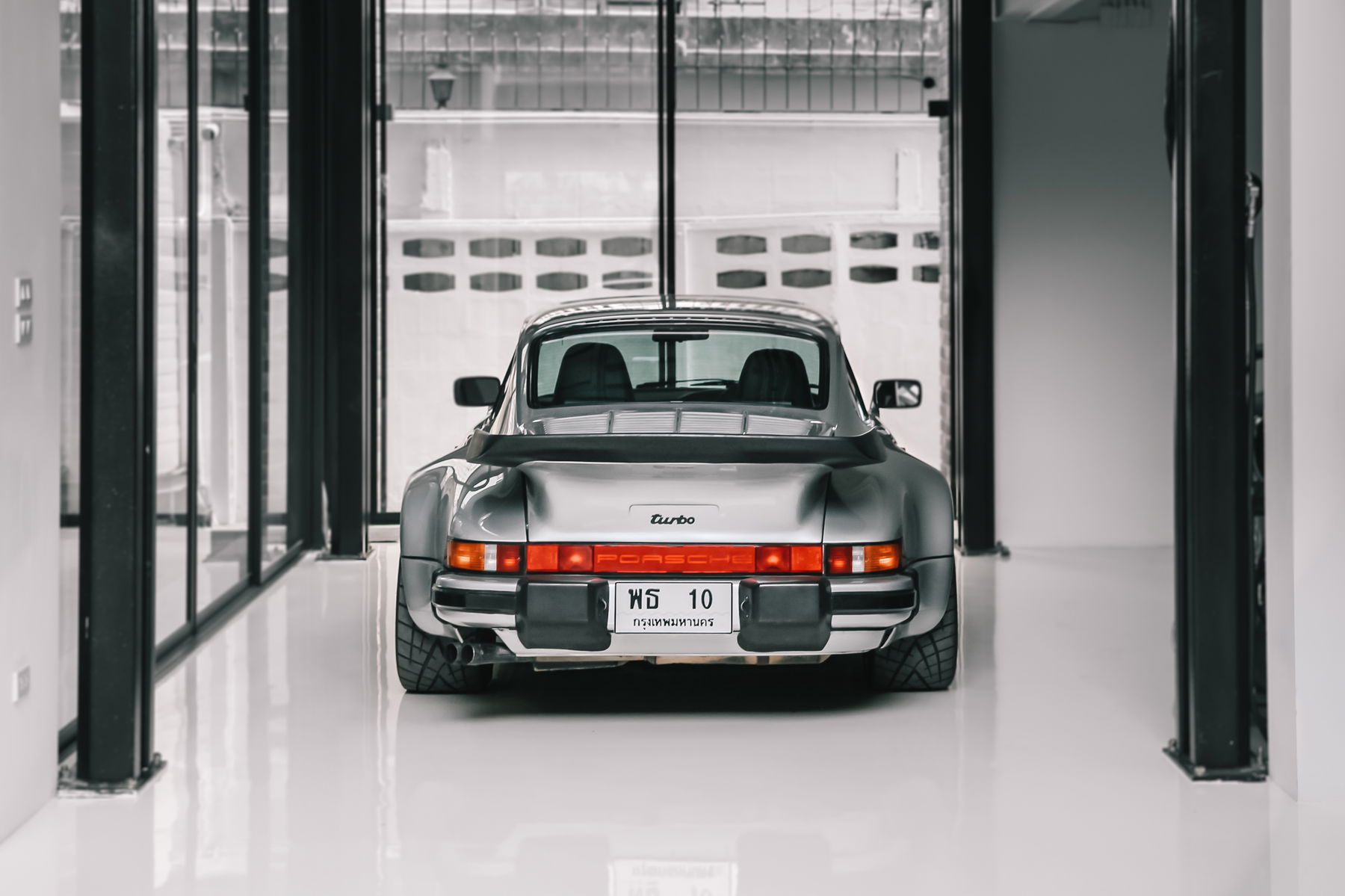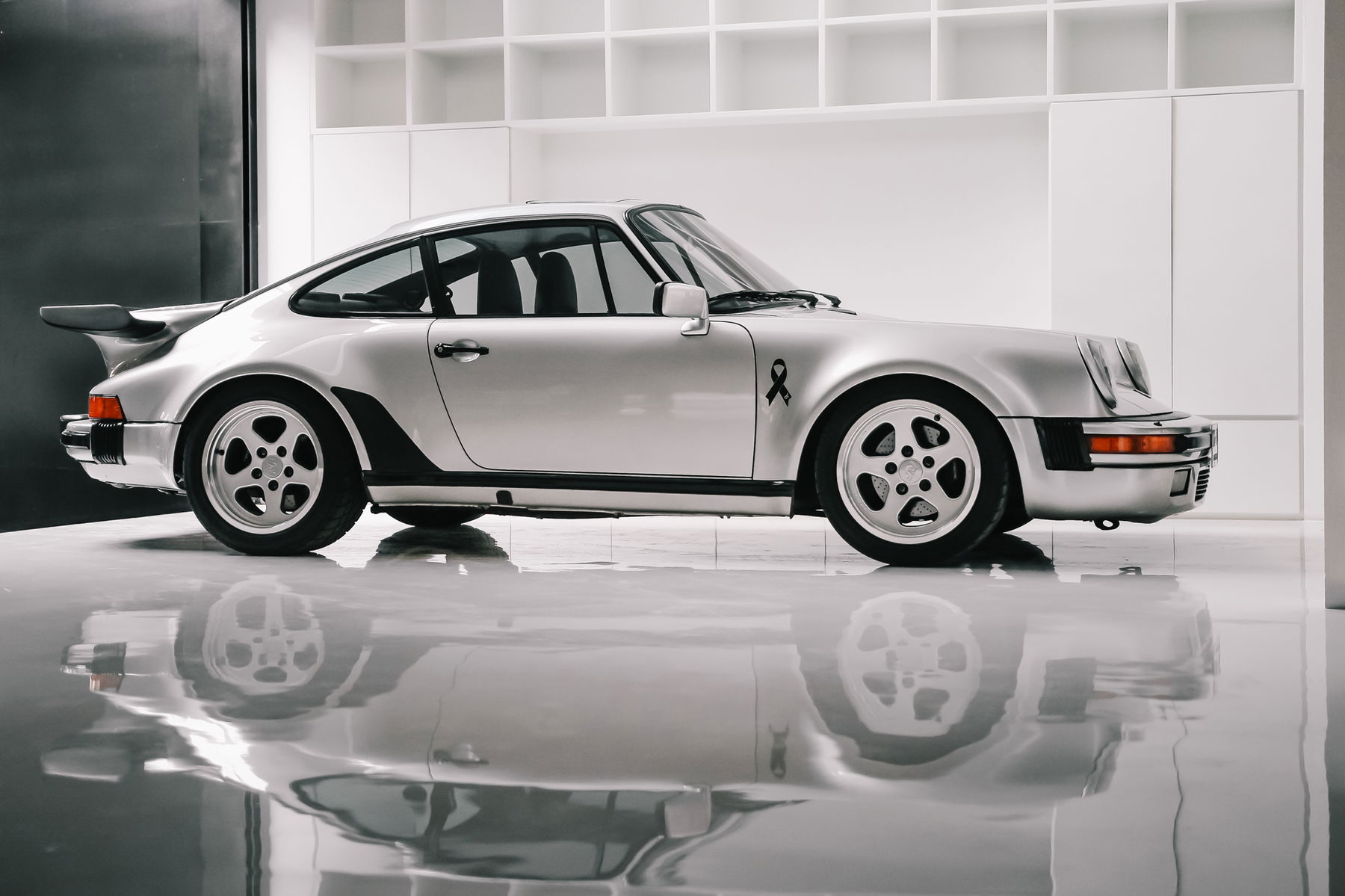 When did you come up with the idea to construct your house around the garage? Was the architect as enthusiastic about your vision as yourself?
The garage is an add-on to the house that already existed. I was really lucky that my next door neighbour sold me the land. Before building the garage, the car was parked in a semi-open garage which was not convenient, with all the Bangkok rain, heat and cats! Cats love to sleep in my car for some reason, but I let them because  I prefer cats over mice. I knew I needed a closed garage, where the car can be stored properly. I talked to my architect friend (Korn Brown house) who is also a Porsche nerd. I just told him that I want to see the car all the time, and the idea flew from there. Since he's a proper car guy it was fun for him to do it,  as much as it was for me.
Cats love to sleep in my car for some reason, but I let them because  I prefer cats over mice.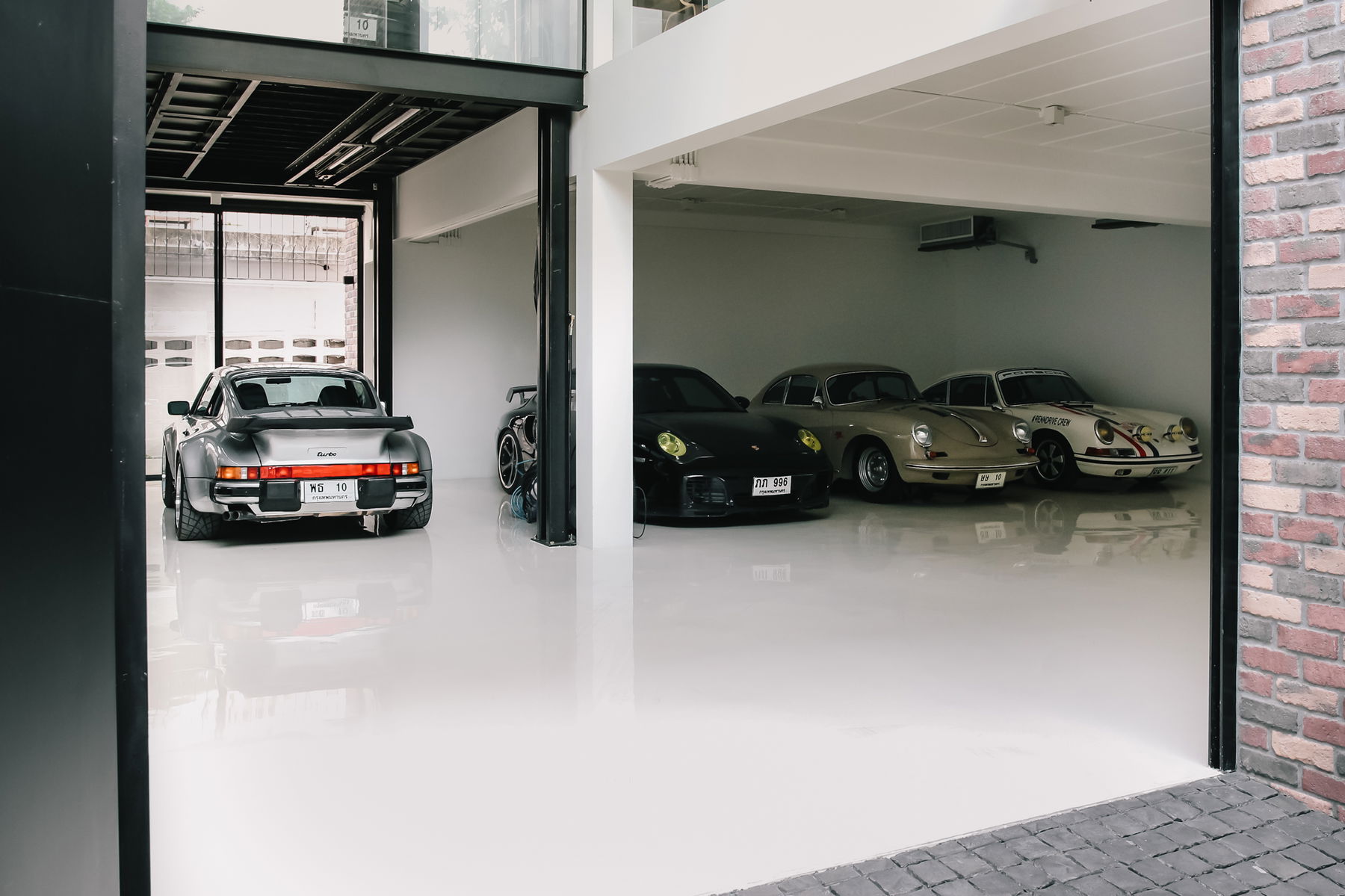 Is there any particular school of design that you wanted to accentuate in the project of your house?
I graduated from ART Center, and I always loved the school campus. I kind of wanted a little of that to be a part of the house. I like simple, functional design.
What's more important to you: how does the house look like or its functionality?
Both! the house was designed with functionality first. I laid out my wife's and my daily routine, where we would like to sit, what do we do when we wake up? Where do we like to watch TV? Things like that are more important if you get to design your own space. It has to suit the way you live.
How often do you change the car that's on display? Do you change the car you're driving with that frequency as well?
Once a week on Sunday. after I go to our Renn Drive Sunday I come back and switch the car.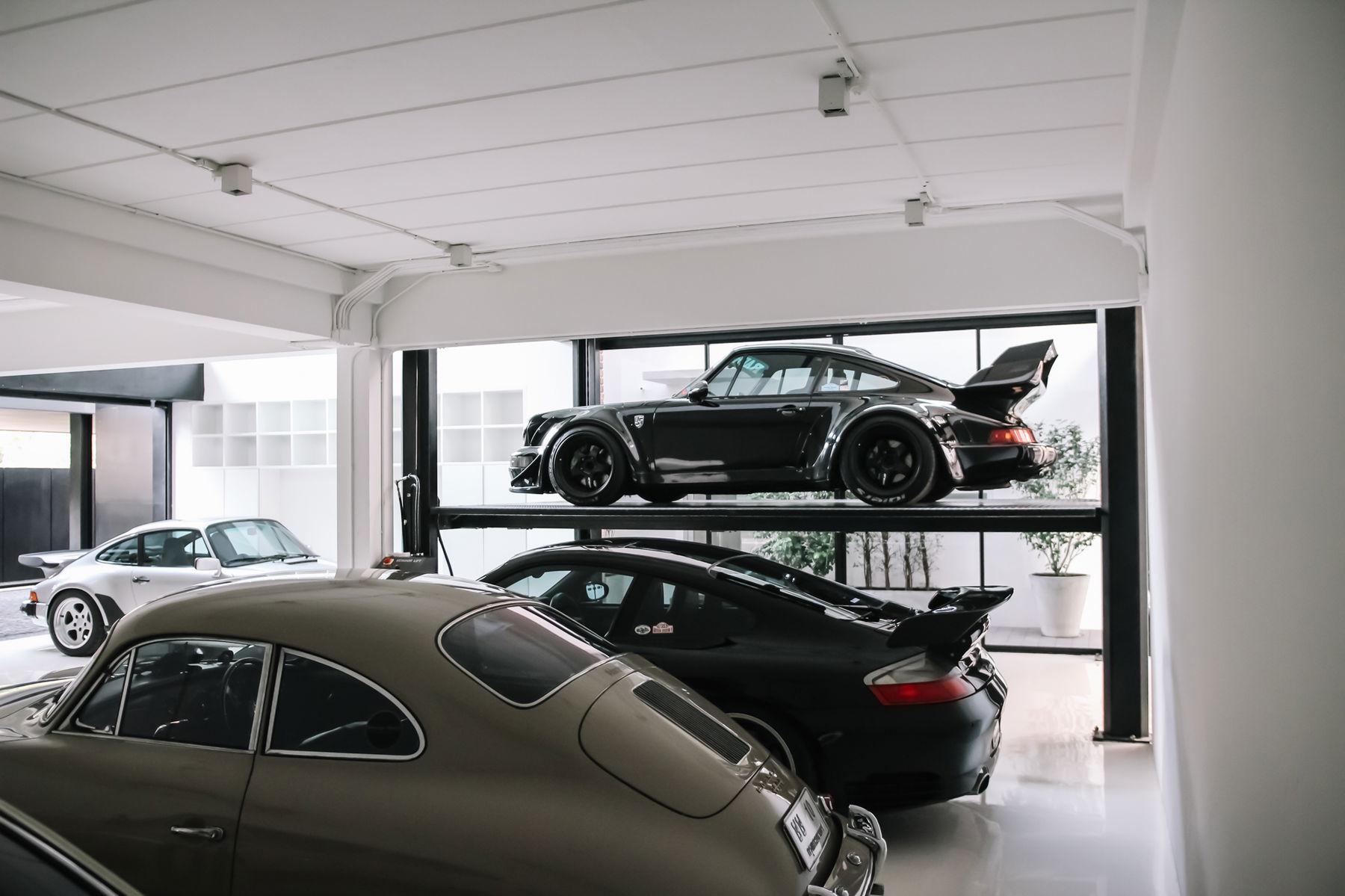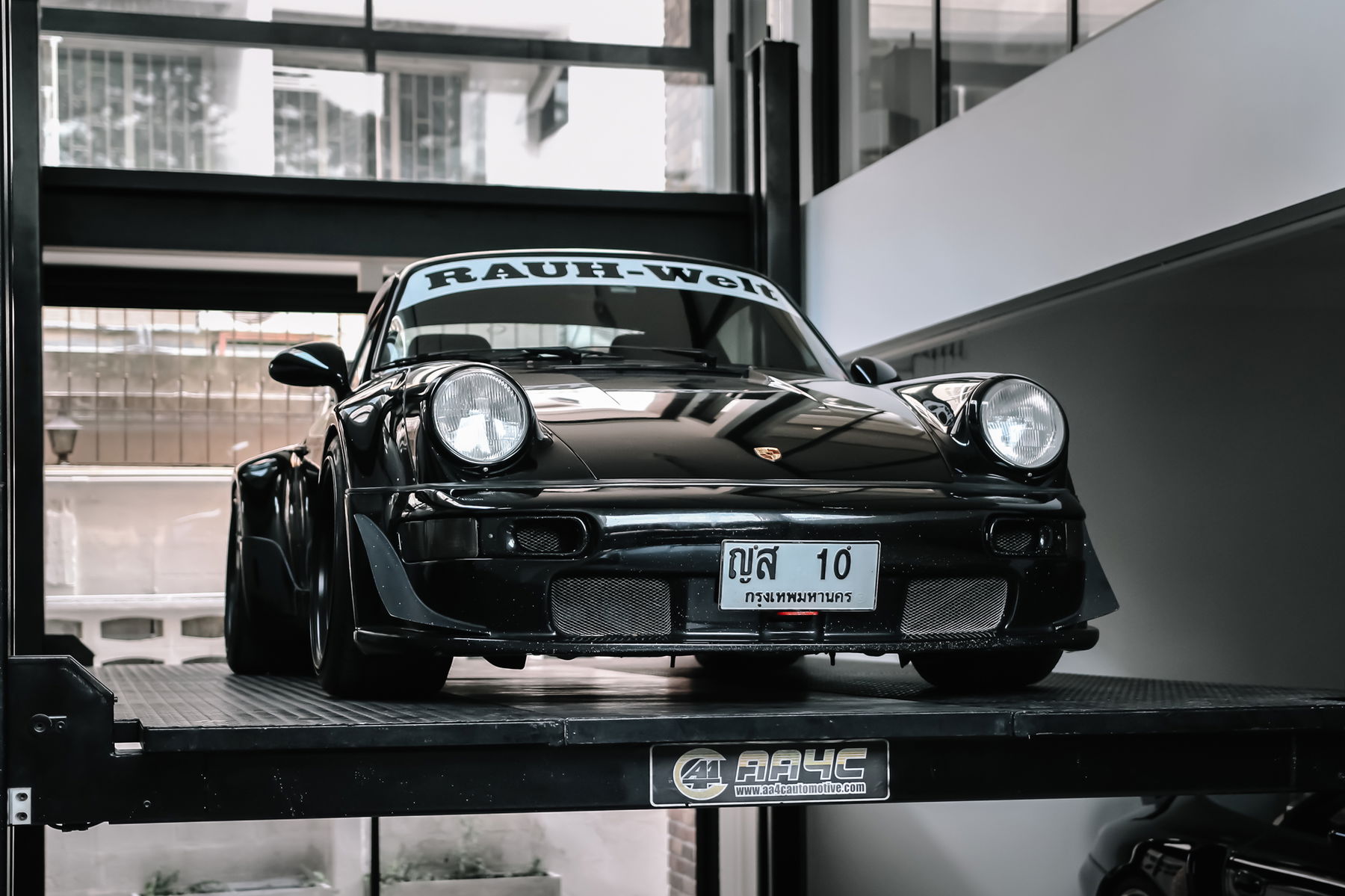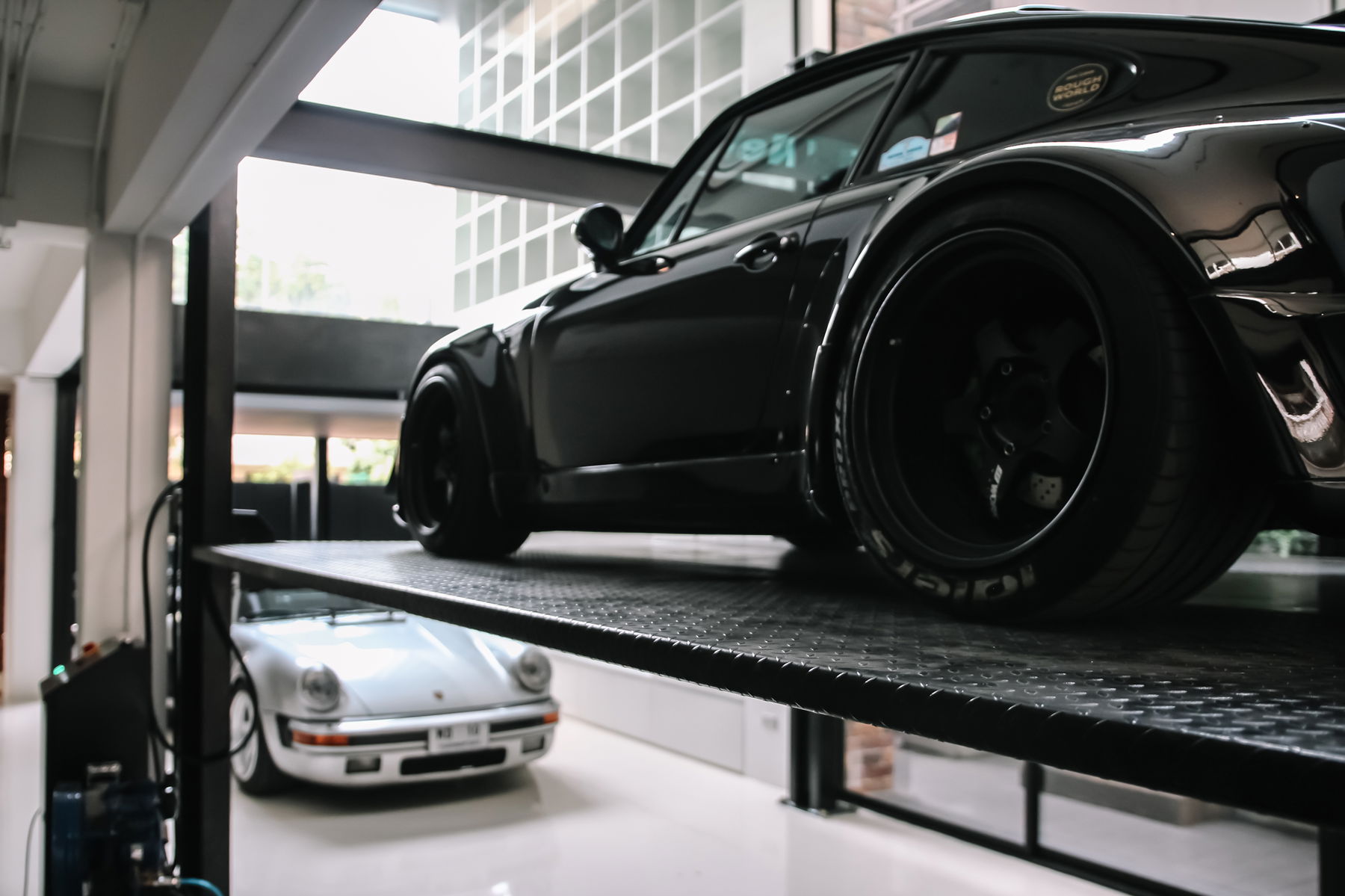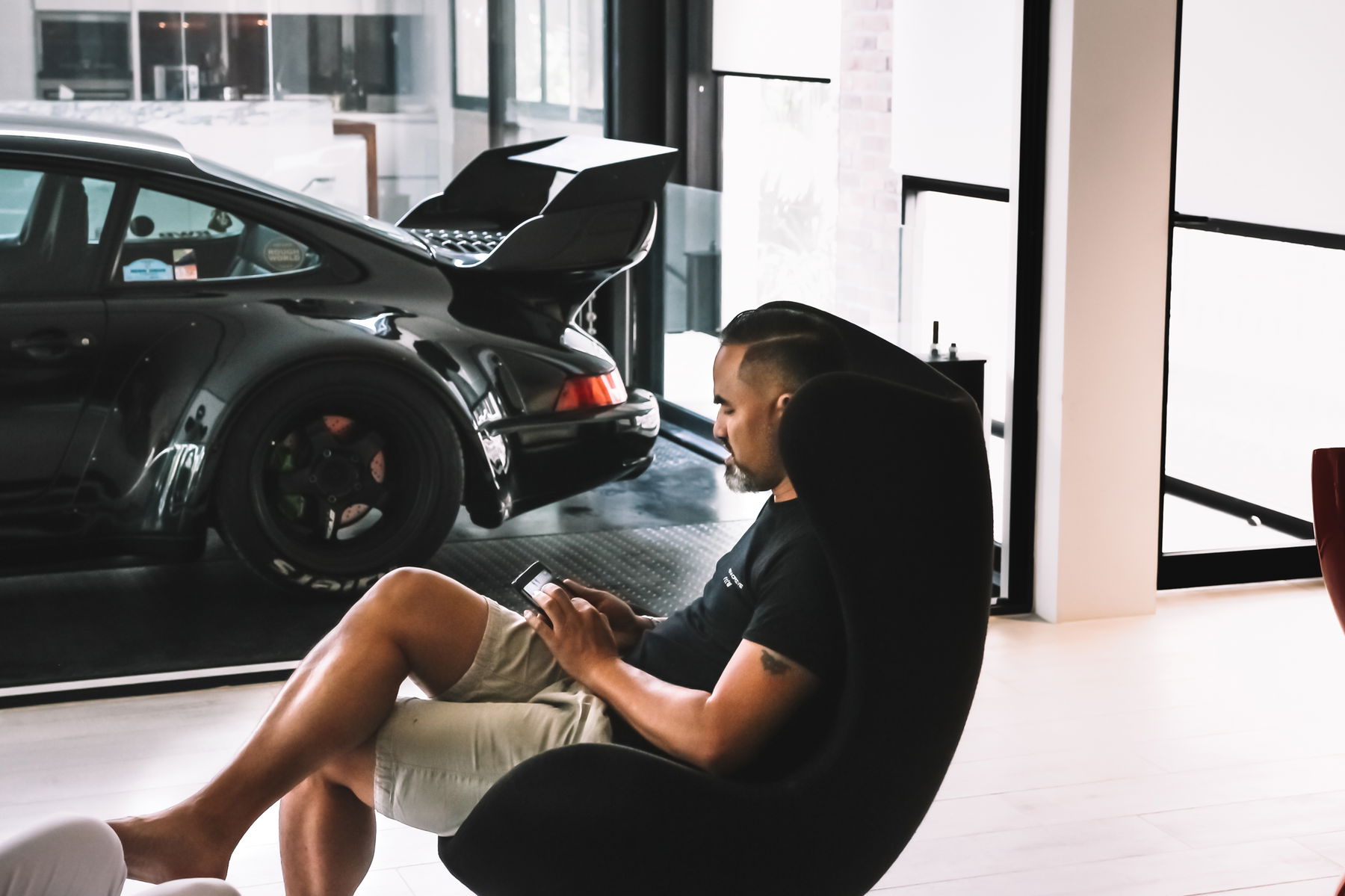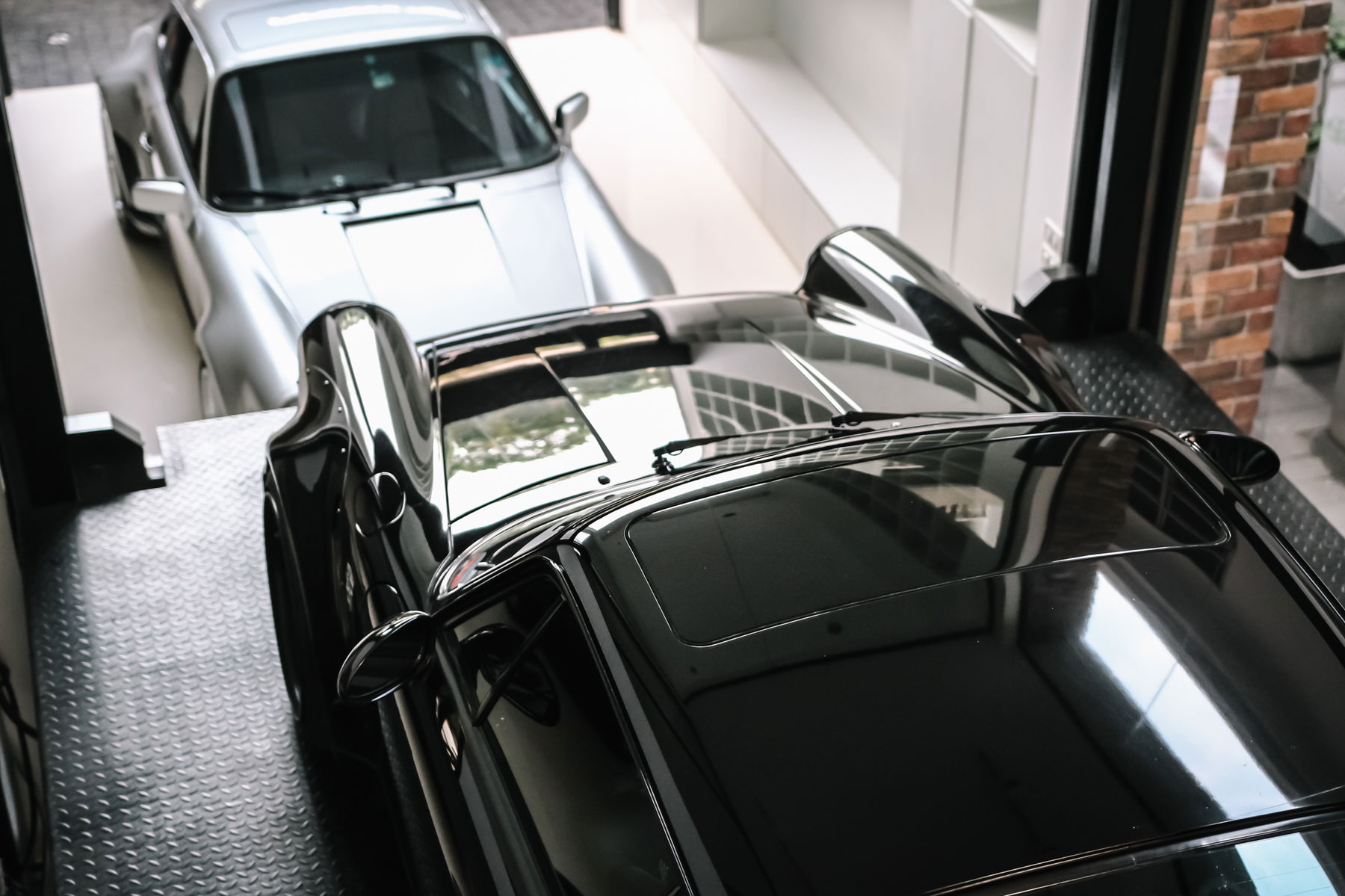 Do you really get inspired by looking at that particular model visible from the inside of your house? Do you think it has a lot of influence on your everyday life?
For me, it has been an inspiration from the beginning, it was a motivation to make me work harder and focus on what I do. If you study the history of these cars from the start, the story and idea behind them, then it's a great inspiration for me. Nothing is born out of randomness, it's all about design, passion, purpose and function. If that doesn't inspire you then I am not sure what is.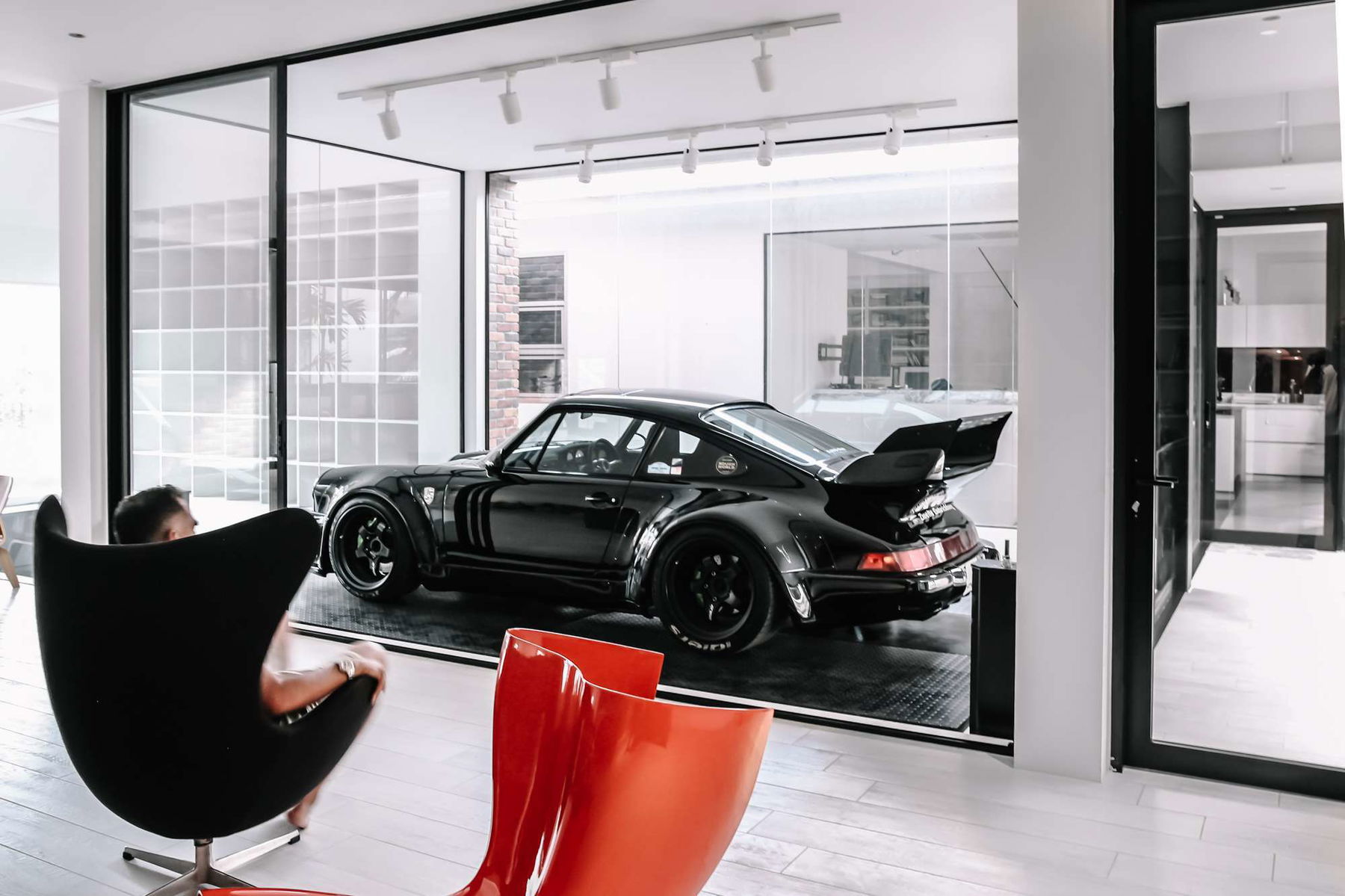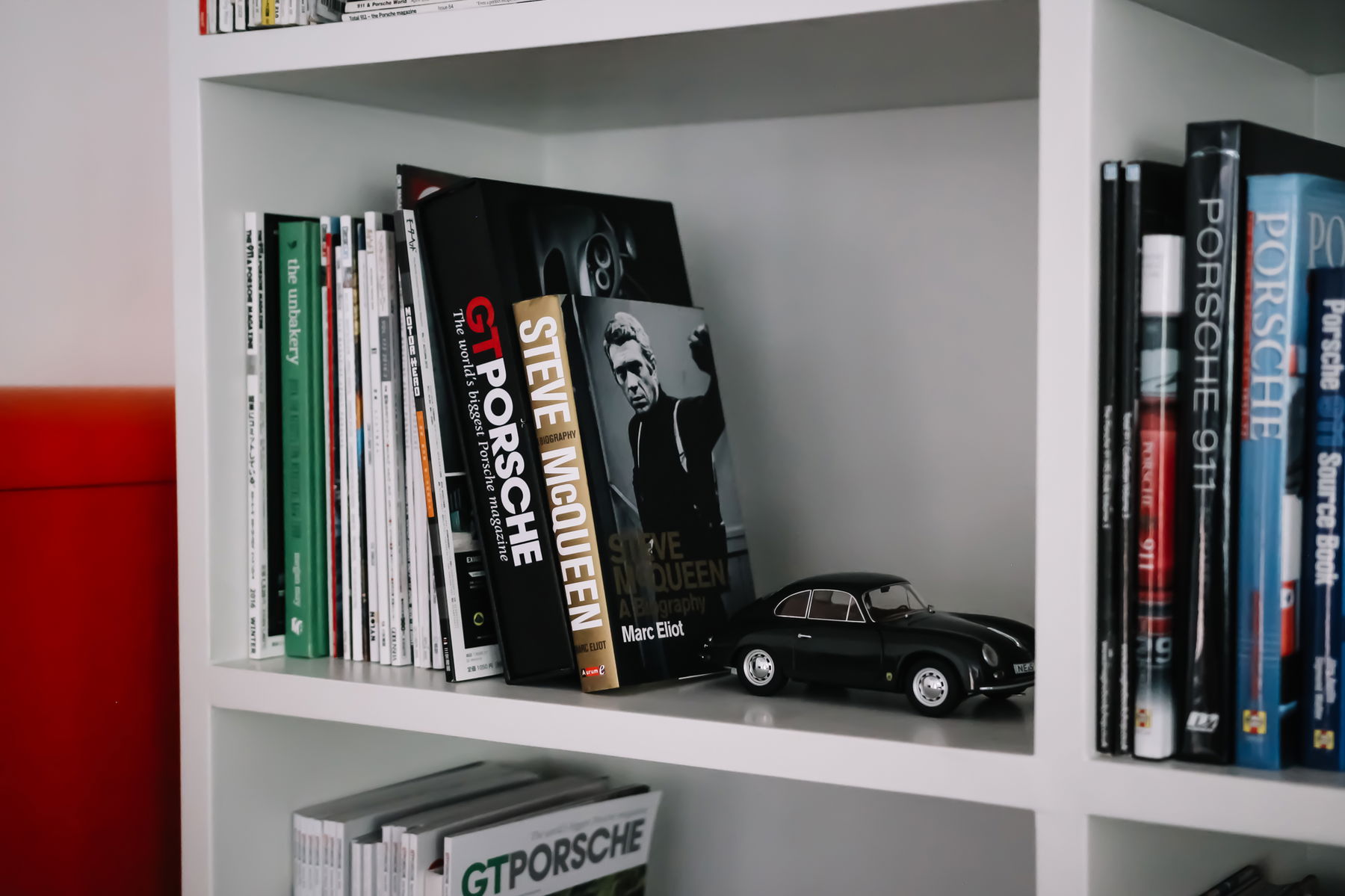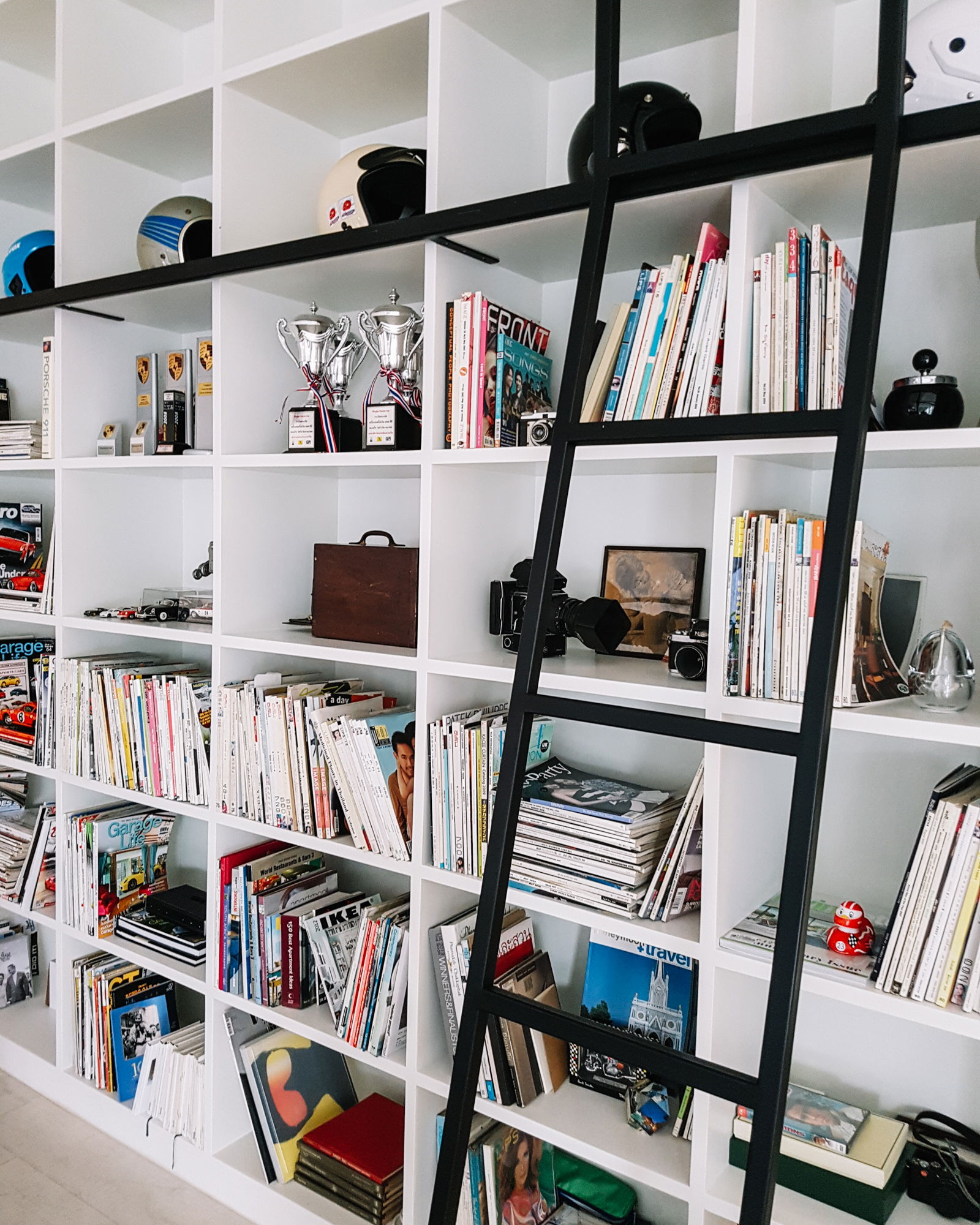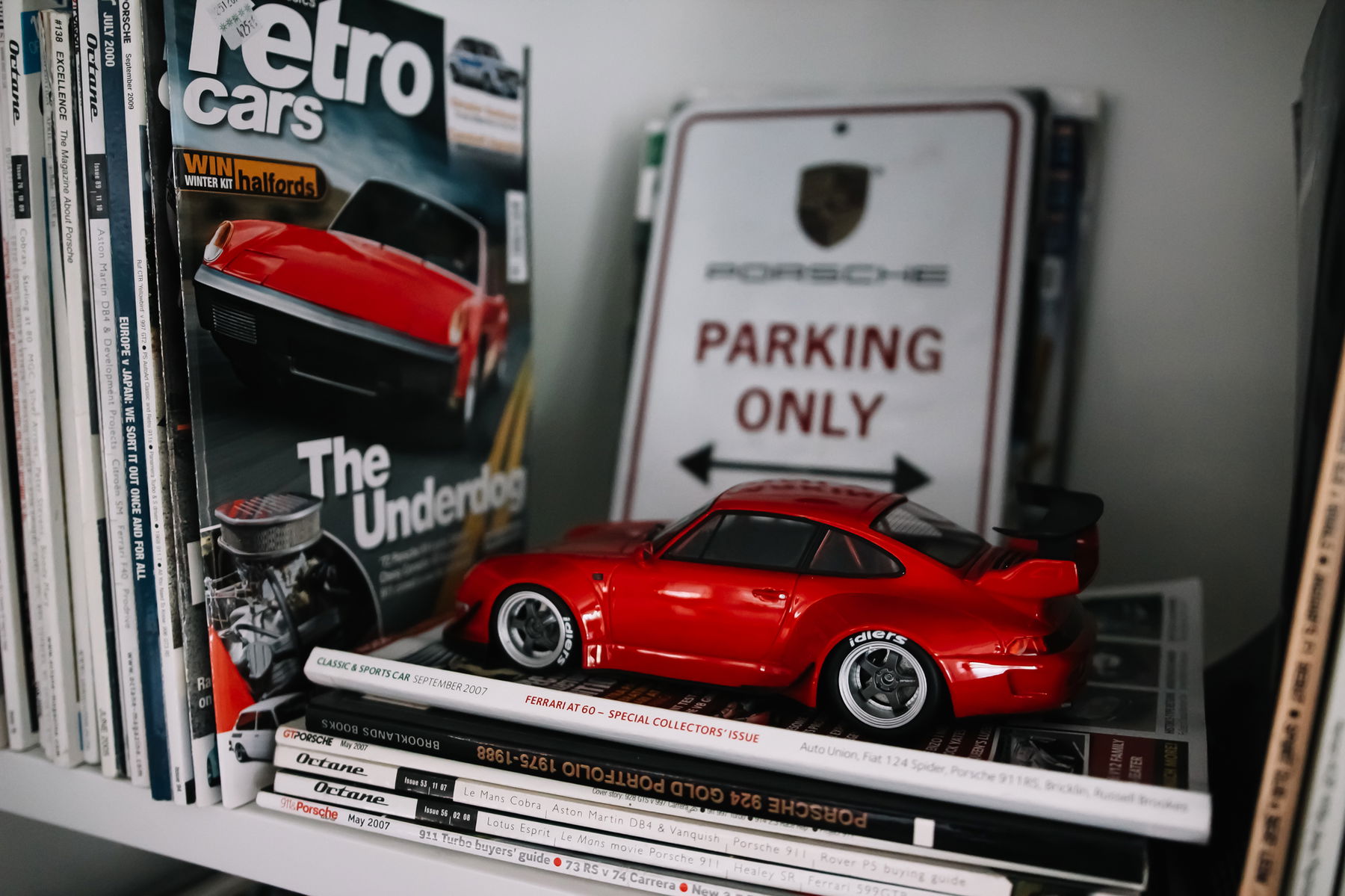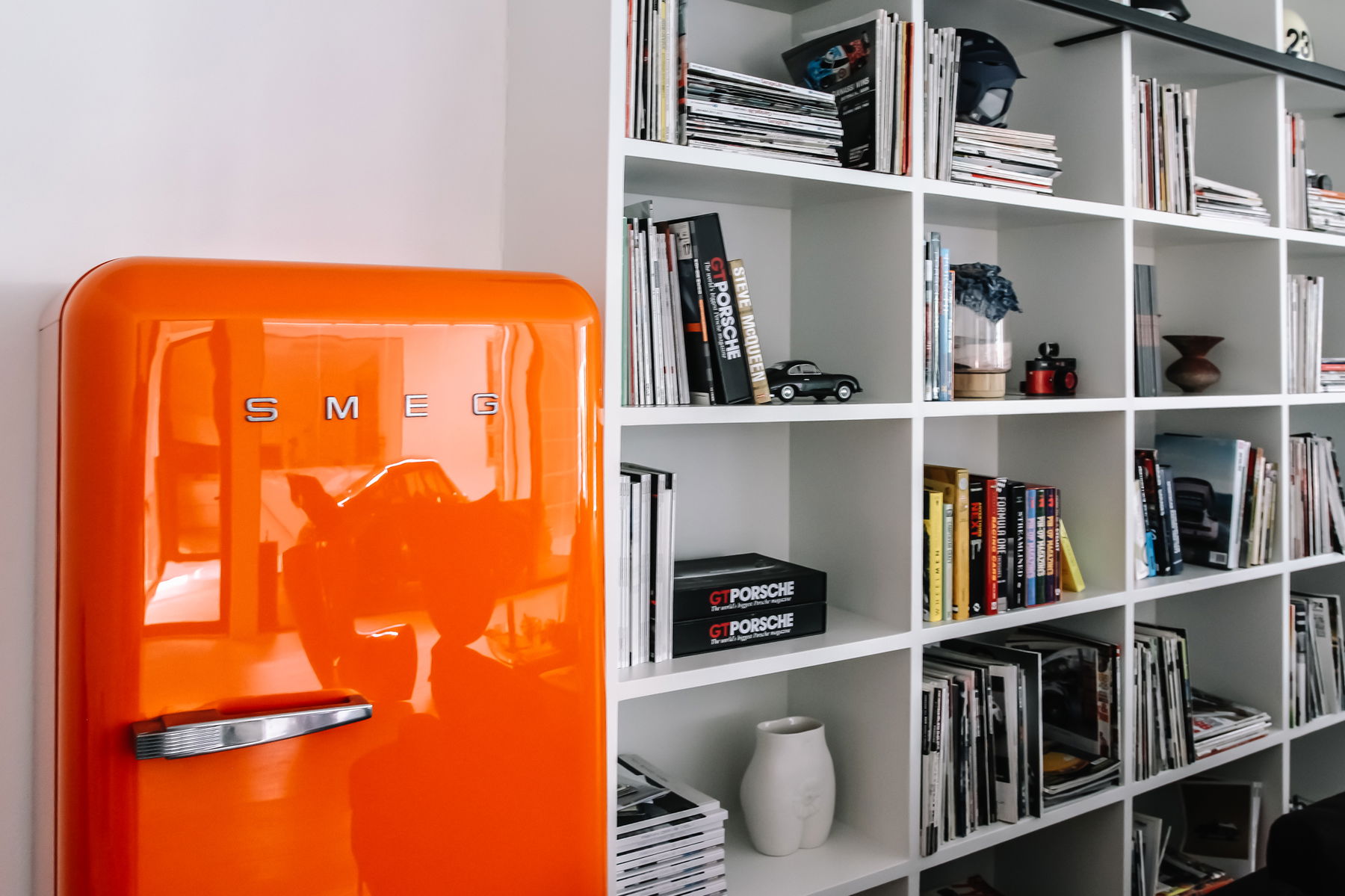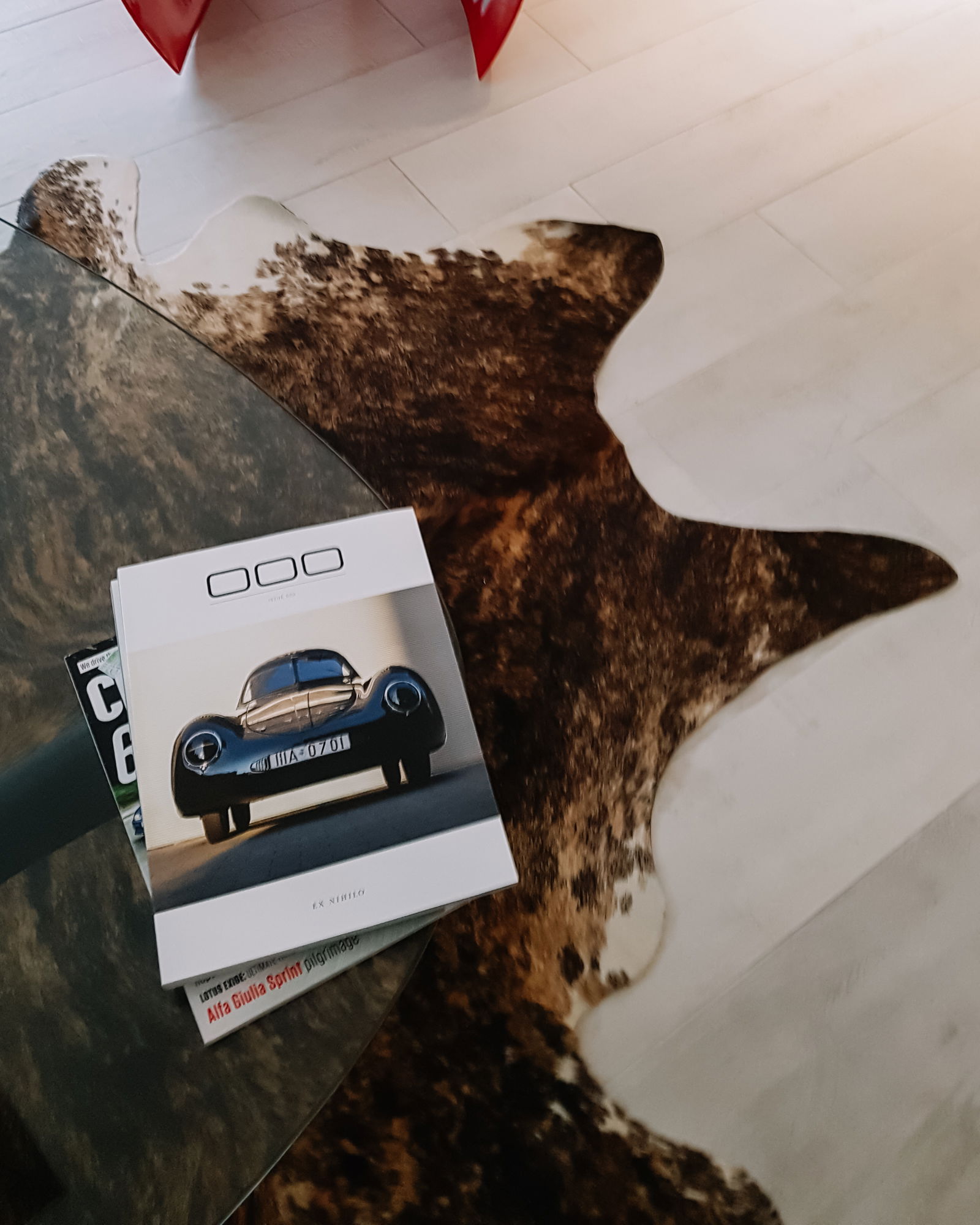 While I was touring your house, I noticed a lot of cars related awards on your shelves. Are those from rallies or some similar events?
They are from my racing days and various Porsche trackways.
What comes first for you: cars or bikes? How many bikes do you own? Do you also cycle regularly or you're just interested in their design?
The bikes are a fun way for me to exercise. I have two bikes that I use. I usually do 2-3 days of biking a week.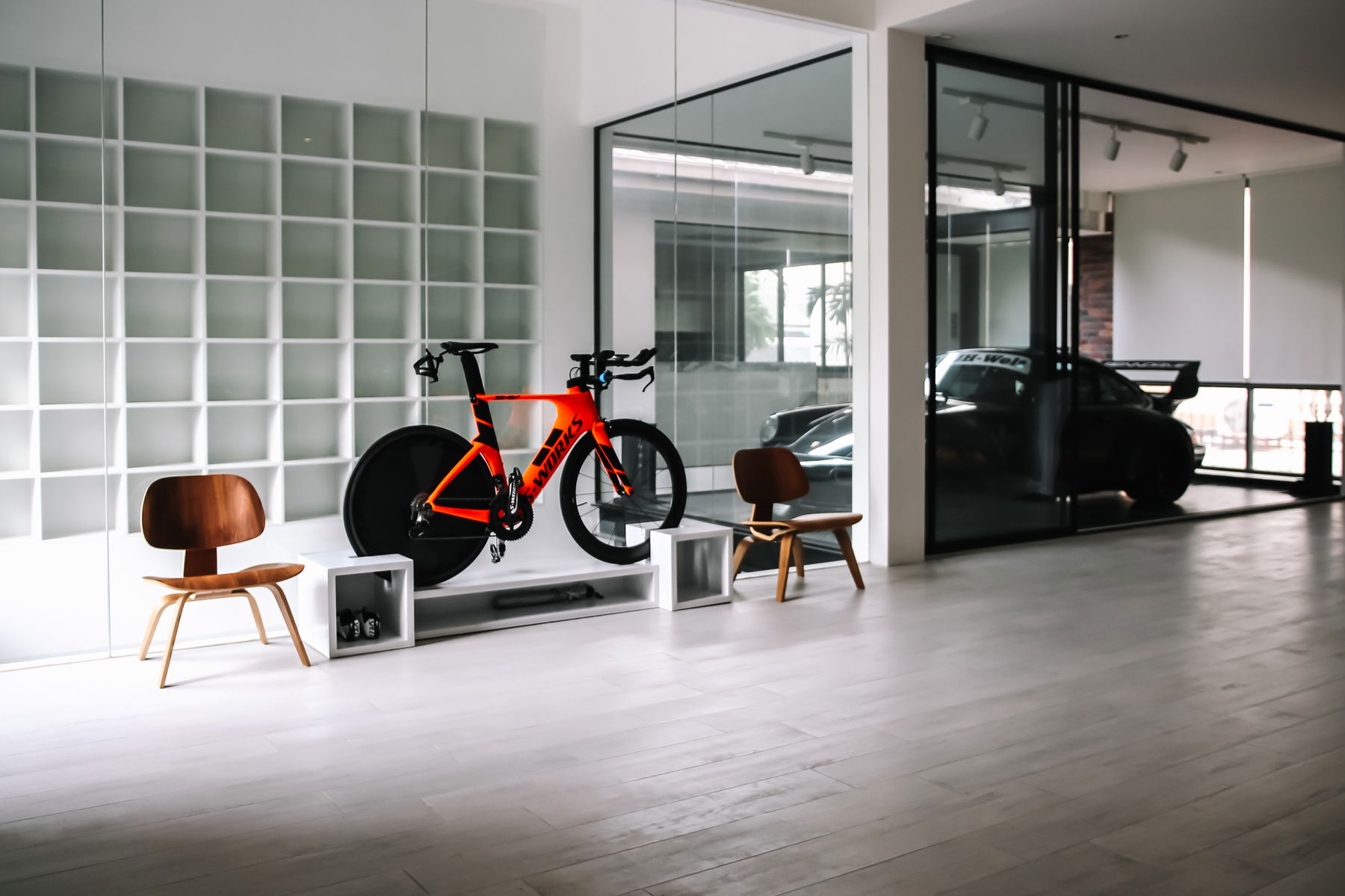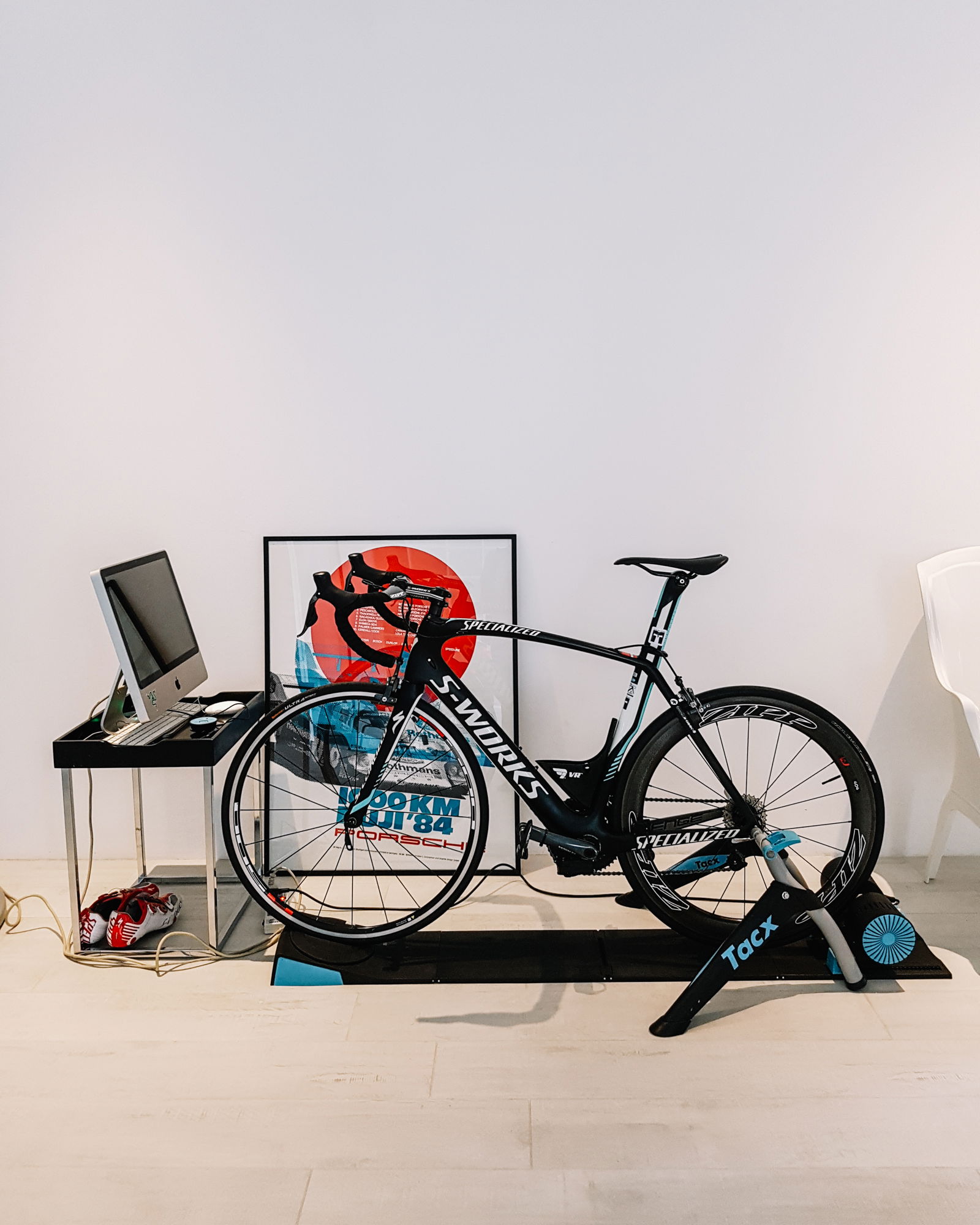 As editor in chief of GT Porsche, could you share with us some insights about your job? Do you enjoy it or does it ever get tiresome? What's your daily routine?
My main job is Film Directing. GT Porsche Magazine is something I do in my free time. It's a lot of fun and it doesn't take much time. I am Editor-in-chief so I have an editor that works with detail for me. I just look after the direction of the magazine and what car to feature. I add lots of local content into the magazine so it's related more to  Thai readers. Half of it is from the UK version, and another half is Thai content. I don't have a routine really! That's what I love about my job. One week I am in the office, another I will be some other location scouting or shooting.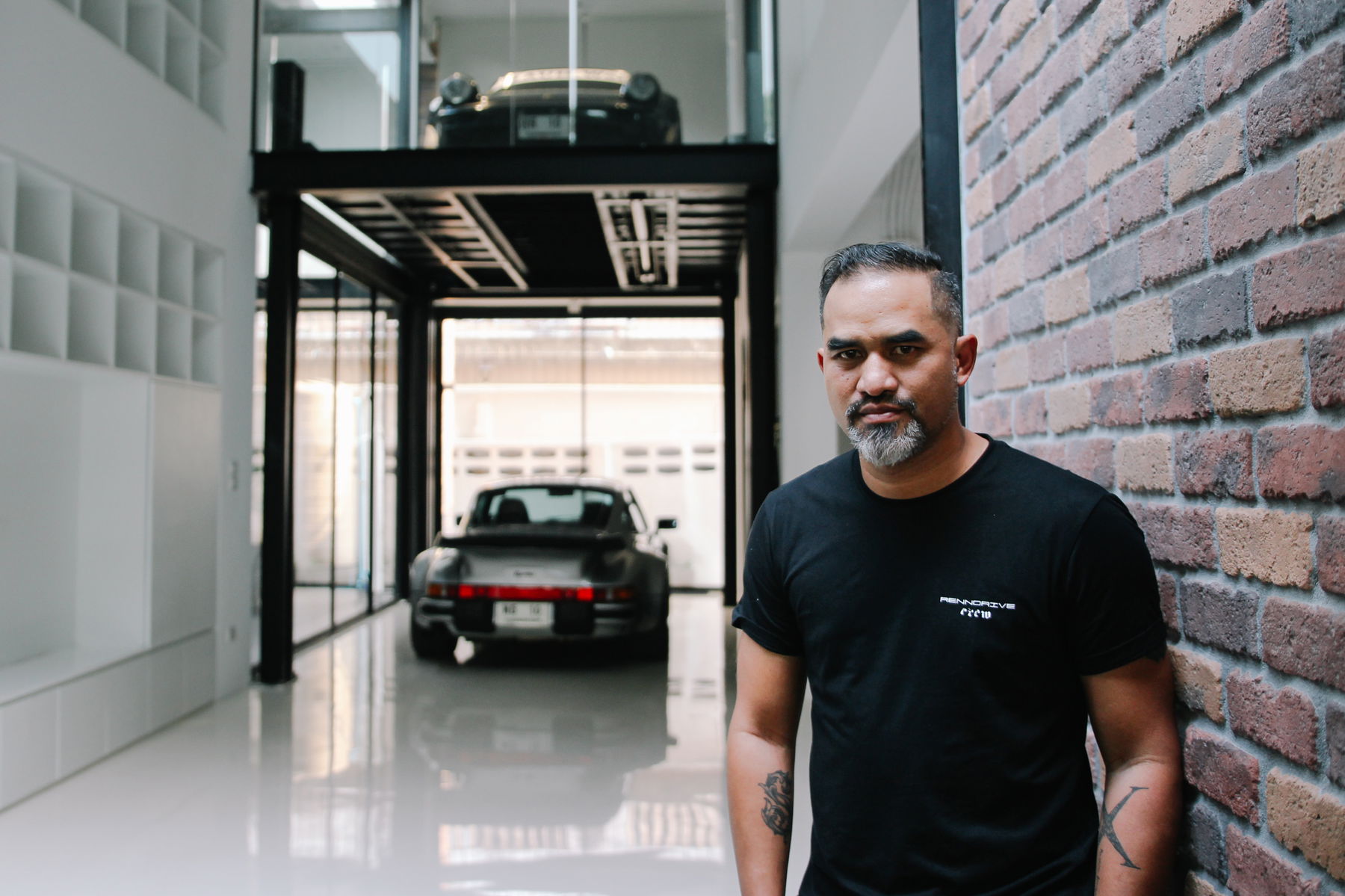 Hope you don't mind getting a little personal towards the end of our conversation – I saw two Minis in your garage as well that I know belong to your wife. How did she develop a passion for classic cars and this model in particular?
My wife always wanted a Mini before we got married. She lived a bit out of town so a small car did not suit her at the time. Once we got married and she moved in, the first thing she asked was let's get a Mini. She sold her daily (Subaru XV) and got this mini as her daily drive since her studio is very close now. The other Cooper work S is my brother-in-law's, he rarely drives it so I took care of it and drive it from time to time. It's a great little beast! 90 HP with jackknife 5 speed is lots of fun in a very small package.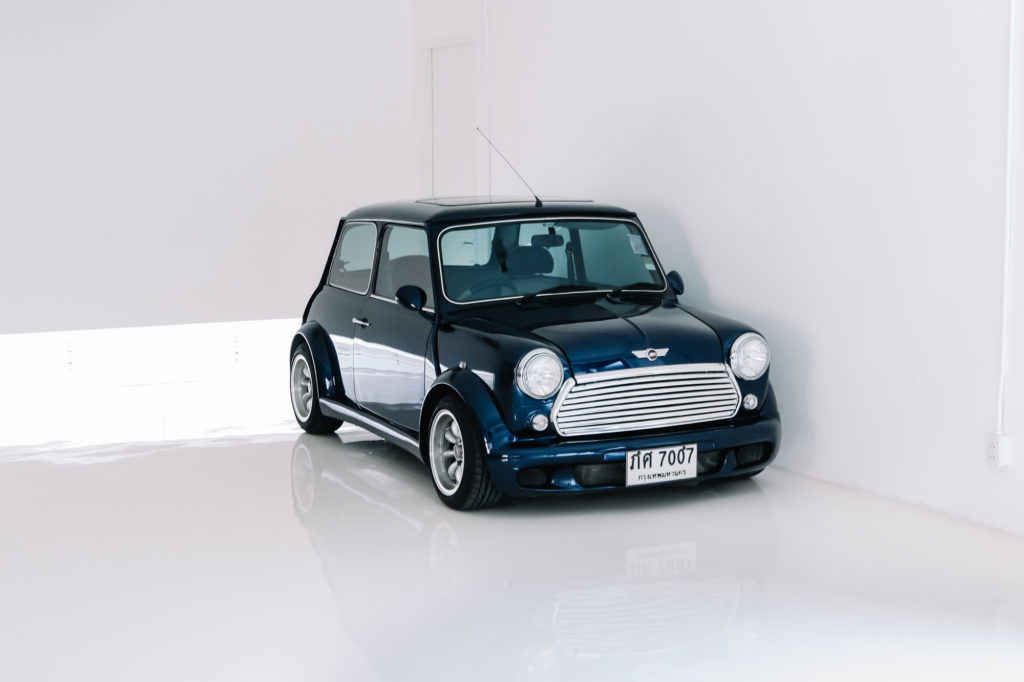 About Tenn's:
Magazine GT Porsche
Follow him on Instagram @Tennster
The article and photos were created in collaboration with Carphiles. 
Pour consulter l'article original et complet, cliquez ici.
P'tite devinette, qu'est ce qui est rouge, qui va vite et qui terrorise Seattle ? Non ce n'est pas une super tomate enragée ! On parle bagnole ici… Non, ce n'est pas une EG6 avec une ligne en boite de conserve… J'ai dit « qui va vite » ! Ha j'en vois au fond avec la bonne […]
Cet article Seattle Porsche 964 RWB : « The Lady in red » est apparu en premier sur De l'essence dans mes veines.
Pour consulter l'article original et complet, cliquez ici.
Dans l'univers Porsche, il y a bien sûr Magnus Walker et aussi Akira Nakai San qui est connu pour ses fantastiques préparations RWB. Depuis février, DNM Wrap & Customs et Easy Cars Reims se sont associés avec RAUH-Welt BEGRIFF pour créer RWB France. Nakai San, le fondateur de RWB, a fait récemment le déplacement à Reims pour réaliser la toute première Porsche RWB. L'artiste japonais était donc en France les 7 et 8 septembre derniers pour métamorphoser une Porsche 911 de type 964 (Carrera 4 – 1990). Après avoir été démontée, puis majoritairement préparée par les équipes d'Easy Cars, Nakai San a réalisé les […]
L'article Porsche RWB : Nakai San débarque en France, les photos ! est apparu en premier sur Les Voitures.
Pour consulter l'article original et complet, cliquez ici.