A few months ago in Bangkok, I had the opportunity to visit RWB Thailand by Autohaus. Unfortunately, my stay in the city was super short and I didn't have the time to meet the founder personally. I spent at least 3 hours on the place, enjoyed the perfect combination of the architecture and the unique cars around the building.
RWB (RAUH-Welt Begriff) is a Porsche tuner based in Japan, founded by Akira Nakai, who combines Japanese and Euro tuning elements, creating the distinct RWB style for Porsche chassis. Starting off as a small countryside body-shop in Chiba-Ken, RAUH-Welt 911's are now a common sight on both the streets and racing circuits of Japan.
Autohaus RWB Thailand was founded by Chin Kanitpong, in 2011. The building was designed by VaSLab in 2011 and the construction was completed in 2012. The project was inspired by the art of body tuning by Nakai-san, while the place is considered one of the best architectural-automotive sights of the country.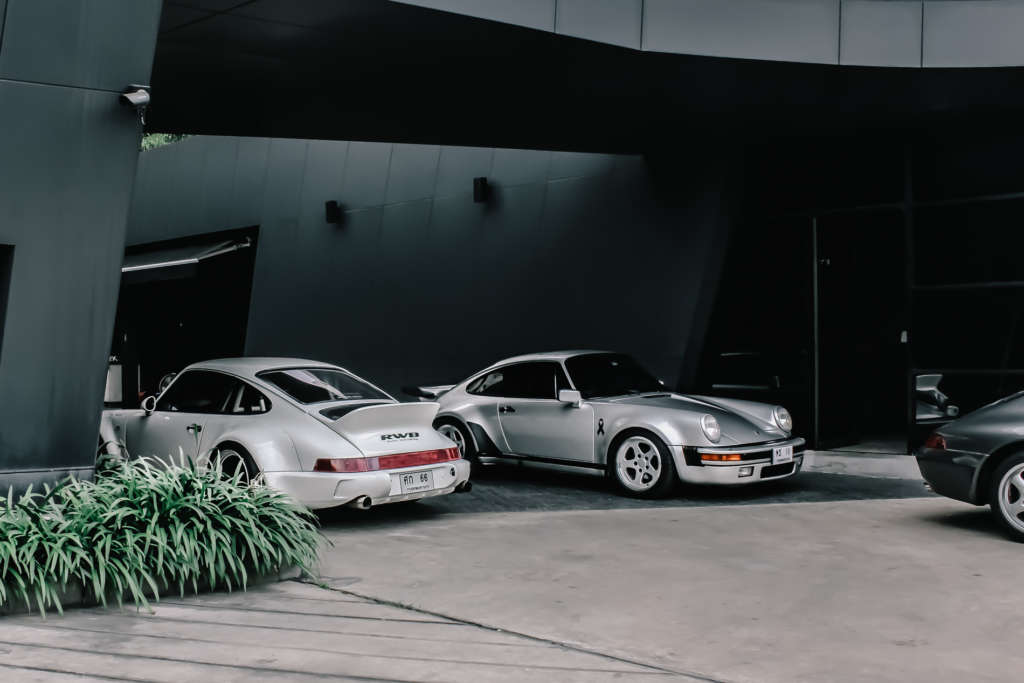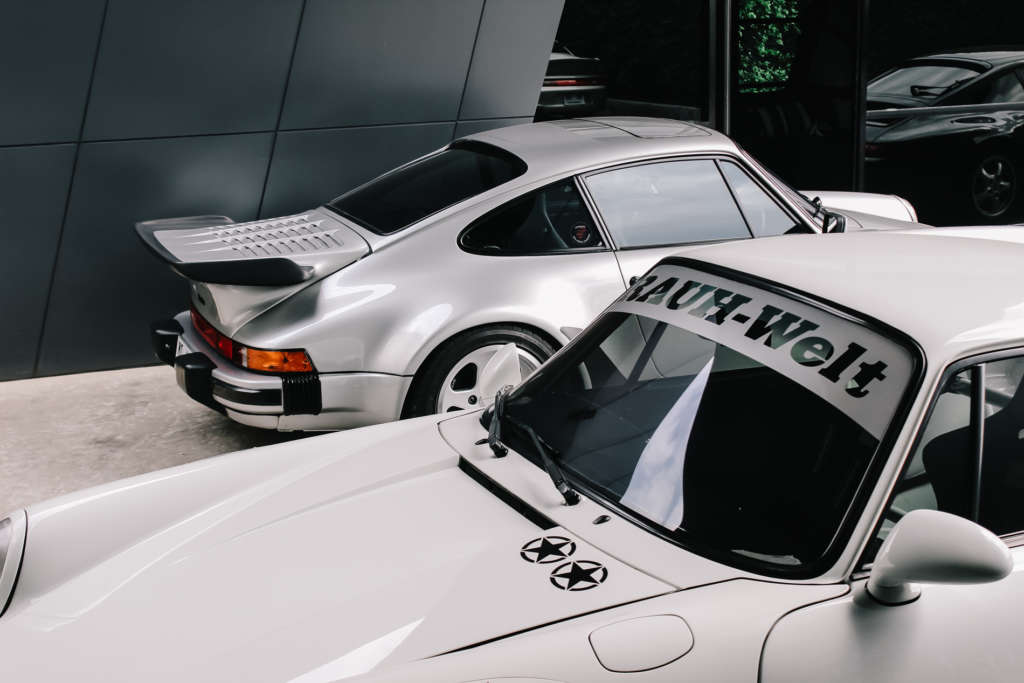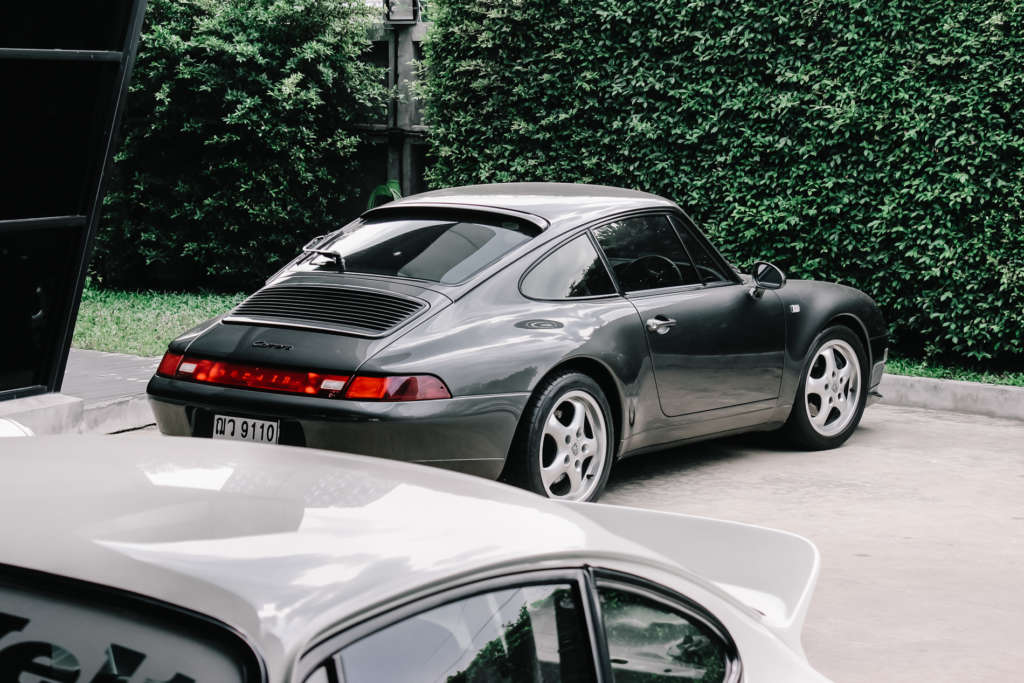 Right now, we are capable of building 911s from a ground up, both RWBs and not RWBs projects. Chin Kanitpong, Founder of Autohaus RWB Thailand
What inspired you to start RWB Thailand?
After my first RWB in Thailand, I just wanted to share "the widebody work" from the master, Akira Nakai.
I read on the website that per customer only one RWB can be ordered – Why only make one RWB Porsche per customer? Why not more?
That's not really true. There are customers who own more than one RWB. However, each one must be built and customised by Nakai-san one at a time.
What differentiates RWB Thailand from the rest of the distributors?
Right now, we are capable of building 911s from a ground up, both RWBs and not RWBs projects. Our chief mechanic is a good engine builder and also has experience with automotive electrical systems. However, we can only focus on one or two cars built at a time, just want to take time on each build to make sure it's done perfectly.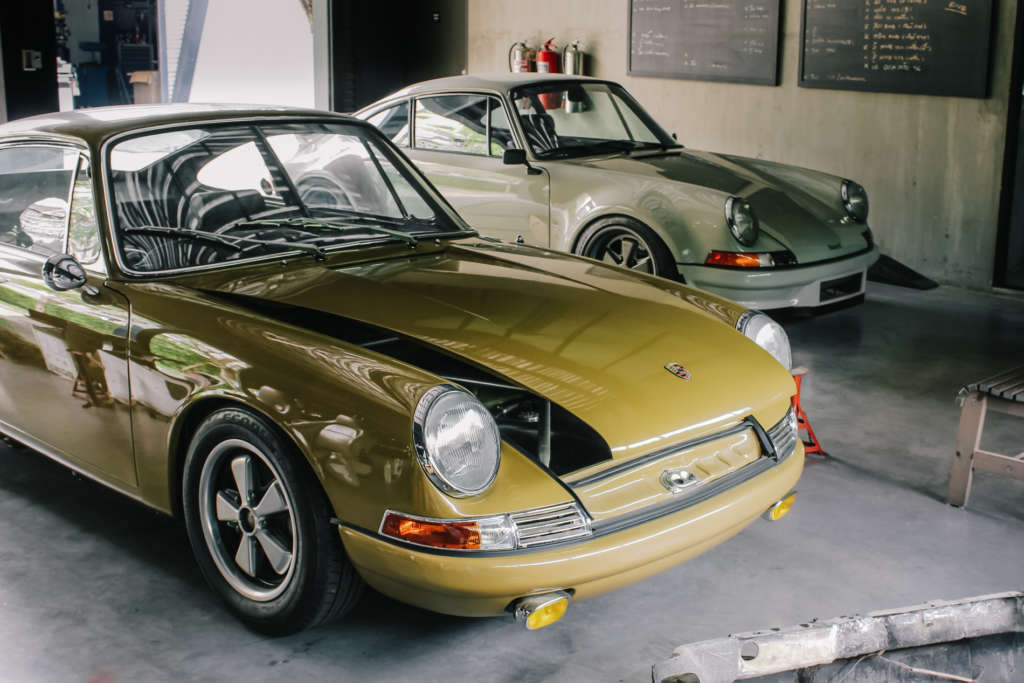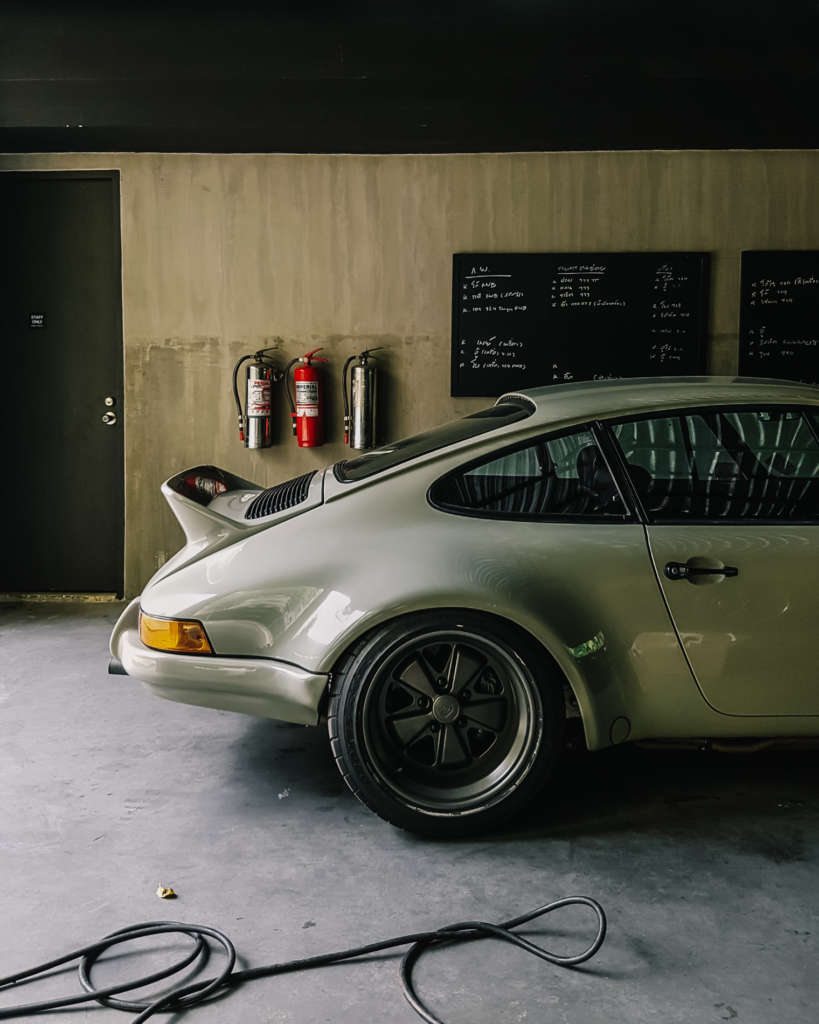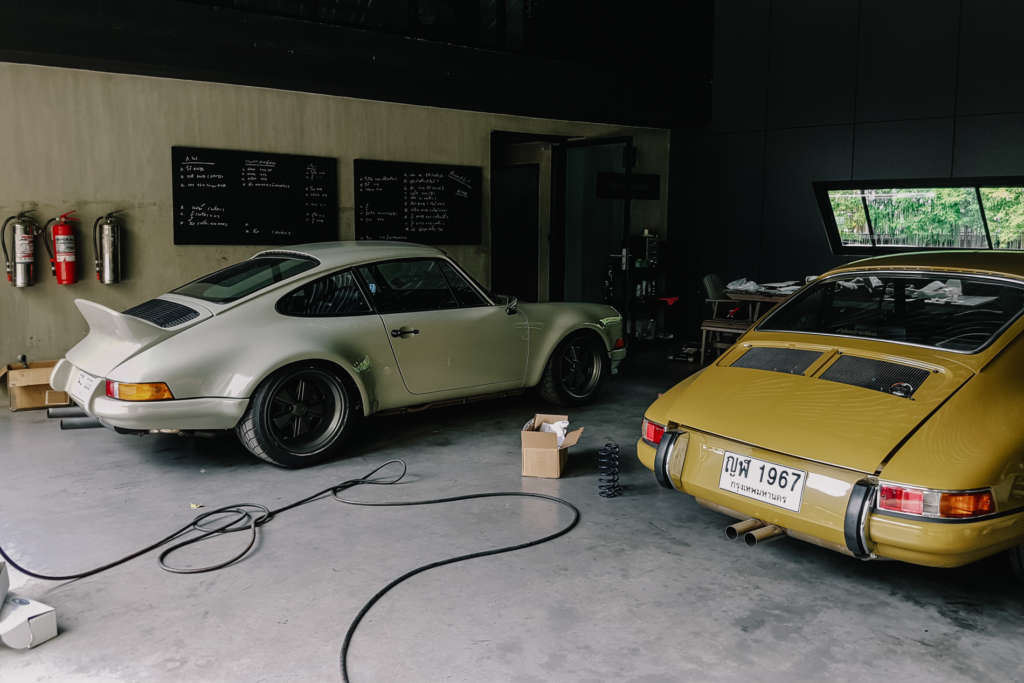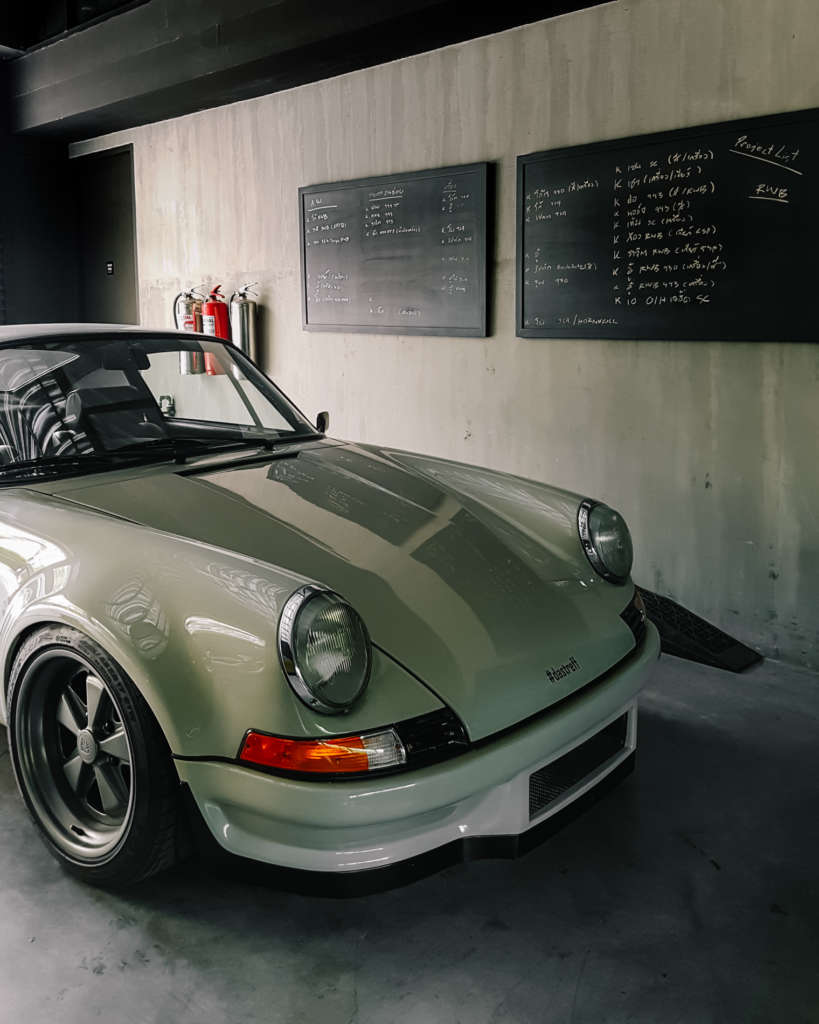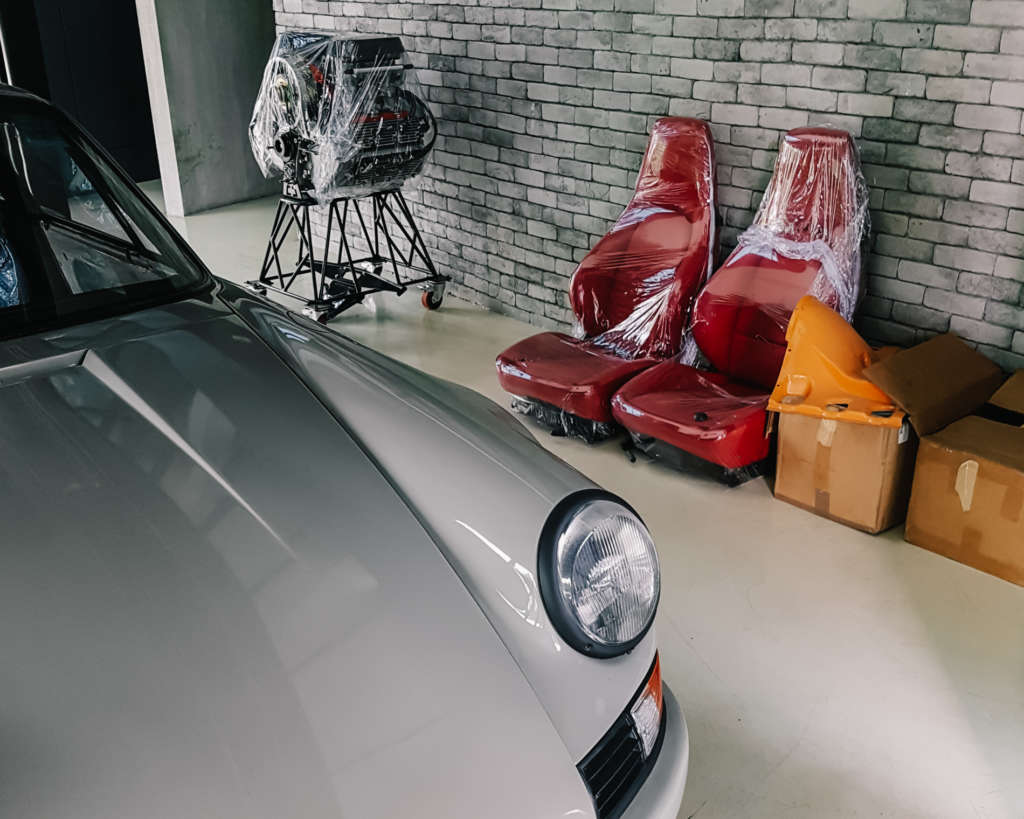 I saw that you do a lot of restoration as well, is this your primary business over modifying the cars?
No, restoration is not our primary business. I would say engine rebuilding is our main expertise.
What was the first car that you modified in Thailand?
Ten years ago, my mechanic and I started off with building a VW Golf MK1 race car. It has 2.0 16V ITBs coupled Quaife racing transmission.
What modifications you're capable of making on the Porsches? Is it only exterior, or interior as well?
We can pretty much do a complete car. Bodywork and paint are done by our affiliated shop close by. For the interior, we have upholstery teams to come in and work on the car, all other mechanical and technical are done by our mechanics.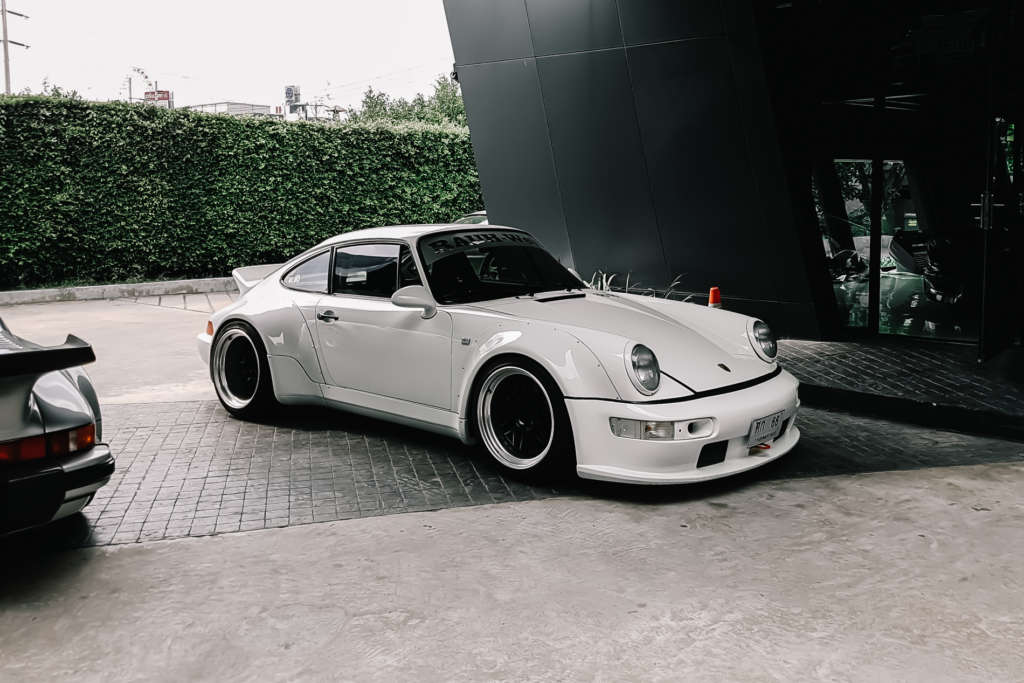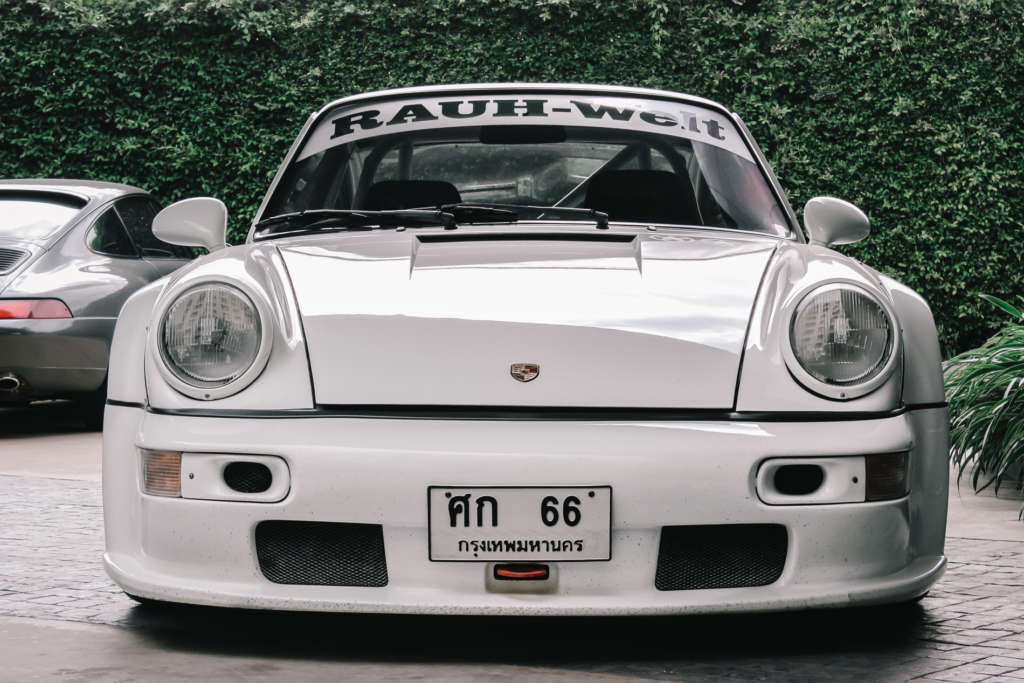 RWB Porsches: It's just a matter of personal preference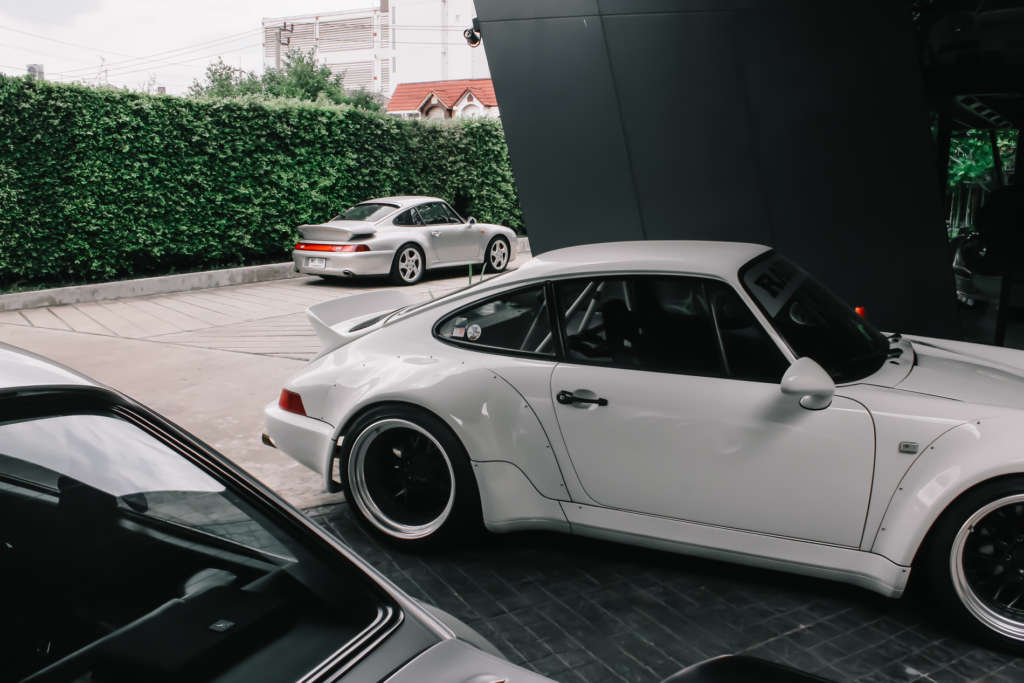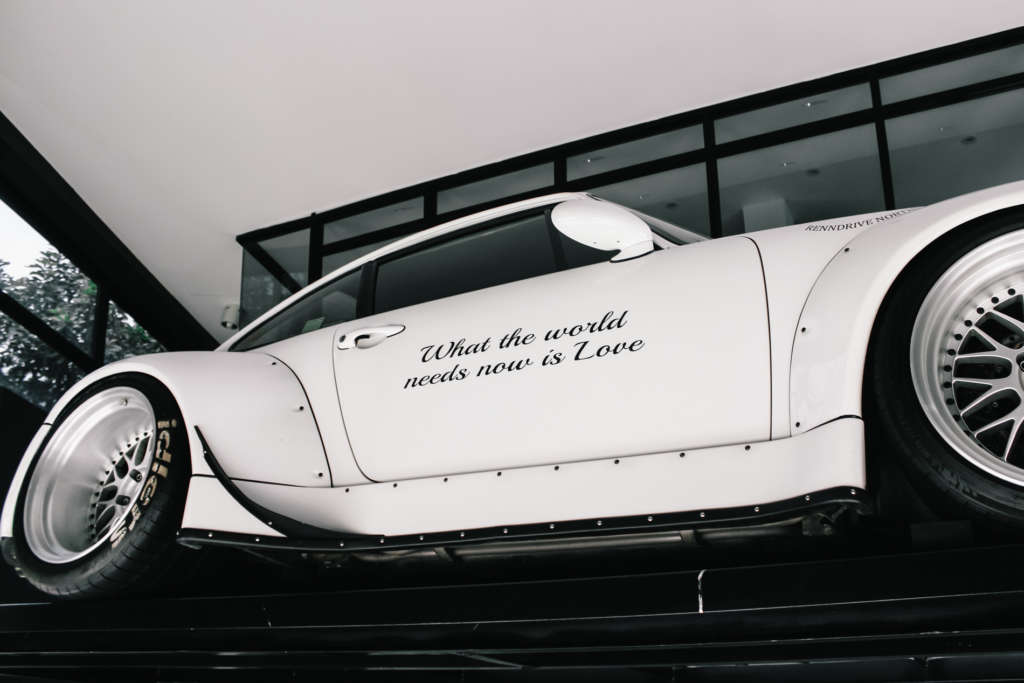 Which are the more memorable cars that you have come across in your years at RWB?
That would be our first 964 engine rebuild. It was for my 964 RWB. Internally, we built it to factory spec but added PMO six throttles kit with Motec engine management system, the car achieved 310 hp and ran flawlessly for years.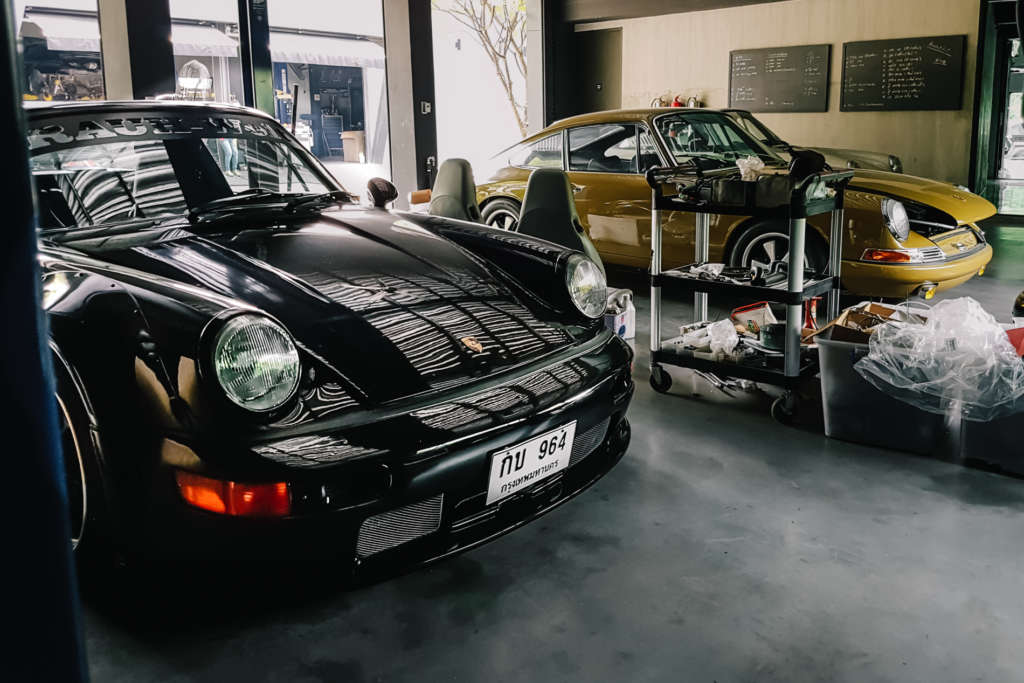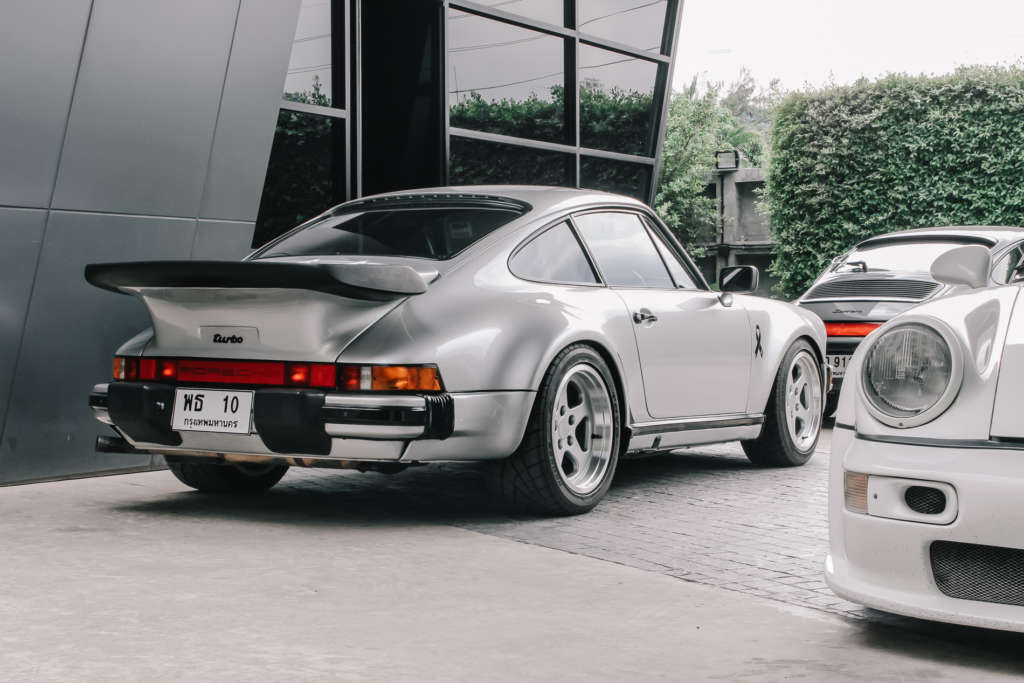 What car is the most popular among your customers? Is it only 964 Porsches? Or what other cars come in to be modified?
We have worked on all air-cooled models ranging from 912 to 993. An interesting project was a 1967 SWB 911 that only came in as a bare shell. We had to source all the parts to complete the car, that project took us almost 4 years.
Not all Porsches that come to Autohaus are customised into an RWB's, they also use the traditional way of restoring them, Autohaus handles a regular maintenance and restoration of other brands as well.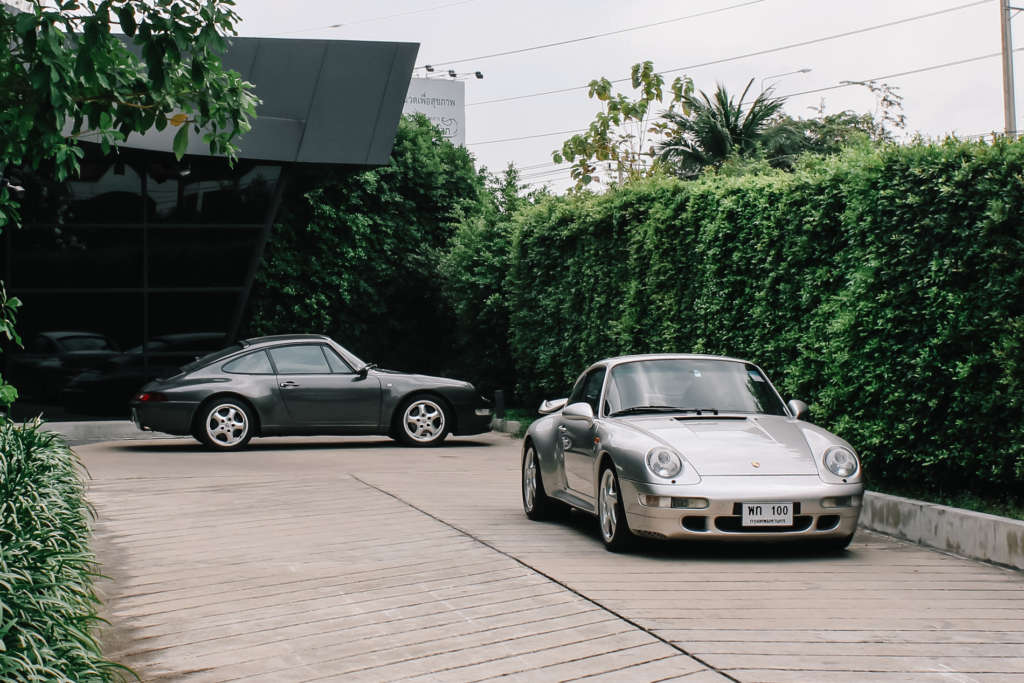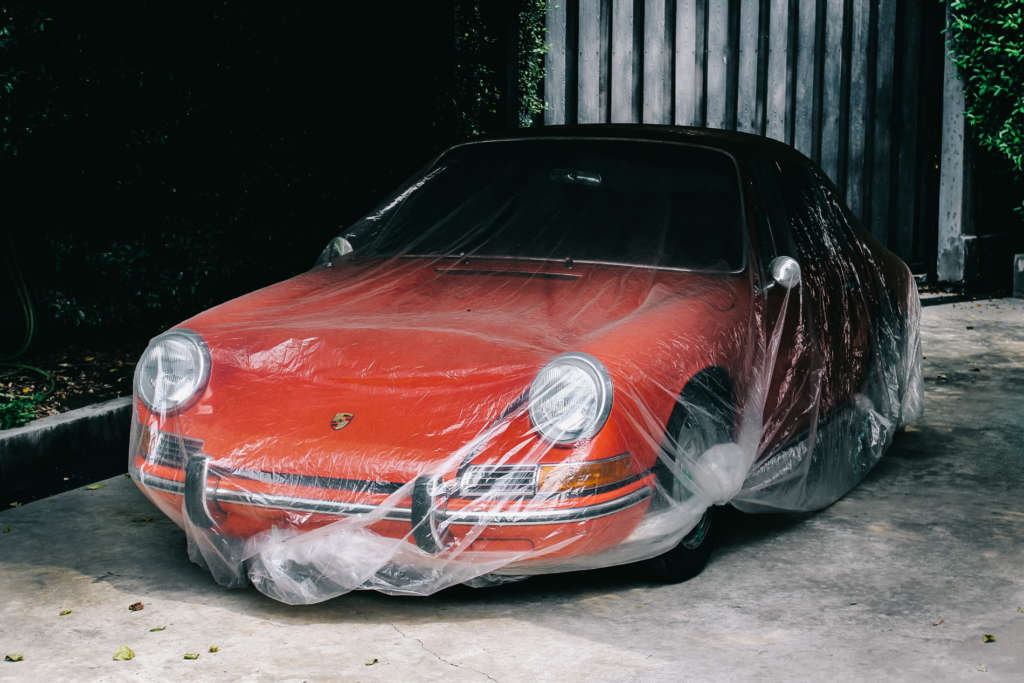 More about it: www.rwbthailand.com/
Follow them on Instagram: @rwbthailand
The article and photos were created in collaboration with Carphiles. 
Pour consulter l'article original et complet, cliquez ici.
In the sports car world, it is a well-established convention that each successive model is more powerful and faster than its predecessor, and Porsche has consistently stuck to this rule – except for a brief period in the 1970s. The rise of US emission regulations caught out all the motor manufacturers, especially America's muscle cars, which were completely hobbled.
However, thanks to its superior engineering, Porsche managed to avoid the worst of the power deficits: in 1976, the top-of-the-range Carrera 3.0 was only 13bhp down and had the same torque as the celebrated 2.7 of 1973-74. However, when the Carrera and the lower output K Series 2.7 made way in model year 1978 for the SC, there was considerable disappointment that the latest Porsche was rated at 'only' 180bhp.
There was also surprise that, for the first time since the launch of the 911S in 1966, there was only one atmospheric 911 model, plus, of course, the 3.3 Turbo. This simplification reflected the fact that Porsche was now also making the two transaxle models, the entry level 924 and the 928.
The latter in particular was the creature of Dr Ernst Fuhrmann who saw it as the successor to a 911 he felt was fast becoming obsolete, especially as it was apparent that Europe would copy American restrictions on exhaust emissions and also demand better mpg. Improving the 911's credentials here was one reason for the reduction in power, and limiting the 911 to 180bhp was also intended to differentiate its performance from the 240hp 928.
In fact, after promising beginnings, the emotional tide within Porsche had swung against the 928 when it became apparent that the new model would limit the life of the 911. Indeed, the only advocates of the futuristic 928 seemed to be Dr Fuhrmann and Design chief Tony Lapine.
This rather isolated Fuhrmann and made him increasingly defensive about 'his' 928. In 1978 he issued a Verbot on any further development of the 911, which included the competition programme: the privately entered Alméras 911 that gave Porsche its fourth (and last) Monte Carlo victory the same year was officially ignored by Zuffenhausen; through the back door though, customer motorsport manager, Jürgen Barth had more than a hand in the triumph, and many at Porsche would discreetly raise a glass.
But in an atmosphere where even R&D director Helmuth Bott was threatened with consequences if he continued work on his 911 Speedster project, there was little encouragement for 911 enthusiasts who might have hoped for a 911S version.
Nevertheless, pressure built up both in and outside Porsche to offer some sort of powerkit, if only to counter offers from Reutlingen Porsche dealer, Max Moritz, and the irrepressible Alois Ruf. Both tuners had bored out the 3-litre from 95mm to 98mm, and with other modifications were getting well over 200hp. Porsche already had the advantage of a 97mm bore in house, which was used for the 3.3 Turbo, so coupling these cylinders with the stock 3-litre's stroke of 70.4mm would result in a capacity of 3,122cc.
To read more about the rare, powerkit 911 SC 3.1, download Total 911 issue 143 to your digital device now.
Pour consulter l'article original et complet, cliquez ici.
Oh how we all enjoy an impressively good road trip. Just think about it; I'd wager that for most reading this fine magazine, there's not too much in life that can usurp the idea of slinging some essential luggage into the front of your Porsche 911 and taking on a drive to unfamiliar territory, hitting up some of the most delectable roads on Earth in the process. It is what Butzi's seminal sports car was built for, after all.
Your editorial team is no different, of course, and you'll commonly find our excursions through the continent documented in detail among these very pages. A Total 911 road trip usually sees us head east, too, this being the direction you'll find most of Europe from the magazine's humble UK offices. However, for our latest venture I'm breaking with tradition and heading to the second most westerly territory in Europe: the Republic of Ireland.
Ireland's blend of coastal and mountain roads is among the best on the continent to drive, offering plenty of technically challenging routes set among stunning natural topography. Better still, the roads on the Emerald Isle are quiet compared to the oft-driven mountain passes on Europe's mainland.
Previously in Total 911 we've championed the merits of the Wild Atlantic Way, an extraordinary trail of some 1,600 miles that closely follows the jagged extremities of Ireland's remarkable west coast. This time though, my automotive playground is the Wicklow Mountains, an expansive national park of some 20,483 hectares situated just south-west of the capital, Dublin. The roads are great, the accompanying views beautiful, and there's plenty of history to unearth from the area, too. Already, this is sounding like the perfect road trip.
My steer for the jaunt across the Irish Sea is a 991.2 Turbo S Cabriolet. In striking Miami blue, my mission is to find out if this all-singing, all-dancing 911 has any real substance to its drive, or if it really is the mobile poseur's paradise it looks like from the outside. The roads I'm headed for will help settle that dispute in no time.
To read more about the Porsche 991 Turbo S Cabriolet's road trip around Ireland, pick up Total 911 issue 145 in store today. Alternatively, order your copy online for home delivery, or download it straight to your digital device now.
Pour consulter l'article original et complet, cliquez ici.
Where did you take your Porsche this year? While track days are a perennial spectre for some, there's still plenty of love for the good, old fashioned road trip. Your contributing team at Total 911 are no different, embarking on a huge weekend road trip through Wales, home to some of the best and most well-known driving routes in the UK.
Six Porsches from Total 911's British contingent of 'Living the Legend' reporters – real-world 911 owners who share their stories each month in the magazine – took on the best of the Welsh tarmac over three days, beginning at the Black mountains in the south and culminating in our favourite road, the B4391, in the north.
Look out for a full report and plenty of behind-the-scenes pictures from our trip in an upcoming issue of the magazine, but for now we've put together a quick highlights video from the weekend for you to enjoy.
If you video'd your Porsche road trip this year, we want to see it! Paste your link in the comments section below or tag us on social media @Total911.
Pour consulter l'article original et complet, cliquez ici.
By now, you should have had a chance to read our brief history of widebody Porsche 911s and now, from the original Rennsport to the latest Carrera 4S, we've compiled a list of the wider-than-normal 911s for your perusal
We want you to vote for your favourite fat-hipped neunelfer in our latest poll and we'll reveal the results in Total 911 issue 138, out next month.
Pour consulter l'article original et complet, cliquez ici.