Quand Porsche Cars Australia prend soin de ses clients, les choses ne sont pas faites à moitié. Des propriétaires de Porsche 911 GT2 RS ont été conviés avec leurs montures quasi neuves par l'importateur Porsche australien sur le spectaculaire circuit australien appelé «The Bend». Après des mois de préparation, Porsche a lancé cette journée thématique, …
Pour consulter l'article original et complet, cliquez ici.
Earlier this year, we saw David Donohue wheel the latest GT2 RS around Road America in a sizzling time of 2:15.17 on Michelin Pilot Sport Cup 2 R tires. Last week, IMSA ace and all-around hooligan Leh Keen took another GT2 RS around the four-mile circuit in Elkhart Lake, Wisconsin, and slashed the previous record by a considerable margin.
Granted, the comparison isn't exactly fair. While Donohue's car was a bone-stock GT2 RS—though likely one of the best of the batch, Keen's car received a few tweaks to get a little more out of the widely adjustable chassis. Aside from the factory cage and the Manthey water tank for longer fast laps at full power, there are two major changes. This RS benefits from a more aggressive alignment courtesy of 311RS, who've modified a few track-spec cars featured on this site, as well as a engine tune from Mitch McKee. The tune reaps an additional 60 wheel horsepower, total 690 at the rear wheels. Truly, this mild package simply maximizes the potential of the factory setup without bringing in many aftermarket parts. With a new set of Cup 2 R tires—likely providing the largest benefit—Keen set out to slash Donohue's lap by a considerable margin.
And though he did, the ease with which Keen drives this car makes you wonder how. Though still slightly nervous on the brakes, the car looks so much more composed from mid-corner onwards. The corner exit acceleration is hard to fathom—it looks almost four wheel-drive at times, and only once does the break away under acceleration (2:00). When it does, it looks so comfortable and predictable that Keen's steering inputs are more like those you'd expect from a Sunday drive than a record-breaking lap at one of the fastest road courses in North America. Even when dancing through Turn 10, it looks so casual.
At the end of his first economical lap, Keen crossed the line in 2:12.9—a time which rivals a GT3 Cup Car and bests the fastest non-Porsche production car, a Viper ACR, by seven seconds. Not only hadn't he needed a warmup lap, he hadn't even used tire warmers. After that, his times began to worsen, and so they packed it in after a fairly stress-free and straightforward day at the circuit. Of course, it's never that simple; much headscratching work goes on in wee hours beforehand to get such an encouraging chassis, But it's fair to say that the preparation this car received made setting a staggering time look easy.
Pour consulter l'article original et complet, cliquez ici.
Une nouvelle mode est en train de se développer aux États-Unis : dévisser et enlever les gros ailerons des Porsche 911 GT3 RS et 911 GT2 RS. Le préparateur américain Sicktoiz propose un kit spécifique permettant d'avoir une apparence parfaite sur ces deux véhicules sportifs : le kit « Wing Delete ». A une époque, l'aileron était …
Pour consulter l'article original et complet, cliquez ici.
Tout n'est pas perdu. A l'avenir (au moins jusqu'en 2040 en France…) toutes les Porsche ne seront pas électrifiées, que ce soit à la façon PHEV ou EV. C'est Andreas Preuninger, le patron des GT chez Porsche qui l'affirme.
A.Preuninger de dire pour rassurer : « Il y a peut-être des projets d'électrification pour la gamme normale des voitures de sport, mais pas pour les GT. Si , du jour au lendemain nous décidons d'électrifier toutes les GT, nous devrons avoir une raison valable. Puisque comme toujours, il faut qu'il y existe un lien entre les voitures que nous utilisons sur la piste et celles que nous vendons pour la route.
Heureusement, les membres du conseil d'administration nous soutiennent. Les Porsche GT sont de véritables Porsche, comme l'a toujours été la Porsche 911. D'autres équipes chez Porsche se concentrent sur des domaines tels que la numérisation et l'électromobilité mais ils n'ont pas en charge les GT. Toutefois nous échangeons en permanence avec eux, mais je ne pense pas que nous ne devrions tout mettre dans le même sac, Les Porsche de série et les Porsche GT. »
Ainsi, si on en croit les propos du patron de Porsche GT, les 718 Cayman GT4, 911 GT3, 911 GT3 et 911 GT2 RS devraient rester à l'avenir des Porsche 100% thermiques.
Ce ne sera pas le cas des autres 718, 911, Panamera ou des SUV qui vont très vite passer par la case hybridation ou même électrification comme notamment pour la nouvelle berline Taycan ou à moyen terme pour le Macan.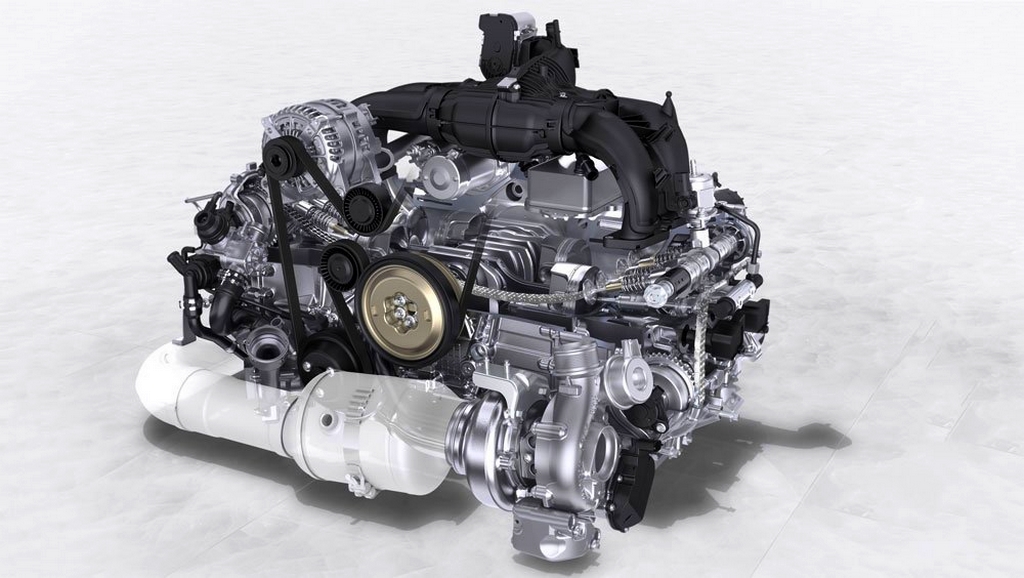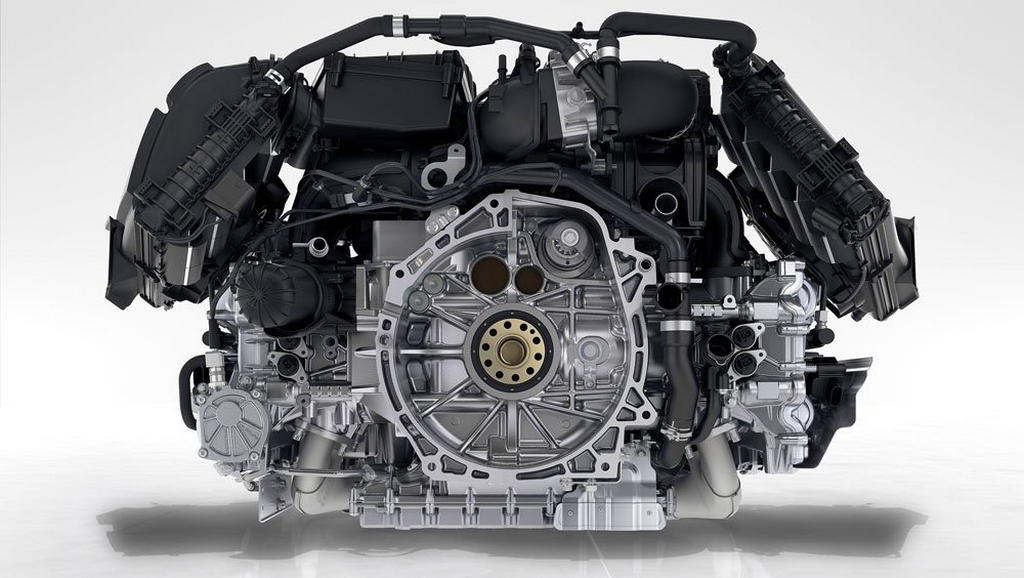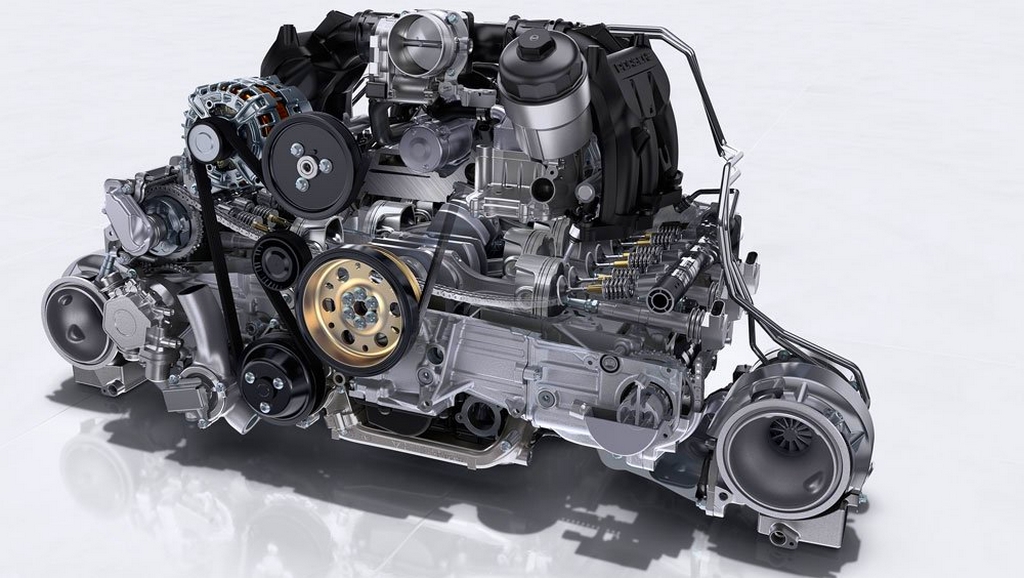 Le flatsix « thermique » classique a donc encore de beaux jours devant lui et surement bon nombre d'évolutions prévues au fil des ans.
Via Autocar, ForumPorsche.
Pour consulter l'article original et complet, cliquez ici.
It's soothing to know that many owners of the latest GT2 RS thrash the car around the circuit on a regular basis. Perhaps none of these well-heeled trackday drivers is better known than « sebastien vittel« , whose exploits we've covered on this site many times before.
Naturally, taking a GT2 RS to a track day puts a big bullseye on the car's back, since running with a GT2 RS on a track day is barroom boast that'll earn the teller quite a few rounds. However, unlike most cars, the camera car in this clip is one which actually stands a chance against vittel's mildly tuned GT2 RS.
His car uses a Manthey alignment, steel brakes, Endless brake pads, and a taller rear wing. Most importantly, vittel uses the new Michelin Cup 2 R tires, which are what Manthey used on their car to outrun the 918 at Portimao.
The Nissan has been stripped to 3,300 pounds, makes 760 horsepower, and wears Michelin slicks. That's still about sixty pounds heavier than the Porsche, but it makes sixty horsepower more than the 911 does. Still, it's the Porsche that's the quicker of the two in a straight line. The two engines displace the same volume, but the Porsche's makes 553 lb-ft from just 2,500 rpm. That might help.
A straightline advantage, strong brakes, and a handy driver help the Porsche stay ahead, but it's clear the Nissan is faster in most corners. Searching for grip in some odd places, the Nissan uses its four-wheel drive system to deploy its incredible thrust off the well swept driving line and pass around the outside. It's fitting that it takes such a brazen move to finish this spectacular battle between two giants, which ought to have given the two drivers plenty to talk about in the bar afterwards.
Pour consulter l'article original et complet, cliquez ici.