More power, more aerodynamic grip, more performance, and more usability—we've heard all of the new Cayman GT4's strengths already. However, few automotive journalists can test those claims like Steve Sutcliffe. Though he might not look like a superlative athlete, the man is arguably the best driver among his peers. Ten years ago, he was given the chance to test a Honda F1 car, and was only several tenths off James Rossiter, the Honda test driver roughly half his age.
Here, Sutcliffe uses all his strengths to illuminate the incremental changes that make this car 12 seconds a lap faster around the Nurburging than the 981 GT4. Despite the car weighing 80 pounds more and retaining the same frustratingly long gear ratios, the 718 is still quicker in a straight line.
Based upon the motor found in the rear of the latest Carrera S, the 718's new 4.0-liter motor makes 414 horsepower and 309 lb-ft of torque. Though that latter figure is the same as with the outgoing 3.8-liter engine, the added displacement provides a broader powerband, which helps camouflage the car's long gearing. With the driver more often in the optimal rev range, the new chassis is more easily exploited. 
The steering, brakes, and suspension are closely related to those found in the GT3, and Sutcliffe immediately recognizes the changes. That sharpened steering is a real asset through Knockhill's blind entries, which Sutcliffe attacks with the commitment you'd expect from him. 
A big rear wing, an underbody diffuser, and a bigger splitter creates 269 pounds of downforce at 188 miles per hour—nothing to sniff at. Not only is this car more incisive, but added stability—a little extra composure is always nice over the crests—is another feature which goads a driver to push that much harder. 
The improved powertrain, better composed chassis, and better exhaust note make it even more thrilling to drive than its predecessor, which was a firecracker itself. Incremental changes in every department make the new 718 Cayman GT4 a dependable, confidence-inspiring car which can soak up bumps, stay on the pipe, and encourage the driver to attack. That combination of qualities—not just the bump in power—is what is responsible for its incredible 7:28 lap around the 'Ring.
Incidentally, that's the same as the lap set by the 997 GT3 RS 4.0. Though tire technology has come a long way in ten years, having the least expensive member of the GT family set the same lap as the former heavyweight is a testament to Porsche's unyielding search for incremental improvements in every department.
Pour consulter l'article original et complet, cliquez ici.
A motoring journalist worth their salt ought to verge on being salty. Fair judgement and an understanding of what a sports car should offer is what Dan Prosser brings to the table, and through his sharpened lens we learn how the quickest variants of the 718 lineup differ from their predecessors.
Since most YouTubers attention spans are limited and the cars are so similar, Prosser chose to drive the cars in the domains they're better suited to, which revealed some interesting differences between the two. While Cayman GT4 showed more civility than its predecessor on the track, the Boxster Spyder was a harder, more focused machine for the country road. It seems the two are nearing a happy medium to keep the track rat pacified and the sunday driver excited.
Better for the Boulevards
The newest Cayman GT4 seems less of a skunkworks product this time around. Despite the rack losing some of its three-dimensional feel, it compensates with more composure and reassurance across cambers, pockmarks, and crests. At the end of the day, it's still an incredibly accurate and intuitive car, but it pays for its poise with a loss in feel.
That is only one of the traits which helped this generation of the Cayman GT4 cover the Nurburgring twelve seconds faster than its forebear. Factor in less drag, more aerodynamic downforce, and a bit more power, it's easy to see how a driver would feel confident pushing it hard on a varied and unforgiving track. It's much friendlier at the edge of adhesion, thanks in part to a Porsche Torque Vectoring limited-slip differential which allows the driver to lean on the car. In short, it's a more amenable car with better stats. For everyone but a hardened racing driver, that means its faster in most places.
Closer to the Right Compromise
Compromise might be the operative word with these two, since both still show a few shortcomings made in the name of everyday civility. Those frustratingly long gear ratios, a muted exhaust note, diminished steering feel, and a stowable top in the case of the Spyder mean that they're not quite the hardcore motorsports product that they're sometimes billed as.
This might seem harsh considering the beauty and craftsmanship of these two gems, but a discerning judge helps make the the avid driver more informed and less frustrated. Let's just be thankful these two didn't hold on to the four-cylinder turbo.
Despite their shortcomings, it's hard to argue with the obvious purpose on display here. For those who want a little more from their mid-range Porsche without spending GT3 money, these are alluring alternatives. Plus, with their mid-engine balance and comparatively lower power, they're much more approachable for the hobbyist than the hotter-blooded GT3 is.
Pour consulter l'article original et complet, cliquez ici.
Le département de personnalisation Porsche Exclusive Manufaktur dévoile un exemple de Porsche 718 Spyder dans une robe bleue métallisée avec des jantes noires. La Porsche 718 Spyder est le nouveau modèle haut de gamme de la famille Boxster avec un moteur 6 cylindres à plat développant 420 ch. Bien qu'ayant un design et des équipements …
Pour consulter l'article original et complet, cliquez ici.
Tout n'est pas perdu. A l'avenir (au moins jusqu'en 2040 en France…) toutes les Porsche ne seront pas électrifiées, que ce soit à la façon PHEV ou EV. C'est Andreas Preuninger, le patron des GT chez Porsche qui l'affirme.
A.Preuninger de dire pour rassurer : « Il y a peut-être des projets d'électrification pour la gamme normale des voitures de sport, mais pas pour les GT. Si , du jour au lendemain nous décidons d'électrifier toutes les GT, nous devrons avoir une raison valable. Puisque comme toujours, il faut qu'il y existe un lien entre les voitures que nous utilisons sur la piste et celles que nous vendons pour la route.
Heureusement, les membres du conseil d'administration nous soutiennent. Les Porsche GT sont de véritables Porsche, comme l'a toujours été la Porsche 911. D'autres équipes chez Porsche se concentrent sur des domaines tels que la numérisation et l'électromobilité mais ils n'ont pas en charge les GT. Toutefois nous échangeons en permanence avec eux, mais je ne pense pas que nous ne devrions tout mettre dans le même sac, Les Porsche de série et les Porsche GT. »
Ainsi, si on en croit les propos du patron de Porsche GT, les 718 Cayman GT4, 911 GT3, 911 GT3 et 911 GT2 RS devraient rester à l'avenir des Porsche 100% thermiques.
Ce ne sera pas le cas des autres 718, 911, Panamera ou des SUV qui vont très vite passer par la case hybridation ou même électrification comme notamment pour la nouvelle berline Taycan ou à moyen terme pour le Macan.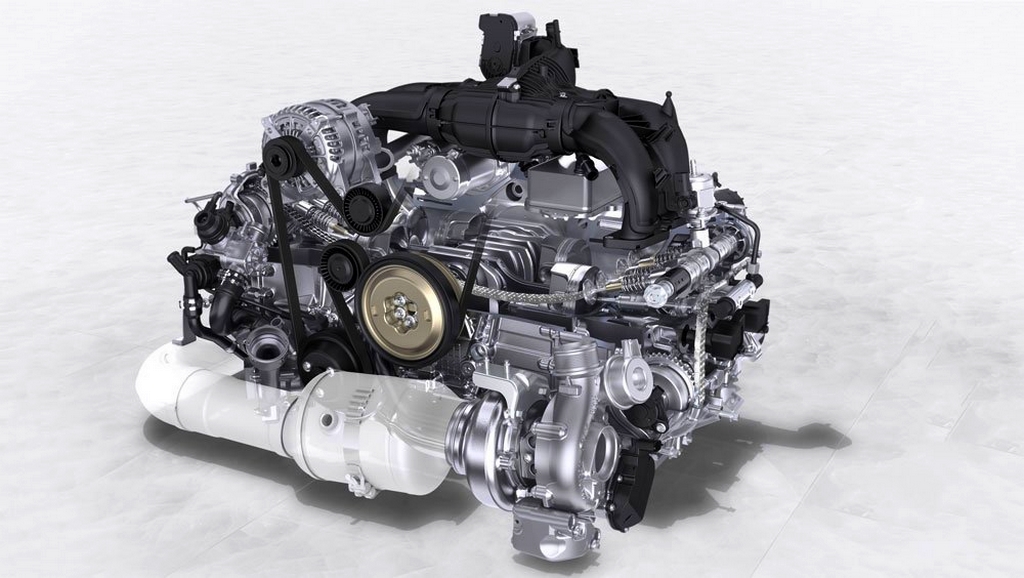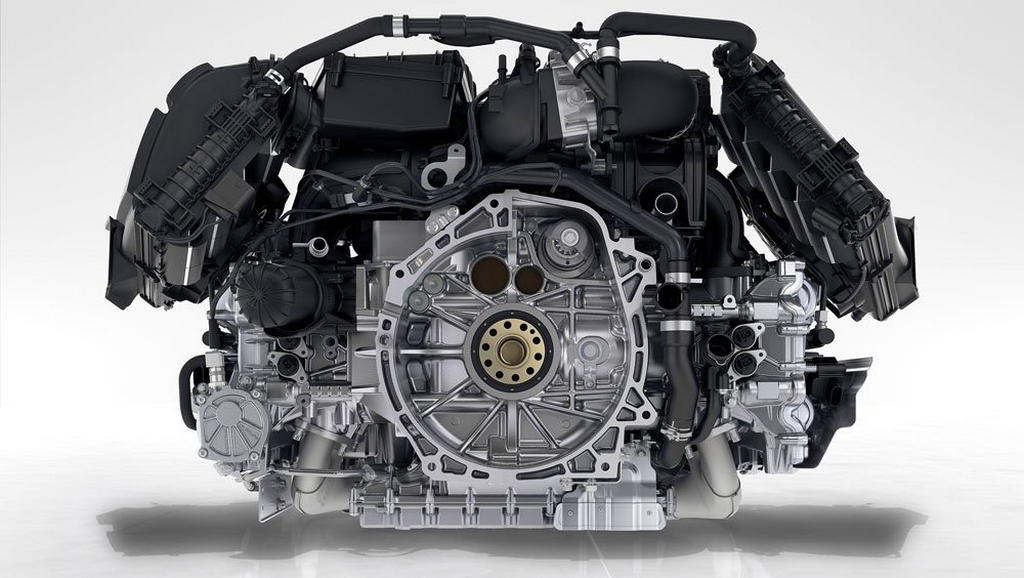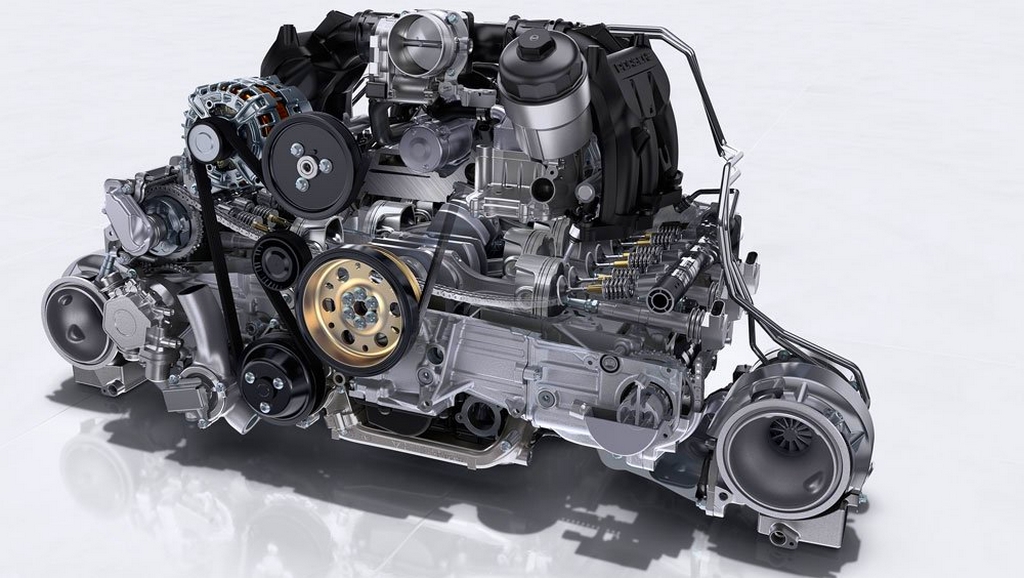 Le flatsix « thermique » classique a donc encore de beaux jours devant lui et surement bon nombre d'évolutions prévues au fil des ans.
Via Autocar, ForumPorsche.
Pour consulter l'article original et complet, cliquez ici.
A l'époque, nous avions été séduits par la version T de la Porsche 991. Loin de n'être qu'une version bien « marketée », il s'agissait d'un modèle à part entière, plus authentique que les versions Carrera. Porsche réitère l'opération avec les 718 Boxster et Cayman. C'est ce dernier que nous avons pu tester, lors d'une belle virée. Pour profiter de cette biplace au physique avantageux, direction l'Auvergne, et plus précisément, le Cantal. Avec une question en tête : cette version apporte-t-elle un regain d'intérêt par rapport aux versions normales, voire S (350 ch), dont elle se rapproche sur le plan du tarif ?
A bord, notre exemplaire joue le jeu : une boîte manuelle bien sûr, et un habitacle dénué d'écran tactile (disponible en option gratuite) laisse place à un rangement dans la planche de bord, rarement rencontré sur les Porsche de grande série… A la mise en route, le Flat 4 n'émoustille toujours pas. Très silencieux, ce bloc 2.0 développe toujours 300 ch. Un poil creux à bas régimes, il ne s'éveille vraiment qu'à partir de 2 500 tr/min. La direction parfaitement calibrée et l'encombrement limité du 718 permettent des évolutions urbaines aisées. Sur autoroute, l'absence de radio fait apparaître quelques bruits d'air, supportables, et le confort des sièges sport plus, de série, permet de longues étapes sans fatigue, à condition de ne pas solliciter la position sport de l'amortissement piloté, déjà bien maintenu. Ce Cayman T, plus typé, reçoit en effet d'office le châssis sport, rabaissé de 20 mm (indisponible sur la version de base équipée du…See more pictures on Auto moto : magazine auto et moto
Pour consulter l'article original et complet, cliquez ici.