Turbocharging did not gain the Boxster and Cayman any fans. The models kindly picked up 911 fans' spare derision when the transaxle cars left production in the mid-1990s, and have carried the torch of poor public perception from their predecessors. Real enthusiasts should only be buying 911s after all, or so the line goes. Despite having something of an optics problem right from the outset the cars have always been built upon an excellent foundation, with enviable driving dynamics and a sonorous, if not always powerful, flat-six.
JayEmm likes to couple clickbait with calm reasoning, which gives him a leg up on most Youtubers. To be clear he is saying the 981 GTS is the only modern Porsche he would buy, not the only one you should buy, and that mostly comes down to Jay not being the biggest 911 fan. The man daily drove an Exige for quite some time, which makes me think he's made an honest assessment of himself as someone who does not need a back seat.
He rather rightly points out the existence of the 718 Boxster and Cayman's flat-four gave their six-cylinder immediate predecessors something of a boost on the secondhand market. Buyers who were in for the noise and the character of a Boxster were not easily wowed by the new car, despite it improving on paper in virtually every metric. The sound of the flat-four was too Subaru-like, and the whole package lacked the effortless smoothness of the old mill. The GT3-mimicking GT4 and Spyder seek to change that.
But does that make the 981 the pick of Porsche's recent past? At present 981 Boxster and Cayman GTS models on classifieds sites are sitting in the high $50k range and even into the low $70k range with modest miles. That sort of pricetag knocks on the door of cars like the 997 Turbo or any number of 991.1 911s. Indeed, that sort of pricetag will by very nice 996 GT3 with some money left over.
That said, where do you stand on JayEmm's assessment? Is the 981 Boxster GTS the modern Porsche to own?
Pour consulter l'article original et complet, cliquez ici.
Depuis quelques temps, il se murmurait que Porsche travaillait au développer d'une nouvelle version des 718 Cayman et Boxster GTS propulsées par le H6 4.0 L en version atmosphérique.
Les rumeurs sont devenues une réalité ce jour avec la présentation officielle des nouvelles Porsche 718 Cayman et Boxster GTS 4.0 à moteur flatsix de 400 ch.
L'arrivée au catalogue de cette nouvelle version GTS 4.0 ne signifie pas la disparition de la version GTS à moteur Flatfour 2.5 L Turbo de 365 ch qui servira désormais d'entrée de gamme à la lignée GTS.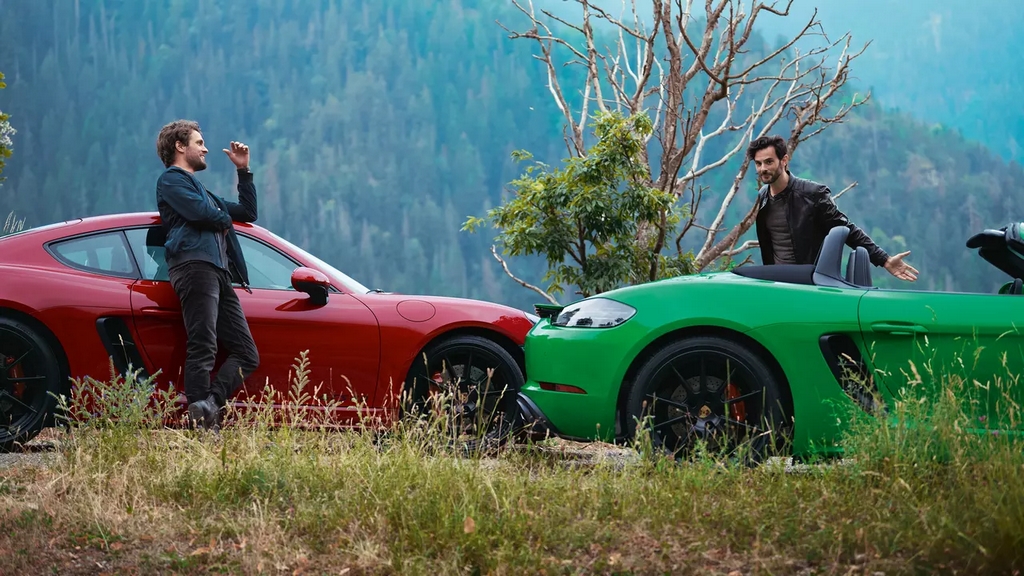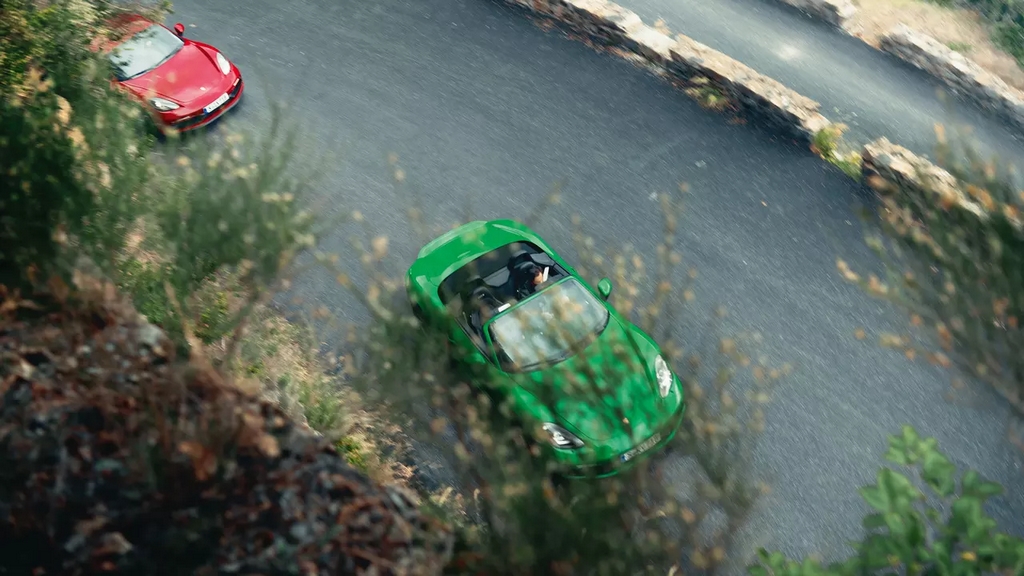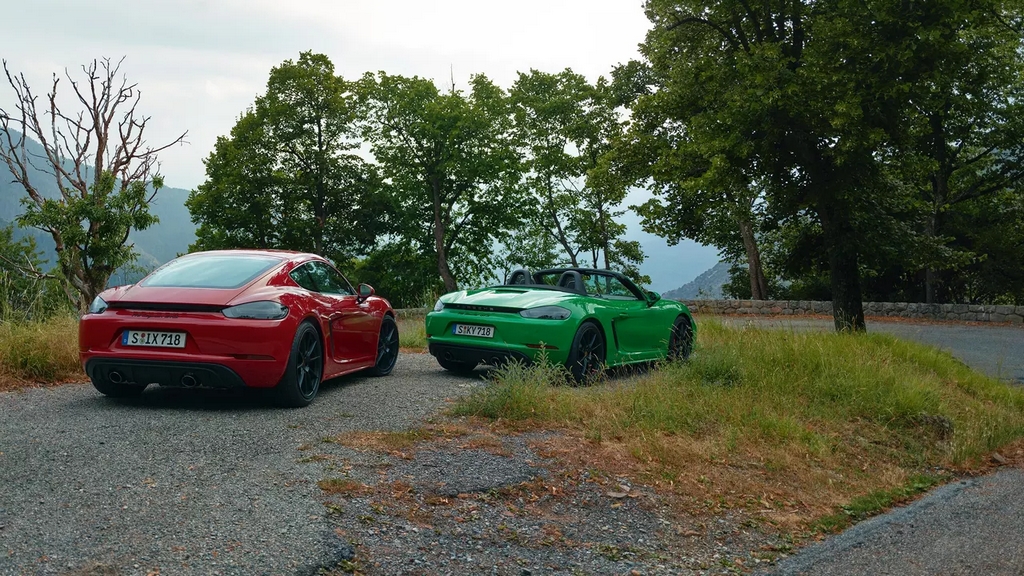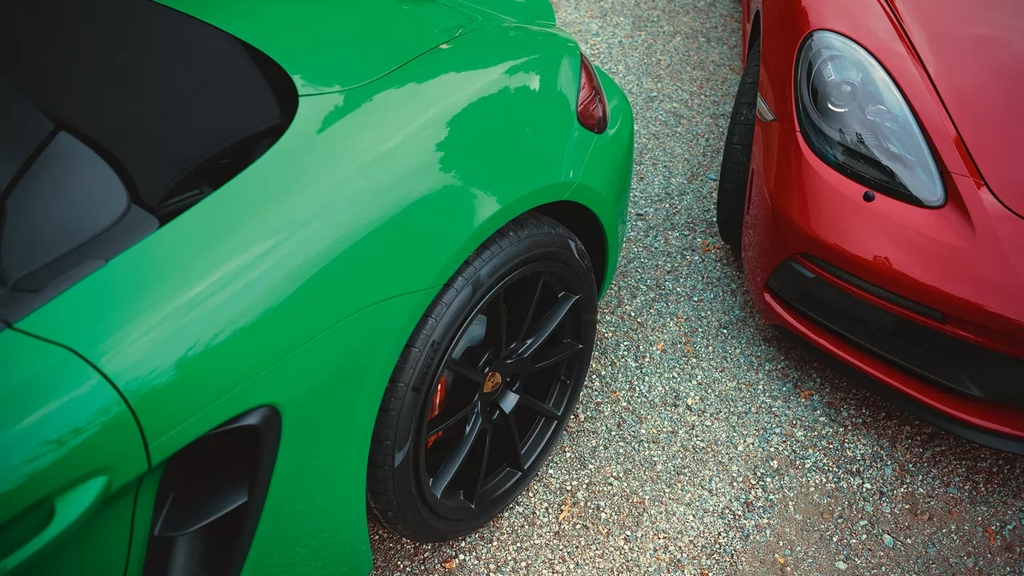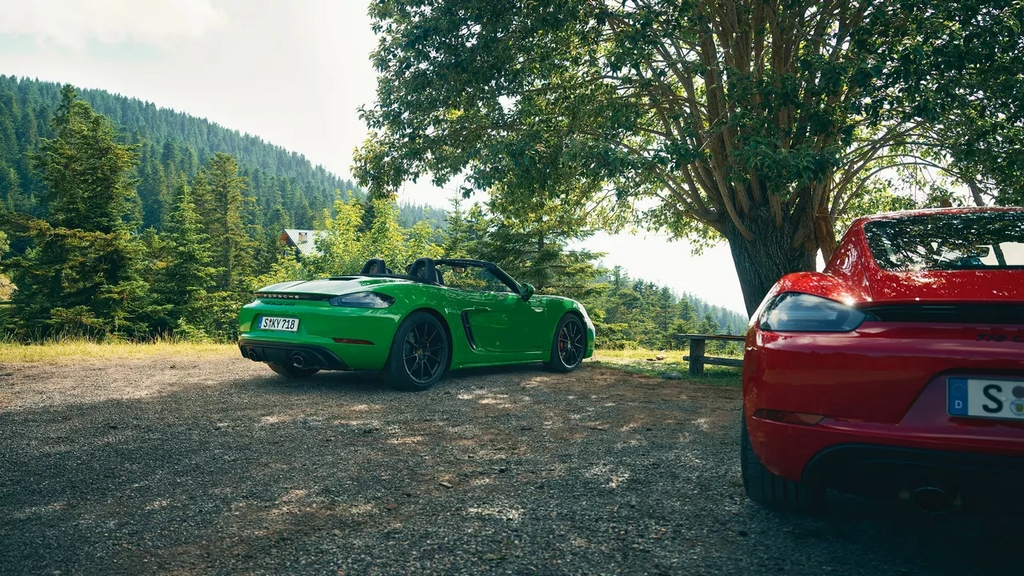 C'est donc avec plaisir que les porschistes vont retrouver le même moteur que sur les 718 Cayman GT4 et 718 Spyder mais dans une version légèrement moins puissante que les versions pré-citées.
Une allure très… GTS
L'apparence des nouvelles 718 Cayman et Boxster GTS 4.0 reprend les mêmes éléments que sur les GTS 2.5. On retrouve retrouve ainsi une dominante noires pour les prises d'air, les fonds des phares mais aussi des feux, l'encadrement des vitres ou les sorties d'échappement.
Au chapitre des différences, on notera que les deux sorties rondes de l'échappement ne sont plus centrales mais séparées.
Les jantes alu de 20 pouces (chaussées en 235/35 R20 à l'avant et 265/35 R20 à l'arrière) sont elles aussi peintes en noir satiné mais en option, d'autres modèles de roues en 20 pouces sont proposés aux acheteur.
Ces jantes alu à 10 branches (modèle « 718 Sport ») masquent à peine les étriers de freins peints en rouge.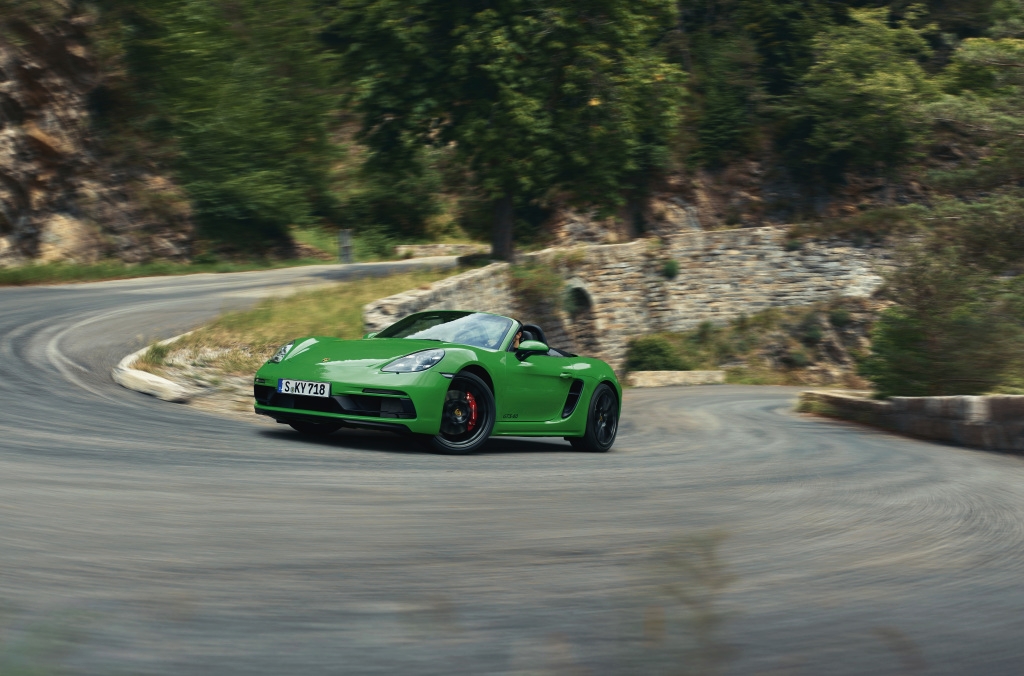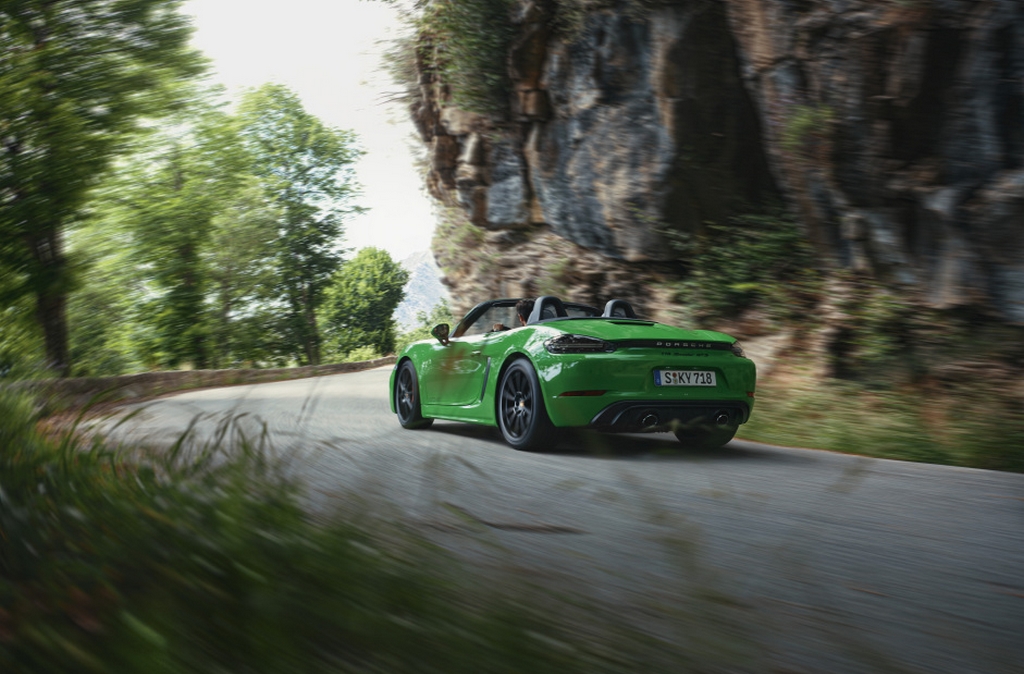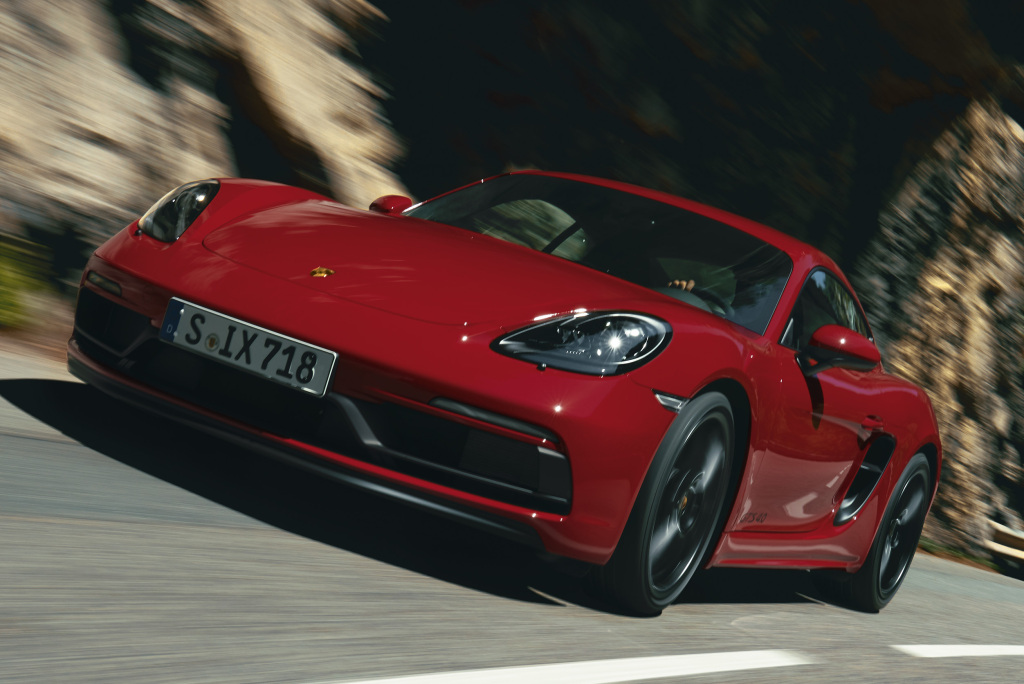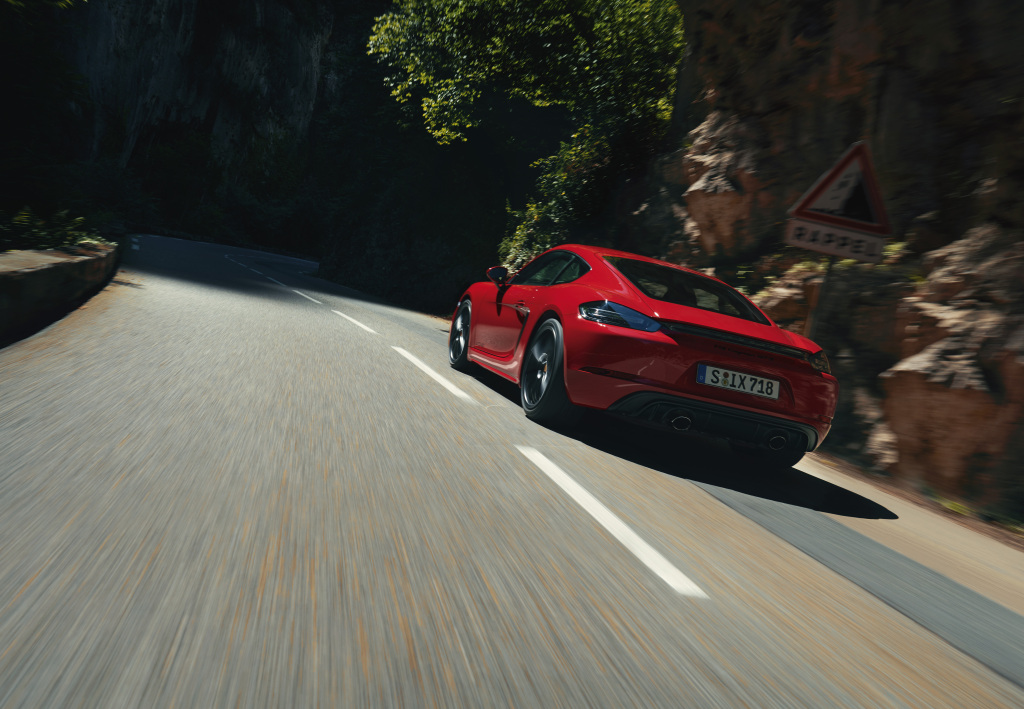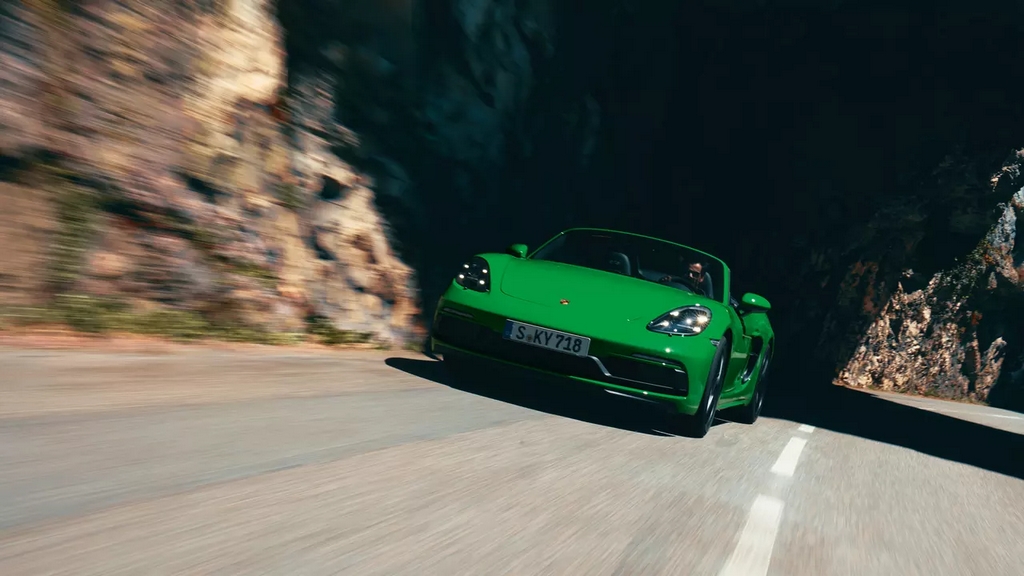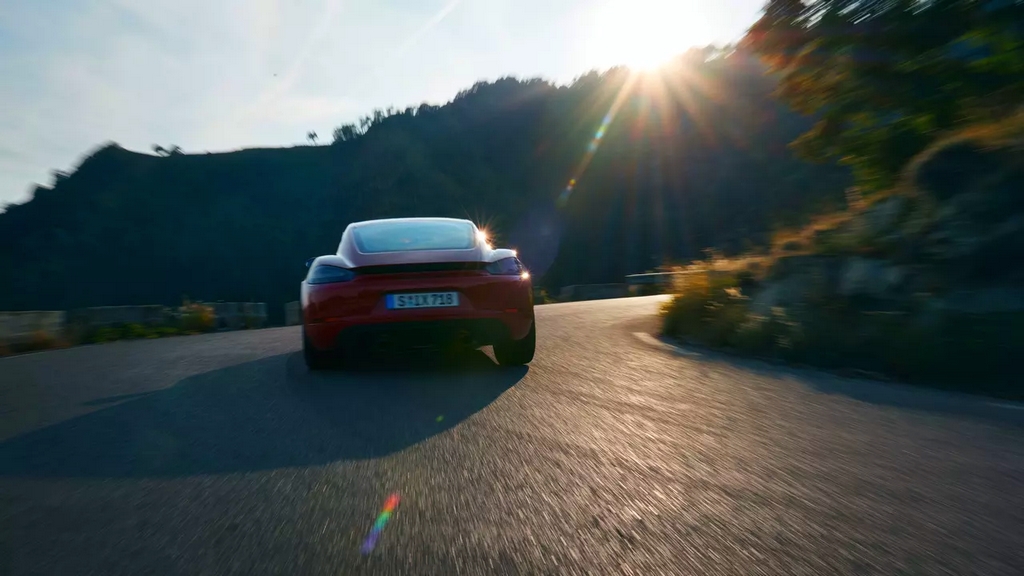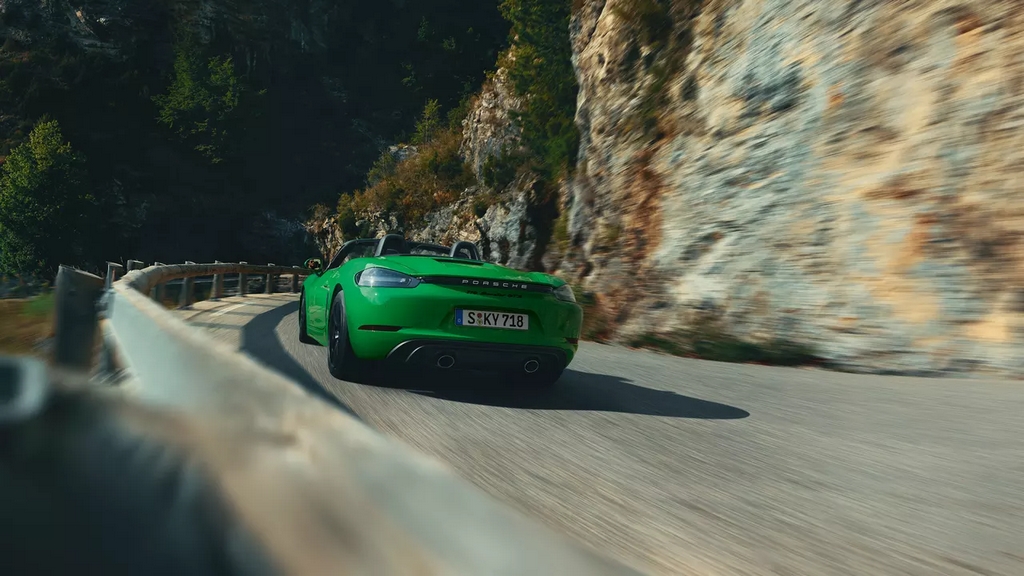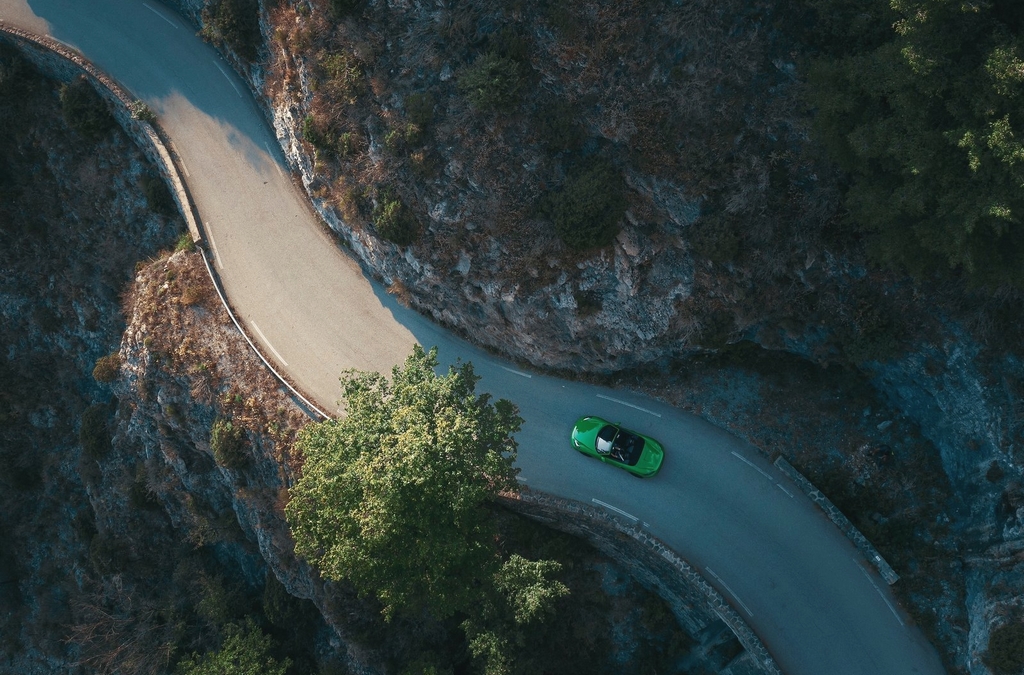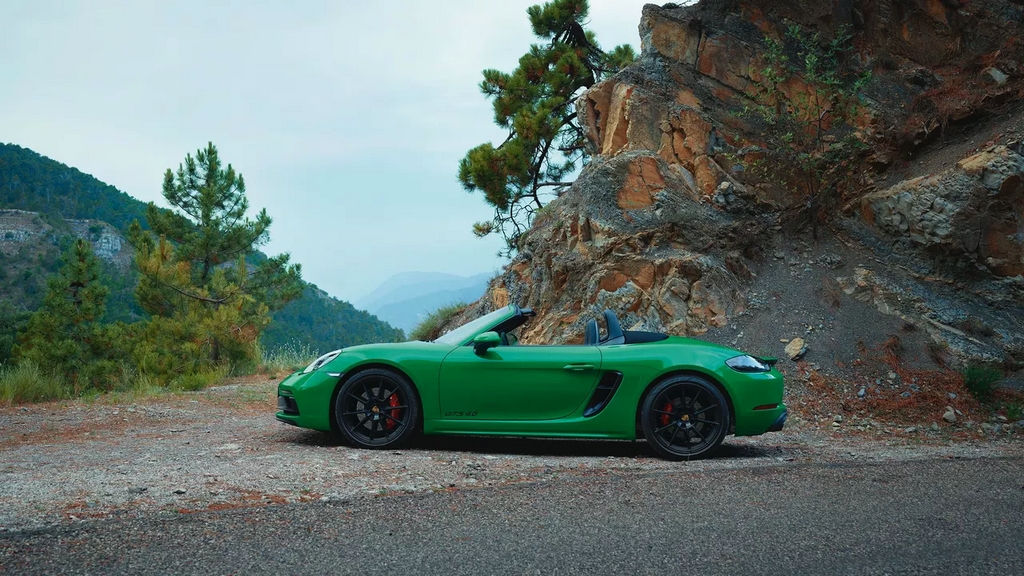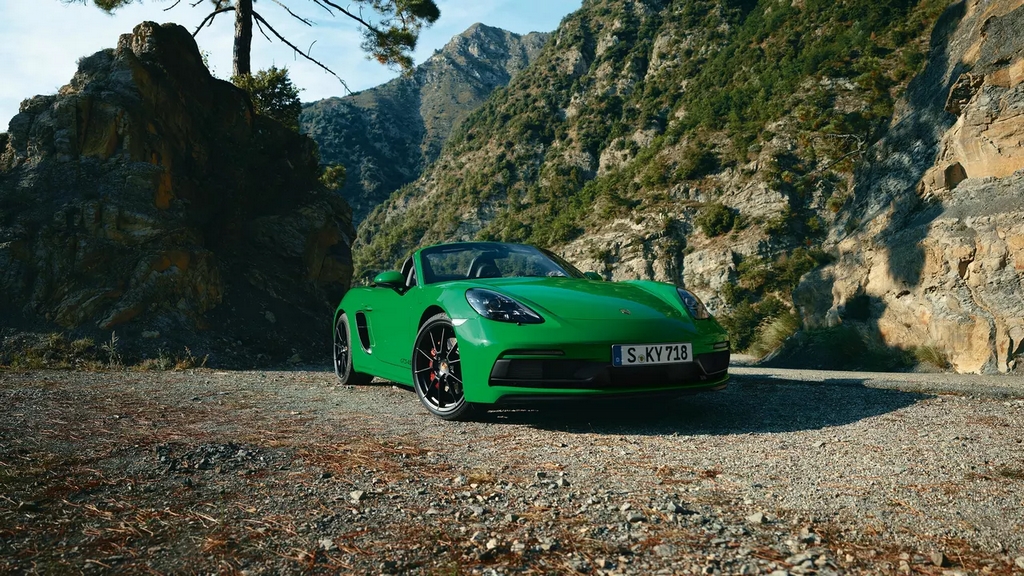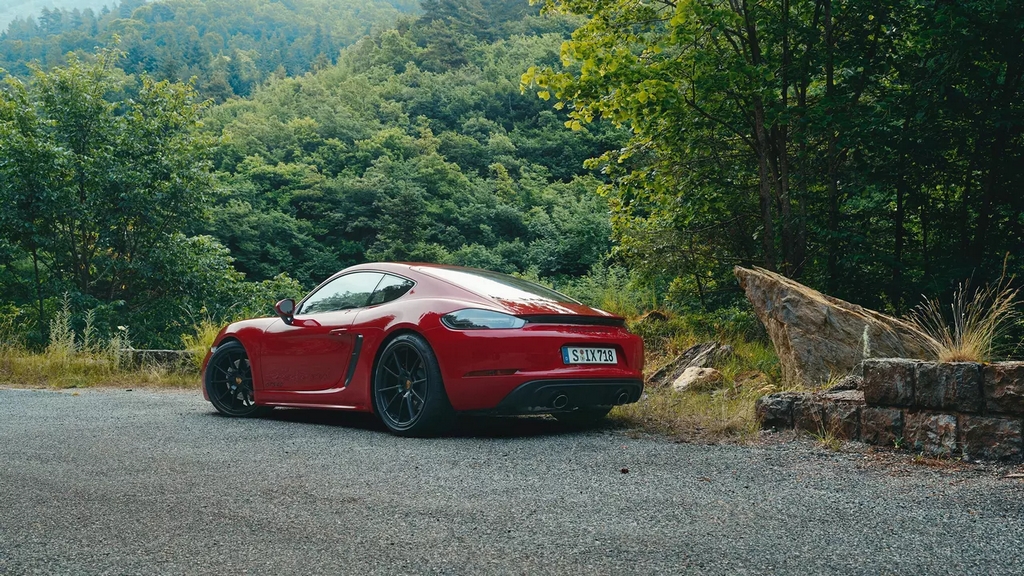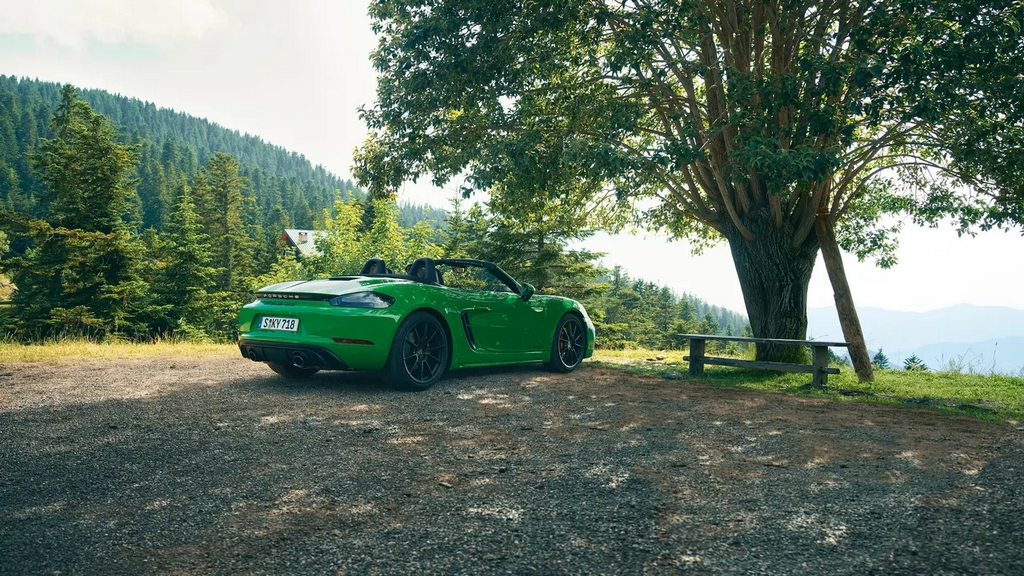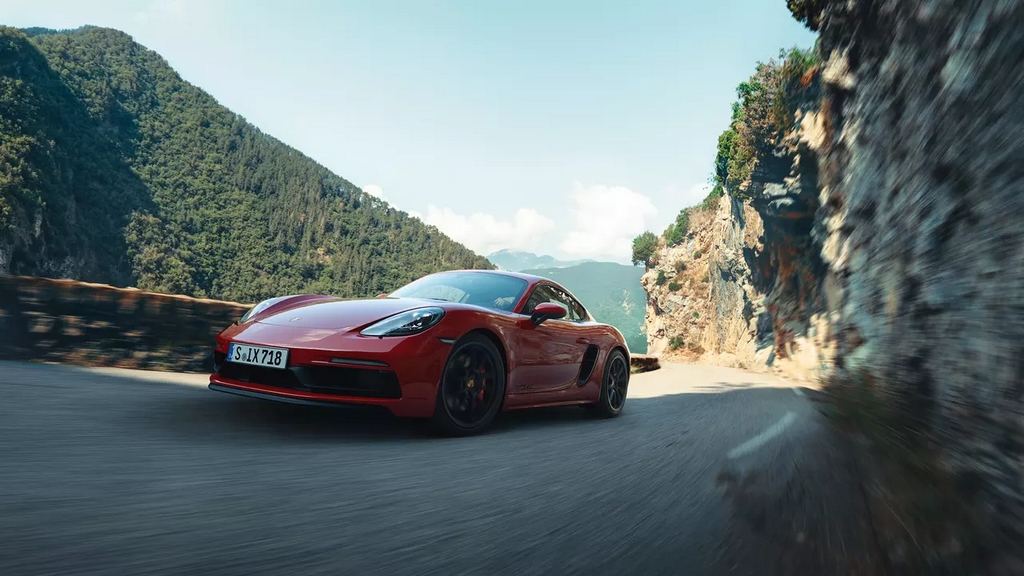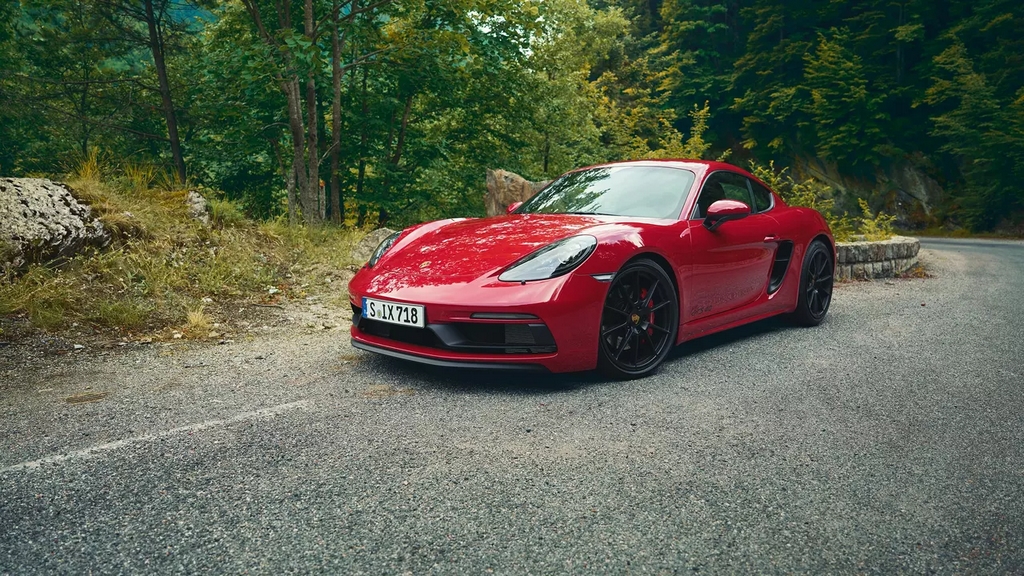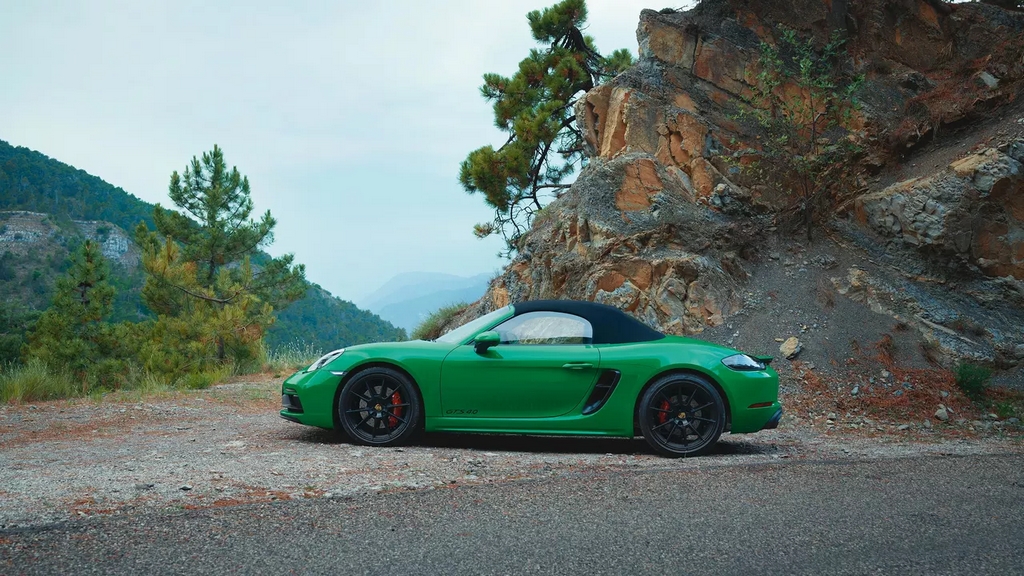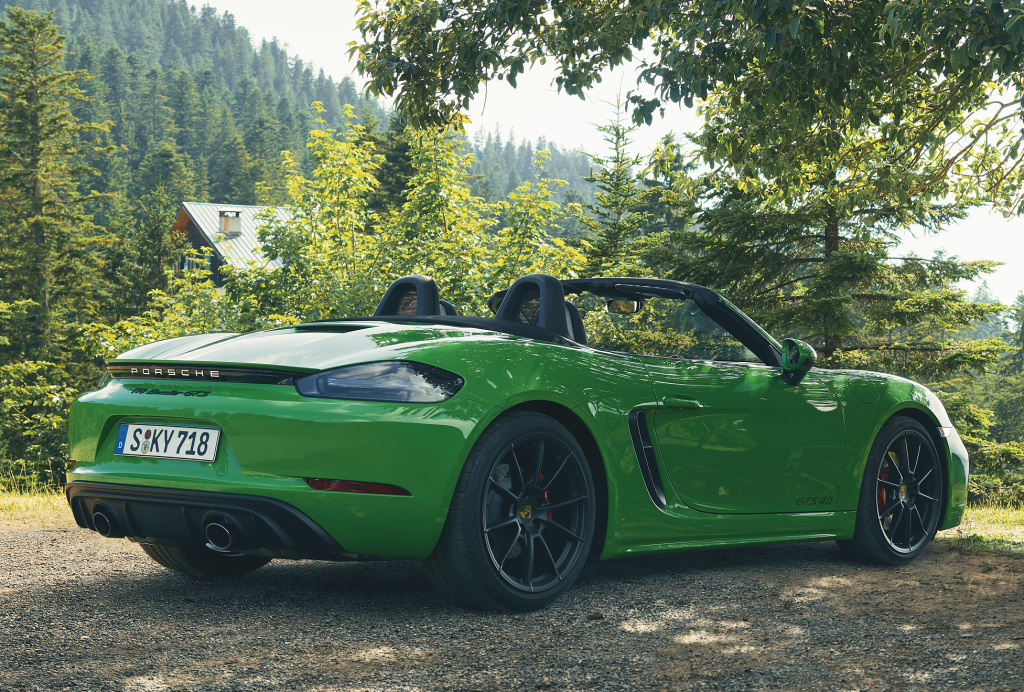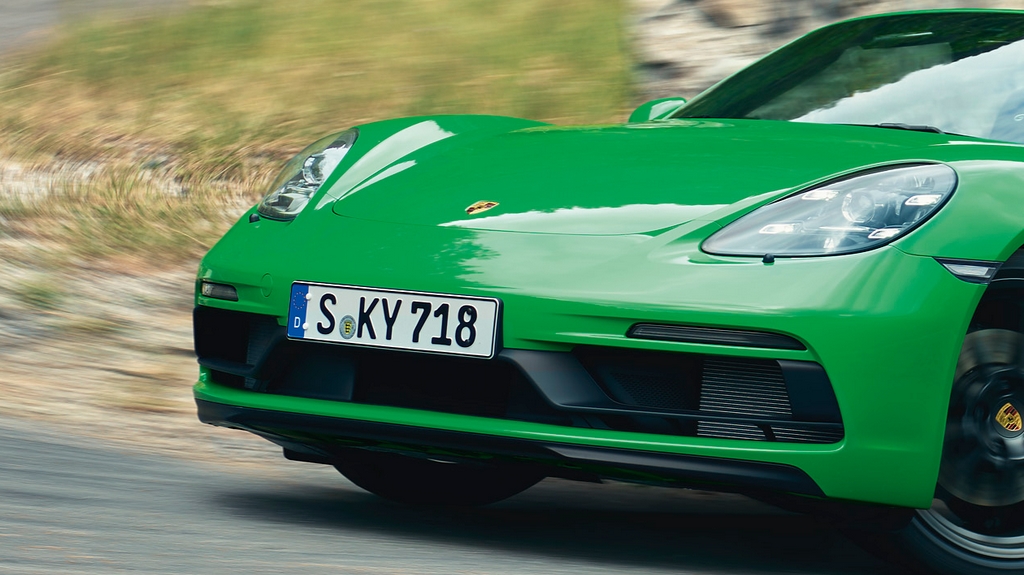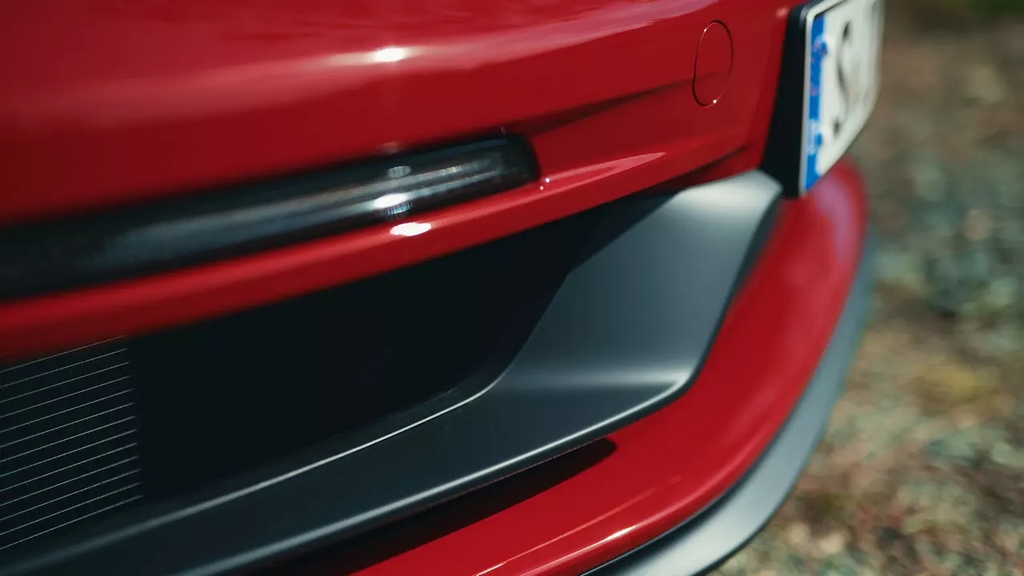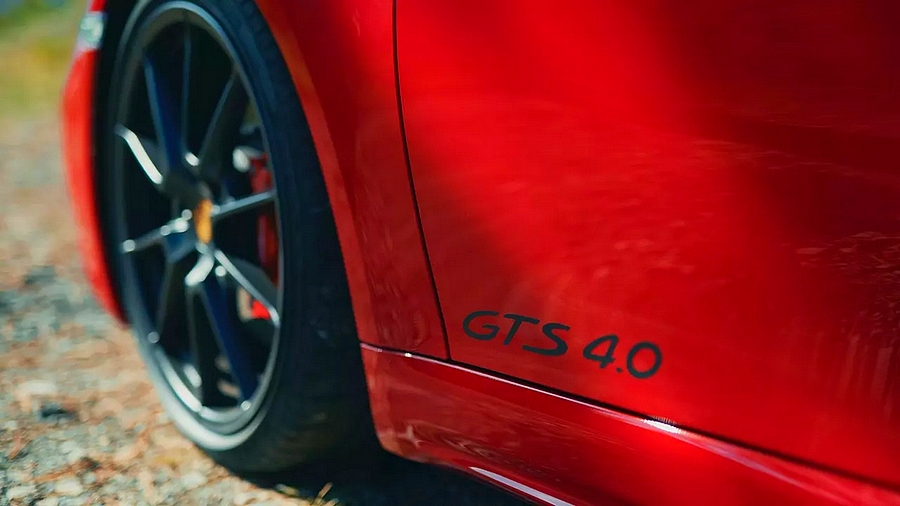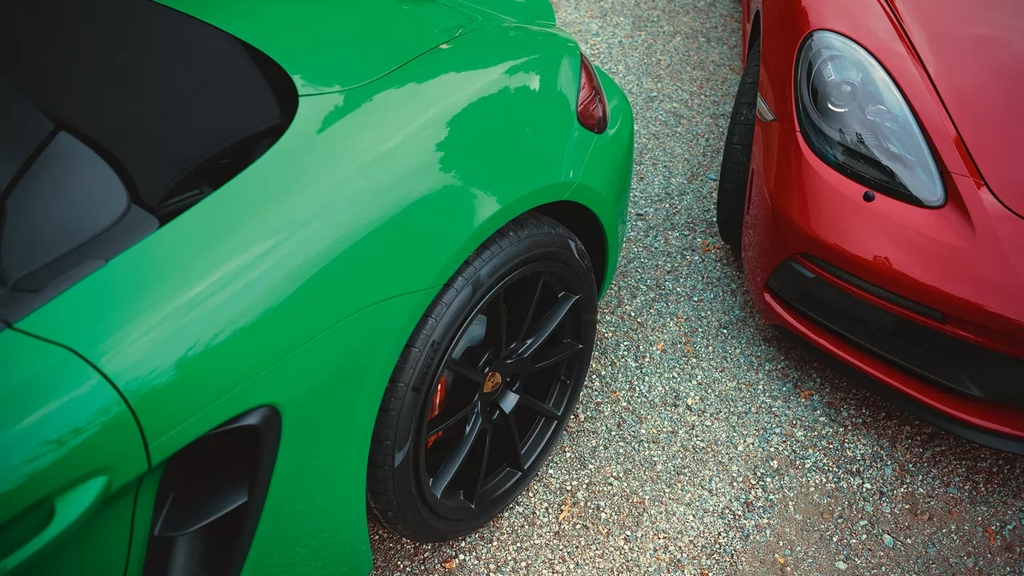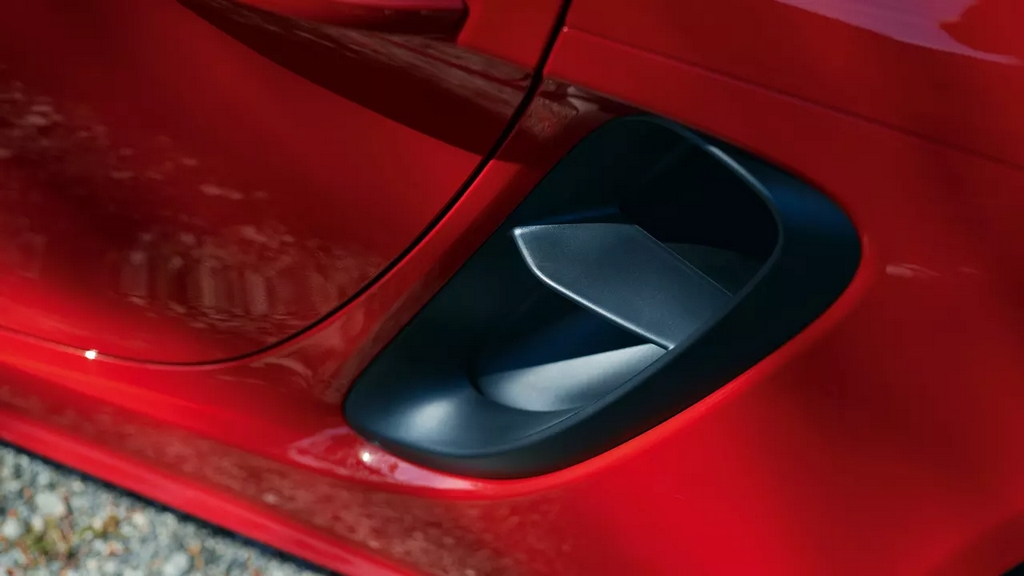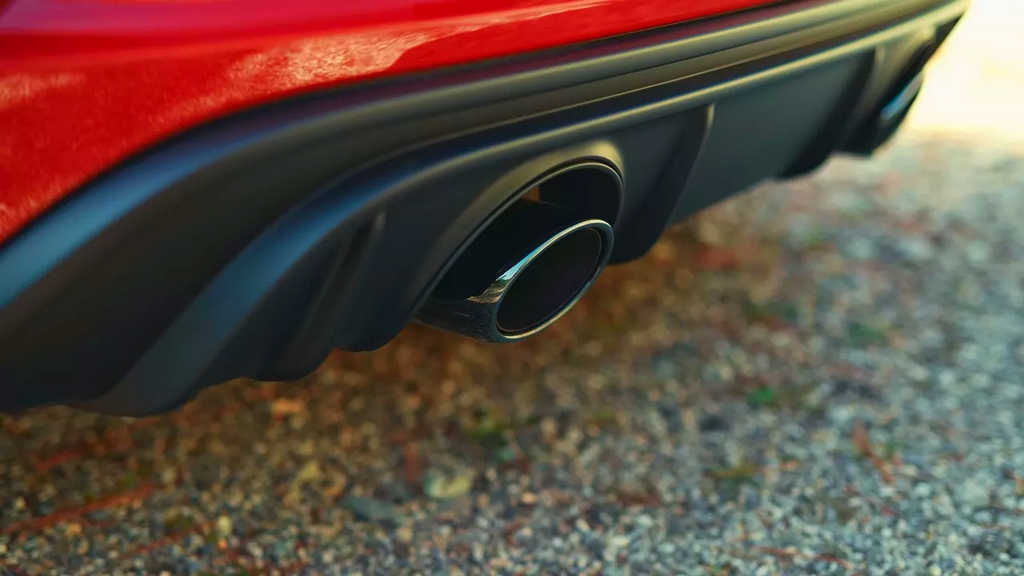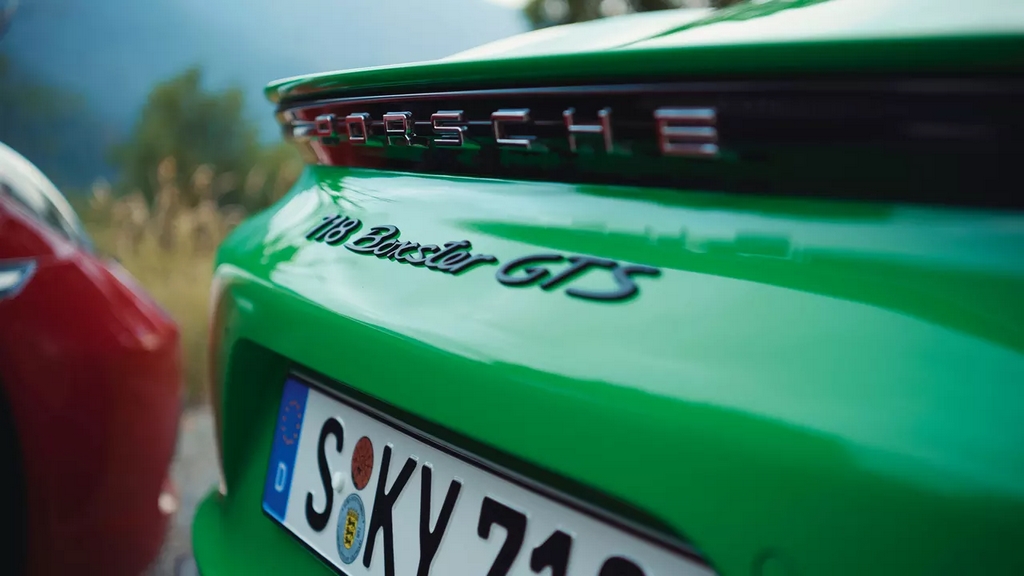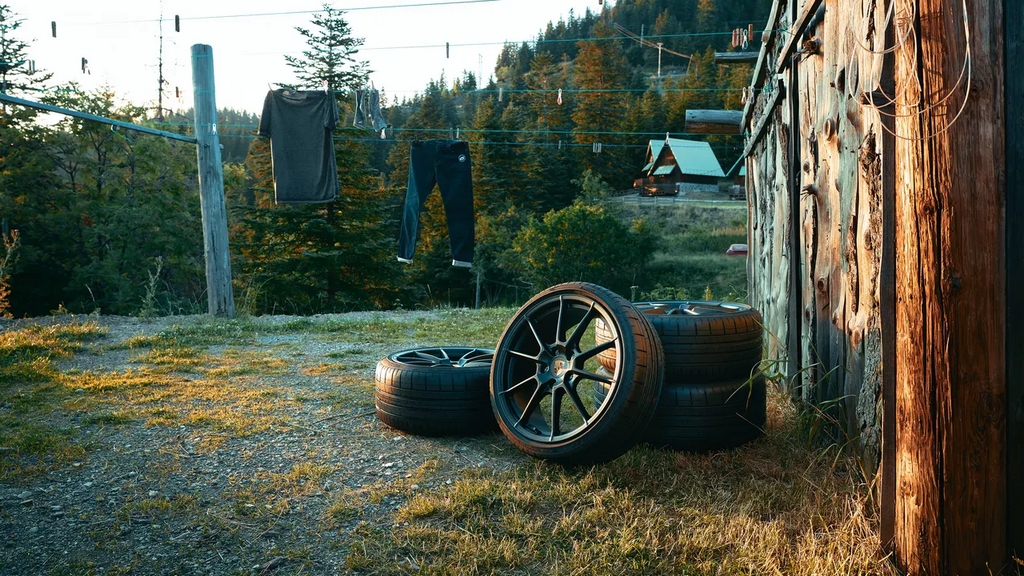 Sous le capot arrière bat le coeur des 718 GTS 4.0
Les amateurs de la sportive stuttgartoise vont être heureux de voir sous le capot arrière, le flatsix de 3.995 cm3 présent sur les 718 Cayman GT4 et 718 Spyder.
Toutefois, pour établir une hiérarchie dans la sportivité de la gamme 718, Porsche a fait le choix de proposer une version du H6 atmo' légèrement moins pêchue que sur la GT4.
En arrivant sur la GTS 4.0, le moteur voit sa puissance réduite de 20 ch et passer de 420 à 400 ch. Cette puissance est obtenue au régime moteur de 7.000 trs/min.
Le couple est fixé à 420 Nm, disponibles entre 5.000 et 6.500 trs. La zone rouge du compte tours et du moteur est fixée à 7.800 trs/min.
Ce flatsix est accolé à une classique BVM6.
Une ligne d'échappement sport à clapet est installée sur ce modèle afin de profiter au mieux des vocalises du 6 à plat atmosphérique.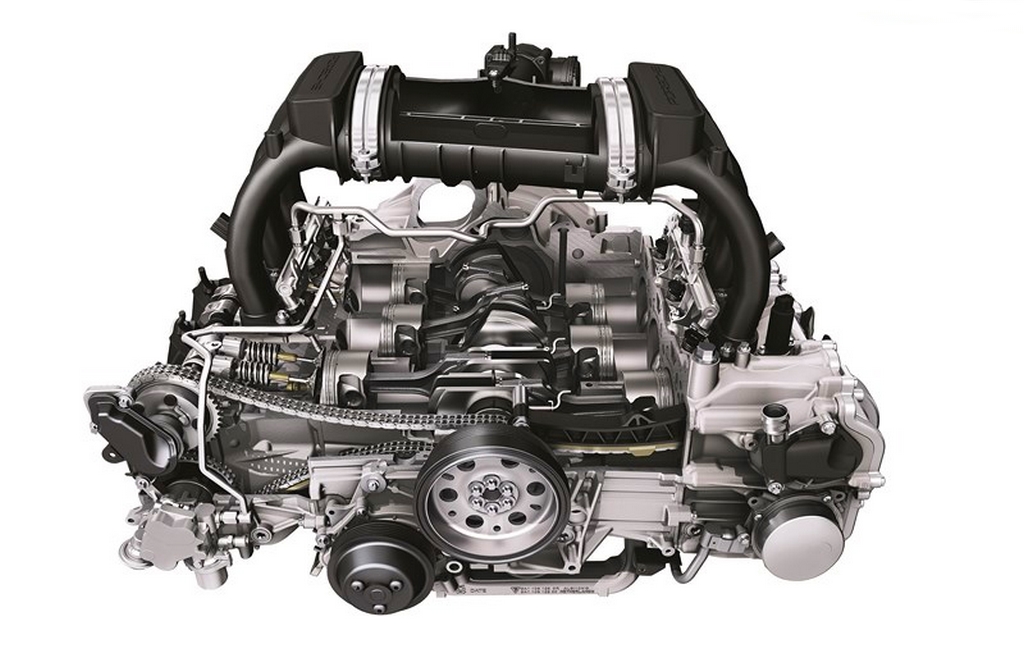 Les deux modèles sont équipés en série de la suspension active aux réglages adaptés (Porsche Active Suspension Management ou PASM) à cette motorisation. Grâce à elle, la hauteur de caisse peut être rabaissée de 20 mm. Porsche a installé un différentiel arrière mécanique à glissement limité et, moyennant un supplément financier, on peut disposer en option des disques de freins en carbone céramique ou Porsche Ceramic Composite Brake (PCCB).
Le système Porsche Torque Vectoring (PTV) avec différentiel arrière à glissement limité mécanique est lui aussi de la partie sur les GTS 4.0.
Le Pack Sport Chrono de série offre un réglage encore plus incisif du châssis, du moteur et de la boîte de vitesses. En plus du chronomètre et des 4 modes de conduite sélectionnables sur le volant Sport , il comporte une suspension dynamique de la boîte de vitesse.
D'origine, les ralentissements sont assurés par des freins à étriers fixes monoblocs en aluminium à 6 pistons à l'avant et 4 à l'arrière. Ils pincent des disques ventilés et perforés de 350 mm de diamètre à l'avant et de 330 mm à l'arrière.
La direction assistée électromécanique à pas variable et asservie à la vitesse est de série sur ces 718 GTS 4.0.
Bien sur, le Porsche Stability Management (PSM) incluant l'ABS et les fonctions de freinage avancées et de sécurité est livré d'origine.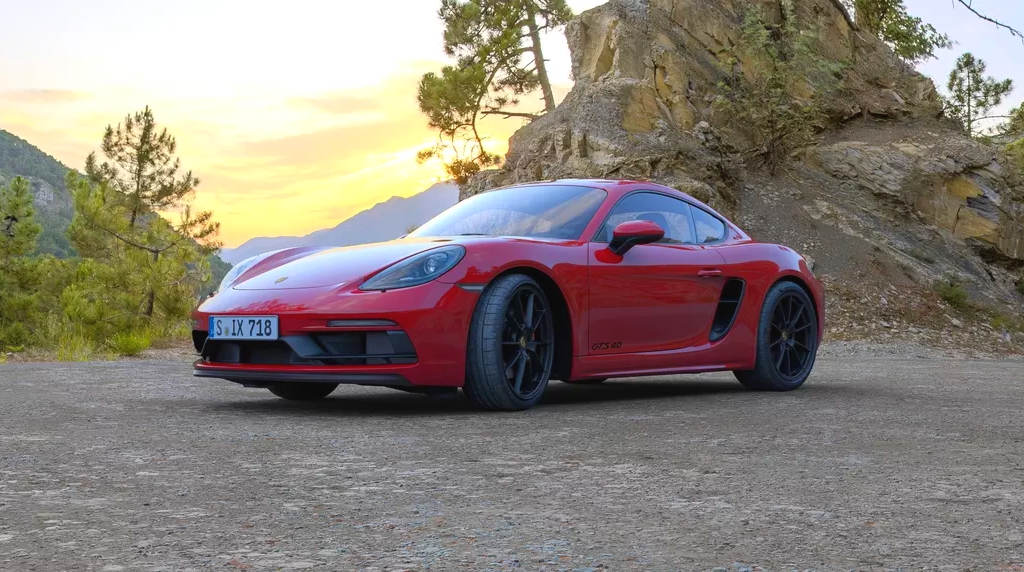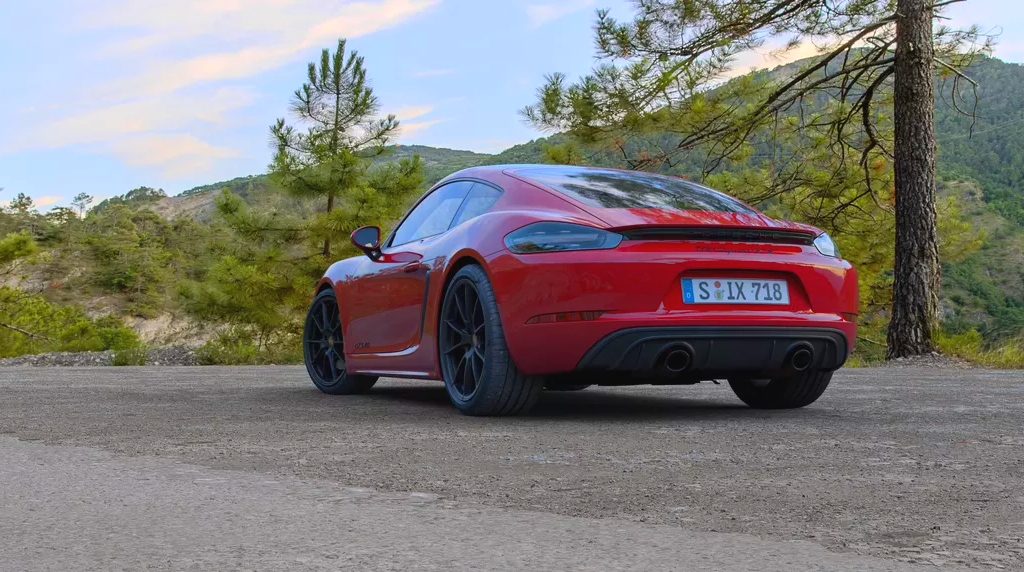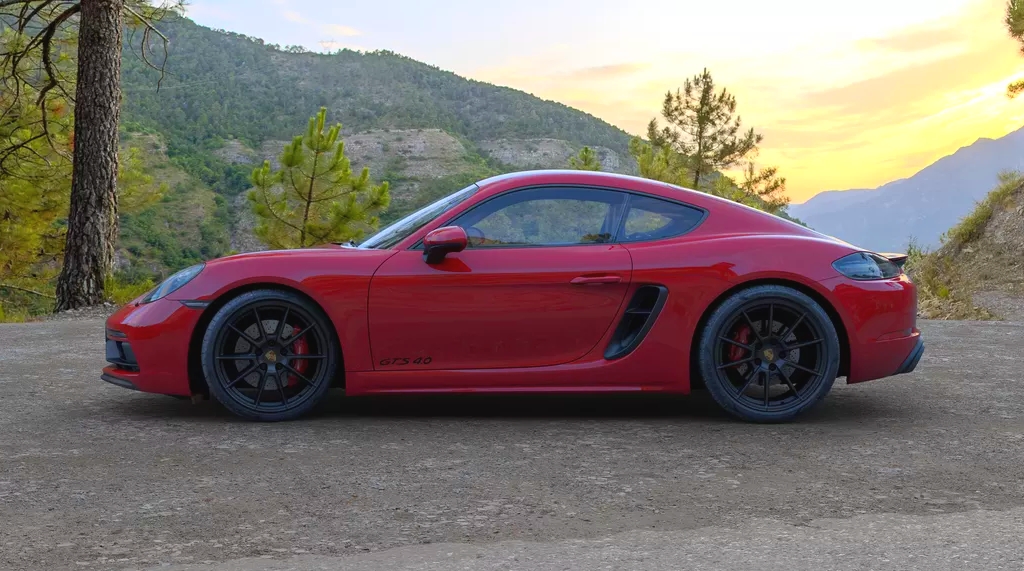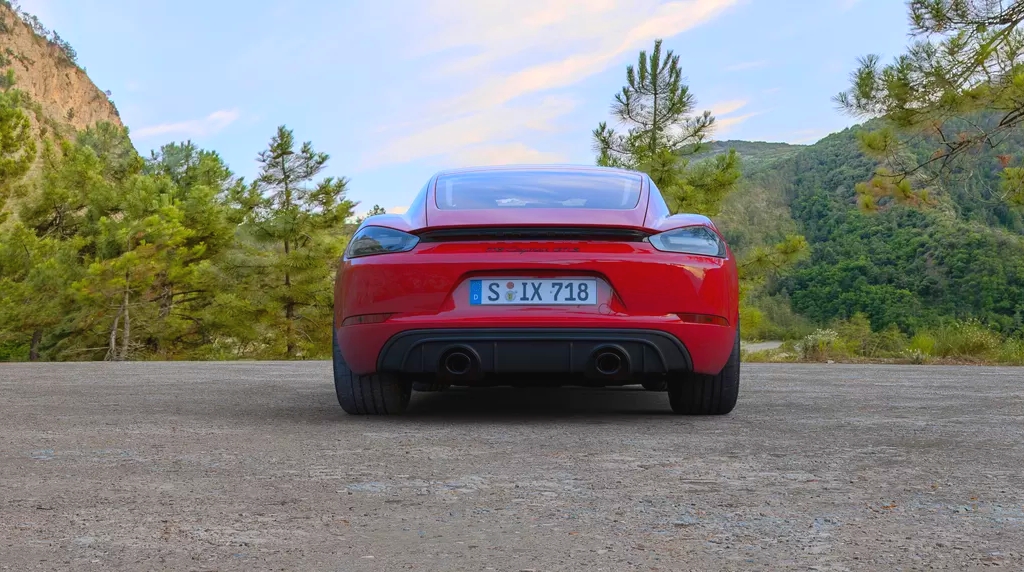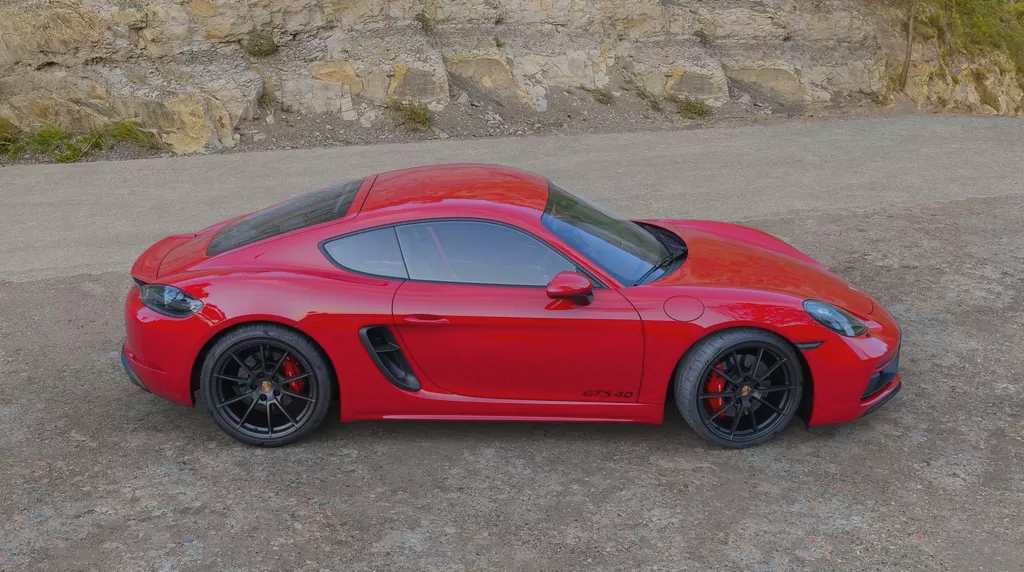 De belles performances
Les nouvelles Porsche 718 GTS 4.0 annoncent un poids à vide de 1.480 kg, un Cx de 0.31 pour le coupé et 0.32 pour la version découvrable.
Les deux modèles revendiquent un rapport poids/puissance de 3.7 kg/ch ce qui leur permet d'offrir de belles performances.

La Vmax est fixée à 293km/h. Il faut à peine 4.5 secondes pour passer le cap des 100 km/h, 9.2 secondes pour arriver à 160 km/h et 14.1 secondes pour parvenir à 200 km/h. L'exercice du 60 à 120 km/h en 5eme est expédié en 6.0 secondes.
Les nouveautés Porsche sont bien évidemment homologuées Euro6d-Temp/WLTP.
La consommation mixte est fixée à 8.1 L/100 km et les émissions de CO2 s'établissent à 246 g/km ce qui gratifiera cette Porsche 718 GTS 4.0 d'un gros malus écologique.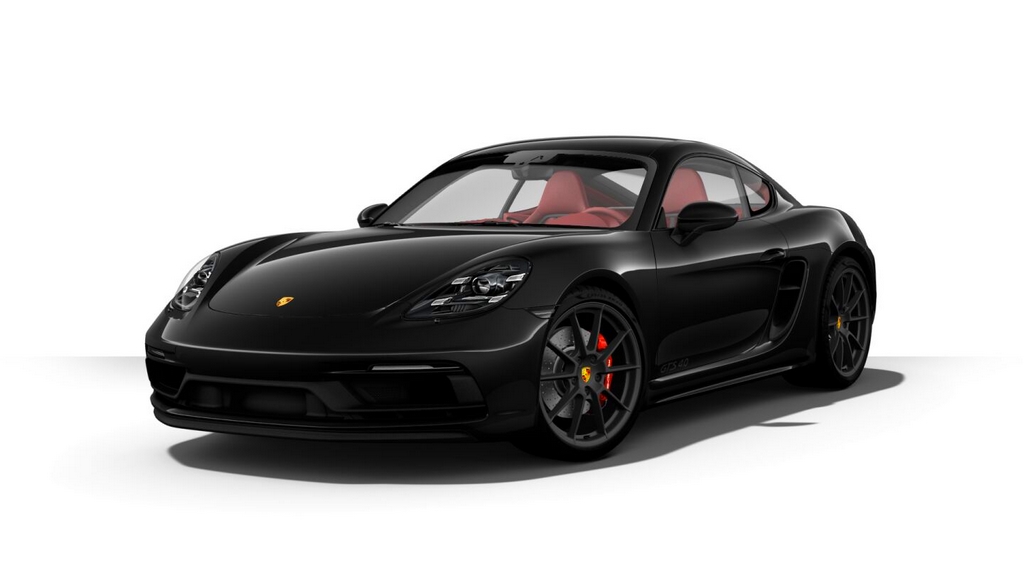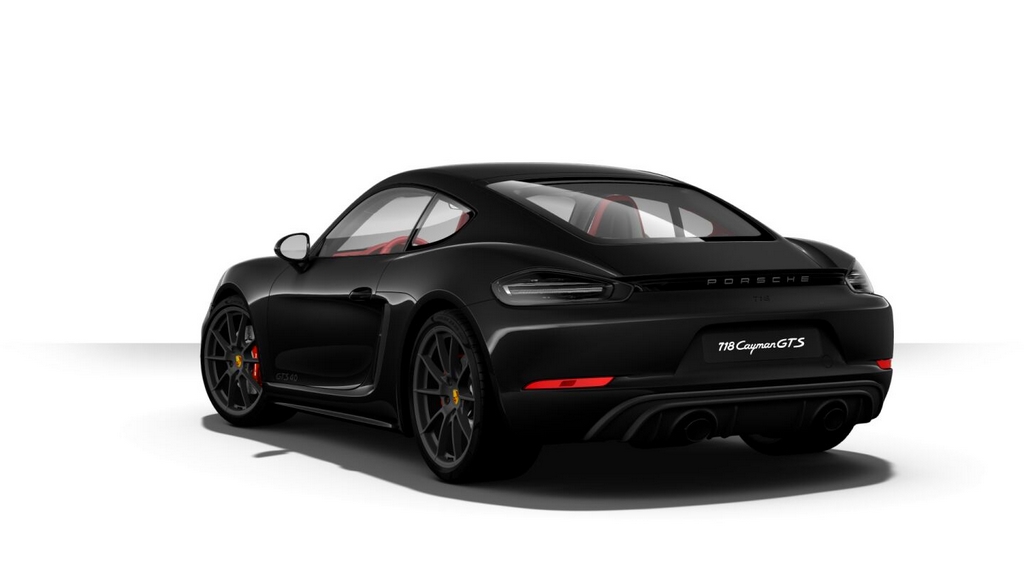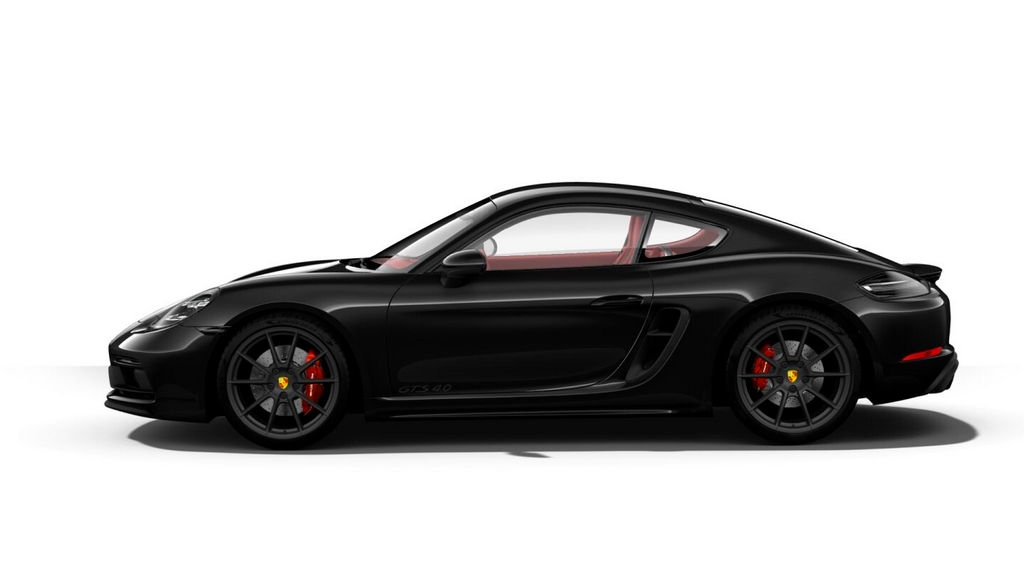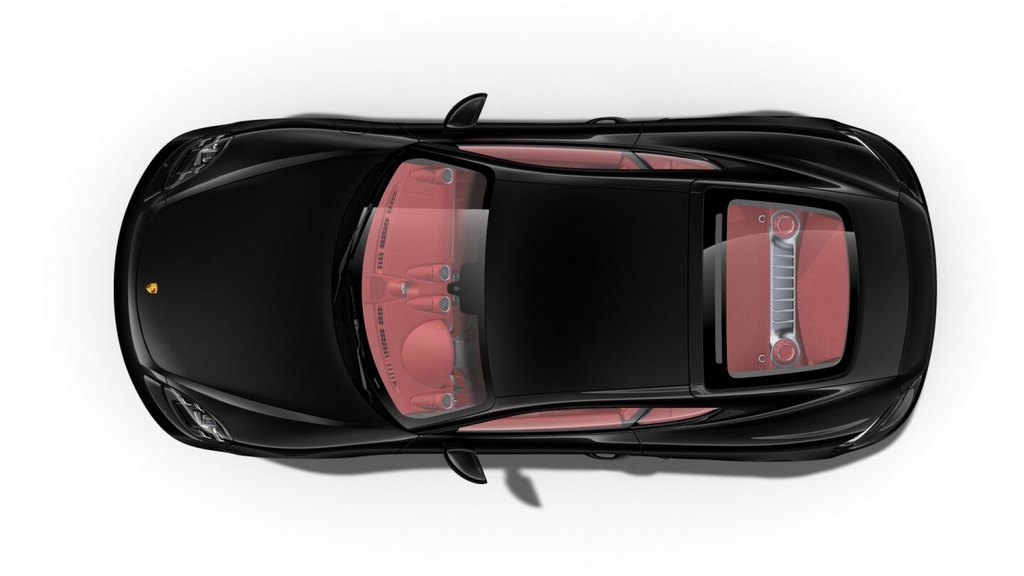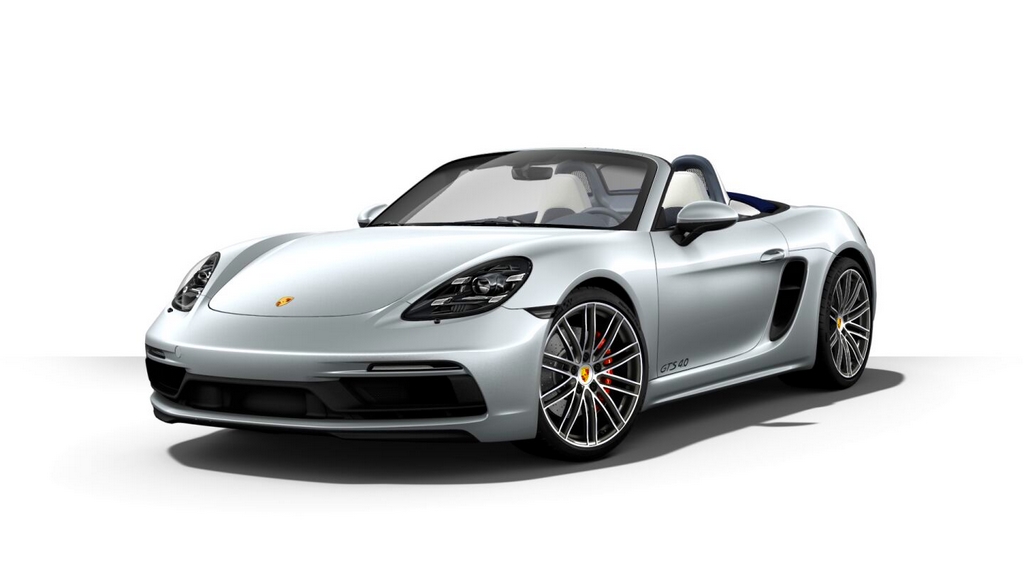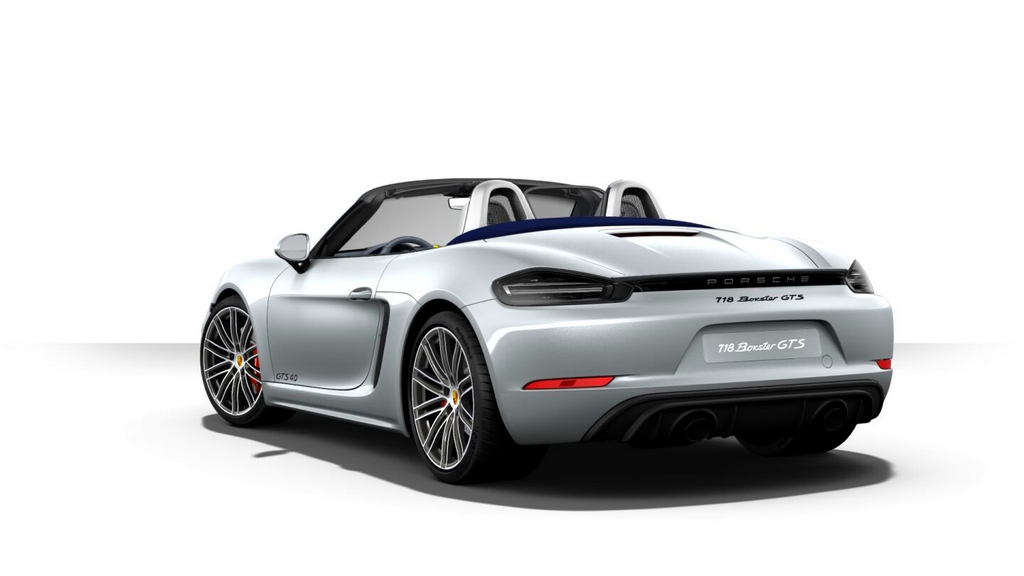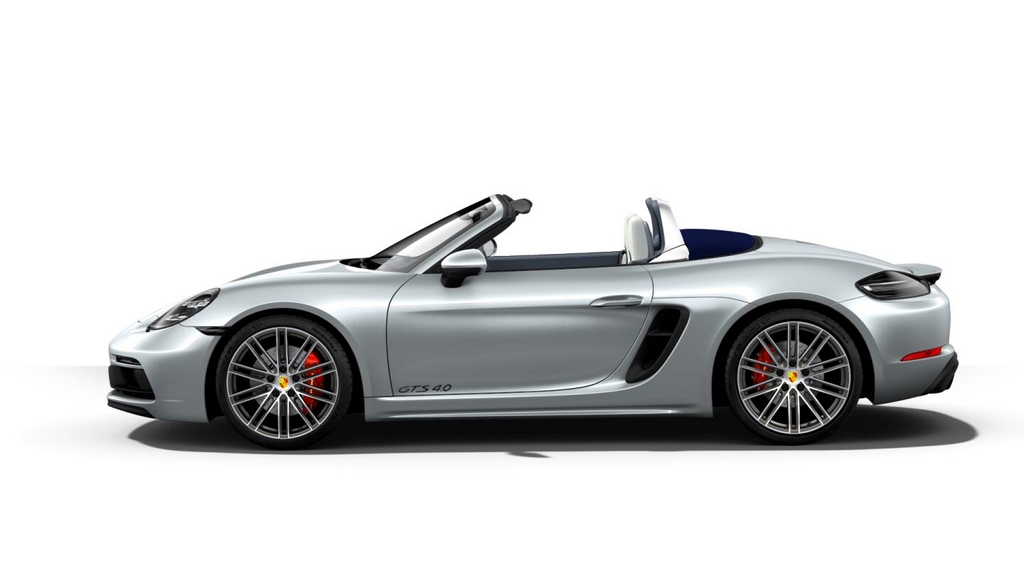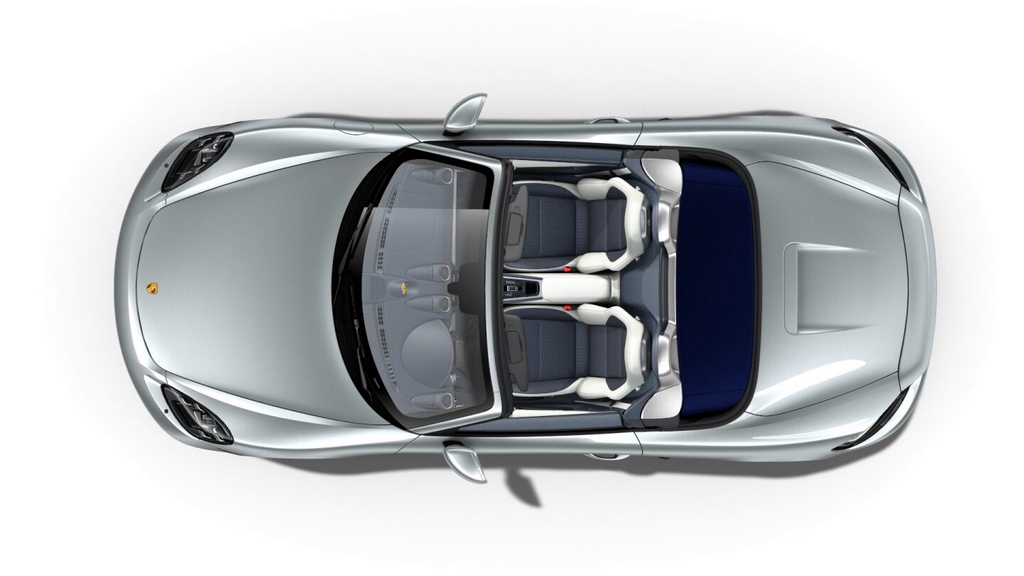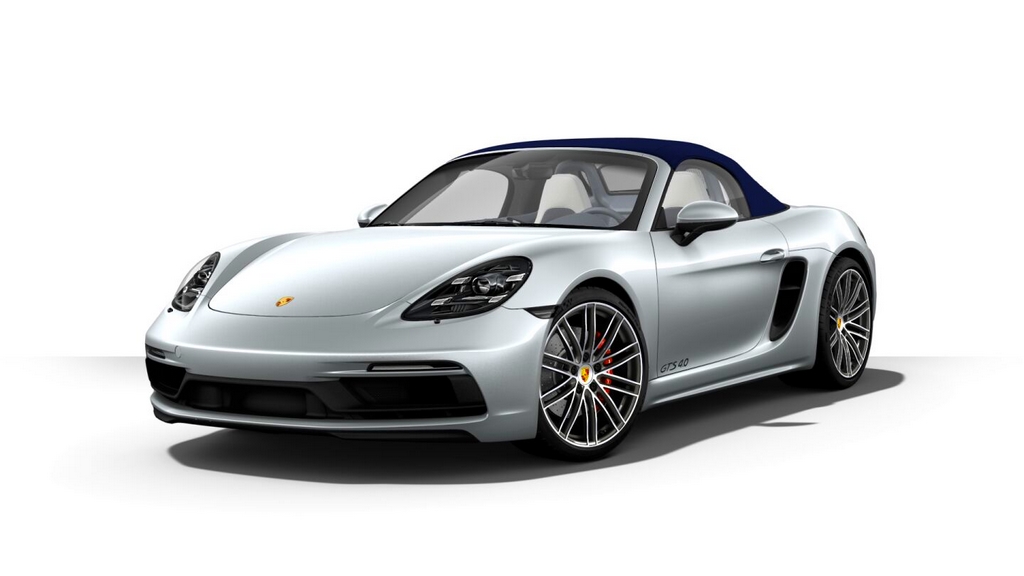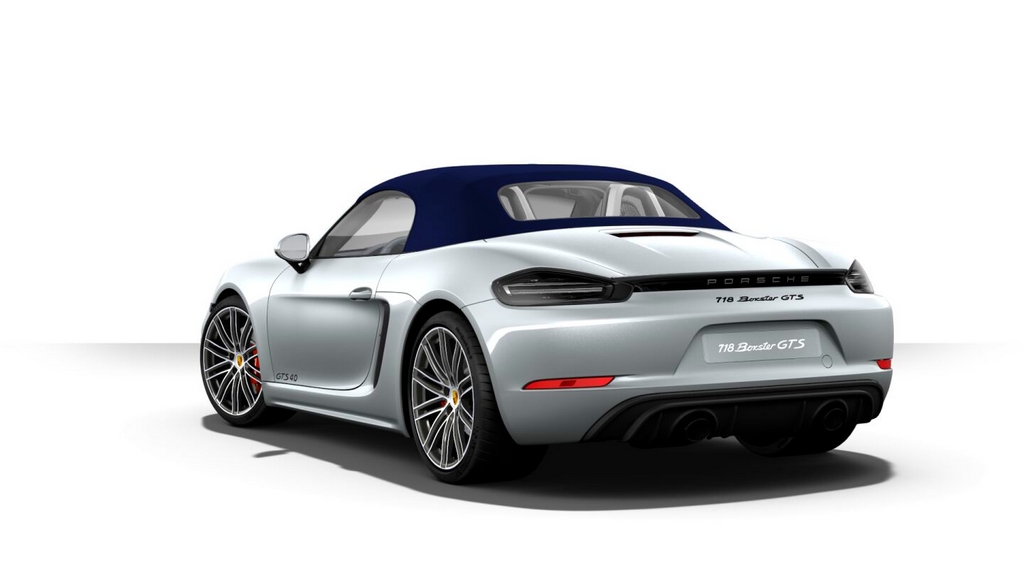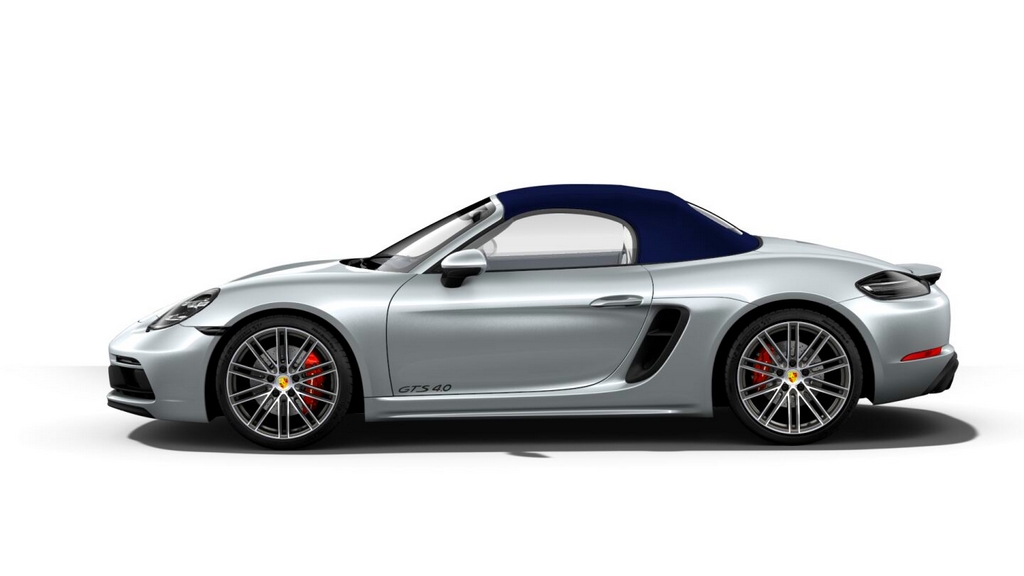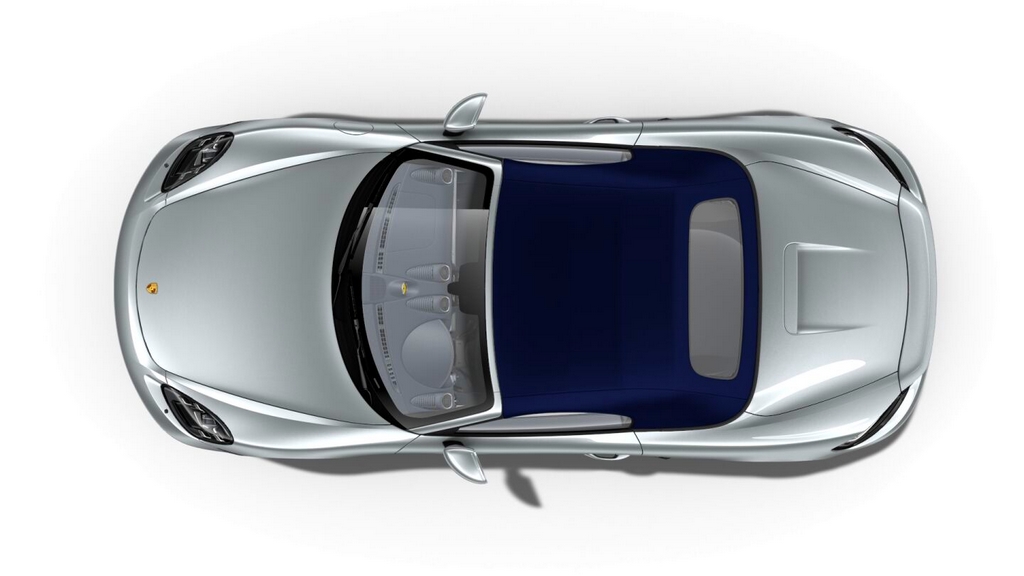 Luxe et sportivité à bord
En accédant à bord de ces nouvelles 718 GTS 4.0 , on redécouvre les sièges Sport Plus (de série), qui selon les envies des clients peuvent être habillés de cuir, d'Alcantara ou d'une sellerie bi-matière.
Le volant Sport multifonctions à trois branches, la console centrale sont eux aussi recouverts d'Alcantara. Ce matériaux est aussi présent sur le levier de vitesses, les contre-portes et le ciel de toit. Les appuie-tête arborent les inscriptions «GTS» brodées et ceci quelque soit le type de siège.
Avec la 718 GTS 4.0, on découvre le nouveau Pack intérieur GTS disponible en option qui renforce, selon Porsche, le caractère et la sportivité des deux modèles.
Le constructeur de Zuffenhausen met en avant le caractère des autos grâce à l'effet de la teinte contrastante Rouge Carmin ou Craie dans l'habitacle et la sportivité, grâce aux équipements additionnels en Alcantara qui sont associés avec l'intérieur en cuir noir intégrale et les baguettes décoratives en fibre de carbone.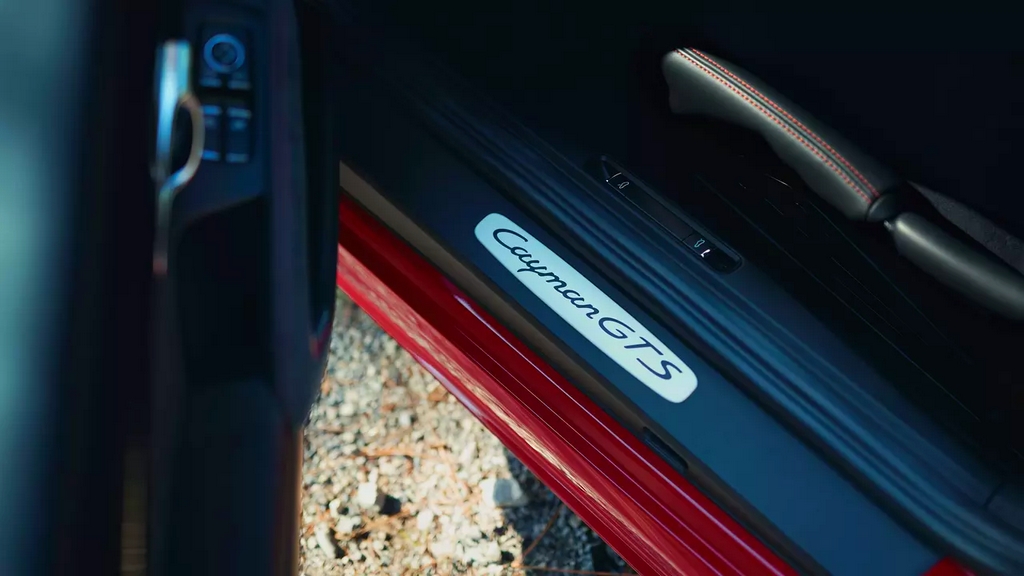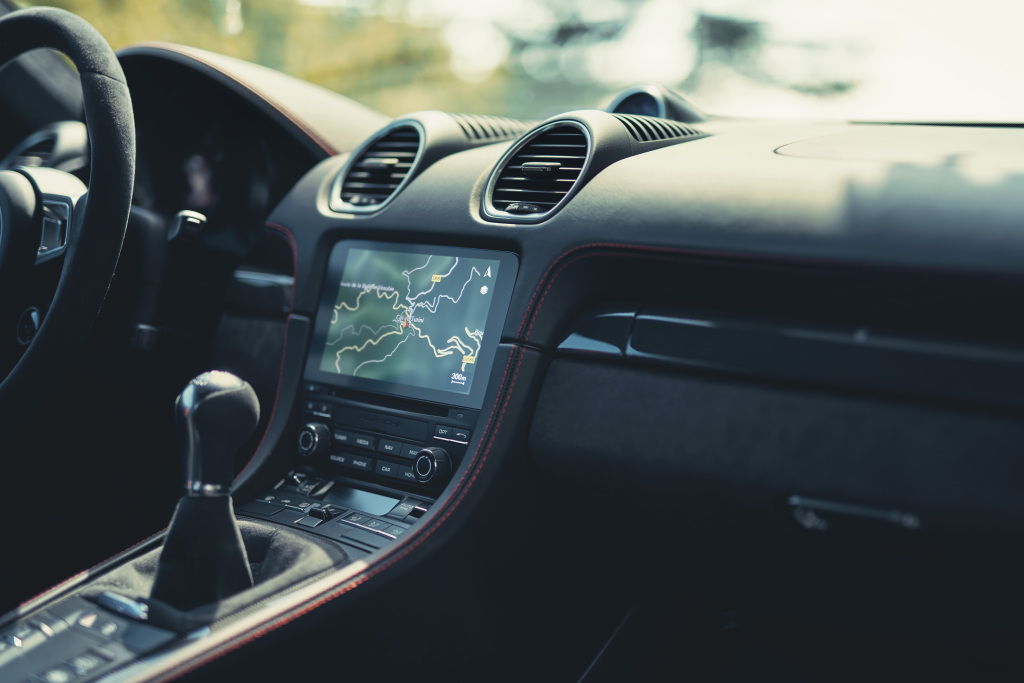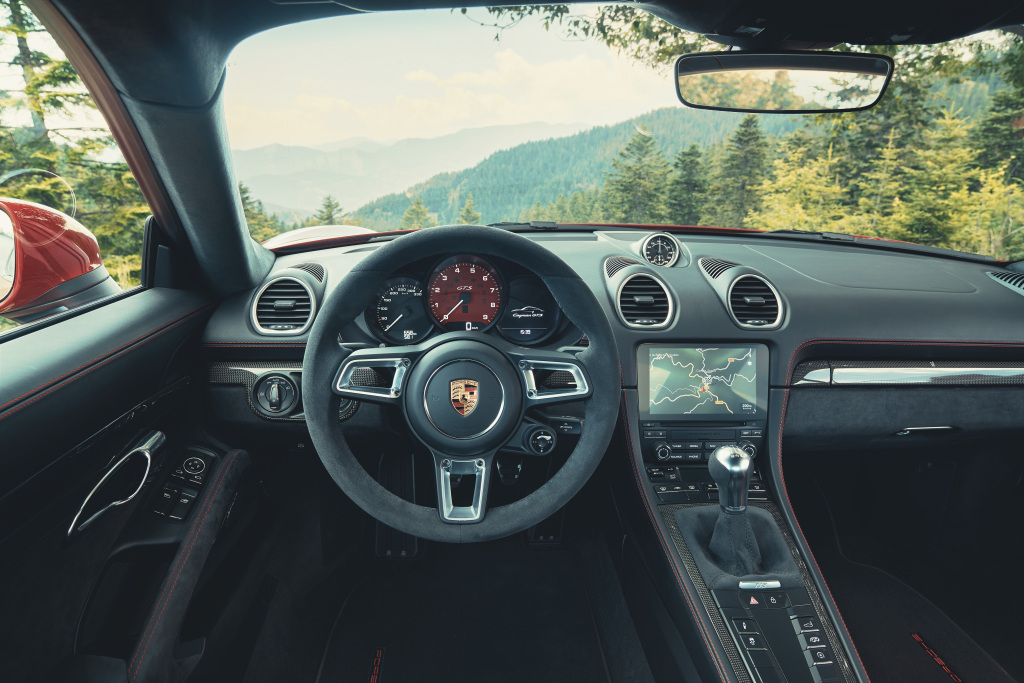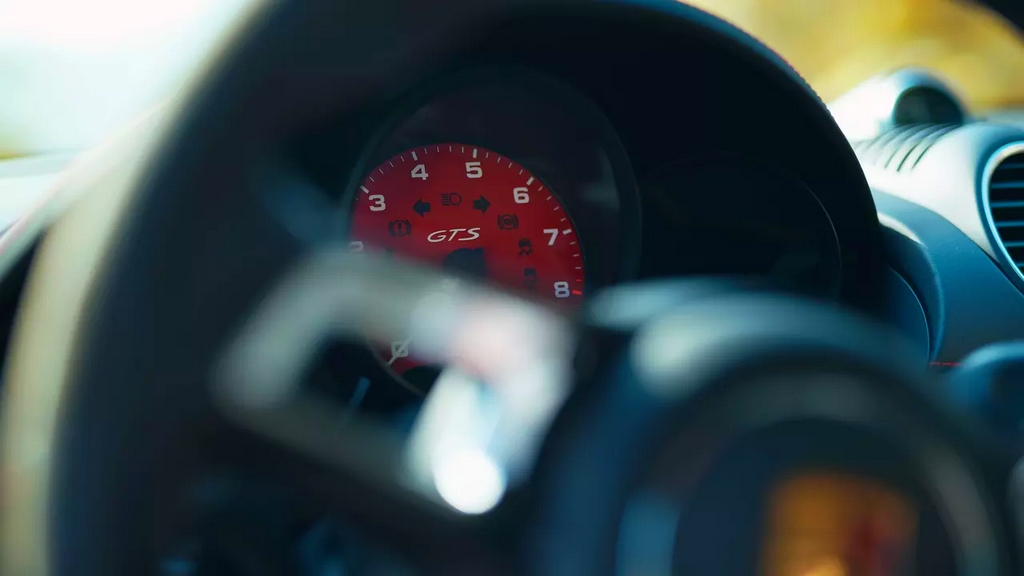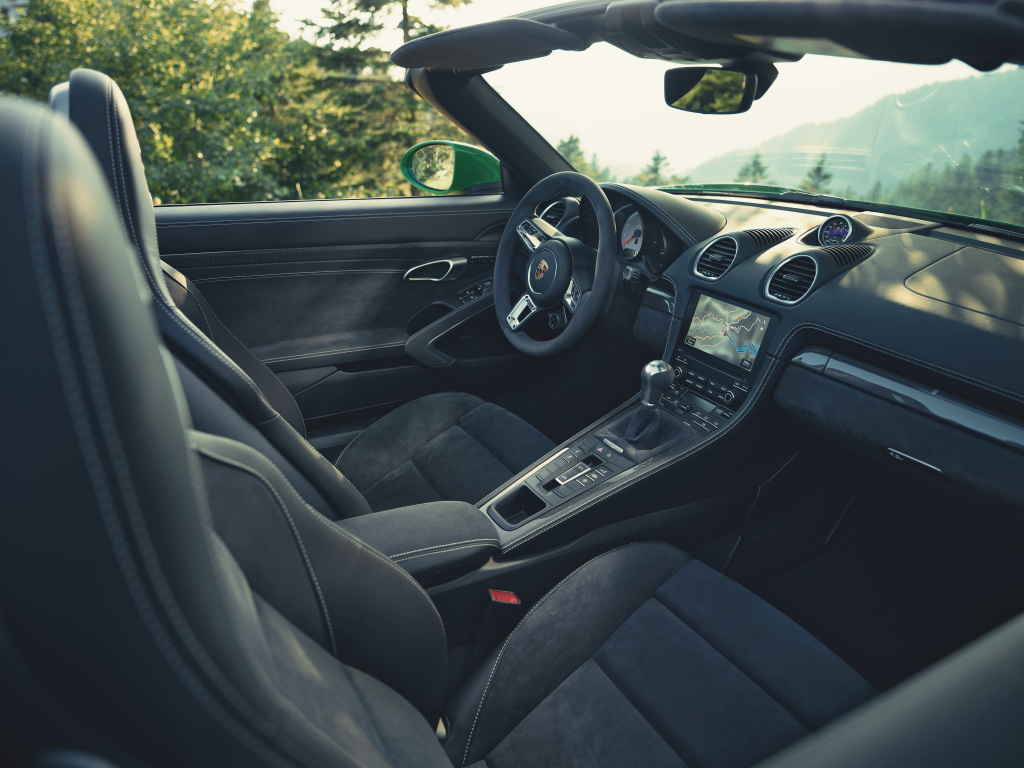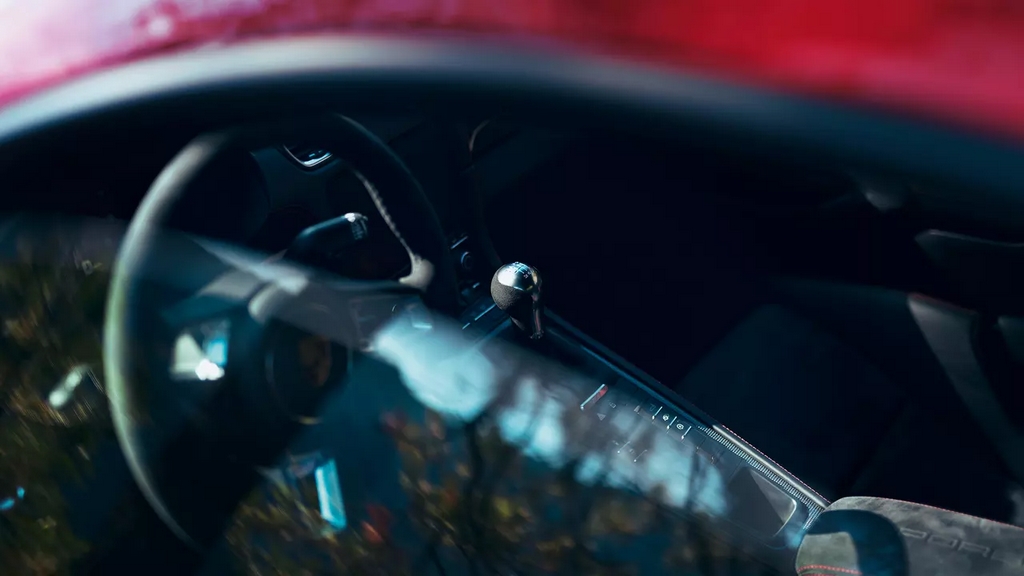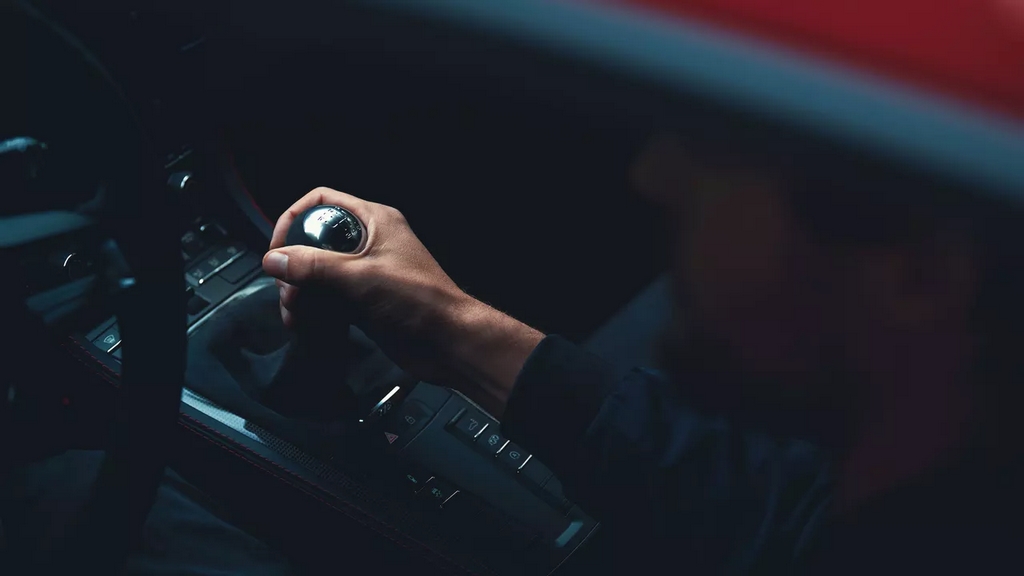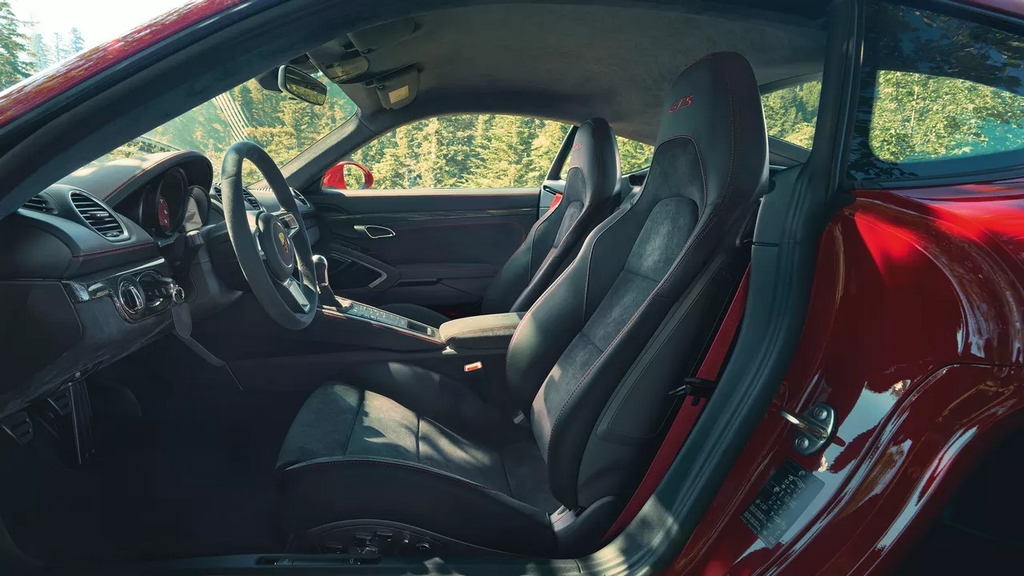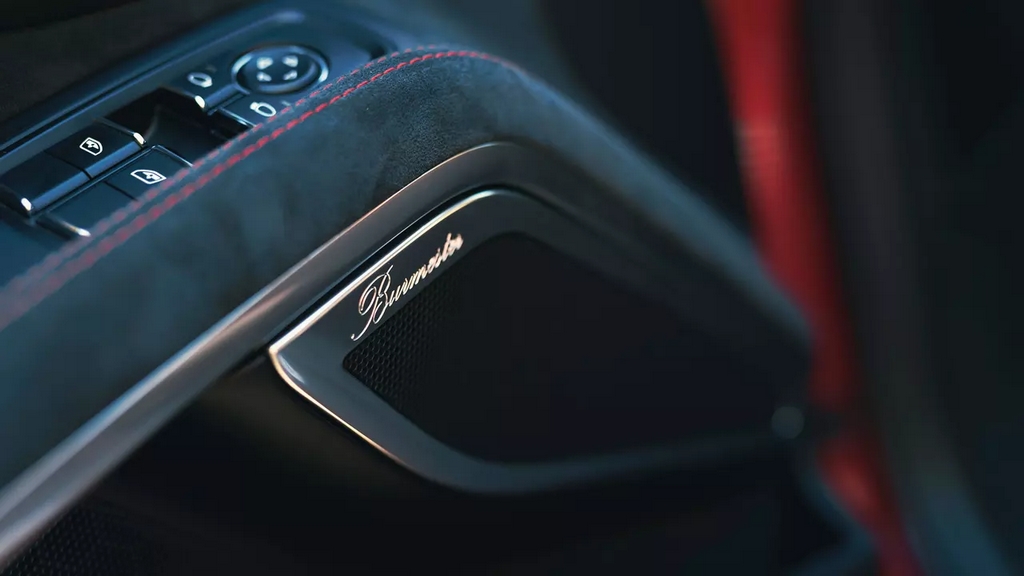 Le système d'infotainment PCM (Porsche Communication Management) avec écran tactile en 7 pouces est aussi livré de série. En choisissant le pack Sport Chrono, on dispose de l'application Porsche Track Precision.
Celle-ci, en combinaison avec l'option de navigation incluant le Porsche Connect, permet d'enregistrer les temps au tour et les données de conduite notamment lors de sessions sur piste.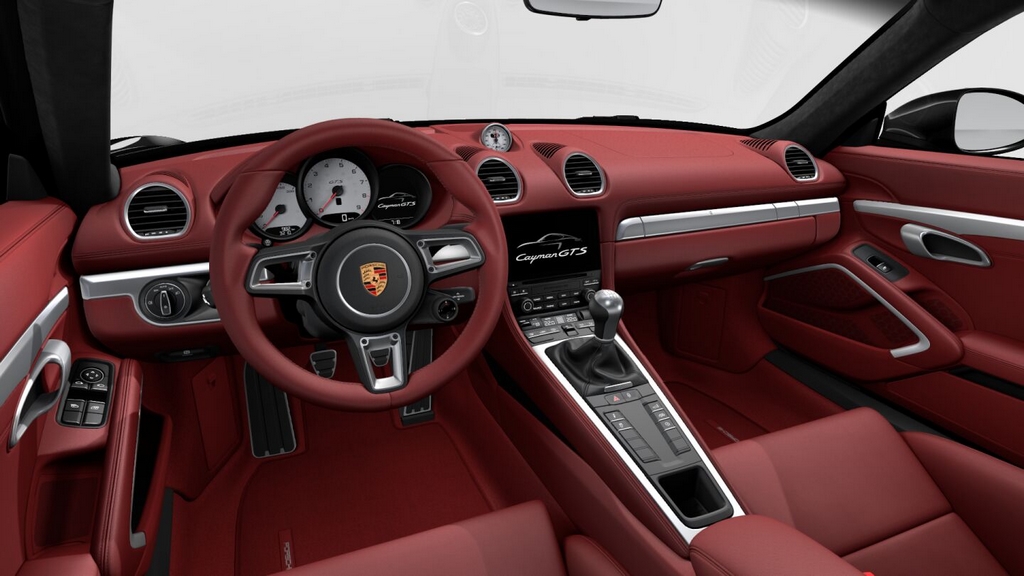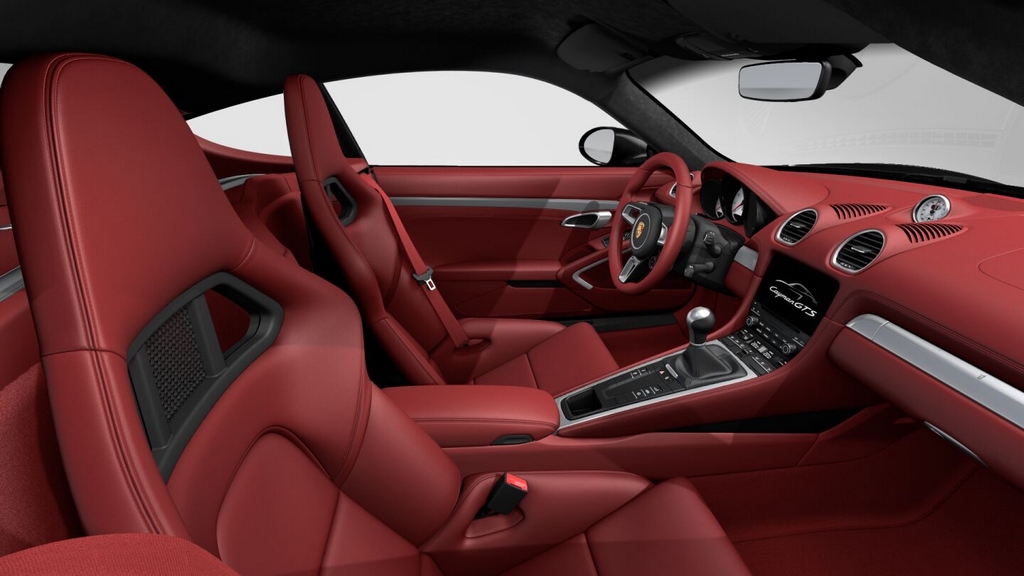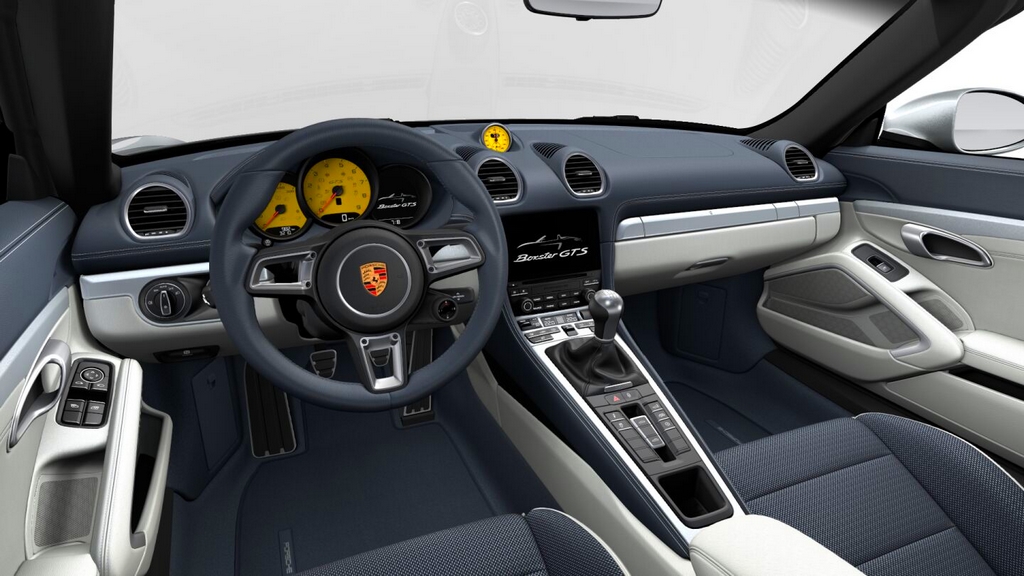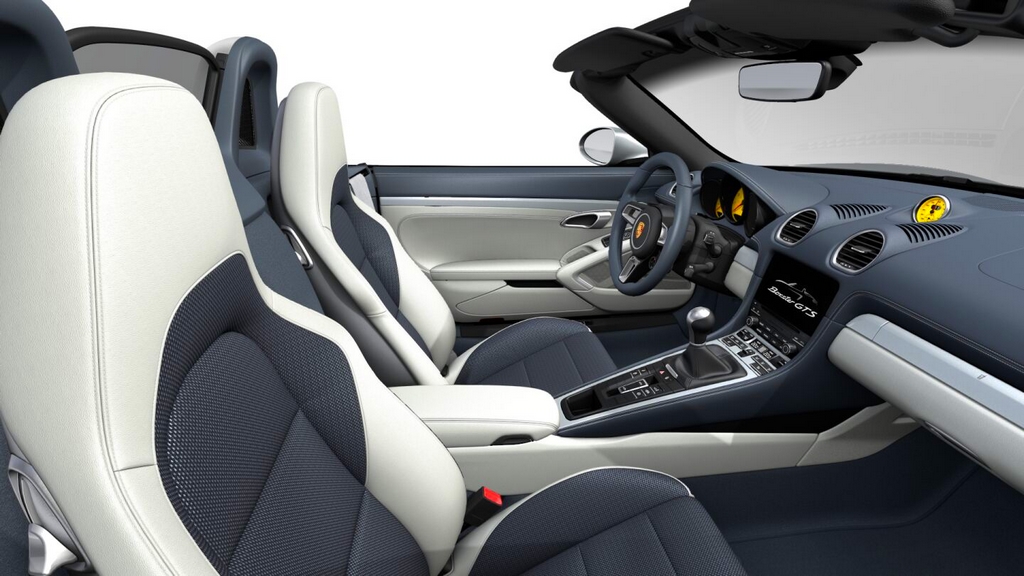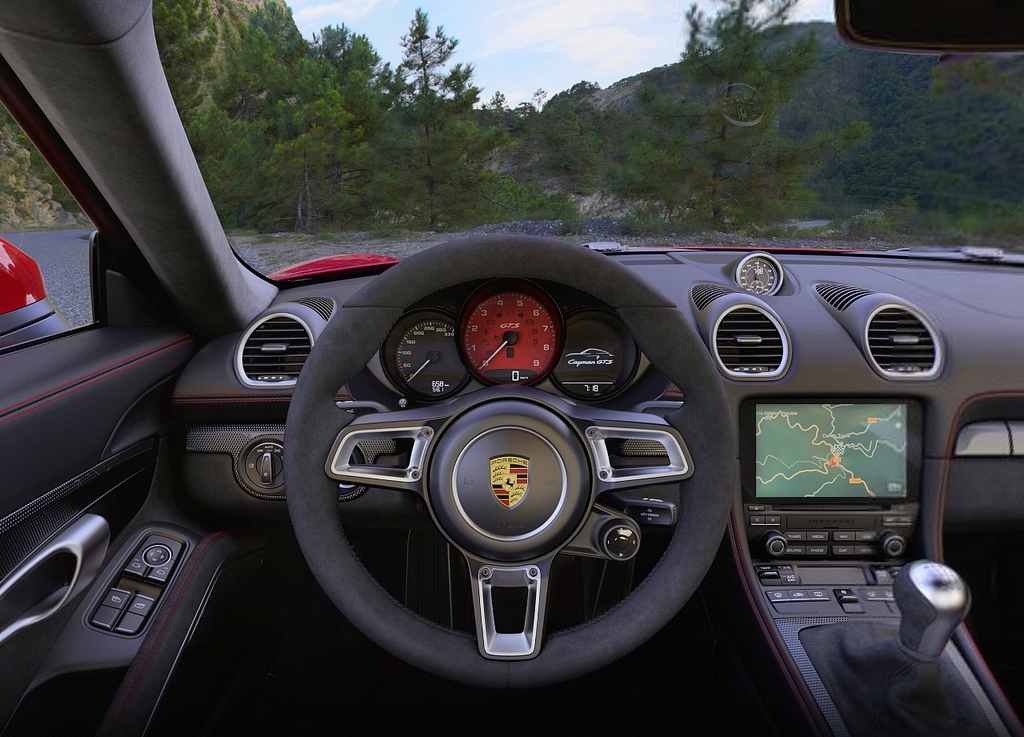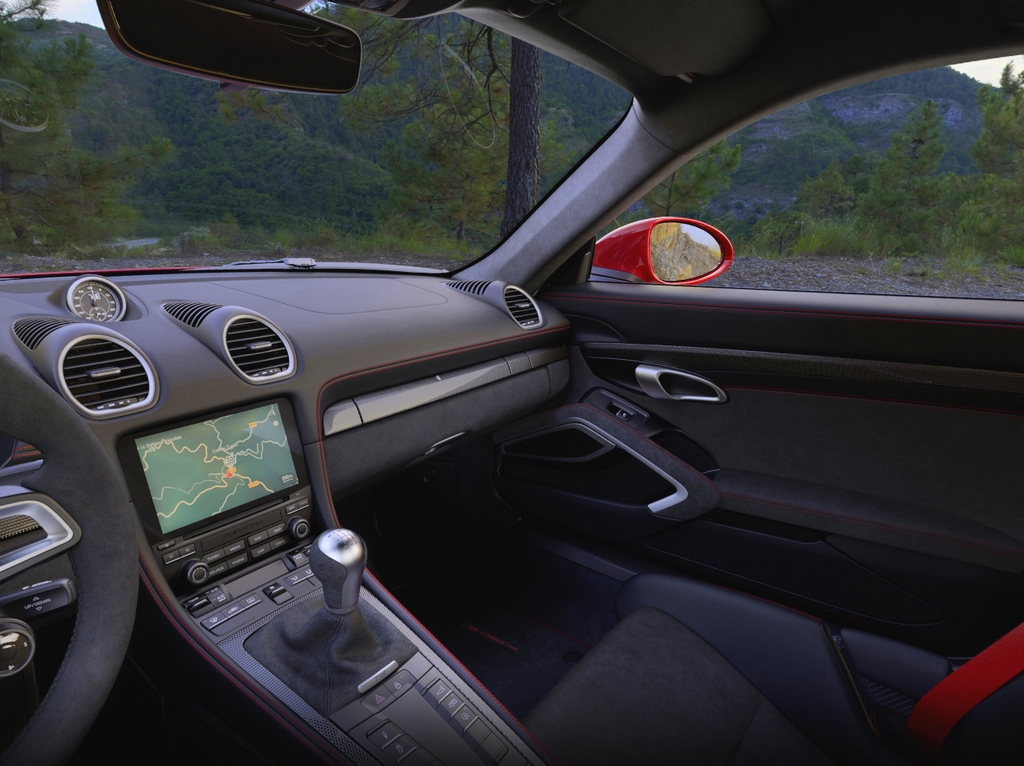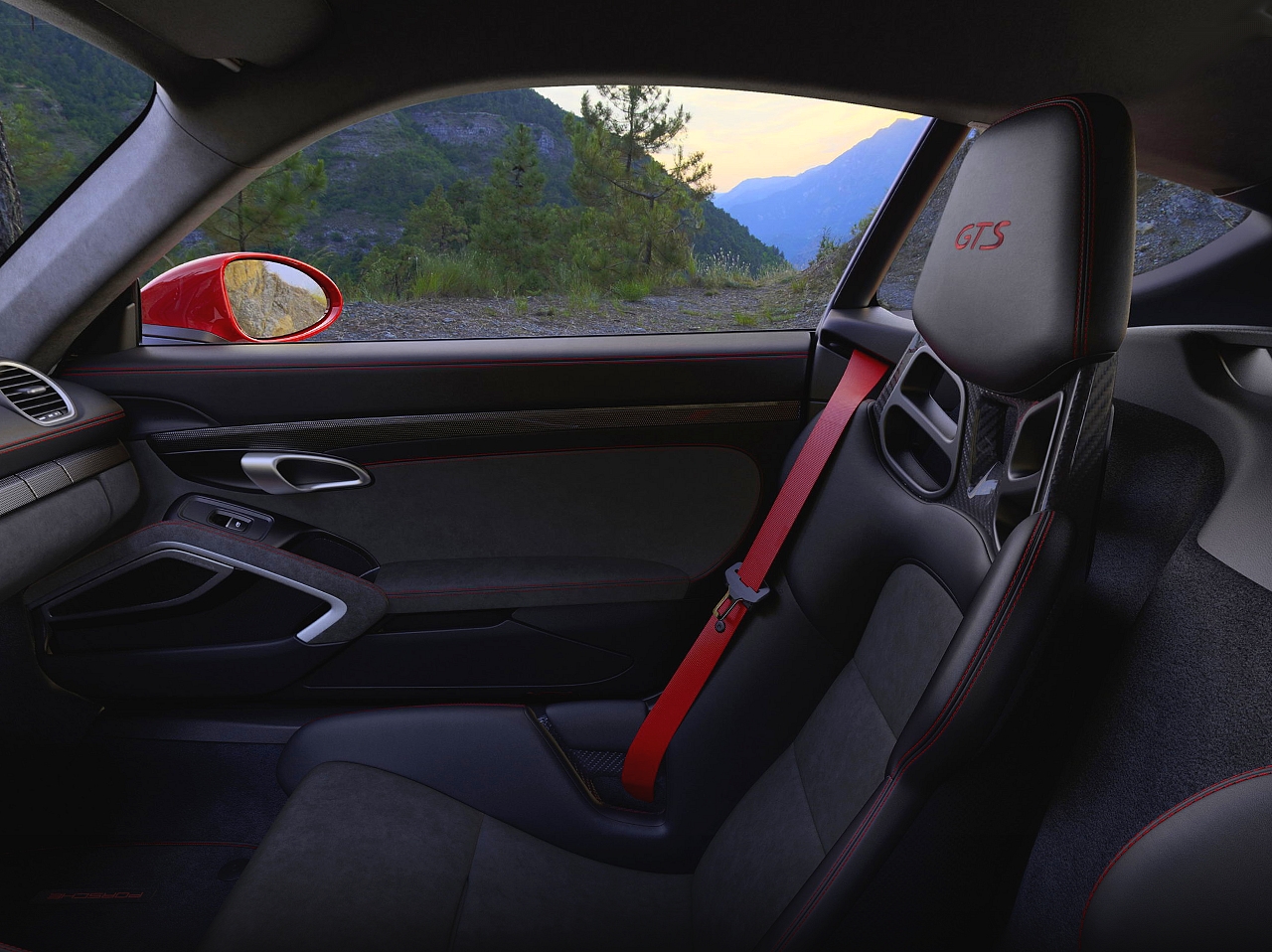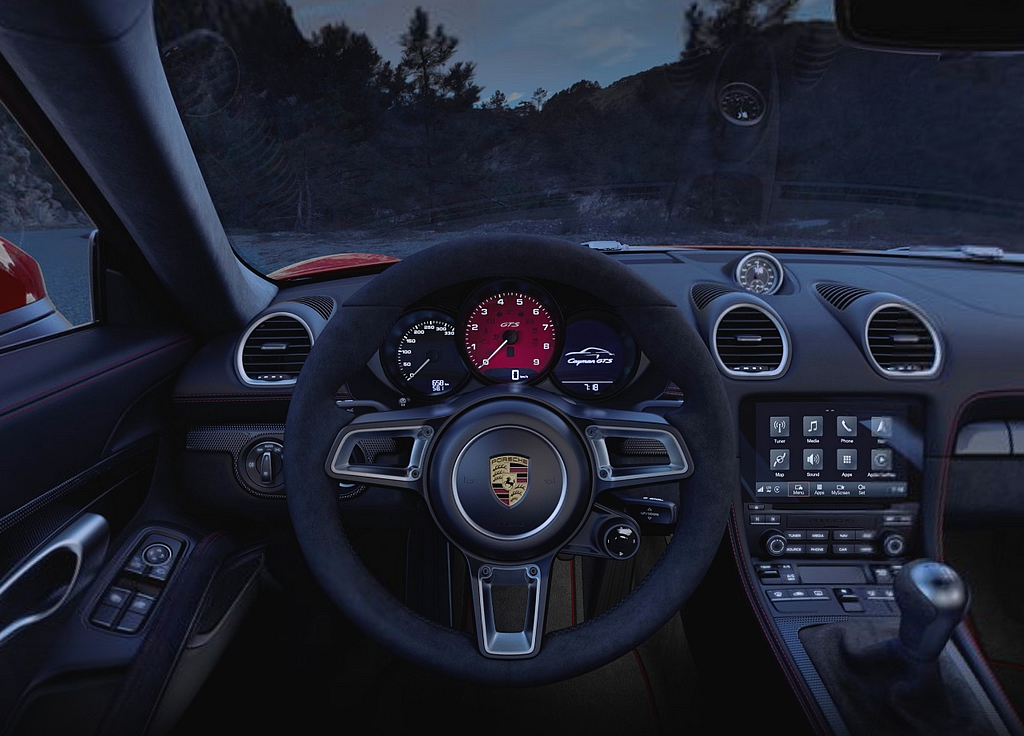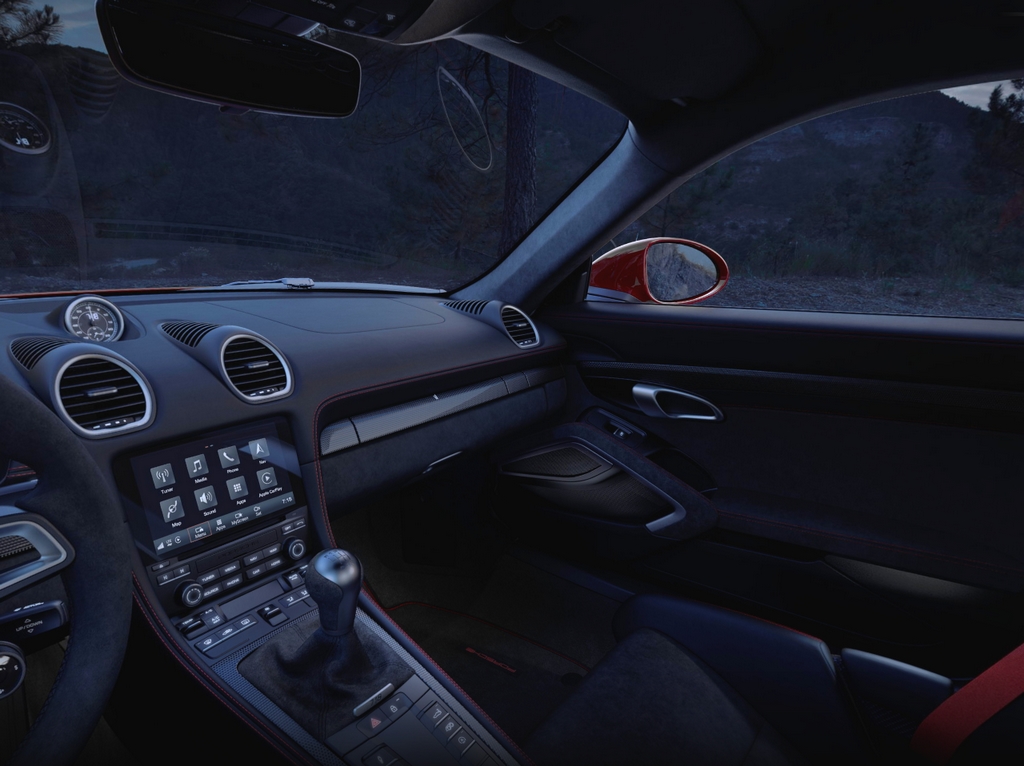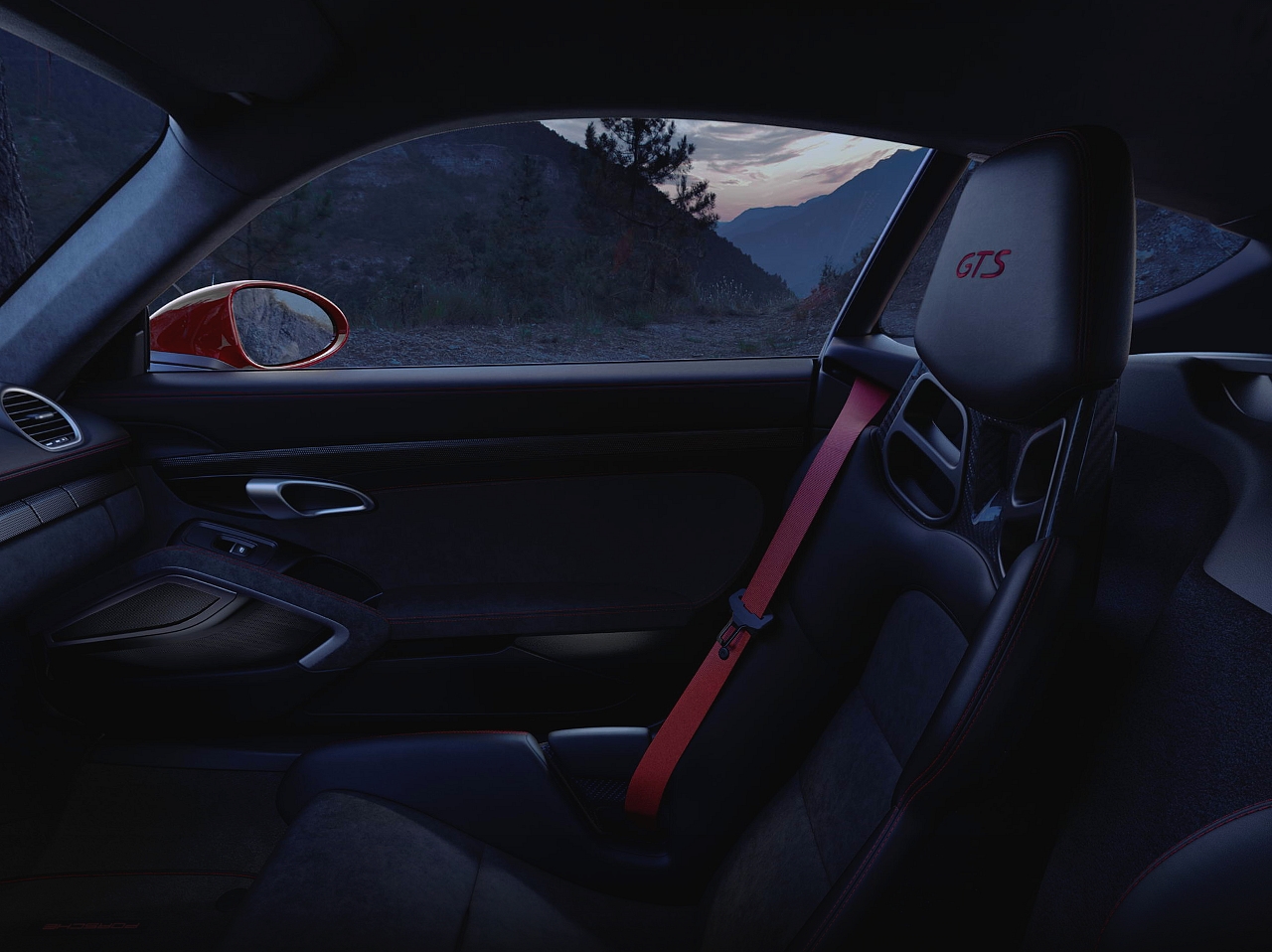 Les Porsche 718 Cayman et Boxster GTS 4.0 en vidéo de promo 
Les deux nouvelles Porsche 718 devraient faire leur première apparition publique lors du prochain salon de Genève et elles seront commercialisées dans la foulée aux tarifs français suivants :
Porsche 718 Cayman GTS 4.0 : à partir de 83.779€ (hors option et hors malus écolo)
Porsche 718 Boxster GTS 4.0 : à partir de 85.819€ (hors option et hors malus écolo)
Via Porsche, Youtube.
Pour consulter l'article original et complet, cliquez ici.
Evolution majeur pour les "Porschistes" que nous sommes, les Boxster et Cayman 718 GTS (982) reviennent au flat 6 atmo avec cette nouvelle version 4.0… héritée des 718 Spyder et Cayman GT4. Le passage du 4 cylindres 2.5L turbo au 6 cylindres 4.0L atmo apporte un augmentation de la puissance de 35 ch pour un […]
Pour consulter l'article original et complet, cliquez ici.
Small, light, uncorrupted by gadgets, and honest. Both the 914-6 and the Cayman GT4 might not be the most powerful of the most focused Porsches, but my do they deliver the goods. Enough power in a perfectly balanced chassis is a recipe which will always go far. Fifty years ago, Porsche began developing a six-cylinder mid-engined road car, and the latest Cayman GT4 carries that flag forward with five decades of innovation behind it.
The 3,338 units of the 914/6 top model came directly from Zuffenhausen from 1969 to 1972 took the two-liter flat-six from a 911T and placed it further ahead in a shorter, wider body. The result: a car that provided superior driving dynamics which is available again in the Cayman GT4 and its open-top sibling, the Boxster Spyder. These cars might not have the wildest statistics, but the driving experience they deliver is second to none.
Massive turbochargers and four wheel-drive aren't necessary when the car's balance is perfect and the power is just enough to generate a little wheelspin at the ragged edge. By keeping the overhangs short and placing the bulk of mass in the middle of the car, the polar moment is reduced and the willingness to change direction is increased.
Without the delay or lumpy delivery of a turbocharged motor, these two gems provide the scream, response, and linearity one needs to find the edge and dance on it. The driver and the passenger sit « closer to the machine, » as Andreas Preuninger puts it poetically. For anyone who's grown accustomed to the thrills and urgency a naturally-aspirated, high-revving, perfectly balanced sports car can provide, nothing compares. "We build both cars for true fans, for racers and purists who have waited for these models and whom we don't need to persuade of the benefits of the mid-engine concept," emphasizes Andreas Preuninger.
Not that the newest Cayman GT4 and Boxster Spyder are lacking in horsepower. With 420 horsepower and 309 lb-ft of torque from the naturally-aspirated four-liter, there's more than enough. Yet, grunt is never the highlight of these cars; the sublime balance, outrageous grip from a lightweight chassis derived from a GT3, and newly developed tires from Michelin and Dunlop make this car accessible and confidence-inspiring. "Thanks to the modern suspension kinematics and the high grip of the tires, mid-engine sports cars like the GT4 or Spyder drive like they're from another planet, even without vehicle stability control systems activated," says Markus Atz, project manager for motorsport GT street vehicles. Not even the most powerful, grippiest, stat-heavy supercar, can provide the same sense of immersion and excitement. These gems provide a timeless experience—one best appreciated by the hardcore, the skilled, and the thrill-seeking.
Pour consulter l'article original et complet, cliquez ici.
More power, more aerodynamic grip, more performance, and more usability—we've heard all of the new Cayman GT4's strengths already. However, few automotive journalists can test those claims like Steve Sutcliffe. Though he might not look like a superlative athlete, the man is arguably the best driver among his peers. Ten years ago, he was given the chance to test a Honda F1 car, and was only several tenths off James Rossiter, the Honda test driver roughly half his age.
Here, Sutcliffe uses all his strengths to illuminate the incremental changes that make this car 12 seconds a lap faster around the Nurburging than the 981 GT4. Despite the car weighing 80 pounds more and retaining the same frustratingly long gear ratios, the 718 is still quicker in a straight line.
Based upon the motor found in the rear of the latest Carrera S, the 718's new 4.0-liter motor makes 414 horsepower and 309 lb-ft of torque. Though that latter figure is the same as with the outgoing 3.8-liter engine, the added displacement provides a broader powerband, which helps camouflage the car's long gearing. With the driver more often in the optimal rev range, the new chassis is more easily exploited. 
The steering, brakes, and suspension are closely related to those found in the GT3, and Sutcliffe immediately recognizes the changes. That sharpened steering is a real asset through Knockhill's blind entries, which Sutcliffe attacks with the commitment you'd expect from him. 
A big rear wing, an underbody diffuser, and a bigger splitter creates 269 pounds of downforce at 188 miles per hour—nothing to sniff at. Not only is this car more incisive, but added stability—a little extra composure is always nice over the crests—is another feature which goads a driver to push that much harder. 
The improved powertrain, better composed chassis, and better exhaust note make it even more thrilling to drive than its predecessor, which was a firecracker itself. Incremental changes in every department make the new 718 Cayman GT4 a dependable, confidence-inspiring car which can soak up bumps, stay on the pipe, and encourage the driver to attack. That combination of qualities—not just the bump in power—is what is responsible for its incredible 7:28 lap around the 'Ring.
Incidentally, that's the same as the lap set by the 997 GT3 RS 4.0. Though tire technology has come a long way in ten years, having the least expensive member of the GT family set the same lap as the former heavyweight is a testament to Porsche's unyielding search for incremental improvements in every department.
Pour consulter l'article original et complet, cliquez ici.