We at Elferspot Magazine are constantly looking for exciting vehicles and their history behind them. Of course, we are particularly interested in the people who, driven by love and passion, turn these cars into special vehicles. This time we were allowed to talk to Jason, who owns a wonderful Porsche 997 Carrera S. The Porsche 997 was built more than 200,000 pieces. And yet, a 997 can be something special. The 997 represented a significant relaunch of the 911 that included a major body restyling and interior update, while using much of the rolling chassis of the outgoing 996. This included an uprated version of the water cooled Carrera engine – now offered as a 3.6-litre for the Carrera and a 3.8-litre for the Carrera S.
Hey Jason! Thanks for having you for this Elferspot-interview. Please tell us something about you as a person. Who are you?
I guess you could say I'm just an average guy with some really passionate hobbies.  I've been obsessed with cars from a young age and have kind of built my adult life around them.  They're definitely a focal point and driving force in my life.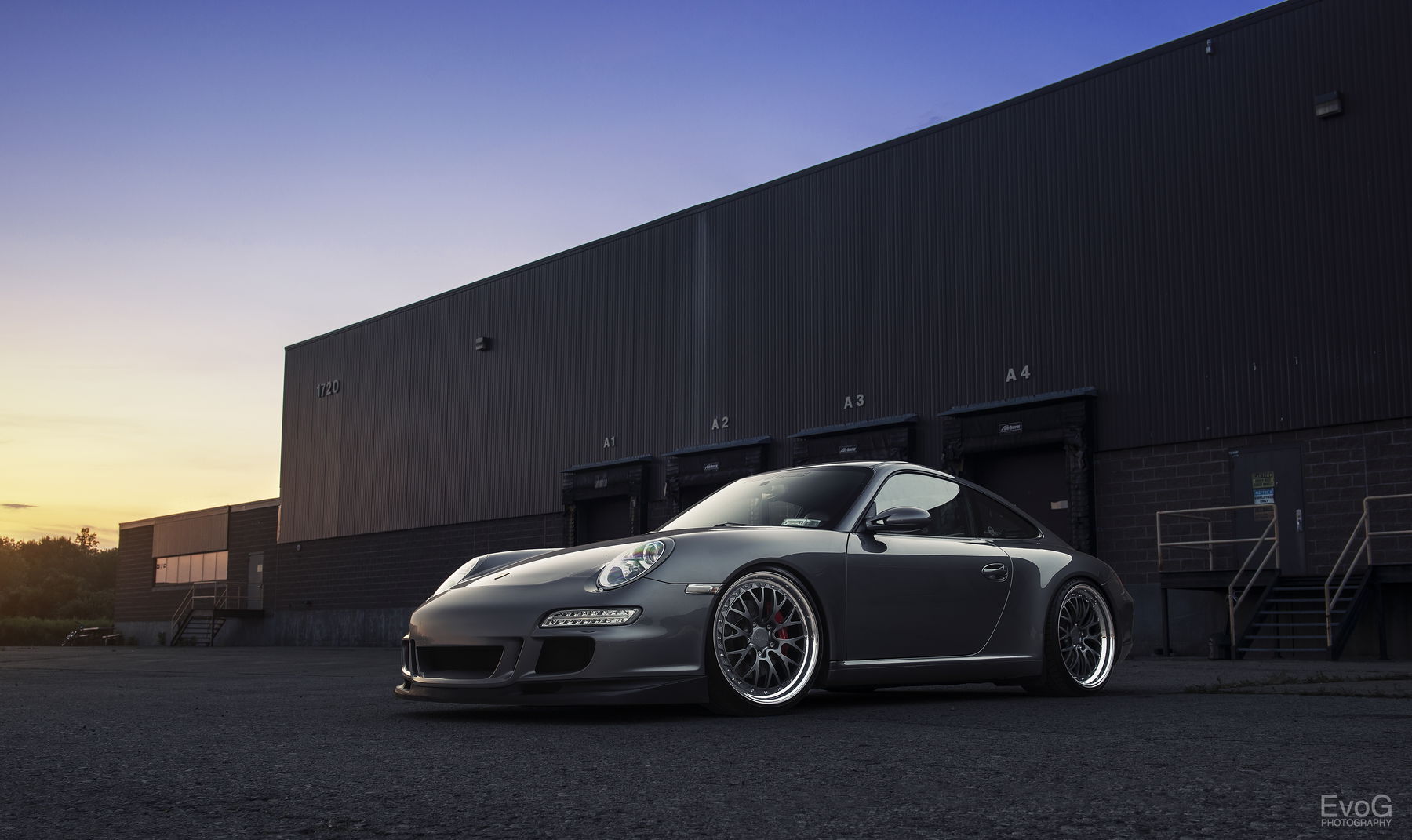 "The best way I can describe it is: They have soul." Jason
You have a great passion for cars and for Porsche 911 in particular. How came it?
I've owned so many cars; American, Japanese and German.  I've now had 4 Porsches and there is just something special about these cars.  We all know they perform great and they're visceral and they have amazing heritage, but there is something else you can't quite put your finger on.  The best way I can describe it is: They have soul.
What cars have you owned in your life so far?
I've literally owned dozens of all makes and models, and I think I've modified over thirty-something of them now!  My current fleet includes the 997 Carrera S as well as a well modified second gen Toyota Tacoma 4×4 and a bagged mk1 VW Rabbit.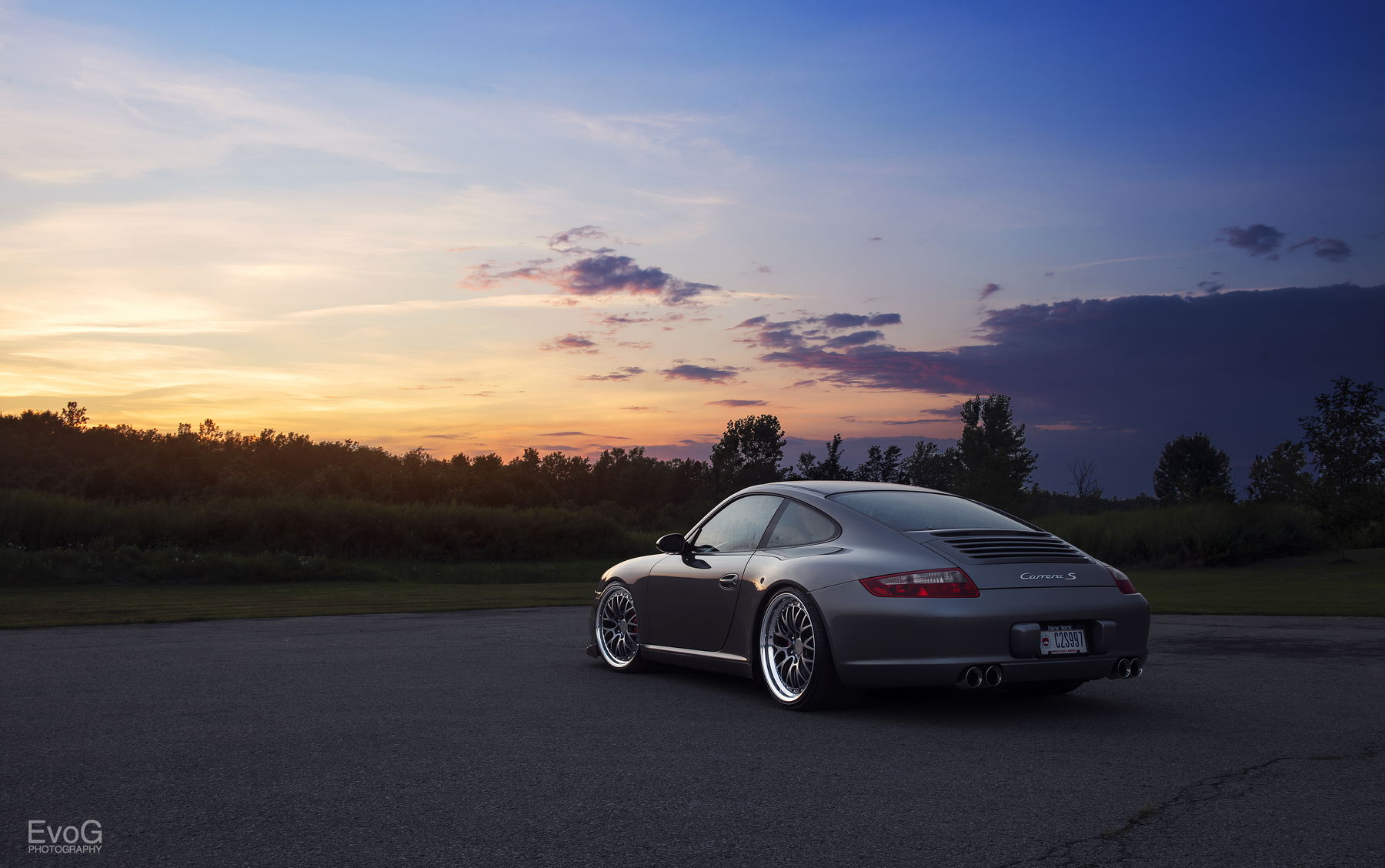 "I think the 997 Carrera is the most perfectly understated 911 ever made." Jason
You are driving a very special and beautiful Porsche 997 S. Why did you choose this model?
Thank you! I had previously owned and modified a 996 C4S, a 964 C2 and a 987 Cayman S and I guess this was the next one to try haha.  I really fell in love with the simplicity of this platform.  I think the 997 Carrera is the most perfectly understated 911 ever made.  I'd still like to get my hands a few other models in the future but I'm rather pleased with what I've done with this platform.  In fact I'm coming up on two years with this car, which for anyone that knows me, that's an eternity for me.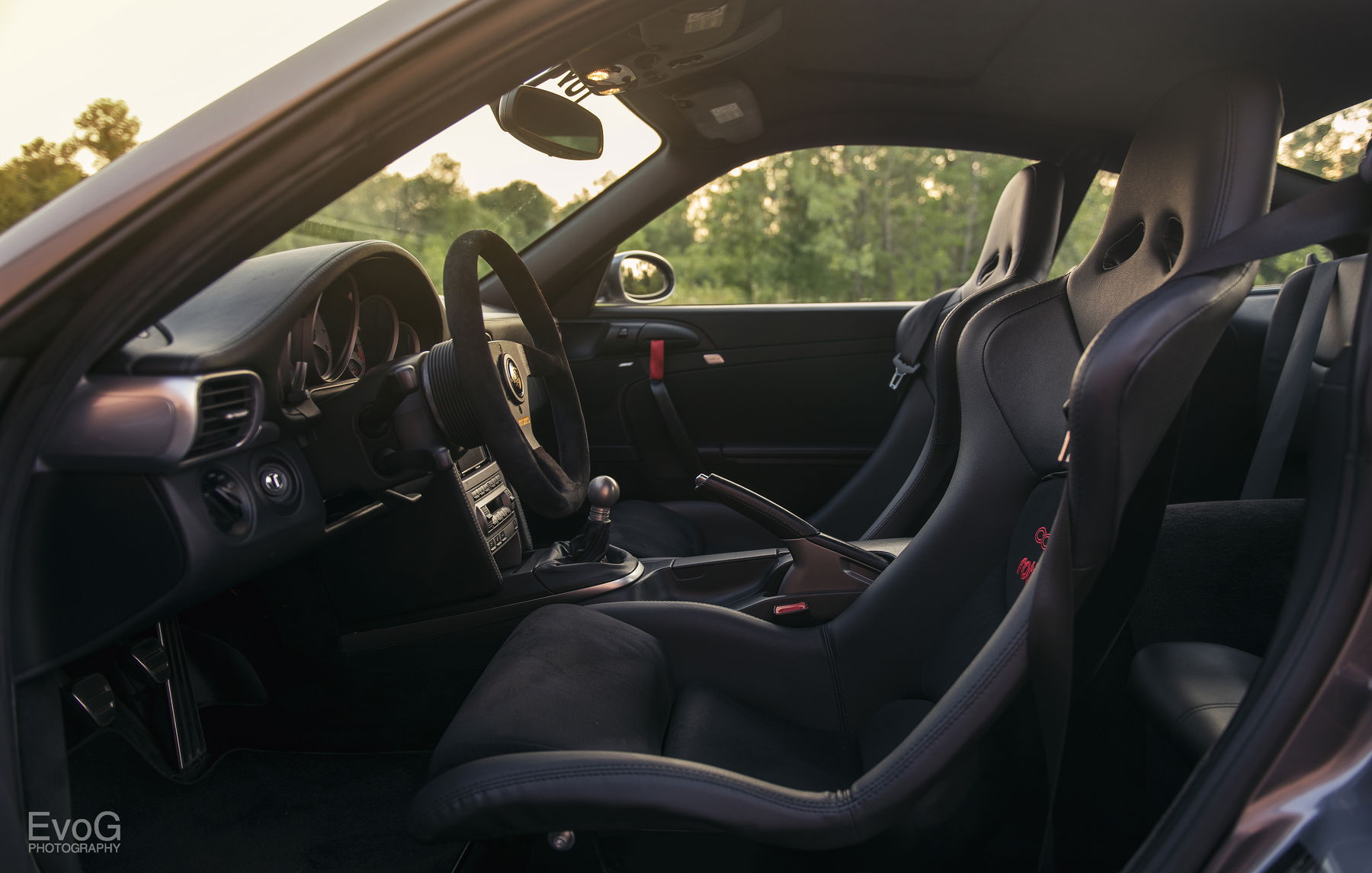 Please tell us more about the great modifications on your 997.
Oh god, I've done so much.  Most of my attention, time and money went to the suspension which I found to be one of the trickiest cars to set up properly.  The 997 is a car where the ascetics need to match and compliment performance.  I started with a bespoke set of Fortune Auto fully adjustable coilovers in which I changed around spring length and spring rate a few times settling on 5" hypercoil 6k springs in front and 6" Fortune Auto 12k springs in the rear.  I quickly found that the 997 doesn't take kindly to suspension geometry changes and to get the car to handle as it should while at a height I found pleasing, a lot more had to be done.  After much trial and error, the addition of Tarett Engineering adjustable tow links, Megan adjustable upper dog bones and Berg Racing adjustable rear caster bushings gave me the articulation I needed to set the car up properly.  After numerous ride height changes, damping adjustments, many alignments and two corner balances later, I finally feel that the suspension is perfect.  I now run factory alignment specs at this height and the car performs amazing while retaining streetability.  In addition, I've spent much time outfitting the cockpit.  Most notably, alcantara and leatherette Cobra Nogaro seats from HMS motorsports, alcantara Momo wheel mated to a Works Bell hub, Stewart Settles door pulls, and numerous Rennline bits including their weighted shift knob attached to a factory short shifter.  I also have an RSS rollbar and Schroth 4 point ASM harnesses ready to go in (not pictured).  Keeping with streetability, I updated the BOSE stereo with a Pioneer BT touch screen unit which utilizes a NavTV harness to convert RCA to optical and retain the factory amplifiers and subwoofer.  Moving to the outside, I have replaced the front bumper with the OEM aero kit and added an OEM Cup splitter and LED bumper lighting.  The paint has been corrected and now preserved with Cquartz coating from Arete Auto.  The exhaust has been mildly changed with partial bypass (gundo hack) and custom chrome tips which provides all the right pops and gurgles without any annoying drone.  After numerous wheelsets, I finally settled on 20×9 and 20×12 Rotiform Forged 3 piece LSR wrapped in 245/30 and 305/25 Toyo Proxes T1 Sport tires.  There's plenty more under the surface including brakes and clutch and probably a ton I'm forgetting at the moment.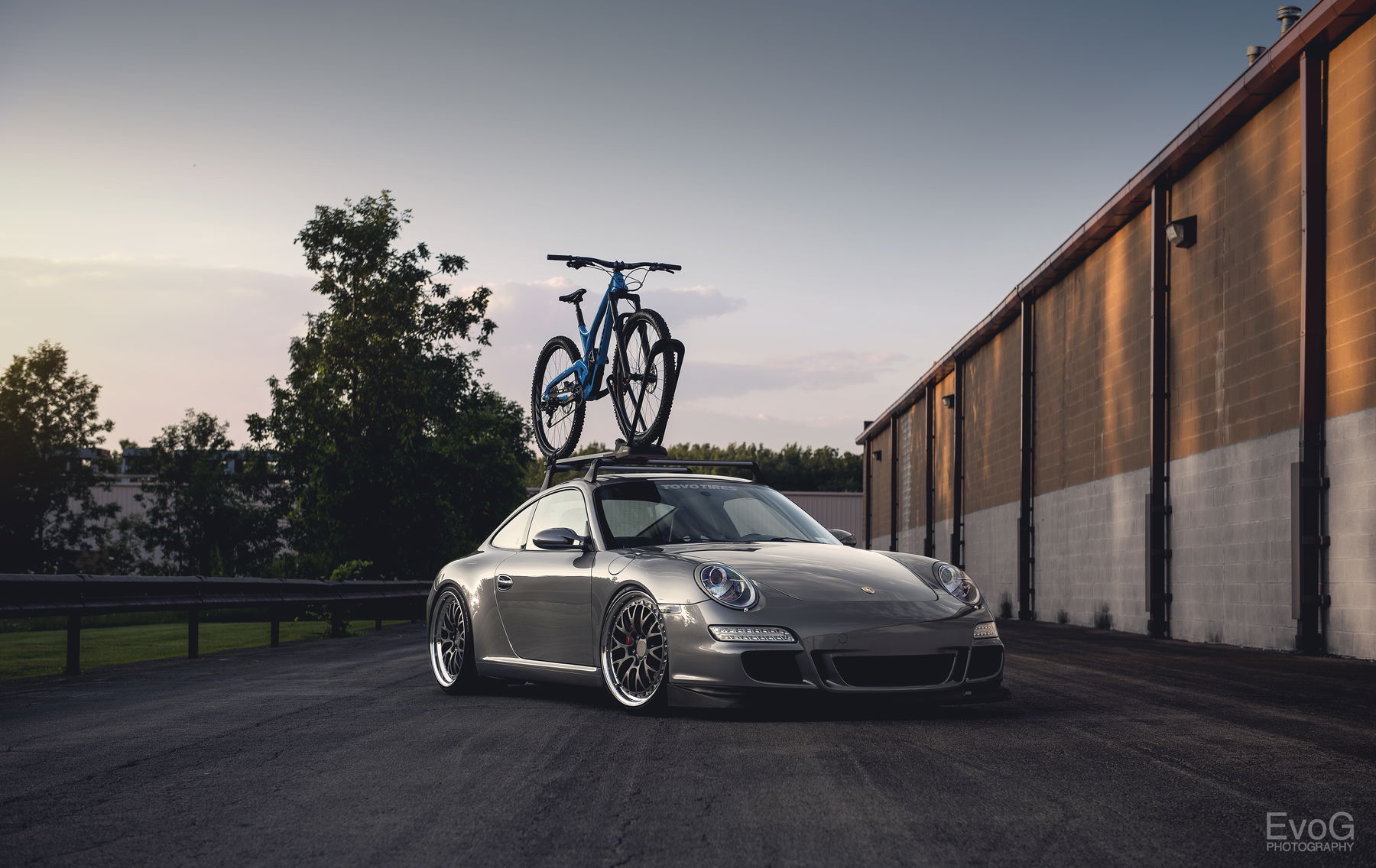 "It's important that I don't have limitations on when I can use my cars."
How often do you use your 997?
I do daily drive the car as well as use it for trips.  I take it to work regularly and even fasten my mountain bike to a Yakima carrier and OEM roof rails to head out to the trails.  It's important that I don't have limitations on when I can use my cars.
If you could choose another 911, which one would you take?
Is all of them an acceptable answer? Haha….  I'd like to get my hands on so many more cars honestly and I'm sure I will in due time!
You´re a very active Instagramer with more than 12K followers. Do you have a passion for photography as well?
Haha, yeah I am really into photography! I currently shoot with a Sony A7ii and take most of the pictures for my instagram account, however the pictures in this article were taken by my good friend Evano Gucciardo.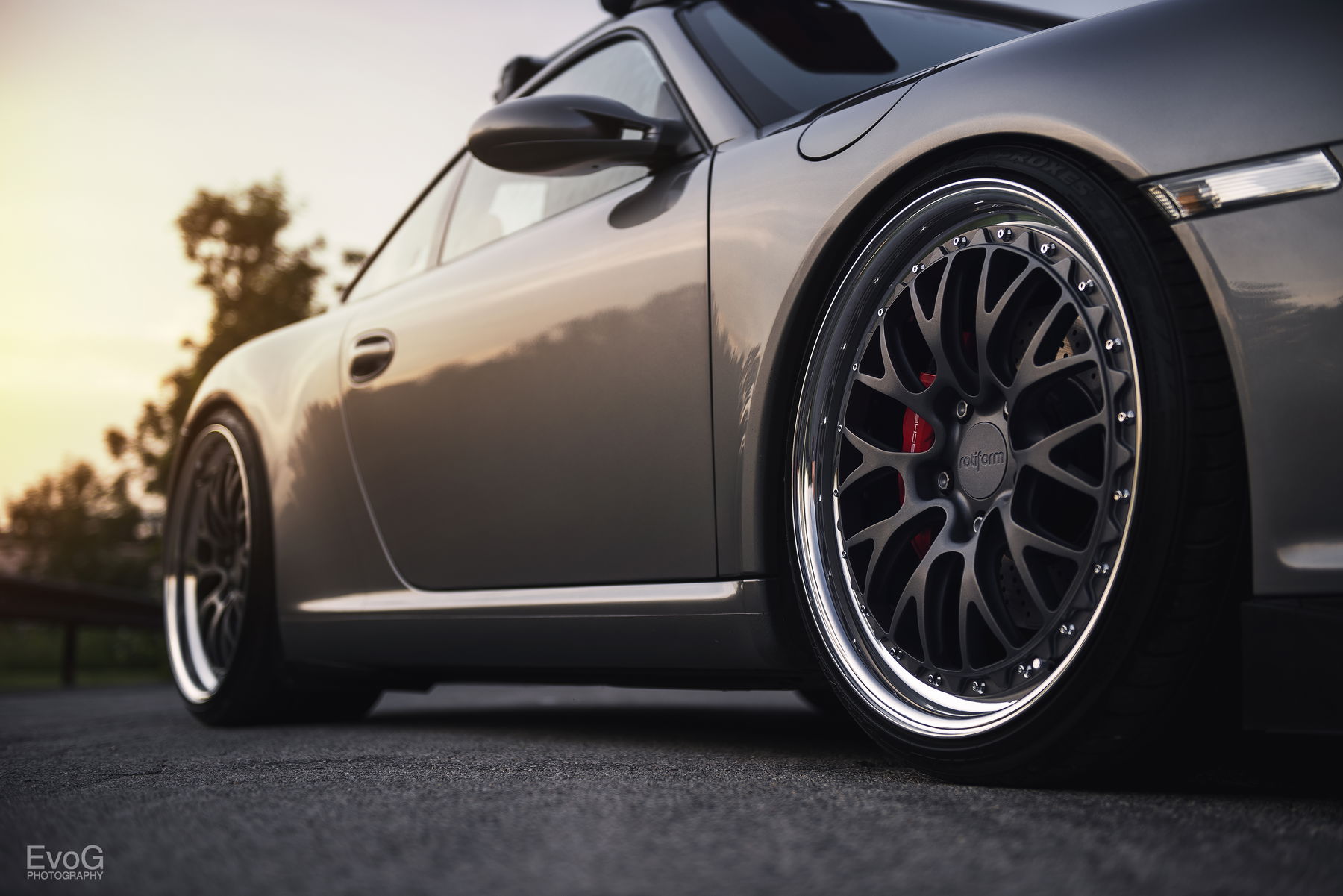 "I'd like to get my hands on so many more cars honestly and I'm sure I will in due time!"
Many thanks, Jason!. It was a pleasure speaking to you.
Likewise!  Thank you!
Special thanks to EvoG Photography who spoils us with this wonderful pics. Follow him on Instagram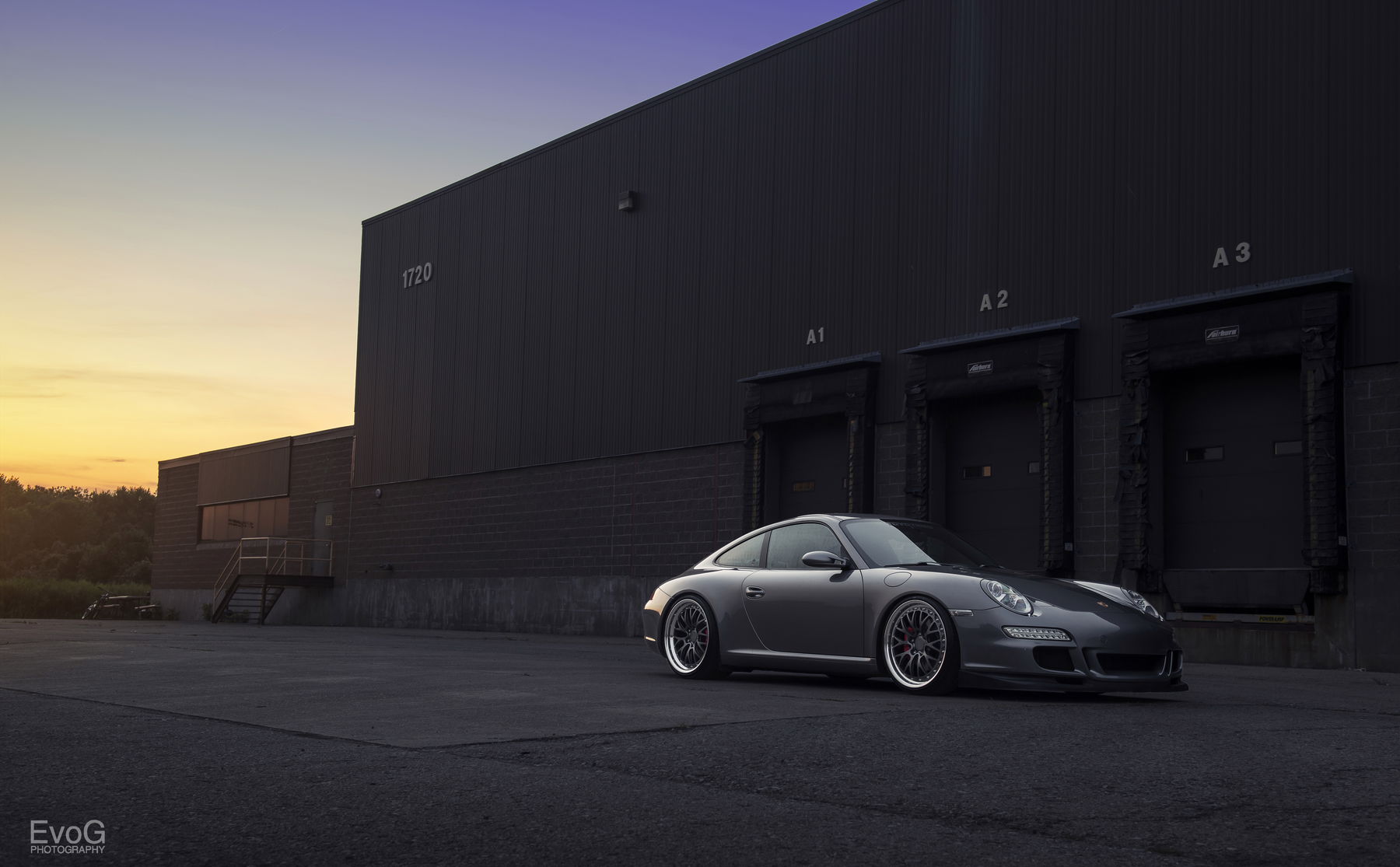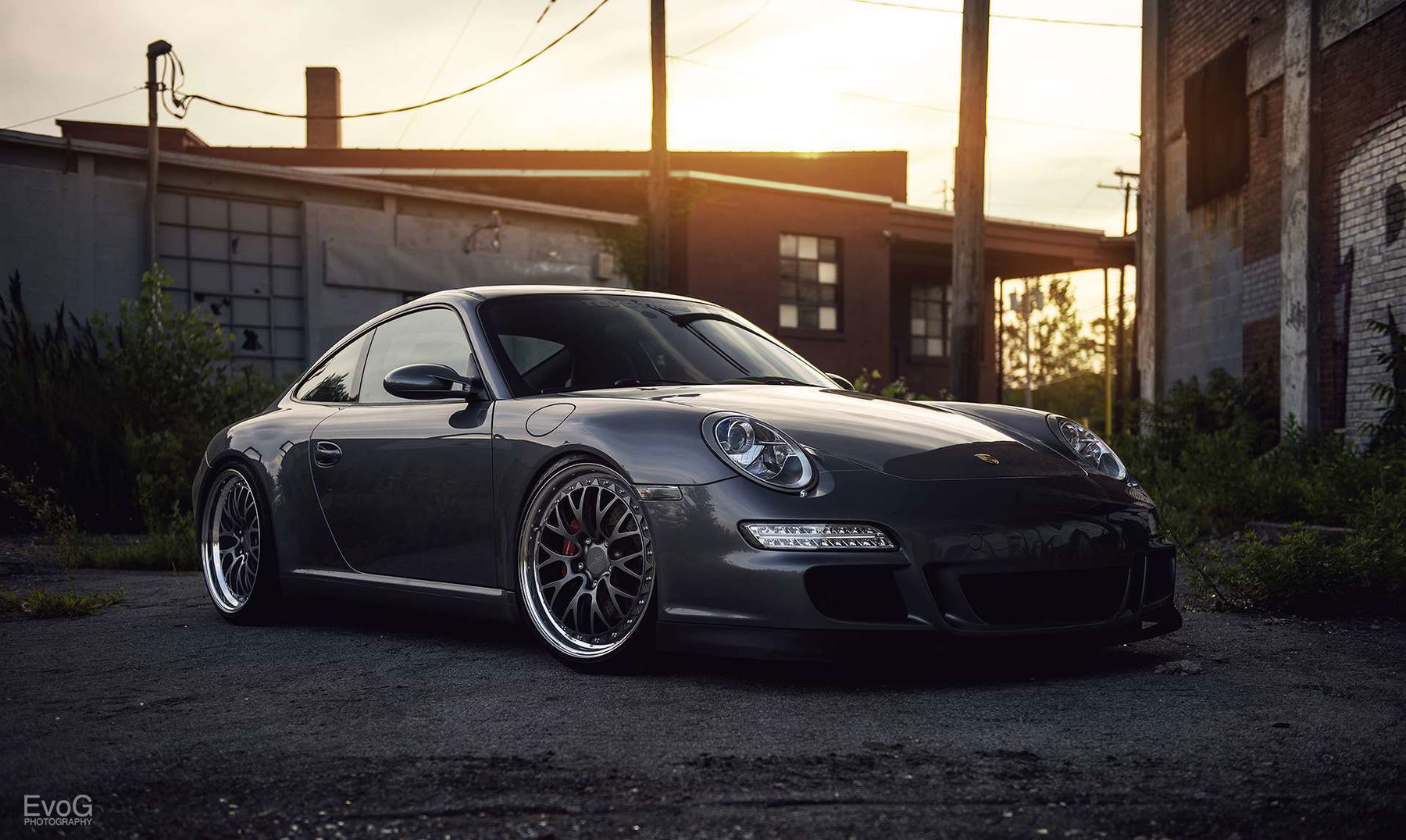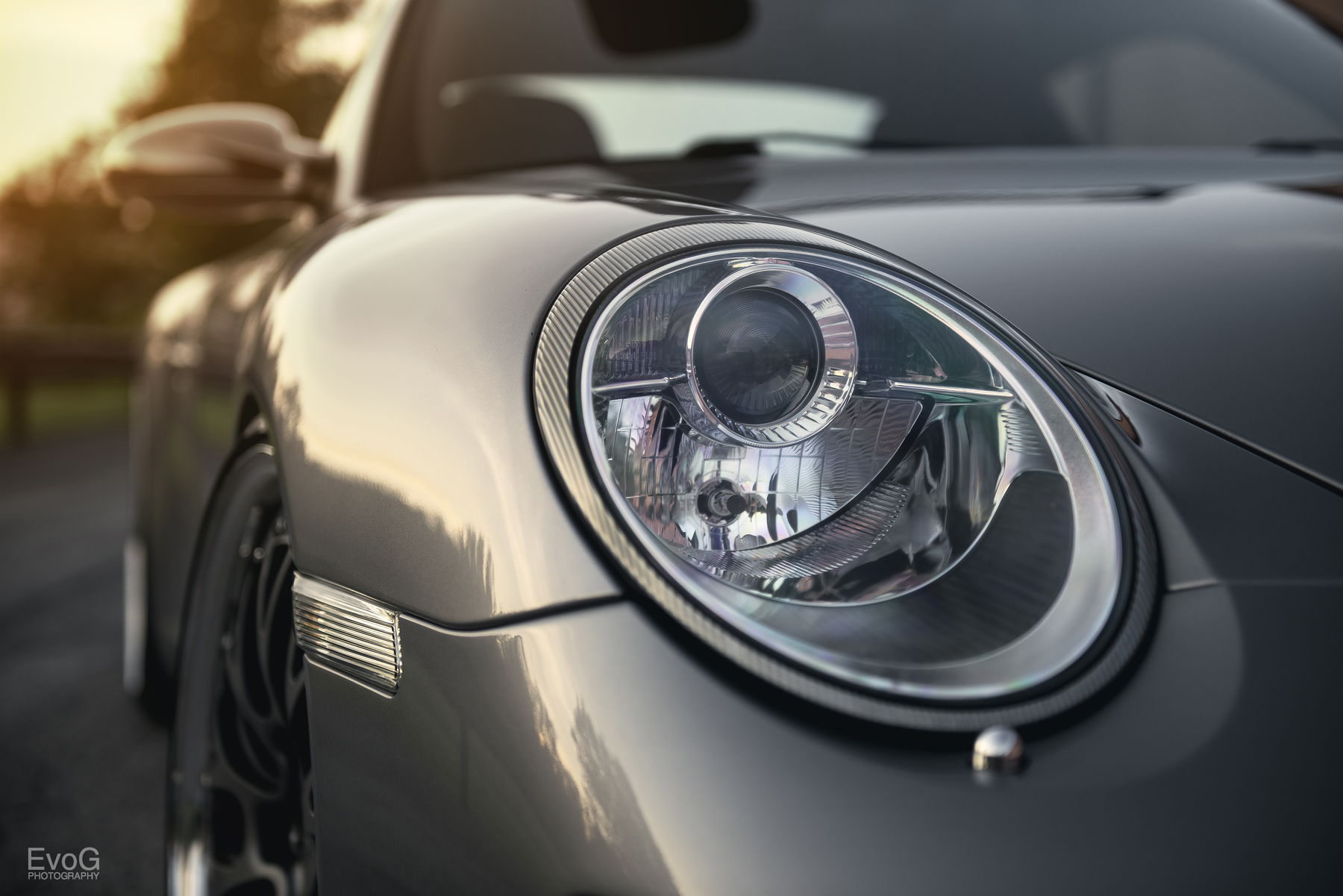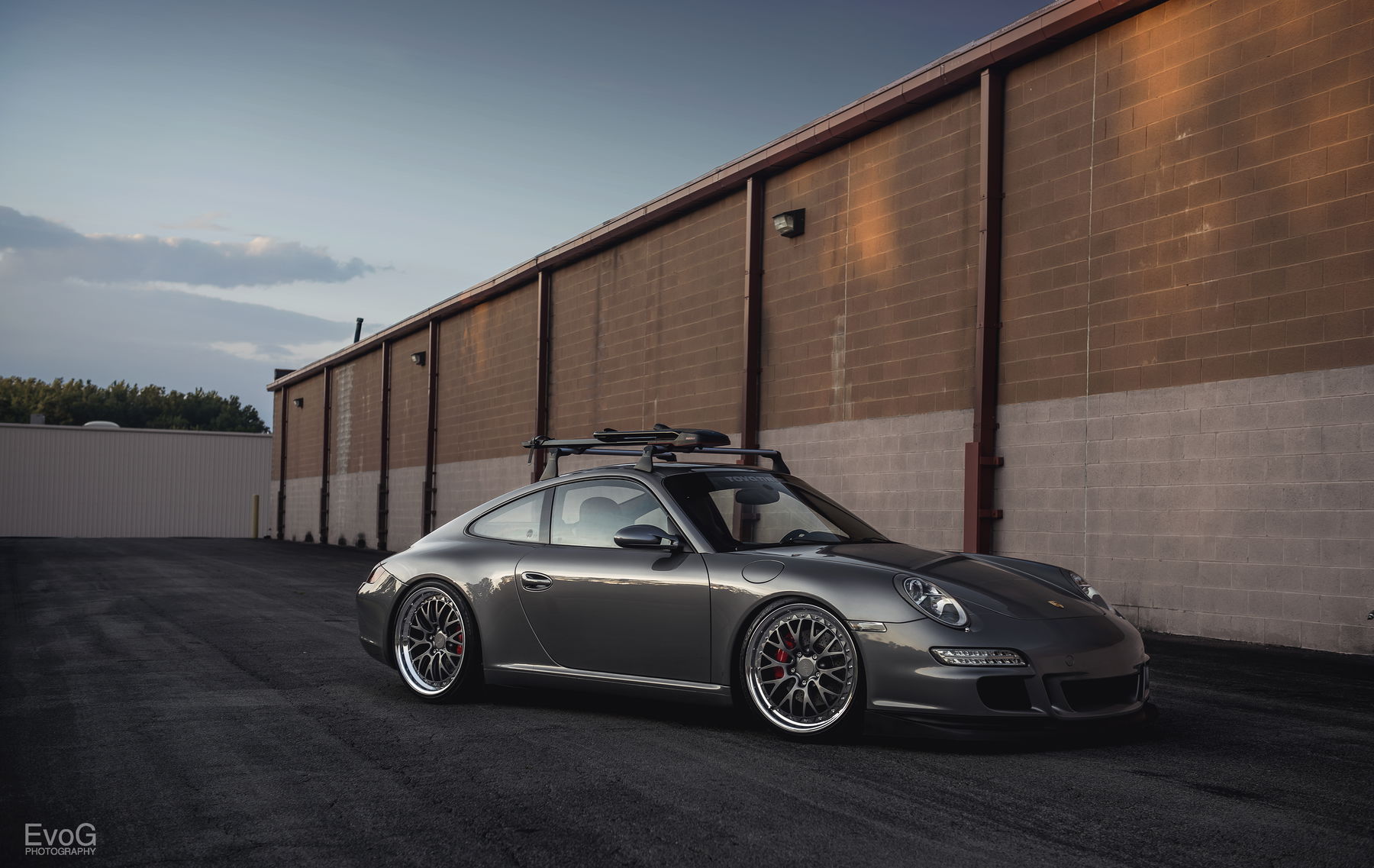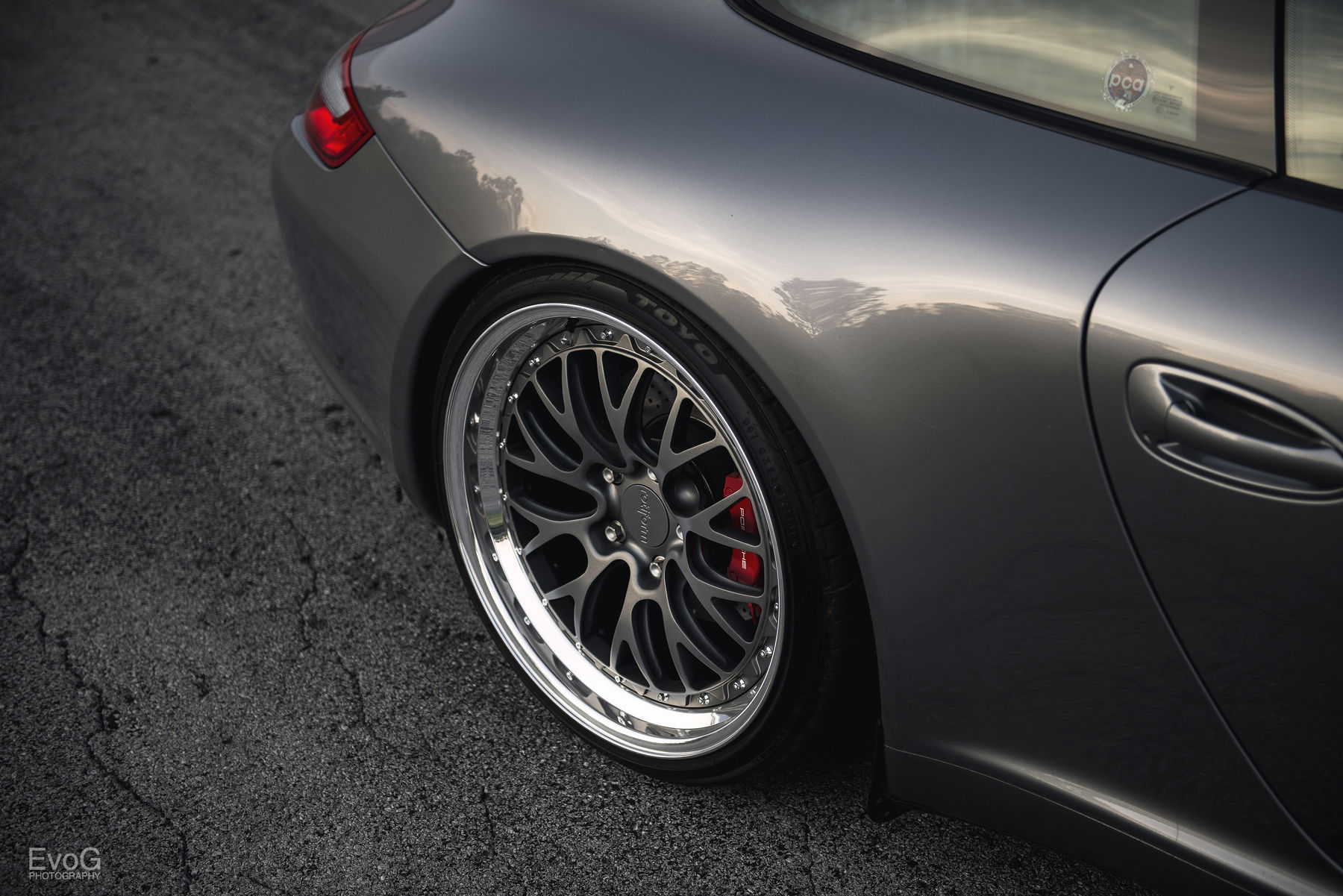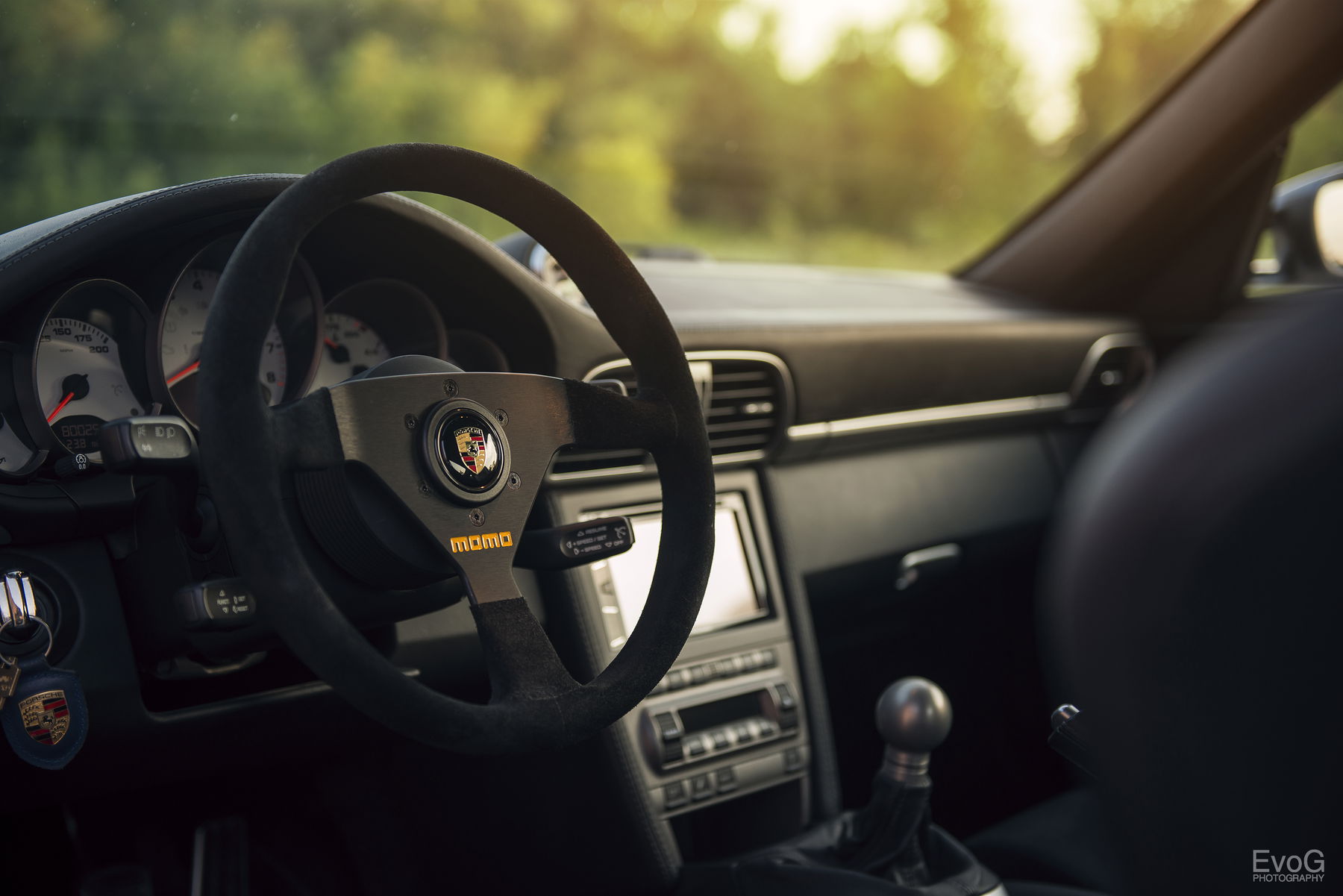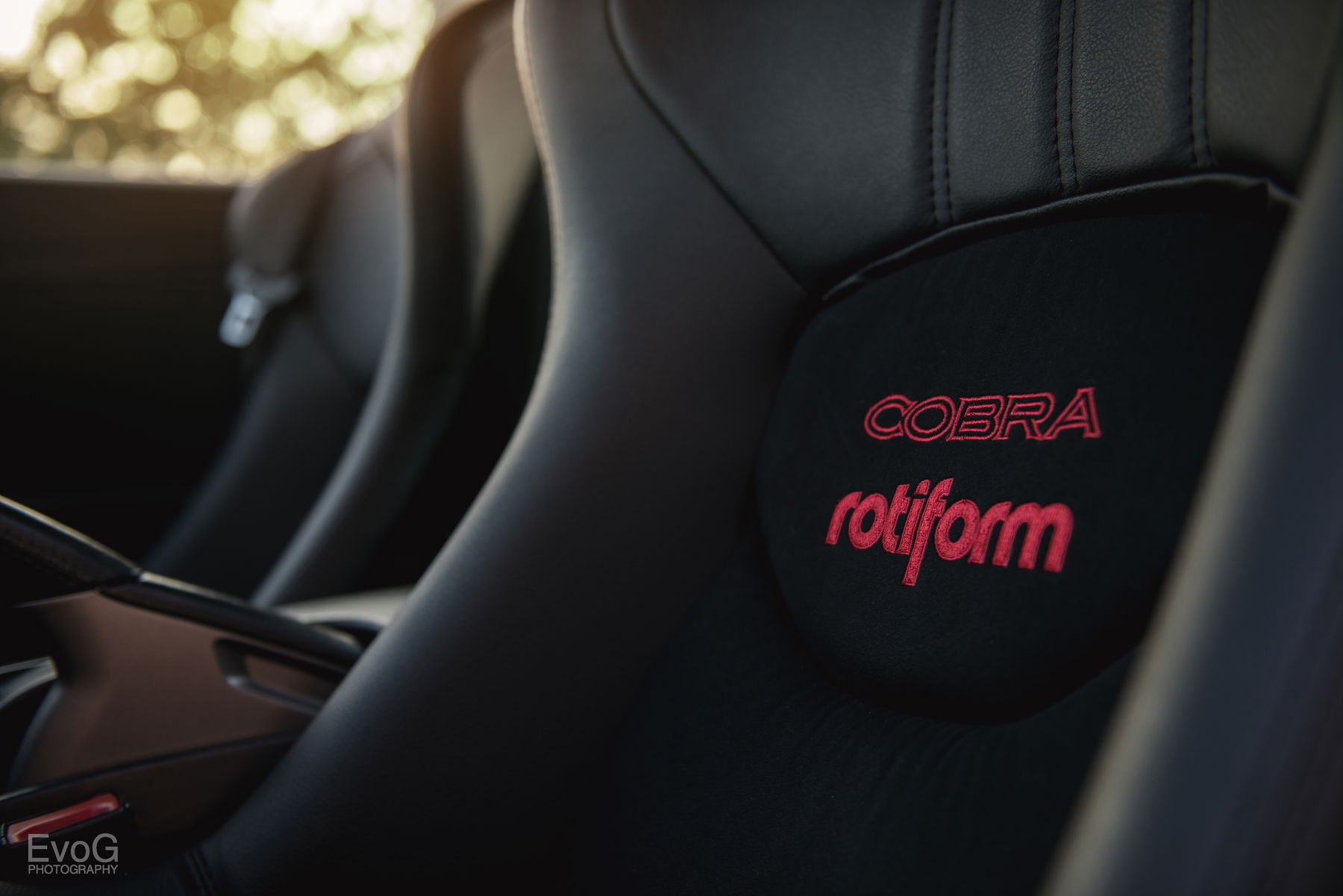 In 2017, the Porsche 911 Targa – the original open top Neunelfer – will reach its 50th birthday, a remarkable milestone for a model that was originally devised to meet safety regulations that were, ultimately, never implemented.
To celebrate the upcoming anniversary, we've decided to look back over the Targa's half a century of history in our latest video, taking you through the evolution of the model from 1967 right through to the latest 991.2 Targa 4S.
Our five-minute flick also stars a 1974 Porsche 911 Targa from esteemed specialist, Canford Classics, the original impact bumper iteration showing how the latest open-top Neunelfers has both changed and been inspired by Zuffenhausen's iconic roll hoop design.
We've put the two idiosyncratic roof systems to the test too and, if you missed our road trip with the 991.2 version in Total 911 issue 142, Features Editor, Josh gives you his opinion from behind the wheel of the new 911 Targa to see if turbocharging has improved the alfresco driving experience.
For more of the latest and best Porsche 911 videos, check out our dedicated film section now.
For a while now, 993 GT2s have sat near the top of the financial tree as one of the most expensive production Porsche 911s on the collector's market; expect to pay upwards of £500,000 ($675,450) for a nice example of the original widowmaker. The 993's successor, the 996 GT2, has lagged behind value-wise though.
A year or so ago, a water-cooled GT2 could be found for under £60,000 ($81,000), making it one of our Neunelfers to buy in issue 126's investor's special, and, despite a price rise proving us right, they still languish behind 993 and 997 widowmakers.
"There's quite a handful of them on the market right now," says Porsche specialist Lee Maxted-Page, "and they're in a spread between £100,000 to £150,000 ($135,00 to $202,000)."
With just 173 examples of the 993 GT2 built compared to the 996's production run of 1,287, is this price gap purely down to the numbers available?
"No," Maxted-Page confirms. "996 GT2s are still very low production cars as there were 129 UK cars built between 2001-04: 16 in 2001, 66 in 2002, 31 in 2003 and then 16 Gen2s in 2004."
However, despite the 996's prowess as a driver's car, Maxted-Page feels it can't be compared to the 993, the latter a "proper homologated car for Le Mans." Mark Sumpter from Paragon agrees, pointing to the 996's lack of racing pedigree as a key reason why its value lagged far behind the 993 GT2.
While Sumpter points out that the relative abundance of 996s does, rightfully, have an effect on the GT2 price gap, he feels that as the 996 is "a decade newer than the 993, the water-cooled car hasn't hit 'classic' values yet."
It's one of the reasons why Sumpter believes "good, original-spec 996 GT2s will continue to appreciate", making them a good purchase despite the price hike they've enjoyed over the last year.
Maxted-Page agrees: "A lot of this water-cooled stuff has taken more time to appreciate than the air-cooled stuff," he says. "But recently, the focus has been on Turbos, from the early 930s right the way through."
As the 911 enters a new turbocharged era, Maxted- Page feels that interest is only going one way: "Low mileage, factory original cars have the potential to be valued in the £150,000 to £200,000 ($202,000 to $270,000) bracket."
Sumpter is even more optimistic and claims, "a low-mileage, perfect car may get to £250,000 ($337,600) in the next two or three years." He adds, "I think they will settle at around one third of the price of a good 993 GT2." Good news if you thought you'd missed the water-cooled widowmaker boat.
For market advice on any generation or style of Porsche 911, check out our full selection of sales debates, where we ask the 911 experts the pertinent market questions so you don't have to.
Forget the switch to water-cooling, for Porsche enthusiasts, 1998 was really all about the release of the first Porsche 911 GT3. It marked the beginning of a new Neunelfer model range that has, in just 18 years, worked its way into Zuffenhausen legend.
Based on the Porsche 996 Carrera's narrow body shell, the original 996 GT3 debuted in Cup car form at the tail end of 1998 before the road going version was launched at the 1999 Geneva Motor Show.
Unlike the standard 996 Carrera, it was bestowed with a dry sump, race-bred engine, the architecture of which could be traced back deep into the air-cooled era. Designed by legendary Porsche engineer, Hans Mezger, the 3.6-litre engine developed 365hp at a heady 7,200rpm.
Named after the FIA racing class it was designed for, the first 911 GT3 was still very much a road car (despite its motorsport-inspired moniker and drivetrain). As it turned out, this would be the key to the car's success with 1,858 996.1 GT3s leaving the bespoke production line at Porsche's Motorsport Department.
In 2003, the GT3 got its first update, bringing with it the 996 Gen2's sharper front lights, new alloy wheels and a revised aerodynamic package that included a more modern rear wing design. The 3.6-litre 'Mezger' engine was also fettled, providing an improved 386hp at 7,400rpm.
While the 996.2 GT3 was no longer made in Weissach, the move to the Zuffenhausen factory allowed Porsche to increase production, with 2,313 Mark II cars being built between 2003 and 2005.
Demand was even higher for the first 997 GT3, launched in 2006. Still based on the narrow Carrera body shell, Andreas Preuninger's department made the 997.1 the first GT3 to weigh less than its Carrera 2 counterpart, while further development of the 3.6-litre flat six yielded an even higher rev limit.
Now producing 412hp, the 997.1 GT3 was also the first to come equipped Porsche Active Stability Management (PASM), allowing less experienced drivers to experience the race-bred road car's talents with the benefit of an electronic catch net.
In 2009, the GT3 got its biggest revision yet as part of the 997 platform's Gen2 facelift. Along with refreshed styling, the flat six engine was expanded to 3,797cc and the compression ratio increased to 12.2:1, increasing power to 435hp at 7,900rpm.
Centre-lock wheels (a regular feature on the GT3 Cup cars since their debut in the 1999 race season) were also fitted to the road-going GT3 for the first time too, although 2010 model year cars needed to be recalled to fix a rear hub problem.
The Porsche 991 GT3 – launched at Geneva in 2013 – had even more tricks up its sleeves though. For the first time, the body shell was that of the wider Carrera 4, while the longer wheelbase of the 991 platform led Preuninger's team to utilise a rear-wheel steering system jointly developed for the GT3 and 911 Turbo.
The drivetrain saw the greatest overhaul however. Gone was the now-legendary Mezger engine, replaced by high-revving version of the Carrera's 9A1 engine while the manual gearbox was replaced with a PDK shifter (the performance of which was improved considerably to match the GT3's race car credentials).
The move to the dual-clutch gearbox shocked many 911 enthusiasts and, with the 991.2 GT3 in the pipeline, it is expected that Porsche will bring the six-speed manual transmission back to the GT3 line-up as an option).
Due for launch early next year (possibly at Geneva), the Gen2 991 GT3 is also due to get the 4.0-litre powerplant from the current 911 GT3 RS. Complete with a lower 8,800rpm rev limit, the Rennsport's engine is widely regarded as a more reliable unit that the 991.1 GT3's engine (which suffered a few hugely publicised failures).
For more historical online features, check out our full selection of 'Porsche 911 history' articles now.
Despite values changing on an almost monthly basis in the current market, there are still ways to experience the magic of the Porsche 911 without substantial investment. The answer for many buyers is a 996 or Gen1 997 fitted with the M96 and M97 engine respectively, yet while these cars offer terrific performance for the money, there's also plenty of extra potential just waiting to be unlocked.
And no matter which aspect of your car you'd like to improve, there's an absolute wealth of choice out there. It needn't be a prohibitively expensive exercise, either; whether you're looking to spend a few hundred or a few thousand pounds, you can make changes and adjustments to the engine, exhaust, brakes, and suspension that will transform the way your cherished Porsche 911 drives.
Here's our top ten countdown of must-do modifications in no particular order, as advised by some of the industry's leading specialists – such as Autofarm's Mikey Wastie, RPM Technik's Darren Anderson and Pete Twyman at Paragon Porsche – to help you get the most from your 996 or Gen1 997 Carrera.
Short-shift kit

The way that you interact with your Neunelfer is just as important as its outright performance, and while the gear change of a 996/997 is slick and accurate, there's always room for improvement. A short-shift kit can transform the feel of every ratio swap and the DesignTek item in particular is a direct, bolt-on replacement for your 996 or Gen1 997.
Manufactured from stainless steel and aluminium, the short-shift kit includes all the clips and bushings you'll need and fitment is a DIY task. Careful counterbalancing ensures the ultimate in slick shifts, and you can retain the standard gear knob, too. This is a cheap way to improve driving satisfaction.
Improves: Gear changes
Cost: From £138.50 (Design 911)
Lightweight flywheel

We're big fans of RPM Technik's CSR products, and swapping your car's standard flywheel and clutch for their lightweight items will really change its character. Available for both 996 and Gen1 997 models, you'll quickly notice the engine's improved eagerness to rev and "heel-and- toe downshifts are sublime", according to RPM Technik's Darren Anderson.
It comes as a complete kit with custom friction plate, pressure plate, release bearing and flywheel bolts. They do recommend using a clutch friction plate with a sprung hub, though; the lightweight flywheel can be fitted without it but the upgraded item will help minimise any chatter at idle. Having the parts fitted to your 996 will cost £2,128 including VAT, and just over £2,200 for a 997.
Improves: Heel-and-toe gear changes
Cost: £1,540 (parts without fitting)
To find out our eight other modifications for M96 and M97-engined Porsche 911s, pick up Total 911 issue 144 in store today. Alternatively, order your copy online for home delivery, or download it straight to your digital device now.
In this day and age of ever-inflating Rennsport prices, you'd be led to believe many on the internet that everyone who now goes out and buys a Mezger-engined Porsche 911 GT3 RS is planning to keep it stowed away in an air-conditioned garage, never to see a road (let alone a track) again.
However, that is not always the case, as this video from independent specialist, RPM Technik. They recently had a customer purchase a Gen1 Porsche 997 GT3 RS and, within a few days, christen the car at a track day.
And, to prove it, here is some onboard video footage from the 997 GT3 RS as the new owner gives it a proper hiding around the Oulton Park circuit. He's certainly not hanging about. Enjoy.
For all the latest and best Porsche 911 films, check out our dedicated video section now.
In recent months, 996 Carrera values have spiked upwards to the point where a good 996 sits at a similar price to the newer first generation 997. The former's IMS problems have been serially discussed by owners, specialists and internet experts alike.
Yet the 997.1's M97 engine is not without its own problems. Is the newer 911 worth the risk over an 996 with an improved IMS, though?
Charles Navarro, co-owner of IMS bearing specialist, LN Engineering, has "always advised potential purchasers to buy as new a car as possible with as low mileage as possible."
His ideal car would be a "2005 997 with the single row 6204 series bearing that could be retrofitted with the IMS solution." This is due to the larger diameter 6305 series bearing on 2006 to 2008 model year cars that removes the possibility of safely replacing the bearing.
Navarro points out though that, in lieu of an IMS retrofit, it is possible to "remove the grease seal" from these later 997s' bearings. "If the bearing hasn't begun to fail this should be enough to ensure it lives," he explains.
IMS is not the only problem for the 997, though, as Navarro points out that on his "perfect candidate" 2005 997, a bearing replacement would also be complemented by the fitment of a "genuine Porsche water pump and a low temperature thermostat."
The LN Engineering boss says, "Pulling the sump and inspecting the oil filter should be the bare minimum that is done to qualify a vehicle for purchase."
This is a view shared by UK specialists Autofarm (a firm that does its fair share of IMS work). "The problem with 997s revolves around piston damage and bore scoring," explains proprietor, Mikey Wastie.
"We see more 997s here at Autofarm with cylinder issues than IMS problems," he continues. That's good news for those that are worried about IMS issues on the M97 engine but, according to Wastie, it's still not good news for your wallet.
"The issue is, a lot of the 997s we see at Autofarm have already had repairs but they've usually only had one cylinder repaired previously, not all six. We always propose fitting all six," Autofarm's manager explains.
"Cutting corners always ends up costing more in the long run." It's for this reason that Wastie would rather "go for a repaired 996." The 997 is the better car in his eyes but "there is that risk of problems if it hasn't been sorted."
Whichever route you decide to take, it's imperative that you carry out a proper pre-purchase inspection, and factor in some extra money in your budget for repairs and maintenance in the long run.
For market advice on any generation or style of Porsche 911, check out our full selection of sales debates, where we ask the 911 experts the pertinent market questions so you don't have to.
Le Hillclimb c'est simple, partir d'un point A, pour rejoindre un point B un peu plus en altitude et mettre le minimum de temps entre les 2… Le challenge est ardu puisqu'il y a du monde pour tenter sa chance. Et bien certains s'amusent, en plus, à essayer de le réaliser avec des engins totalement […]
Cet article Hillclimb Monster : Porsche 911GT2 – Et 911… c'est le nombre de ch ! (Vidéo) est apparu en premier sur De l'essence dans mes veines.