At the beginning of the summer, I went to Leipzig. My friend from there, David, kindly introduced me to Pille, a super kind guy and car lover who shared his beautiful mint condition Irish-Green 1966 Porsche 912 with me for a photo shoot in a super cool scenario located in the countryside. I asked him some questions about the story behind it and all the process of restoring this wonderful car.
Tell me about you.
People call me Pille and I'm a 34-year-old car nut who lives in the beautiful city of Leipzig. Cars have always been a big part of my life.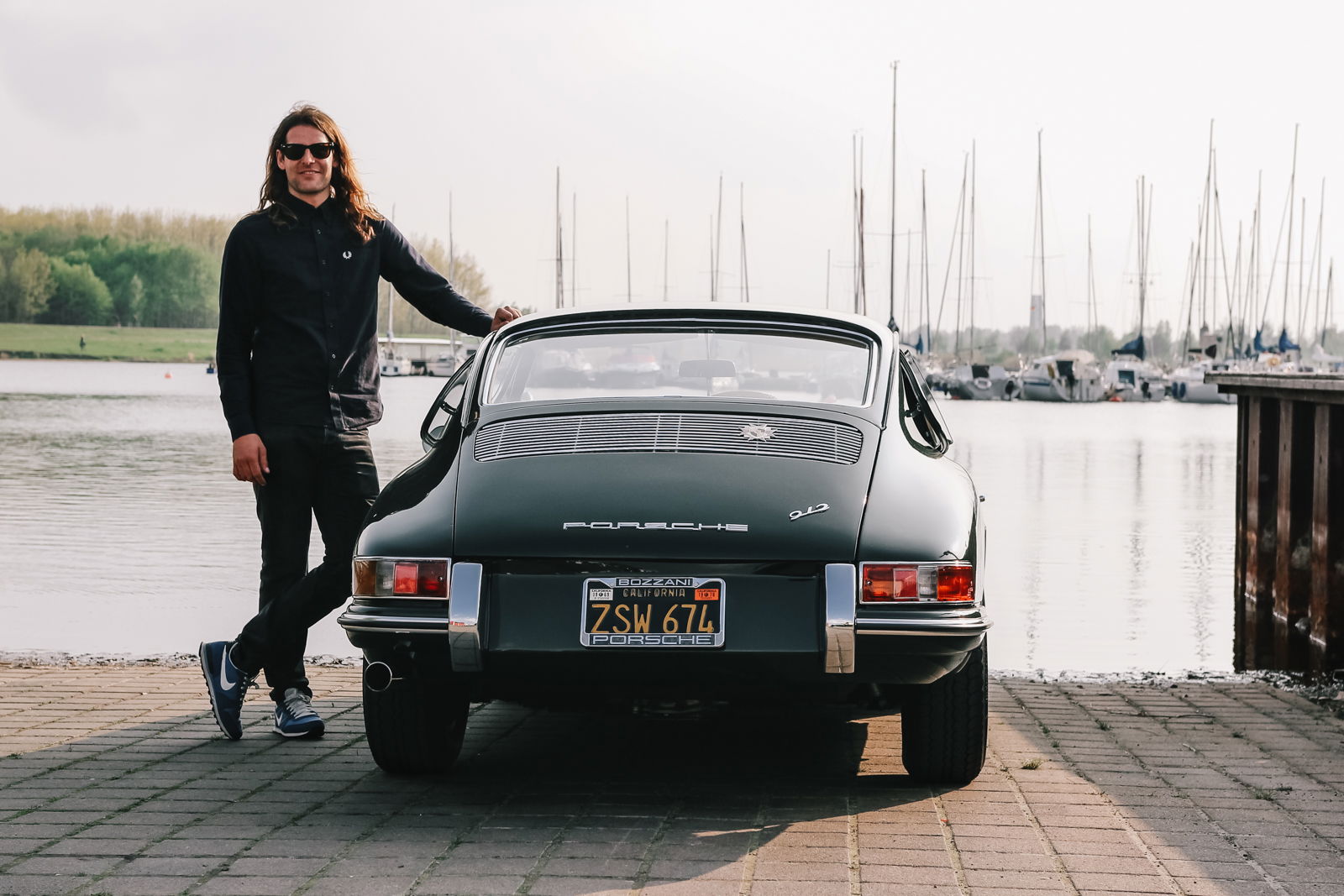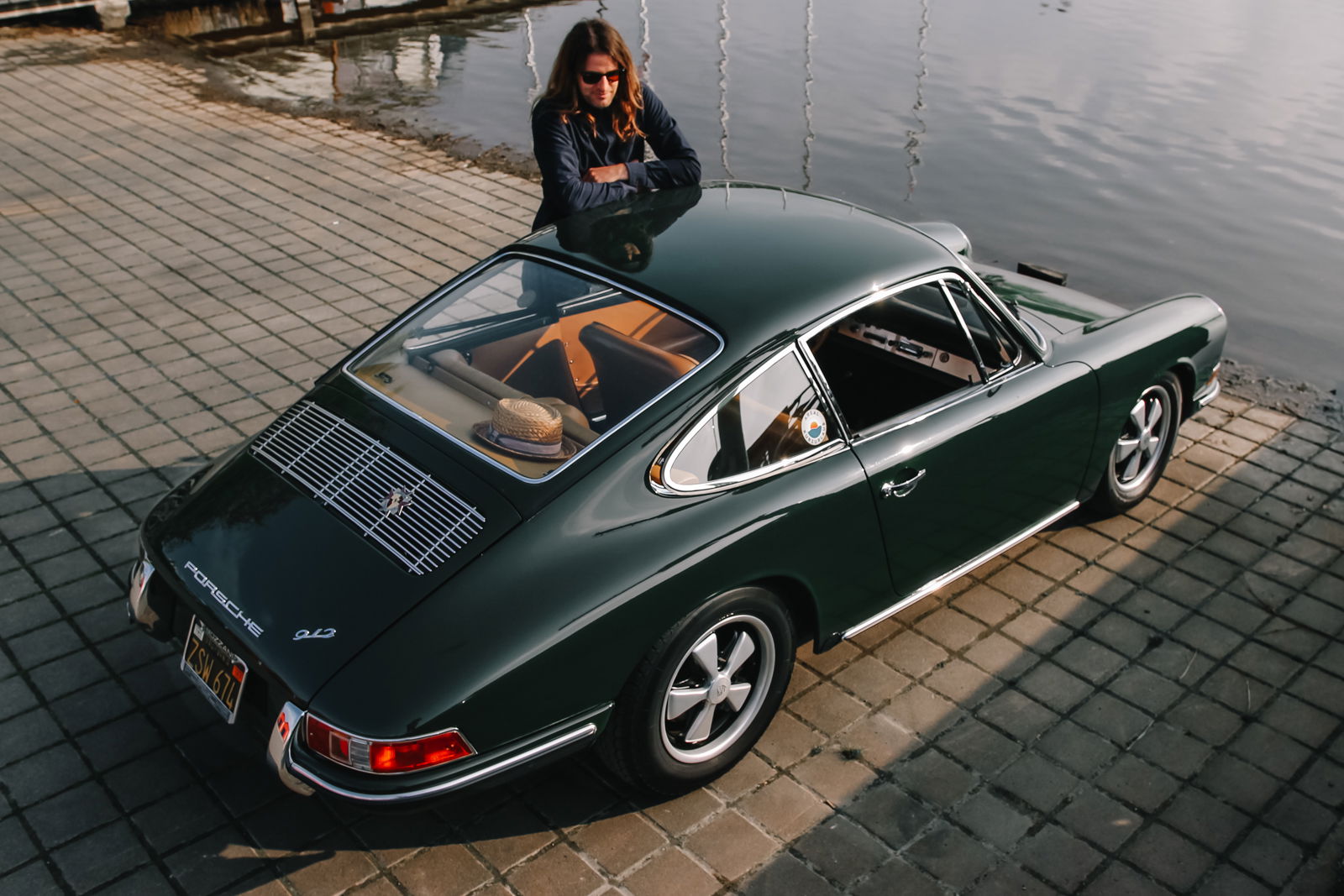 What was your first car?
When I was 17, I purchased a 1957 VW Bug "Oval" with a large sunroof and a Klaus type 4 engine, lowered of course. It became my funny daily driver car for the following two years, summer and winter.
How did you first become interested in classic cars and why especially this 912?
In the mid-90s my family moved to a small village not far from Leipzig where I met an older guy who was into classic motorcycles from the pre- and post-war times. He taught me how to fix them. Later on, it changed to classic cars. When I bought my 1953 Porsche 356 pre-A some months ago I became addicted to Porsches. So here we are.
How did you come across the 912?
I always loved California! We made plenty of road trips all through the country. We have travelled around the USA in more than forty states, of course with classics cars always in mind. Most of my cars come from the US, so does the 912. I found it in Los Angeles while having a good time. I wasn't especially looking for it, she was too nice to let her go, so I decided to take her home to the fatherland.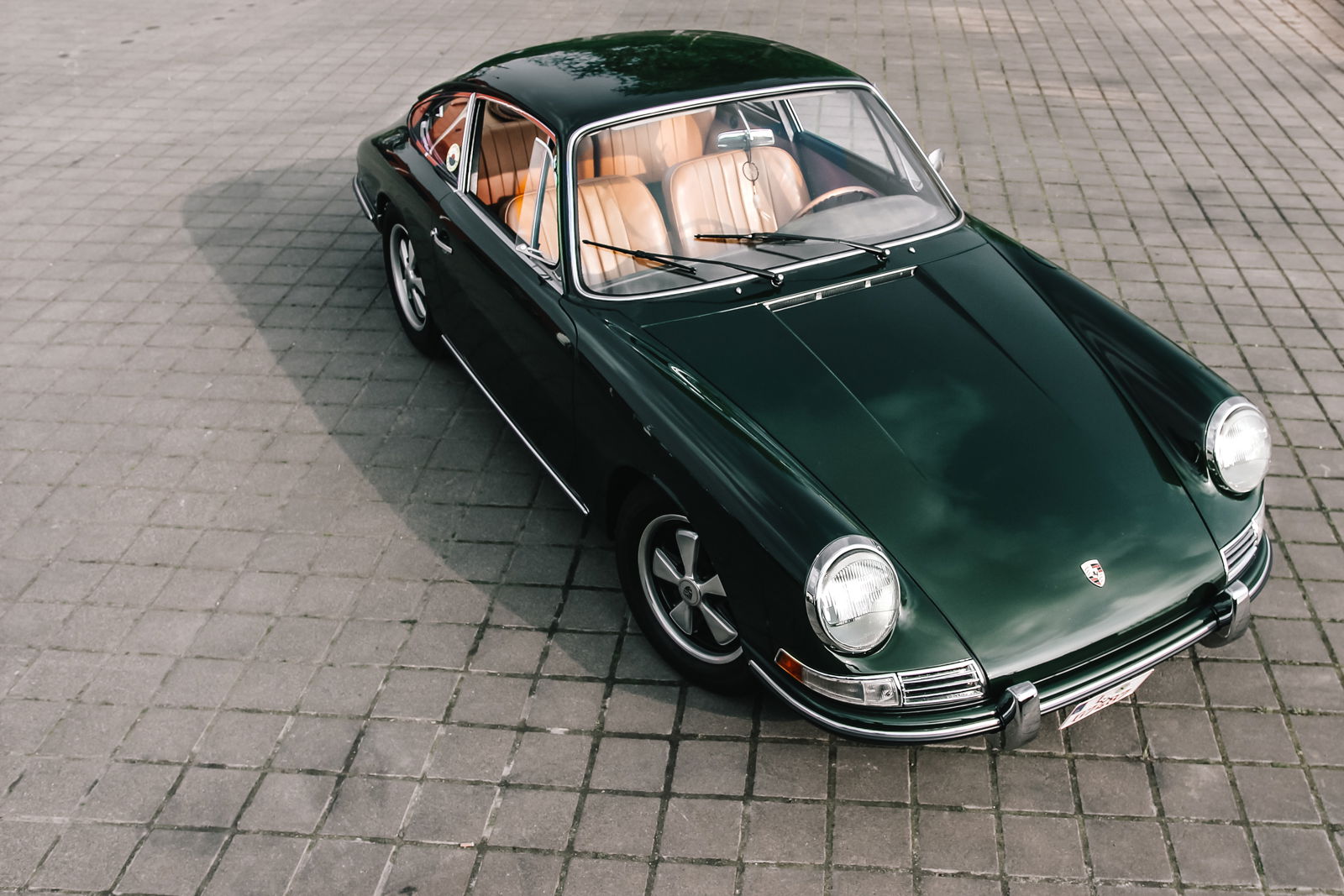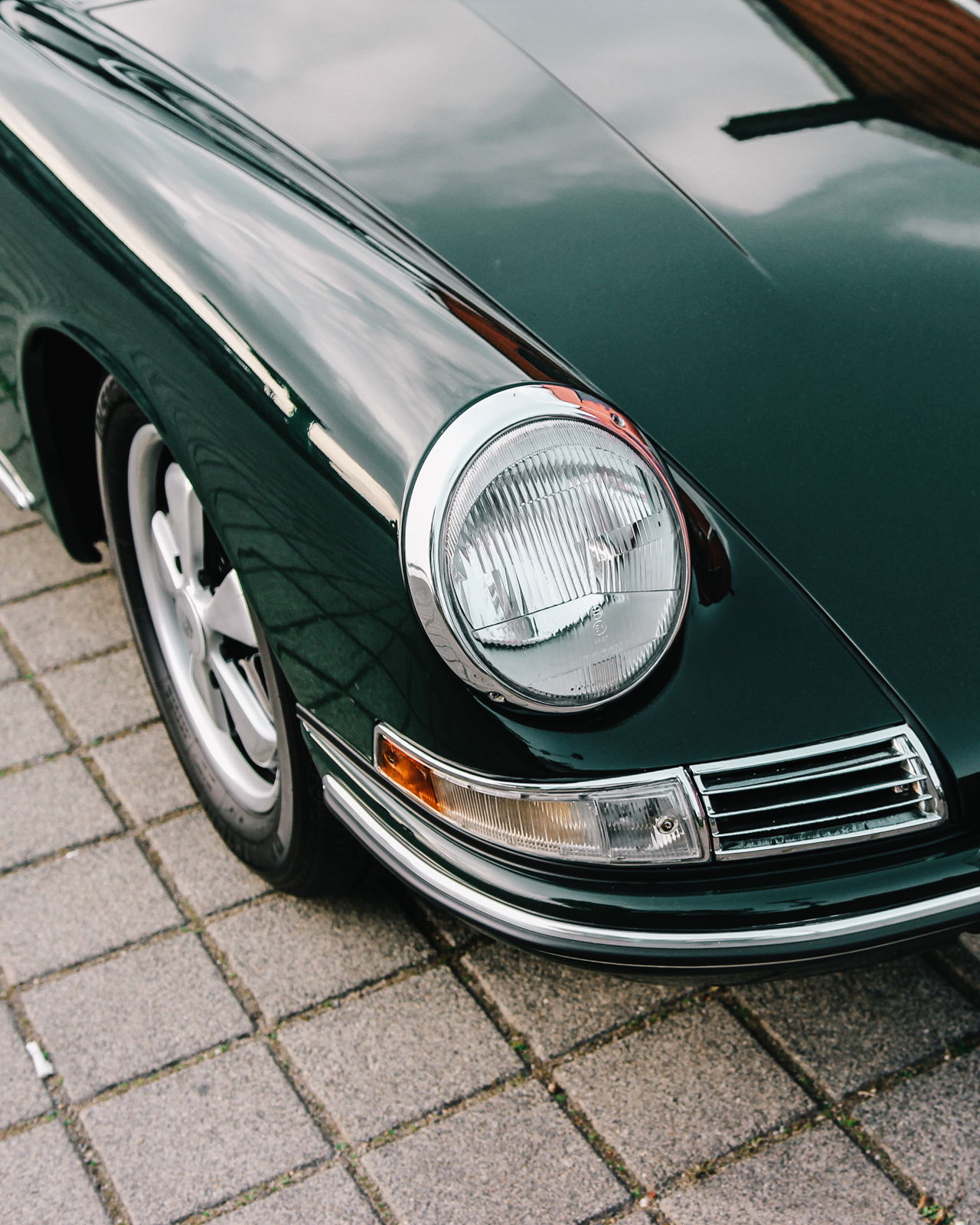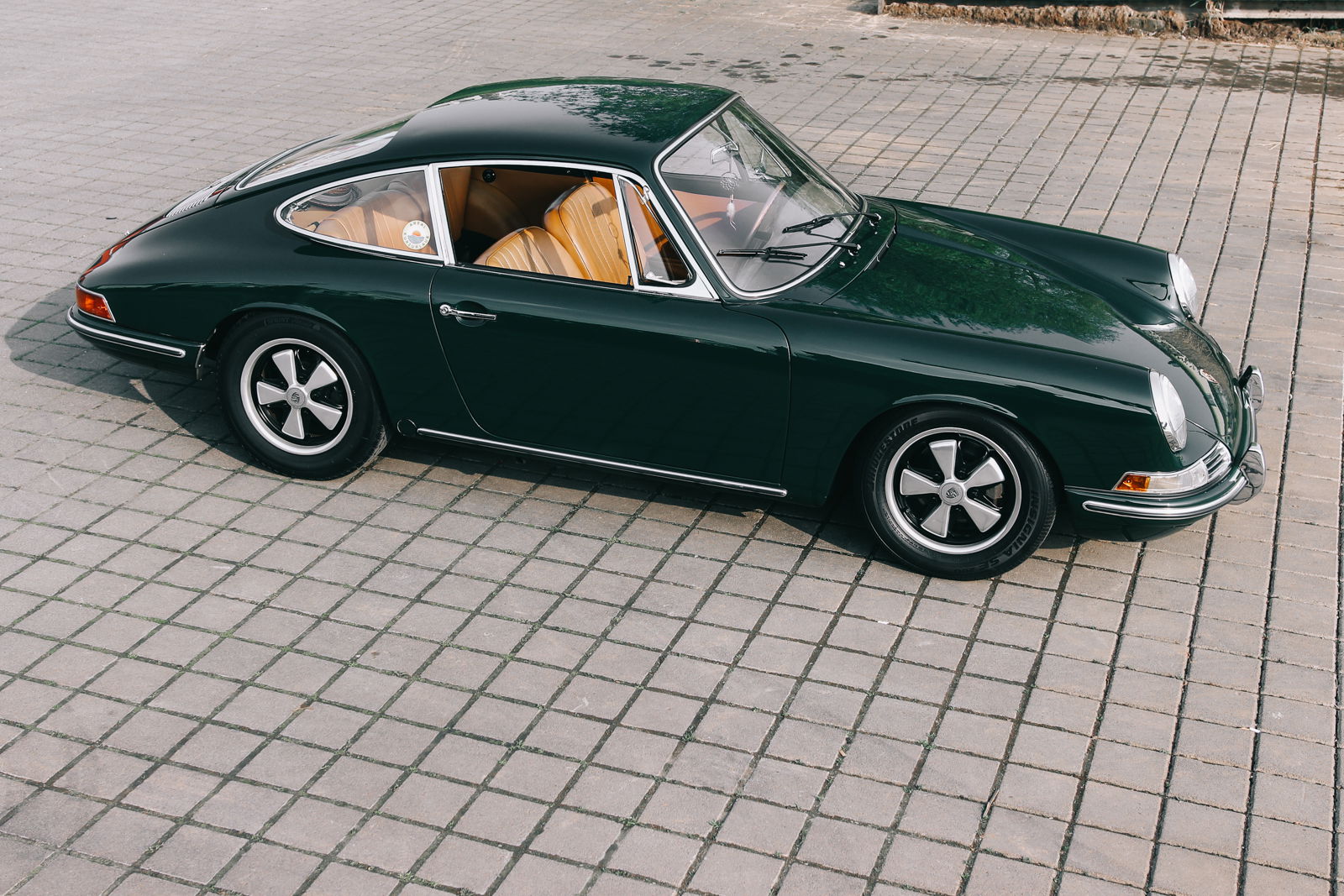 What was the condition of the car when you bought it?
I bought it in 2015, it was a little worn-out, repainted once, and there was no one taking care of it. The 912 came with the original engine still under the hood and covered in a beautiful 6606 Irish-green.
Did you restore it or was it already restored when you got the car? 
I got it out of circulation for a while and made it look great again and there it was, as beautiful as the 912 deserves! That sounds easy but it took quite some time to realize my dream to have a cool-looking 912. The car still has a story to tell which some may call a "patina". If you are into classic cars you definitely need those garage times – that's for sure!
Do you know your Porsche's entire history from the previous owner/owners and do you have any particular story to tell?
The car originally was delivered to Rome, Italy in 1966 to a diplomatic agent. Years later he moved to California and took the 912 with him. 
The best thing about this car is its European specs, furthermore, that it's a rare three-gauge Irish-green 912 with a wooden steering wheel and a beige interior on top. It's the best combo if you ask me. People love that!
What's the story behind the California plate?
I have a big collection of black plates because for me they are the most beautiful number plates ever made. So I have a period-correct license plate for each of my cars.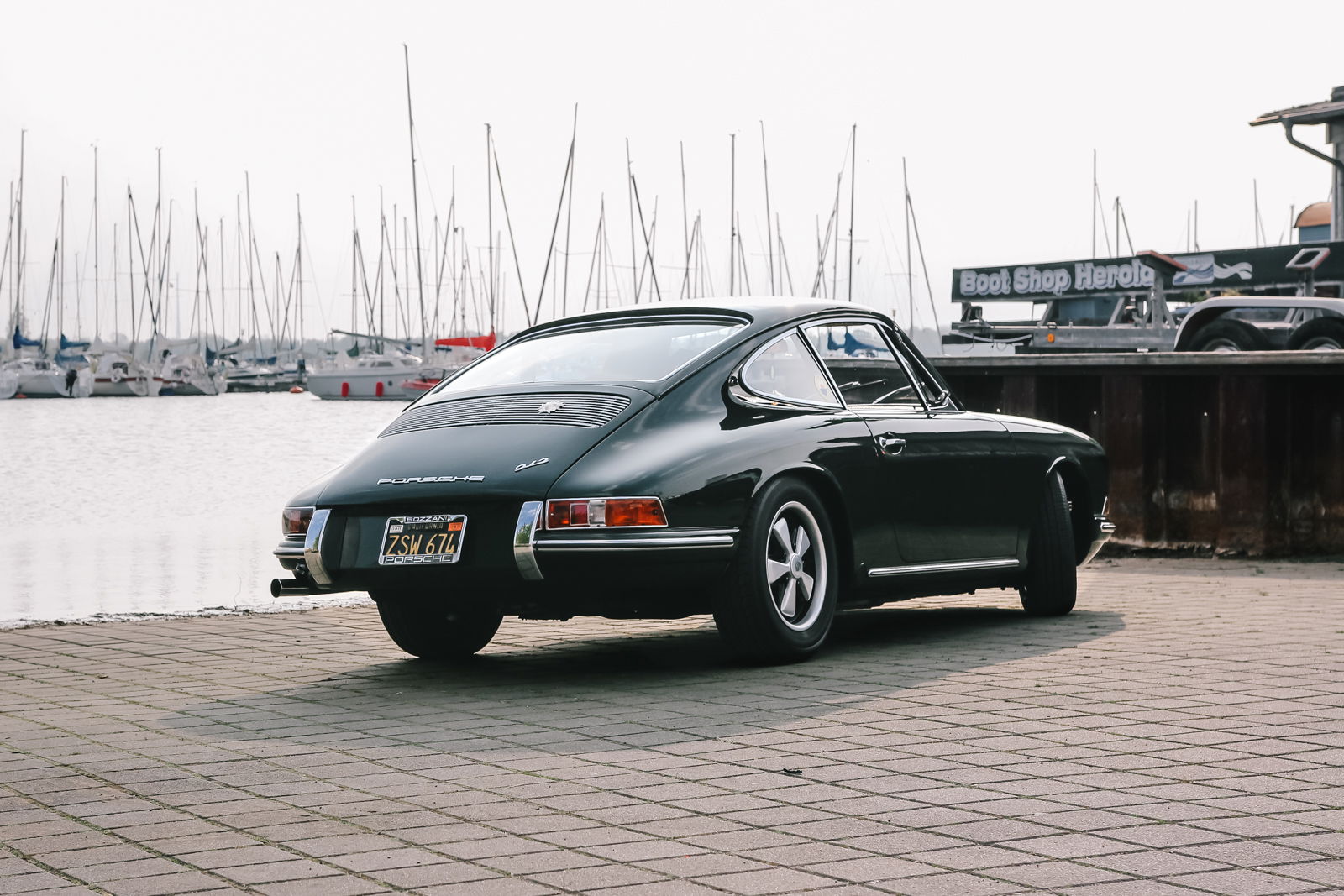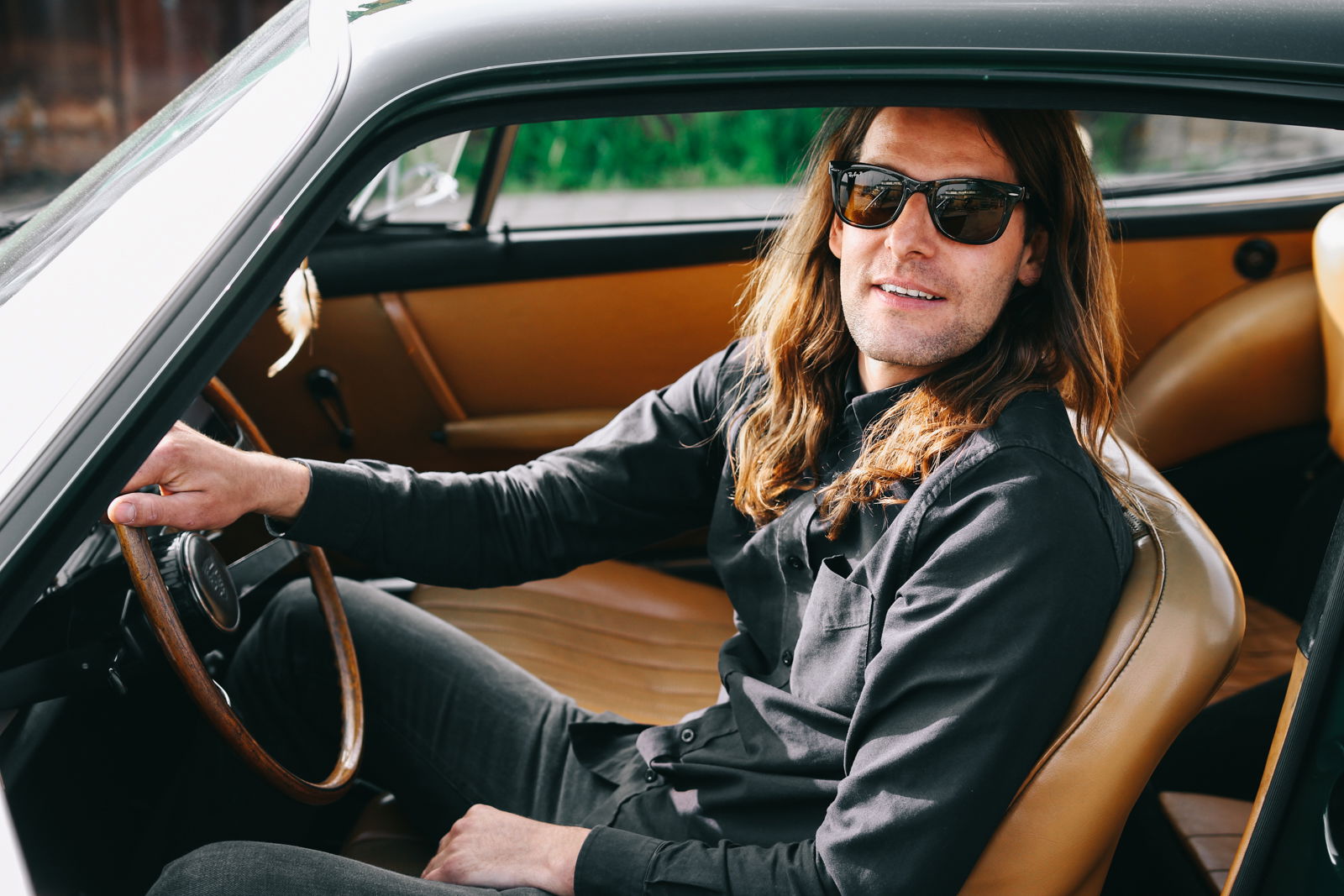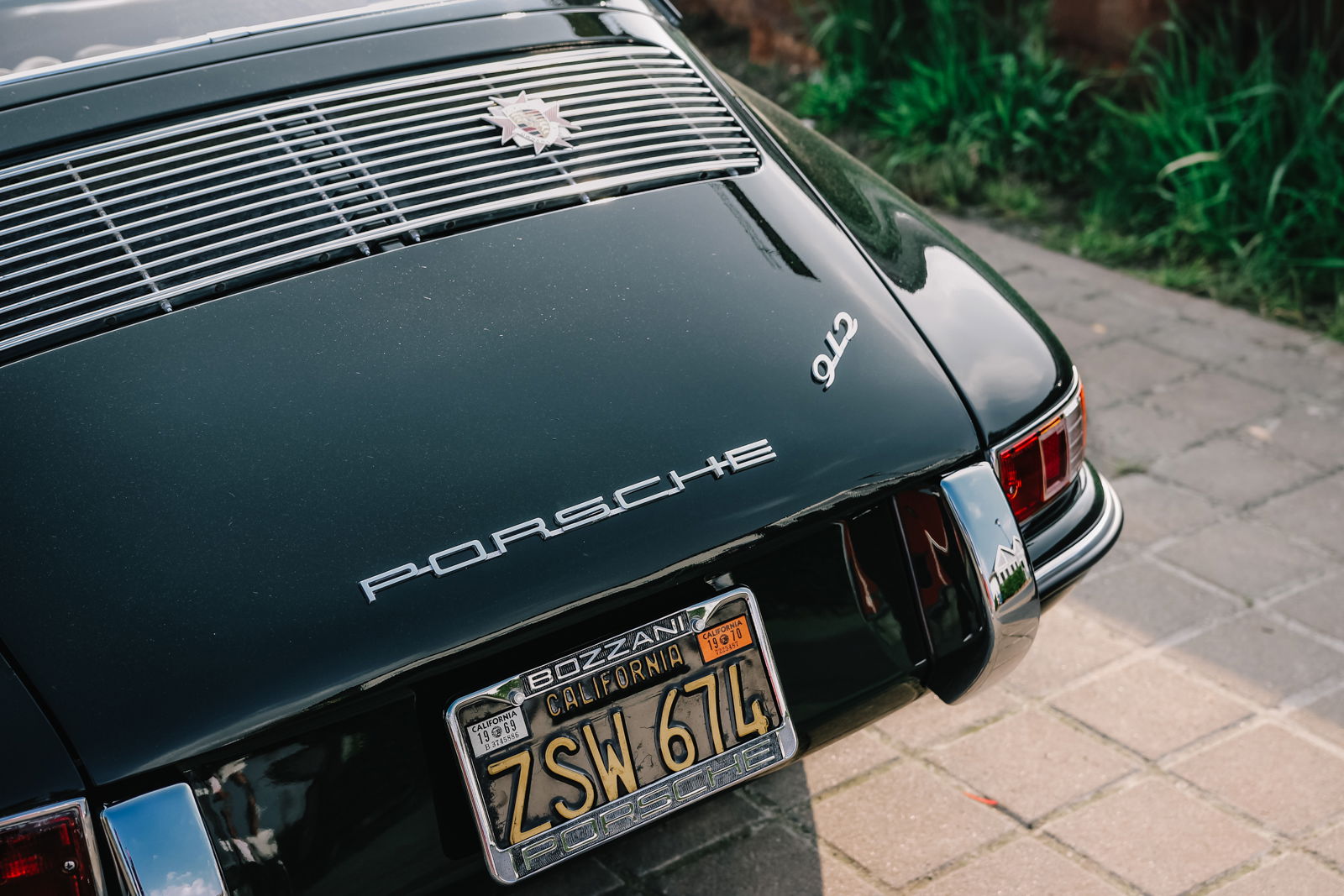 What about this dream catcher inside the car, does it have any special meaning to you?
I bought it from American Natives while travelling through Colorado. I'm a dream-catcher, you know! I love the theory of "go out and catch your dream"… and those look good on mirrors!
So talking about dreams, which is your dream car? 
It's a Mercedes-Benz 300SL Gullwing, or Pablo Picasso's black 300SL Roadster. This will never happen…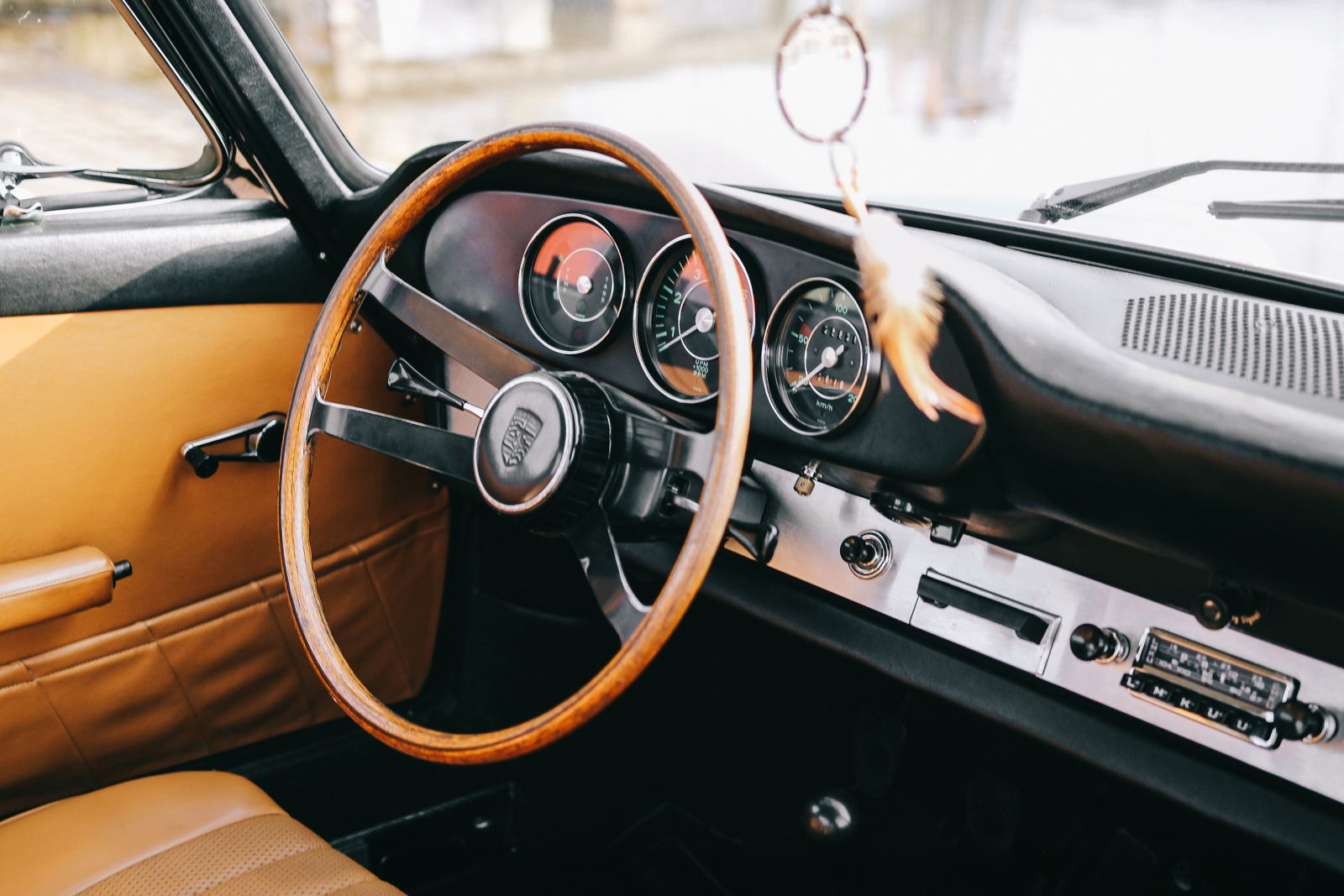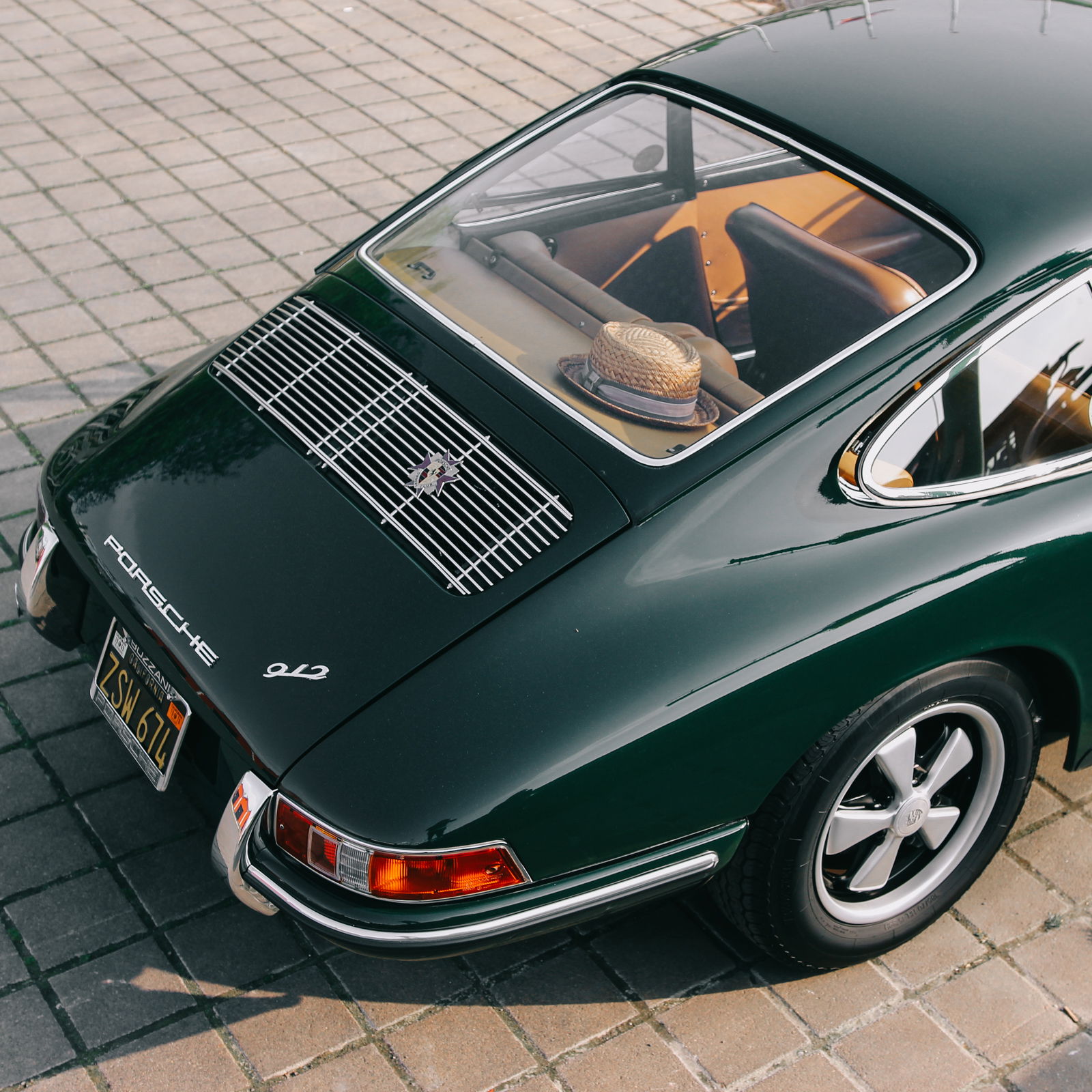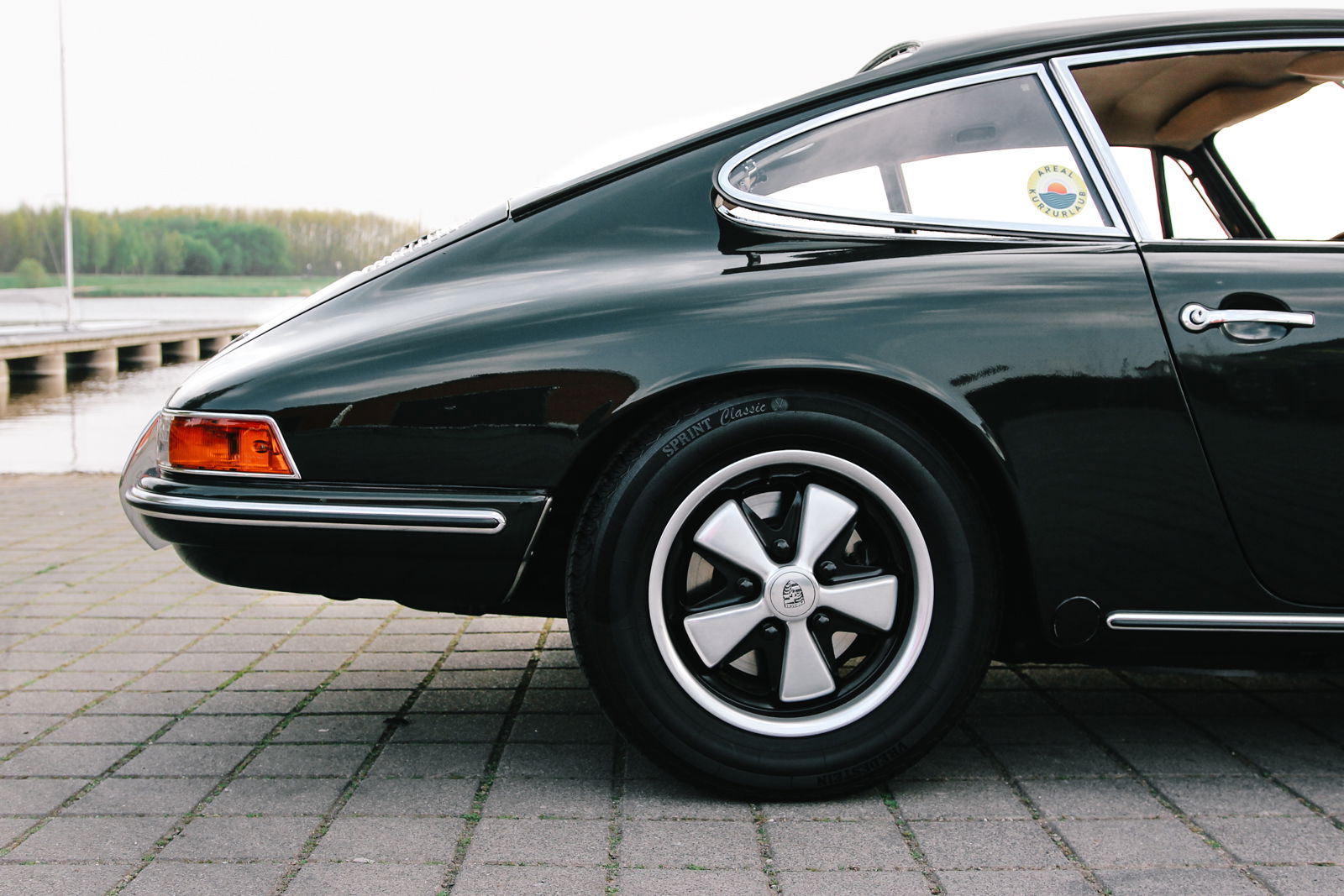 Do you have a nickname for the 912?
I call her #Neunzwölf, which is the hashtag I use on Instagram. Neunzwölf sounds as German as it is, so that's a good name.
What's your favourite detail or what do you love most about your car?
 I added anodized Fuchs wheels in 5,5 & 6 x 15. Oh Lord, I love those!
 Do you like taking long journeys with the 912? Which was the longest trip you ever took with it? 
That's what the 912 was made for, to drive long distances. We've made it to the South of Lake Garda, Italy, already which is quite a long trip.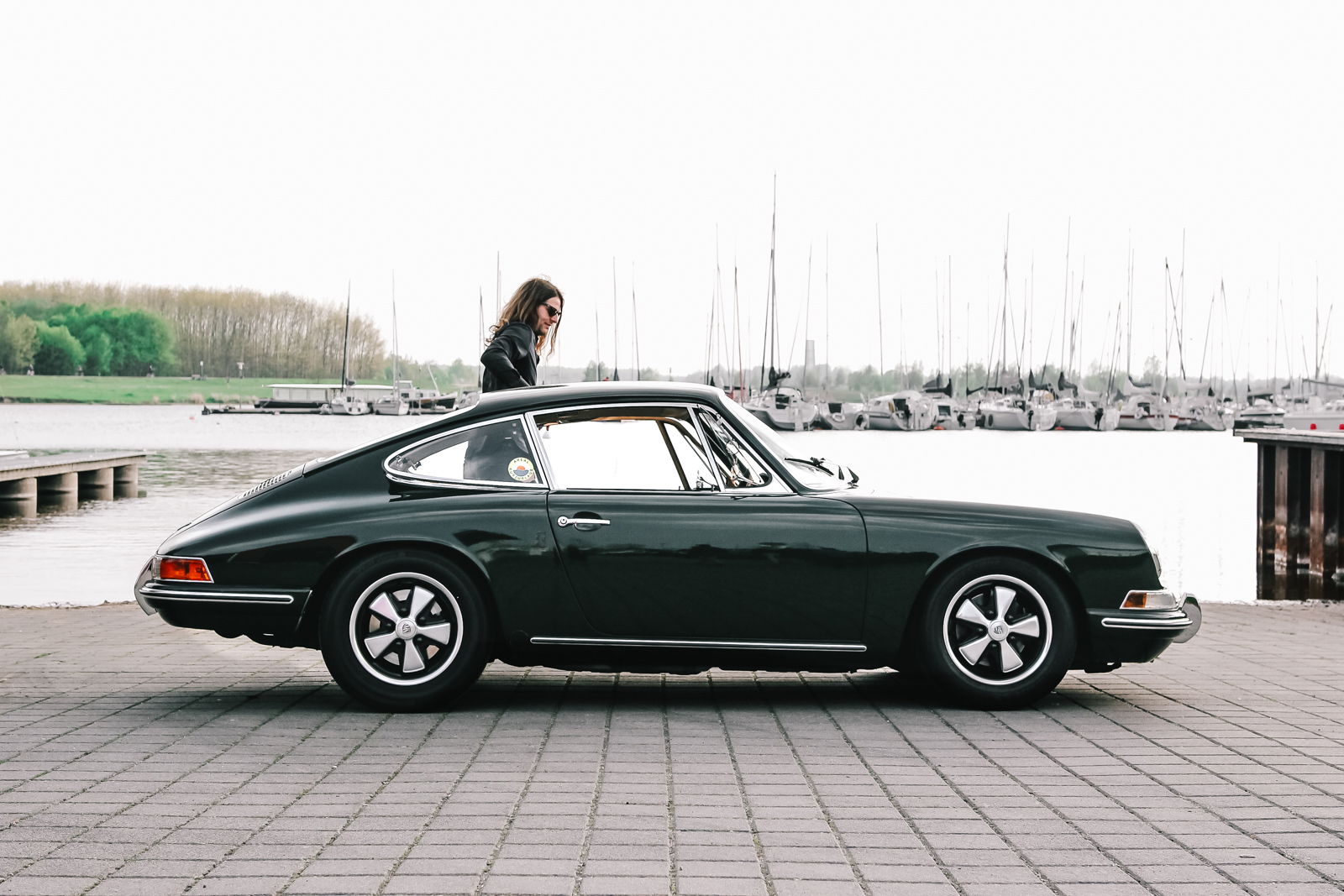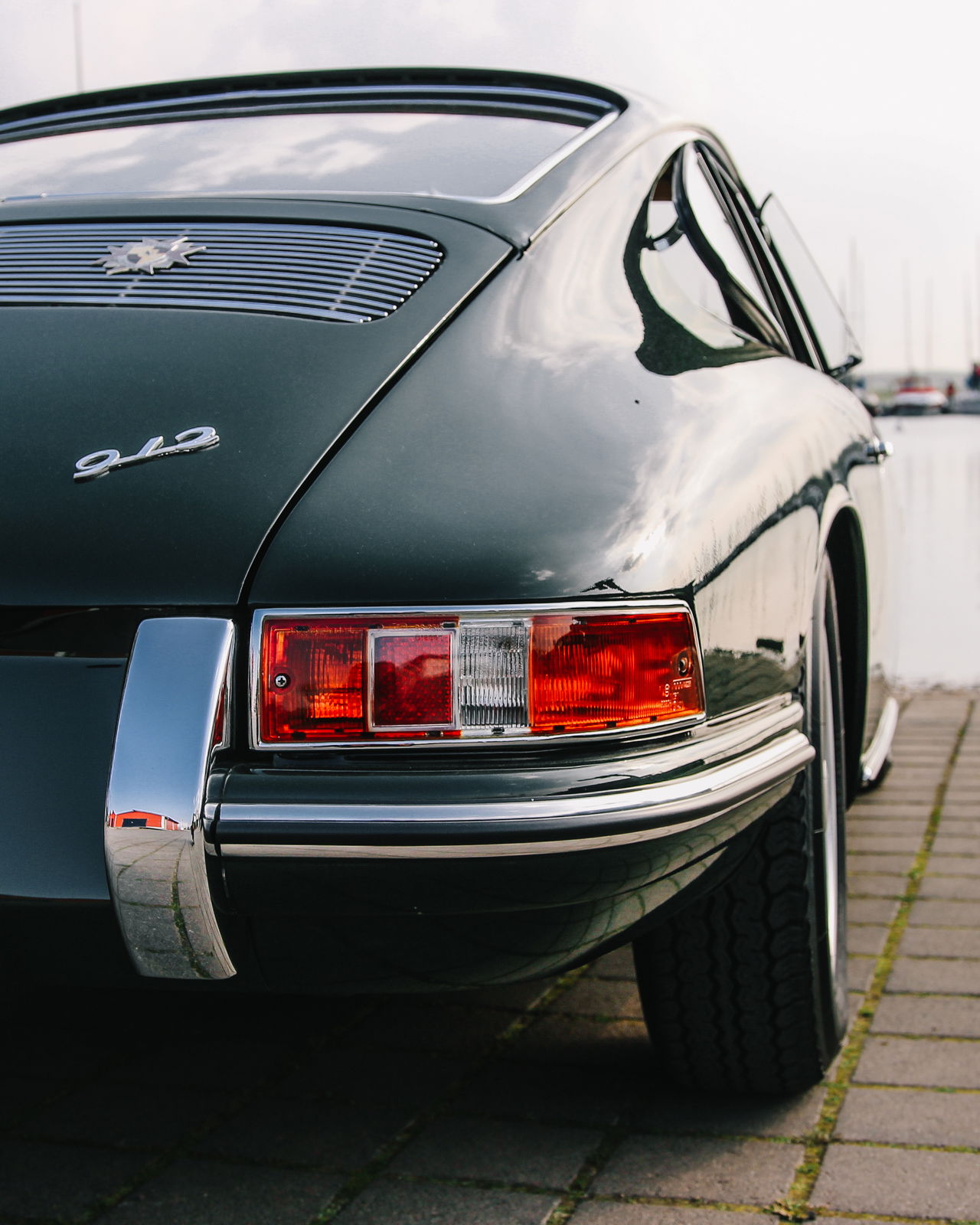 That is what the classic car hobby is about nowadays – buy yourself an old car and make something out of it that you're happy with, hit the road, be cool and use it as often as you can!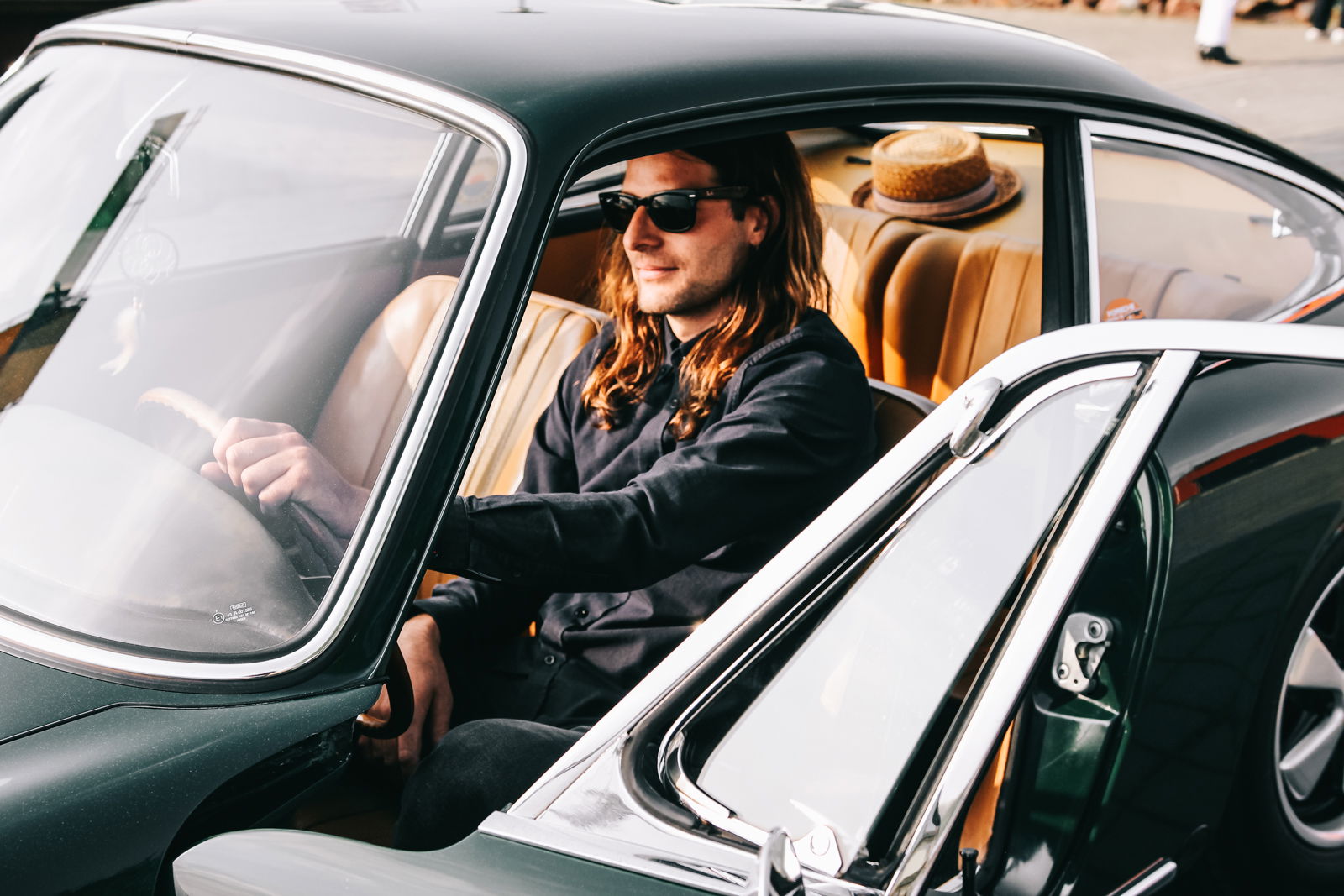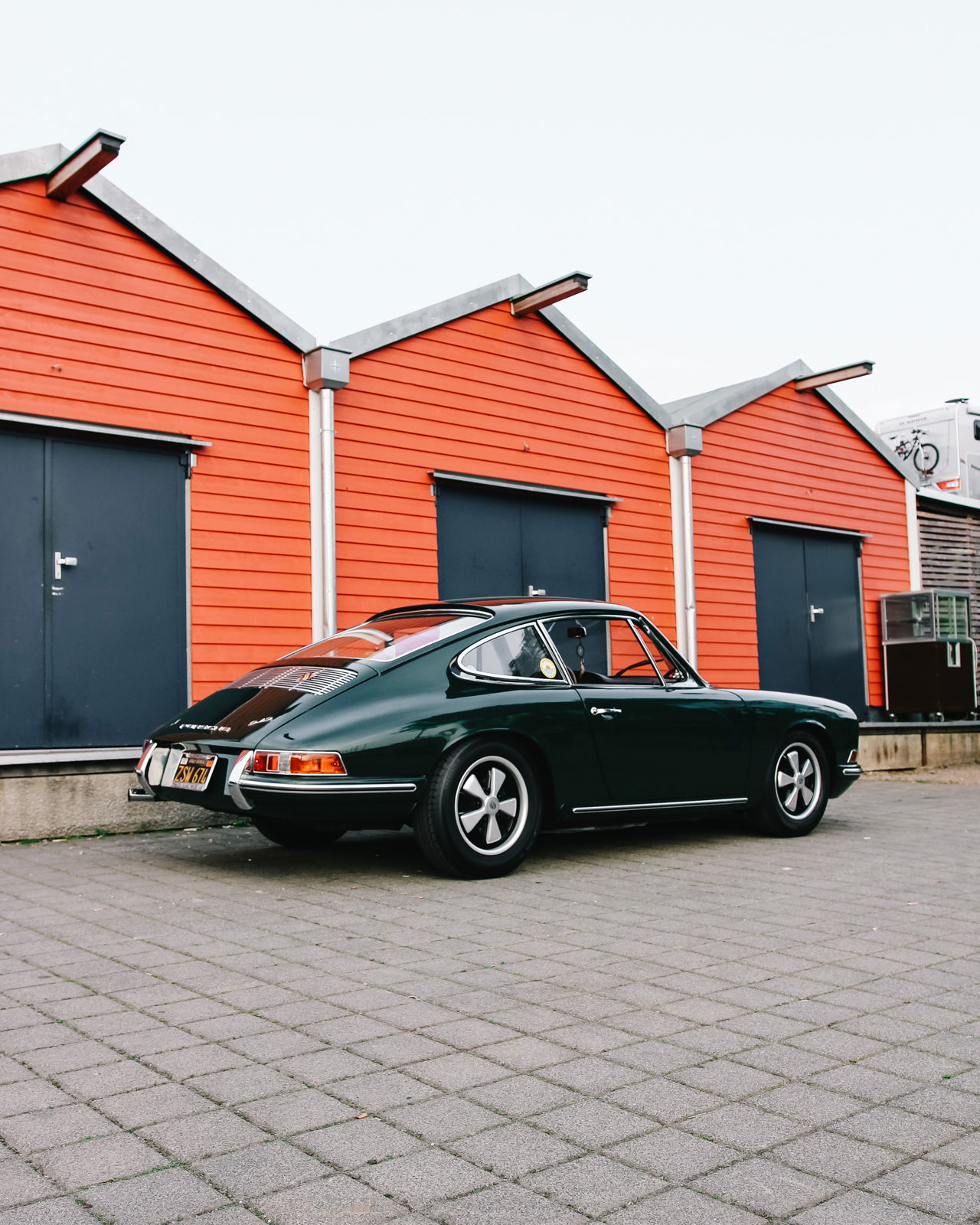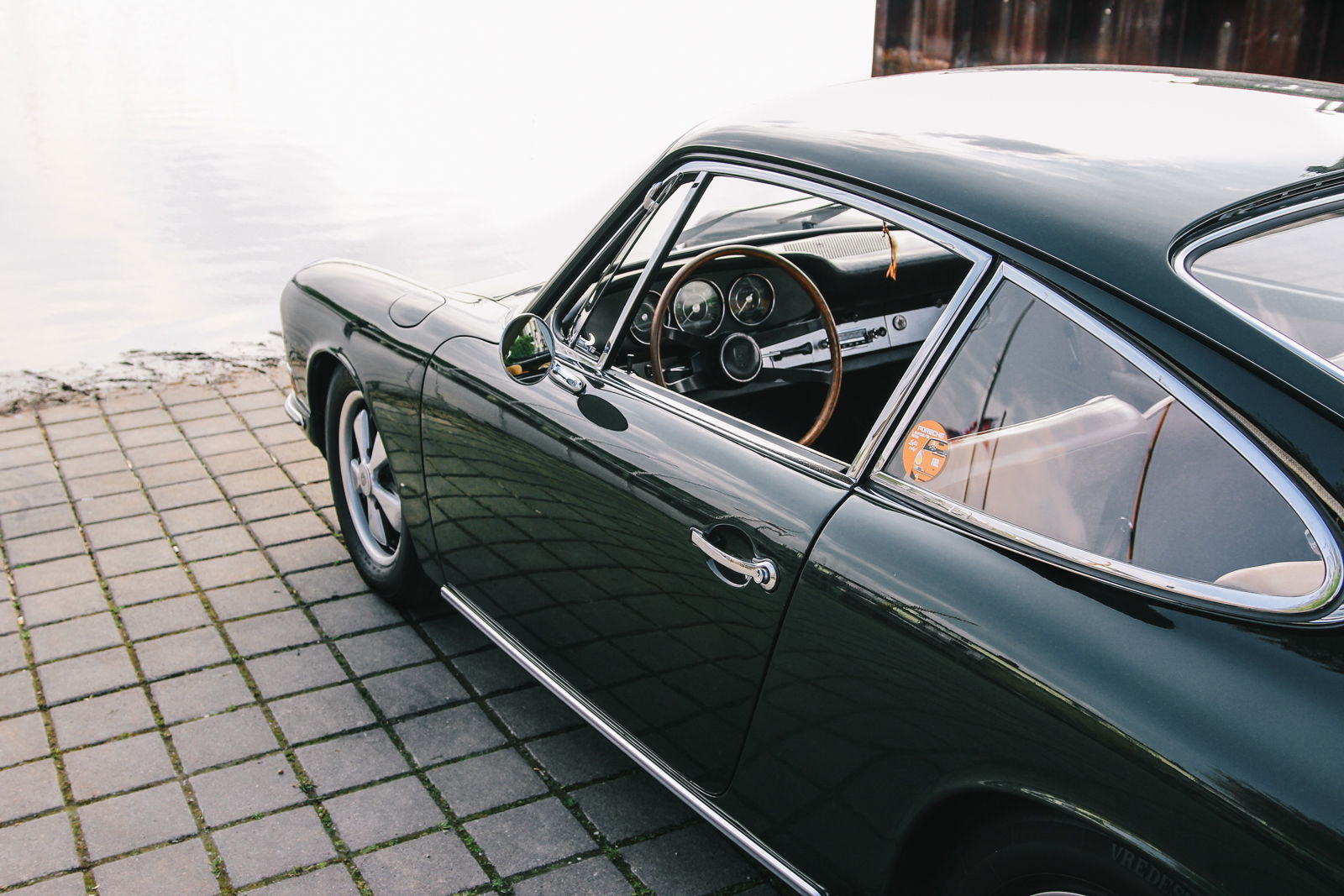 Follow Pille on Instagram and his outstanding 912: @__pillepalle__
The article and photos were created in collaboration with Carphiles. 
In 2017, the Porsche 911 Targa – the original open top Neunelfer – will reach its 50th birthday, a remarkable milestone for a model that was originally devised to meet safety regulations that were, ultimately, never implemented.
To celebrate the upcoming anniversary, we've decided to look back over the Targa's half a century of history in our latest video, taking you through the evolution of the model from 1967 right through to the latest 991.2 Targa 4S.
Our five-minute flick also stars a 1974 Porsche 911 Targa from esteemed specialist, Canford Classics, the original impact bumper iteration showing how the latest open-top Neunelfers has both changed and been inspired by Zuffenhausen's iconic roll hoop design.
We've put the two idiosyncratic roof systems to the test too and, if you missed our road trip with the 991.2 version in Total 911 issue 142, Features Editor, Josh gives you his opinion from behind the wheel of the new 911 Targa to see if turbocharging has improved the alfresco driving experience.
For more of the latest and best Porsche 911 videos, check out our dedicated film section now.
The years of booming Porsche 911 prices have hit the pre-impact bumper market especially hard. Three years ago, Porsche 911Ts (of any engine capacity) could be found for around £35,000 whereas, now, the same cars are changing hands for upwards of £70,000.
That's a lot of money for what was an entry-level Porsche 911 built in reasonably high numbers, putting it out of reach of many who want the experience of a pre-impact bumper Neunelfer.
However, there are still some more affordable ways to get behind the wheel of a long hood Porsche 911, you just have to think outside the box, as this short-wheelbase car from classic Porsche experts, Canford Classics proves.
Starting life as a four-cylinder Porsche 912, this left-hand drive car was built in 1968, the last year of the original short wheelbase chassis and imported into the UK from California in 1998.
Between 2000 and 2005, its owner obviously realised the 912 is very much a sheep in wolf's clothes though, choosing to convert it to Porsche 911 specification at some point in the car's life.
Now fitted with a 2.2-litre Porsche 911T flat six, the owner spent £18,000 on the engine upgrade as well as improvements to the brakes and suspension (all of which are well documented in the car's extensive history file).
The car – resprayed in Stone Grey by Aston Martin Car Care – looks immaculately presented (we wouldn't expect anything less of Canford Classics) and, inside, the only reminder of its previous life as a 912 is the metal dashboard trim.
To the purists, it may be neither fish nor fowl but, for anyone looking for a way into the classic Porsche 911 experience with the performance and beautiful styling of an early Neunelfer, this 912/6 looks simply perfect priced at £50,000.
For more information on this Porsche 912/6 or the any of the other classic Porsche 911s in stock at Canford Classics, check out the independent specialist's website now.
Pre-impact bumpers Porsche 911s may have shot up in price in recent years but there are still affordable ways into long bonnet ownership, namely in the shape of the 911's flat four brother, the Porsche 912.
Originally built between 1965 and 1969, the Porsche 912 used 1.6-litre flat four to offer an entry point into the Porsche sports car range. Replacing the 356, the original pre-impact bumper 912 proved so popular in America that it actually outsold the 911 when it was launched stateside in 1966.
While it may not have the flat six soundtrack of its bigger Neunelfer brother, the Porsche 912 still offers the cheapest way of getting yourself into a classic 911 shell, though we use that phrase in its loosest possible sense with this particular 912 from the Beverly Hills Car Club (renowned for their wealth of project cars).
It's priced at just $3,950 (just over £3,000 at today's exchange rate) though we can't really say that you get much car for your money, even at such a low asking price, because, as you can see, there's not much left.
Originally built in 1967, it appears that this particular Porsche 912 started to rot away soon after, leaving behind a rather sorry (and saggy) heap of Zuffenhausen metal. It probably represents the most difficult project in the history of restorations.
Joking aside, this 912 is probably beyond saving now; the driver's side floor has vanished entirely and the sills seem to have pulled of a similarly comprehensive disappearing act.
On the bright side, BHCC optimistically claim that the Type-616 engine (complete with its twin carburettors and matching numbers transmission) is still intact, although we'd hazard a guess that the flat four pistons are well and truly seized in their barrels.
For such a low asking price though – good, solid Porsche 912 examples sell for upwards of $40,000 – Beverly Hill's car may prove useful for spares; those rare green-numbered dials are surely salvageable and, according to BHCC's blurb, 912 engines alone currently sell on eBay for $3,500. 
It all depends if you're feeling brave enough. For more information on this particular Porsche 912 and Beverly Hills Car Club's large selection of other Porsches, visit their website now.
This 1965/1966 Porsche 912 (VIN #451924) was the subject of a 3 1/2 year nut and bolt restoration by it's owner, "DarrylD". He created the dedicated website (linked at the bottom of this page) to document each step of the renovation, along with coinciding detailed text and photographs to go along with each step of the process. It didn't come as any surprise to find out that DarrylD was an engineer because we have always found that they are some of the most diligent and comprehensive people that we have ever personally met. Now retired, he has since found that restoring cars is very rewarding and therapeutic work for himself. He points out that all of the software that he had created in his past professional career is now obsolete or deleted, whereas all the cars he has restored are still around and will be for many more years. Interesting stuff that really puts his life's work into perspective. We often find that a bit of professional background information about a car owner and restorer is as important information about their motivation and decision making as it is about actually learning about the car itself. It certainly explained why this particular 912 was given such a tasteful and precise renovation back to it's stock configuration rather […]
Pour une fois, pas de pompelup, de roues à large déport, de fender flares, de lignes en titane… Pas même un petit châssis qui use de ses airbags pour frotter le bitume. Non, juste 2 Porsche, toutes de blanche vêtues, shootées par un drone. C'est beau aussi ! Une ambiance vintage qui tente de nous … Continuer la lecture de Two 67′ Porsches… Ambiance 912 ! (Vidéo) →
Cet article Two 67′ Porsches… Ambiance 912 ! (Vidéo) est apparu en premier sur De l'essence dans mes veines.
The Porsche 912 was manufactured by the German automaker from 1965 to 1969 as its entry-level car. It succeeded the Porsche 356 and borrowed design from the 911. After its launch in 1965, the 912 quickly became popular among the …
Picturesque 1966 Porsche 912 Stuns in Poland!
912 # 13415
PCA's Panorama Magazine has done it again. They continue to set the bar for quality automotive photojournalism when it comes to Porsche. My thanks go to editor Pete Stout, creative director Richard Baron, writer Rick Becker, and owner Tim Drummond for their collaboration on the "Prototyp 13415″ 912 story that's just been published.