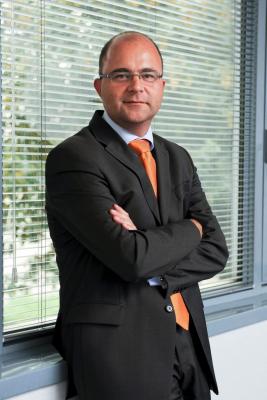 Ce diplômé d'HEC dirigeait la marque Audi en France depuis 2015. Il a commencé chez Renault en 1993 puis avait été …
Pour consulter l'article original et complet, cliquez ici.
At Rennsport V, a collection of mouth-watering classics set out to run for stands full of fans. Some drivers take the whole affair casually; parading and showing off their wares, while others—unable to divorce themselves from their competitive instincts—take it much more seriously.
Jeroen Bleekemolen is part of this second category, and shows that the RS Spyder has enough performance to run circles around GT3s, GT2s, 962s, and even a few Daytona Prototypes. It's striking to see just where this featherweight LMP2 Porsche excels, where the others can match it, and how the RS remains remarkably fast, even with a mismatched gearset and plenty of short-shifting.
Bleekemolen has to give some of the production-based racers a wide berth, but generally speaking, they're not much of a challenge, and all he has to do is pick a decent spot to overtake. With the power, downforce, and braking to be fast just about everywhere, he's got plenty of options to choose from. His difficulties lie ahead with the prototypes.
The RS is no slouch in a straight line
In fact, its ability to outdrag just about every machine here supports that, but it has to be noted that Bleekemolen is carrying far more entry and exit speed everywhere else, too. The engine in his RS Spyder is so friendly, he never has to correct much oversteer except on his first lap. Take, for instance, his spat with a contemporary Daytona Prototype—one of the few powered by a Porsche flat-six. After the two exit the Corkscrew at roughly the same speed (6:55), the RS effortlessly nips around the outside—and these cars make similar amounts of power! Even in the slowest sections, Bleekemolen is clearly comfortable deploying all 503 horsepower to the pavement; the 3.4-liter V8 is so tractable.
The 962 Are Much Harder to Pass
The Porsches which prove more difficult to pass are the 962s. Aided by gobs of turbocharged turbo in the mid-range, the 962s here can keep Bleekemolen working quite hard to find a way around. Additionally, the poor rearward visibility and wide track of these '80s legends makes them a challenge to overtake in a safe fashion, as we see specifically at 7:25. Only at the last moment can Bleekemolen pass with his Porsche's most arguable advantage: braking.
After briefly struggling with a few of the force-fed 962s, he comes upon another RS Spyder driving just as quickly and defensively. Quite fairly, the man in the purple RS squeezes Bleekemolen into Turn 6 (12:18), and holds a defensive line up the hill, through the Corkscrew, and even into Turn 9. Though Bleekemolen scythed fairly easily though most of the field, this man makes him work quite hard. Only on the front straight can our man get by in a standard overtaking maneuver which was probably facilitated by the other party.
Nevertheless, it's a great duel we haven't seen for over a decade, a clinical demonstration of this Porsche's strengths, and a clear argument for why these beautiful machines were some of the best analog thoroughbreds to come out of the Porsche stable. It's just a pity the LMP2 cost cap effectively killed these beauties.
Pour consulter l'article original et complet, cliquez ici.
Management change in the French market: Porsche France, a subsidiary of Dr. Ing. h.c. F. Porsche AG based in Roissy, France, has appointed Marc Meurer as its Managing Director with effect from February 1, 2018.
Pour consulter l'article original et complet, cliquez ici.
Sliding sideways on a snowy test course while listening to Strauss. It's something many a sophisticated Porschephile imagines themselves doing, but often, they either lack the hardware, the setting, or the skills to make it happen. Well, vicarious experience is the second-best solution here, and thanks to a classic soundtrack, a beautiful 911, some stellar camera work, and the scenery to make anyone swoon, this video that can help fulfill that fantasy.
Considering the famous soundtrack playing in the background, it's only fitting that the 911 here is doused in Miami Blue. Softened by the snow-swept surroundings, the typically-bright color blends well with the environment, but still cuts through to highlight the grace, rhythm, and precision of drifting. With the way the 911's wide hips dance, slither, and sway to the « Blue Danube, » you might wonder if this talented driver moonlights as a conductor for some alpine orchestra.
Frankly, it makes me want to rifle through my grandfather's CD collection, drive to the mountains, and disable traction control.
Pour consulter l'article original et complet, cliquez ici.
Du tracteur rouge Porsche Diesel 14 CV au Macan S Diesel de 258 ch, la boucle est désormais bouclée. Après 62 ans, coincé entre Diesel gate, Monkey gate et tout récemment Human gate, Porsche vient de trancher et jette l'éponge. il n'y aura plus de motorisations dieselisées dans la production de la marque.
Pour consulter l'article original et complet, cliquez ici.